Apartment bedroom ideas – 10 stylish tips for turning small rooms into dreamy sleep spaces
These apartment bedroom ideas will make the most of compact spaces and provide rental-friendly decor inspiration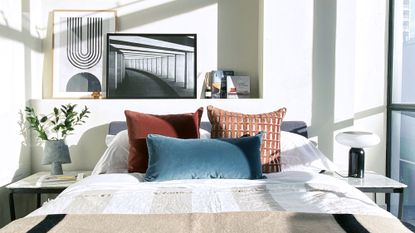 (Image credit: Interior Fox)
If you're looking for apartment bedroom ideas, it might be because there are a couple of hurdles between you and your dream sleep space.
There can, of course, be considerable benefits to living in an apartment – you may be looking to maximize a spectacular view from a high-rise penthouse, or create a cozy spot to which you can quickly retreat from the surrounding big city.
But if you're restricted by a rental agreement, have noisy neighbors, or are in need of some small bedroom ideas to make the most of a compact space, there are myriad stylish solutions that can help make the trickier elements of apartment living a little easier.
Apartment bedroom ideas
Here, you'll find plenty of clever bedroom organizers to inject style and personality into a rental property, we've brought together some stunning inspiration for your sleep space, and asked the experts to share their favorite apartment bedroom ideas.
1. Keep storage behind closed doors
Small bedroom storage ideas are all about keeping the space clutter free. Closed and clever storage that makes the most of every nook and cranny will allow you to enjoy as much open space as possible, and allow artwork and design statements to command more visual attention than your bits and bobs.
'We customized the closets for maximum storage', says furniture expert Christine Retlev, who renovated her own apartment home in Manhattan.
'One of my favorite pieces in the master bedroom is the floating side cabinet from Rose Uniacke. We have one on each side of the bed, and they have a shelf and hidden drawer so your books, eye glasses, and phone are not visible. Since we have a bed skirt, we also bought plastic containers to stash clothing under the bed.'
2. Express yourself through bedding – but keep it manageable
'An easy and simple way to uplift your bedroom and make it your own personal sanctuary is by treating yourself to quality bed linen,' say Jenna Choate and Mariana Ugarte, founders of Interior Fox.
'When planning your soft furnishings, think about how much time you want to spend making the bed in the morning. If the answer is not too long, then you don't need to overdo it on the scatter cushions. We recommend a less-is-more approach. A soft textured throw at the foot of the bed will introduce texture, whilst an edited selection of cushions in a contrasting pattern will finish the look effortlessly.'
'We aren't suggesting that you have hundreds of bedroom cushions – nobody wants the hassle of arranging lots every morning,' adds John Smigielski, marketing director at Linwood, 'but one or two beautiful scatter cushions can transform apartment bedroom ideas'
This is also a great strategy to consider for box room ideas – if you're limited on wall space, add interest to a room through statement patterns on the bed.
3. Make the most of a view with mirrors
If you're in a high-rise apartment with an impressive view, consider ways that you can enjoy it from more than one angle.
'We love to enhance the view from an apartment bedroom by adding some strategic reflective elements, even a mirror,' says interior designer Stephanie Brown. 'For instance, flanking a full-height headboard with mirrors on either side – behind the nightstands – gives the illusion of more space, and tricks the eye into seeing a greater expanse of that stunning view.'
When you're thinking about how to arrange a small bedroom, using mirrors is also a great way to make the space feel bigger than it is.
4. Display artwork in wall-preserving ways
Renting from a strict landlord? Hanging artwork can be a dangerous endeavour.
'Rented apartments can be challenging to decorate because of everything you can't do,' says Annica Wallin, executive creative director of Desenio. 'However, with a creative mindset, there are always ways that you can add beautiful apartment bedroom ideas while staying within the rules of your rental agreement.
'If you're not allowed to drill nails, there are still so many rental-friendly options. Consider going for a low-key, artsy feel by applying posters to the wall or a corkboard using washi tape. Alternatively, you can use wall-safe hanging stickers if you want to feature art prints in frames.
'A chic look that is trending right now is choosing an extra-large print to lean against your wall or place on your sideboard. This way, you can be flexible and rearrange prints whenever you feel like a change.'
When thinking about how to decorate a guest bedroom, making it easy to swap frames in and out means that you can use a lesser-frequented room to store artwork you don't feel like having in main spaces at this time.
5. A padded headboard will jazz up bedtime
If hanging frames is a no-go, turn your bed into a work of art with creative headboard ideas. 'Here at Linwood, we are great fans of the padded headboard,' says Smigielski. 'For a few hundred pounds you can transform any bedroom with a hit of glorious color or pattern.'
Regardless of whether you're renting, a statement upholstered headboard helps bring a little grandeur to any apartment bedroom ideas. 'As with a fireplace, a headboard gives a room a focus and it has the added benefit of coming with you to your next home. When choosing fabric make sure you pick something that is hard wearing and stain resistant, such as our Kami printed velvet.'
6. Turn end-of-bed storage into a design feature
Fitting every feature you want in small apartment bedroom ideas can be tough – and you may find that storage concerns battle with aesthetics. The end of the bed is a great place to fit in unobtrusive (and often freestanding) storage that can double up as either a seating space or a full blown design feature.
'In effort to preserve wall space for the family's art collection, we opted to have a custom cabinet made to house the television out of sight but easily accessible in the master bedroom,' says interior designer Alexis Hughes, who orchestrated a storage-smart refit of a family's apartment home in Manhattan. 'We mounted a bronze sculpture atop the motorized lid of the cabinet to disguise its true function.'
7. Soft furnishings will help with noise transmission
One of the biggest banes of apartment living is proximity to your neighbors – and their noise.
'There isn't a lot you can do about noise from the upstairs neighbors (fortunately, ours are very considerate!), except to install as many soft surfaces as you can, such as rugs and window treatments,' says Retlev. 'This cuts down on noise and makes the room feel softer and quieter.' Soft furnishings are also a great option for cozy bedroom ideas.
'We also thought about our downstairs neighbors, especially since we have a young son. When we renovated the apartment, we installed GenieMat under the new flooring. This gives the floor a slightly more resilient feel and significantly cuts down on noise transmission.'
8. Use open shelves for decorative displays
Open shelves aren't ideal for hiding away the clutter, but they are an excellent vehicle for bringing a little personality into apartment bedroom ideas.
'If there are shelves in place already, try using them as a way to feature artwork, flowers, and other ornaments,' says Wallin. If you're renting, shelves offer an alternative way to display decor other than nailing it to the wall – tall units will allow you to put decor at eye level, and if the apartment doesn't have any installed, it's easy to bring in your own freestanding unit.
If you're looking to mix and match useful storage with decor, Choate and Ugarte recommend keeping to a strategy. 'Use the top and bottom shelves as storage, using stylish wicker baskets for storing items out of sight, leaving the middle shelves where the eye naturally falls for an area of decoration.'
In this apartment bedroom, a built-in shelving unit is used to display artwork, as well as a choice selection of books and sporting paraphernalia.
9. Show your floor some love with a rug
Too busy worrying about your walls? Don't forget your floor. 'Use colorful plush rugs to inject character into a room,' recommend Choate and Ugarte.
'Rugs are a great way to add personality to often drab flooring in rental properties, and they are also a chic solution to protect them from wear and tear and potential damage.'
10. Built-in beds help make the most of space
When designing an apartment bedroom from scratch, think about what your bed can offer other than a comfortable place to sleep.
'Another trick for making the most of apartment bedrooms is to do a built-in bed, rather than furniture pieces,' says Brown. 'This can be really helpful when working with a smaller space, and can include lots of unique features such as drawers or a lift-mechanism under the mattress, to capture every inch of storage space.'
How can I decorate my small one bedroom apartment?
When thinking how to make a small bedroom look bigger – or indeed, an entire apartment – storage really has to come first.
'When we approach any project, no matter how large, we always do so with the preservation of space in mind,' says Hughes. 'With a new build, we love to reclaim overlooked nooks for storage, but it is never as important as when building in the city where every square foot is at a premium.'
Once you know you've really made the most of the space you have, thinking about scale should be your next concern – and there are plenty of visual ruses you can use to trick the eye into feeling like a room is bigger than it is.
'When decorating a small bedroom with art prints, color and print size should be carefully considered,' says Wallin. 'Art prints in neutral tones and muted shades will bring more light into the room and help it feel more spacious. Choosing several smaller-sized prints instead of a single large print will help to create the illusion of a larger room.'
How can I decorate my apartment bedroom?
'Designing an apartment bedroom is often different than within a house, in that the footprint is typically more compact, and very restrictive in terms of where the bed can go', says Brown.
'Use of space becomes paramount, such as clever built-ins, barn doors, and touches of mirror or other reflective elements to expand the space. We try to keep smaller apartment bedroom ideas lighter in tone, but they can still feel rich and luxurious by adding layers of texture such as wallpaper, rugs, pillows and throws.'
Sign up to the Homes & Gardens newsletter
Decor Ideas. Project Inspiration. Expert Advice. Delivered to your inbox.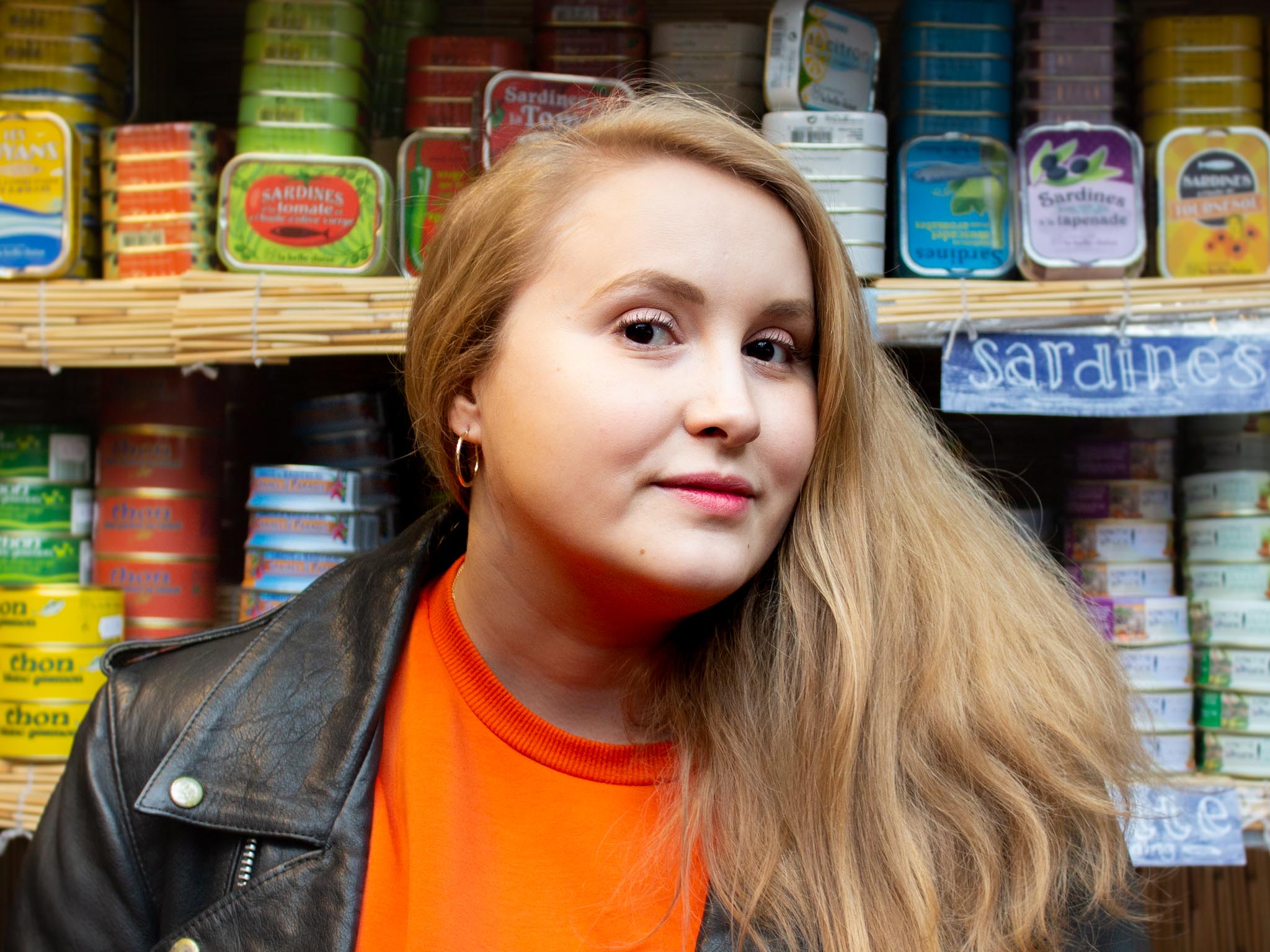 Ailis started out at British GQ, where a month of work experience turned into 18 months of working on all sorts of projects, writing about everything from motorsport to interiors, and helping to put together the GQ Food & Drink Awards. She then spent three years at the London Evening Standard, covering restaurants and bars. After a period of freelancing, writing about food, drink and homes for publications including Conde Nast Traveller, Luxury London and Departures, she started at Homes & Gardens as a Digital Writer, allowing her to fully indulge her love of good interior design. She is now a fully fledged food PR but still writes for Homes & Gardens as a contributing editor.