How to make a small bedroom look bigger – 16 tips from design experts
Tight on space? Learn how to make a small bedroom look bigger with these space-enhancing tricks from design experts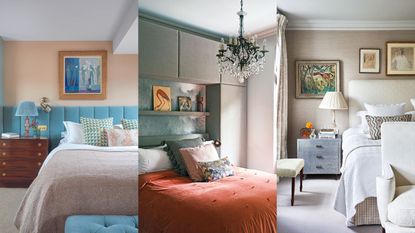 (Image credit: Future)
If you need to know how to make a small bedroom look bigger, these clever ways to fake square footage are for you.
There are several small bedroom ideas and interior design tricks you can employ to make your sleep sanctuary feel more spacious than it actually is – all you need is a little creativity and to make a few key adjustments.
How to make a small bedroom look bigger
We've gathered the top tricks interior designers use so you can learn how to make a small bedroom look bigger.
1. Use vertical space to 'lift' the ceiling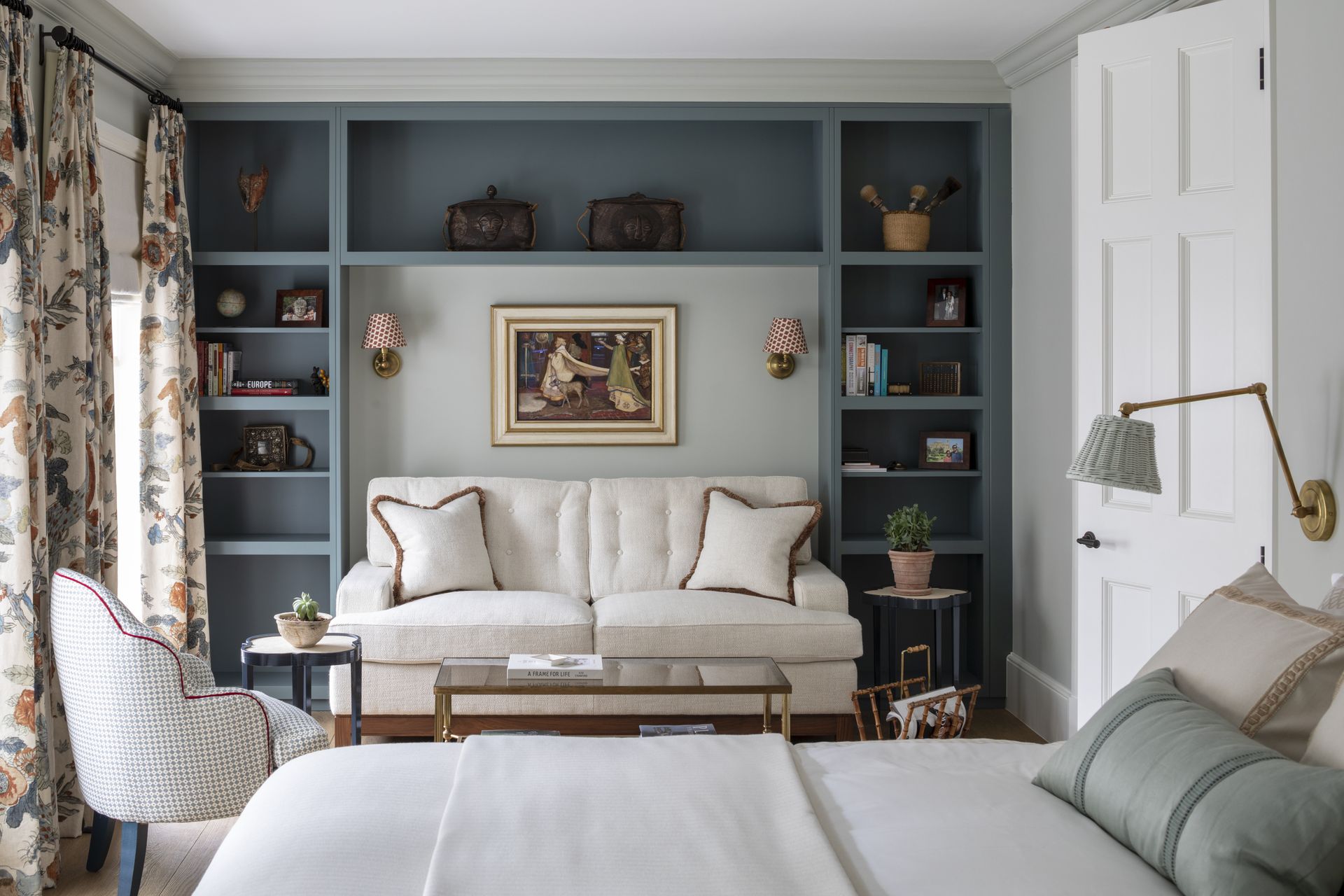 Firstly, how cozy does this bedroom look? Despite the size of this space, it still comfortably fits a bed, small sofa and armchair – and the built-in bookcase.
It works because the fabulous interior design team at Kitesgrove have used the vertical space to create built-in small bedroom storage ideas, and made the room feel larger as a result.
The walls are your ally when floor space is next to nothing and you're looking for bedroom ideas that are inventive with space, so go on up. This also draws the eye upwards – tricking us into seeing space as bigger than it is with nifty design tricks is what we're after in small bedrooms.
2. Fit a bed under the eaves
When looking for beds for small rooms, a cabin bed should be just what you are after. Usually constructed against a wall, in a corner, or under the eaves, this chic bunk offers a secluded, snug and secure feel for the best night's sleep for all ages. This simple place to snooze also makes light work of storage with pull-out storage drawers underneath.
Originally designed to be a space-saving sleep solution for longer periods of travel aboard boats and trains, cabin beds, or captain's beds, were designed as a stow-and-sleep furniture piece. they were soon adopted in country houses due to their rather quaint character and charm, and have become a popular staple of smaller spaces and kids' rooms. A cabin bed mounted onto tall, sturdy legs can allow room for more play spaces and desks, while a ladder adds an element of excitement to bedtime.
3. Invest in handleless storage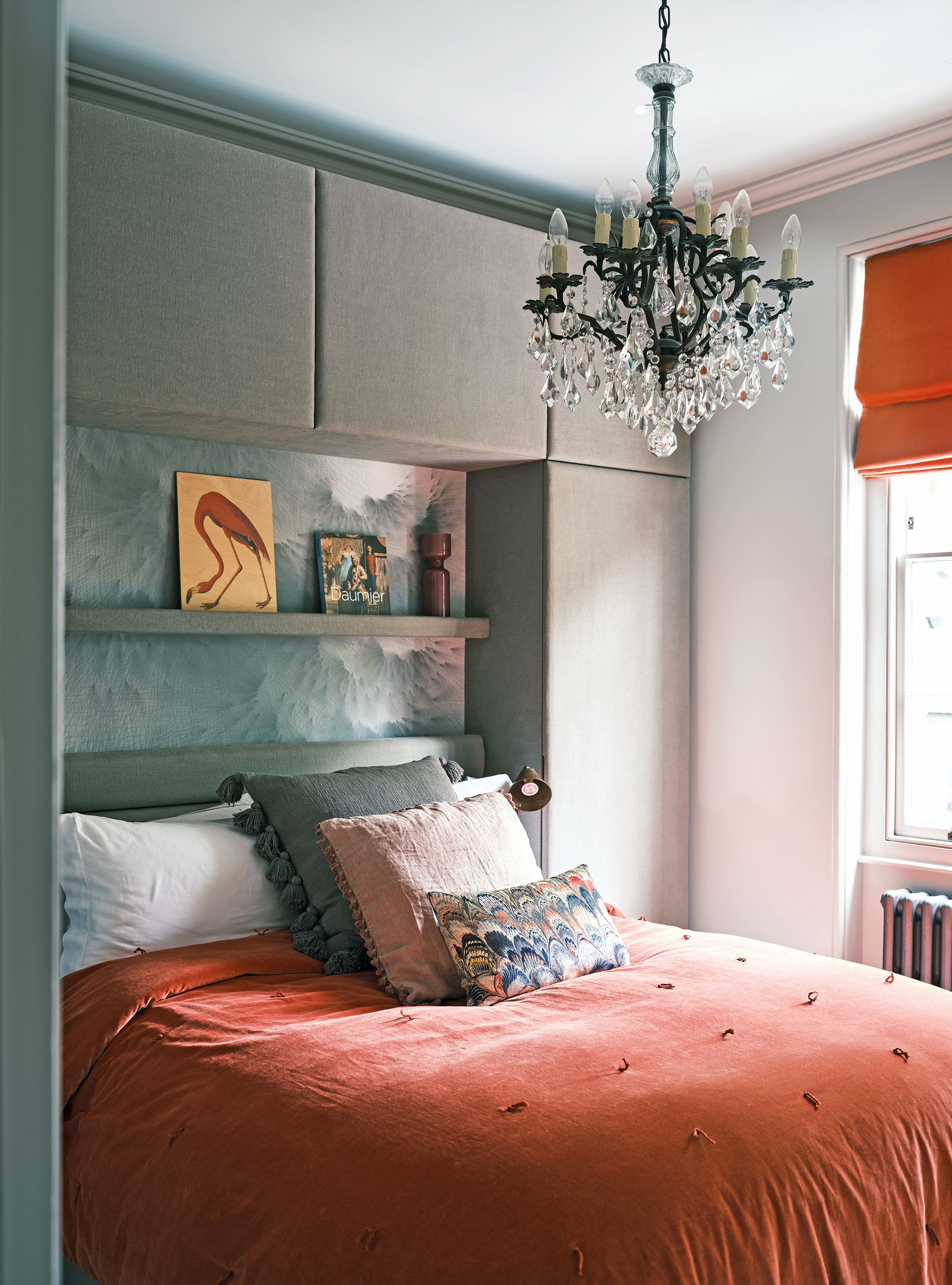 Sleek, clean and fuss-free, handleless bedroom storage brings a streamlined and contemporary edge to your space. The simplicity of the design acts like a blank canvas that you can build any style into, be it Scandinavian, industrial or even rustic. This design is especially popular for tiny bedrooms, as they visually take up less space.
Decorate and furnish your small room just as you would any other room – think textures and patterns – for a tiny bedroom that's just as inviting and cozy as the rest of your home.
4. Exaggerate vertical space with vertical panels
Whether you have a high ceiling in your space or not, you can make a small bedroom look bigger by exaggerating the room's ceiling height with vertical panels or stripes. This is overt in this room – but even a vertically striped wallpaper will do the trick.
Designed by Anderssen & Voll, this Muuto mirror creates reflections, too, maximizing the light in the room. Learning how to use mirrors successfully will open up your bedroom space, and they're an affordable option too. Simply placing a mirror somewhere that it can reflect a window will instantly give rooms a spacious feel.
5. Pick a tall headboard
When space is tight, you can use clever headboard ideas to make it feel bigger. You don't want to fill it with a large chunky headboard that dominates the room – as lovely as they are, it's not the right fit in this situation.
Instead, opt for a visually lightweight design that has an elegant profile. Here, a tall headboard that leads the eye upwards helps create the impression of a taller space, while its light color is a positive contrast to the darker shade used on the walls.
6. Lean a floor-standing mirror adjacent to a window
'My number one small-space trick is decorating with mirrors to visually open up a space to the eye,' says Cara Fox, owner and lead designer of The Fox Group.
'Fill a tight nook in a bedroom with a floor-length mirror to make it appear larger. They are great for adding a functional yet decorative element in any space.'
Placing a mirror adjacent to a window is the best position for it to reflect the maximum amount of light.
If your bedroom scheme is pretty plain, then a gold floor-length mirror with a hint of detail on the top curve will work wonders to add a warmer feel to the scheme.
7. Choose furniture with slim, tapered legs
If you can see right beneath pieces of furniture then your bedroom will automatically feel more spacious. If your room has high ceilings, a bed on tall legs will feel more in proportion; in a room with a lower ceiling, a low-slung bed will feel more appropriate.
Either way, this does mean you can't store items underneath your bed, so you will need to work your storage ideas hard to compensate – or use this idea when decorating a guest bedroom that will have less storage requirements.
The same rule applies for bedside tables and dressing table – even occasional chairs. A leggy design will work in exactly the same space-enhancing way.
8. Use an over mantel mirror to broaden a small space
We asked Betsy Kasha, co-founder of Paris based interior design studio Kasha Paris, for her thoughts on utilizing mirrors in bedrooms.
'Unlike bathroom or dressing room mirrors, bedroom mirrors are more for mood than practicality, and so an old mercury mirror, with its charming imperfections, is appropriate.
'This is especially true of more traditional rooms that have the mirror built in above the chimney. They tend to be higher up than bathroom mirrors, offering an interesting perspective on the room and catching the natural light.'
9. Pick low-slung furniture to fake a higher ceiling
A bed that's lower than the standard height, coupled with a shorter bedside table, will allow for more wall space. This will help to make your bedroom feel larger, like in this eclectic scheme by Clarke & Clarke Interiors.
It's all about playing with scale and keeping the main pieces of furniture lower in height and subtle – look out for pieces that aren't specifically bedside tables for this, such as a stool or handcrafted side table.
10. Boost square footage – and light – with alcove mirrors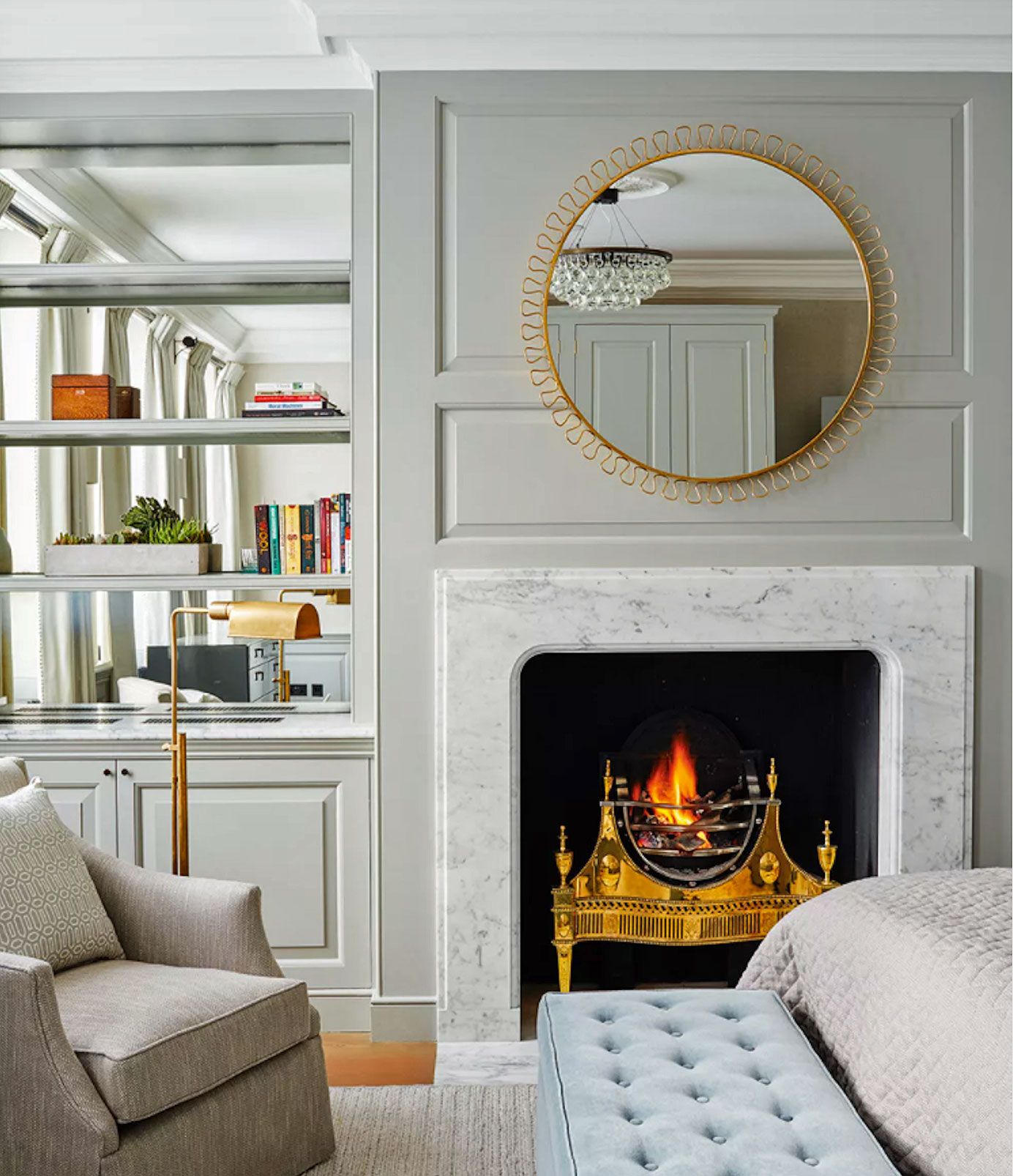 Mirror, mirror – often forgotten but oh-so-useful, the humble mirror can really transform a space. If you hang it near a window it will bounce the light around and reflect beautifully, it's an interior design trick that's definitely worth doing.
We love the doubled effect of the mirror in the alcoves and on the chimney breast of this bedroom – a perfect space-enhancing trick when considering apartment bedroom ideas.
'Mirrors can be used in a myriad of ways in interiors: for more creative tasks like making a statement as an art piece, or for more traditional and functional reasons such as brightening a room. With a huge variety of designs, styles and finishes on the market, there is something to fit in with any decorating scheme,' says Arlene McIntyre, creative director of Ventura Design.
'Adding a mirror into a room can alter a space, perfect for drawing the eye to a specific feature in the room or deflecting attention away from an awkward aspect such as a sloping ceiling or dark corner. An oval or circular mirror will work wonders above a chest of drawers or bed to open up a room and create layers of symmetry, however if space is limited, a mirrored wardrobe will free up wall and floor space. Don't forget the space each side of your bed, where you can create your own alcoves with mirrors.'
11. Swap table lamps for space-enhancing wall lights
We're big fans of wall lights – they can be stylish and are space-saving bedroom lighting ideas.
If your bedroom is small you might have to compromise on the width of your bedside table, which means any space you can get back is a bonus. The answer is to install wall lights on each side of the bed, like in this room by House Nine Design.
'Utilizing wall lights next to your bed is a bold style statement that offers a new element to your bedroom décor while saving you from the clunky lamps that take up valuable space on the bedside table,' comments Marketa Rypacek, managing director at Industville.
'The number one consideration for lighting any space, no matter what the size, scale or budget, has to be a dimmer switch. Dimmer switches are a quick and cost-effective way of offering multiple lighting levels in a space, allowing the homeowner to set the tone and change the atmosphere of a room instantly.'
12. Opt for ditsy prints instead of large-scale designs
Bold designs, be they wallpaper or fabrics, will fill a space visually, so choose small and intricate designs instead – perfect if cozy bedroom ideas are more to your taste, as these create a homely feel like in this traditional design by Penny Morrison.
You can still experiment with scale, but opt for pared-back prints and choose designs that complement each other in terms of their colors; that way whether you pick a paisley, stripe or a simple two–tone design they will have something in common, which in turn creates a calmer, more spacious-feeling bedroom.
13. Paint walls in a barely there color
We asked Patrick O'Donnell, brand ambassador at Farrow & Ball for his advice on how to make a small bedroom look bigger.
'I would keep your bedroom colour ideas light and airy, and try to avoid too many contrasts by using one color for all surfaces – even the ceiling and built-in wardrobes. This is where soft, light colors work best, so go for a soft, nuanced white bedroom or delicate pastel shades.'
This is where a shade like Cabbage White (above) comes in; it's a more subtle shade than a bright white but will have the same space creating effect. It has a hint of blue and will cool down a room that gets a lot of sun, too.
14. Make bulky furniture seem slimmer with mirrors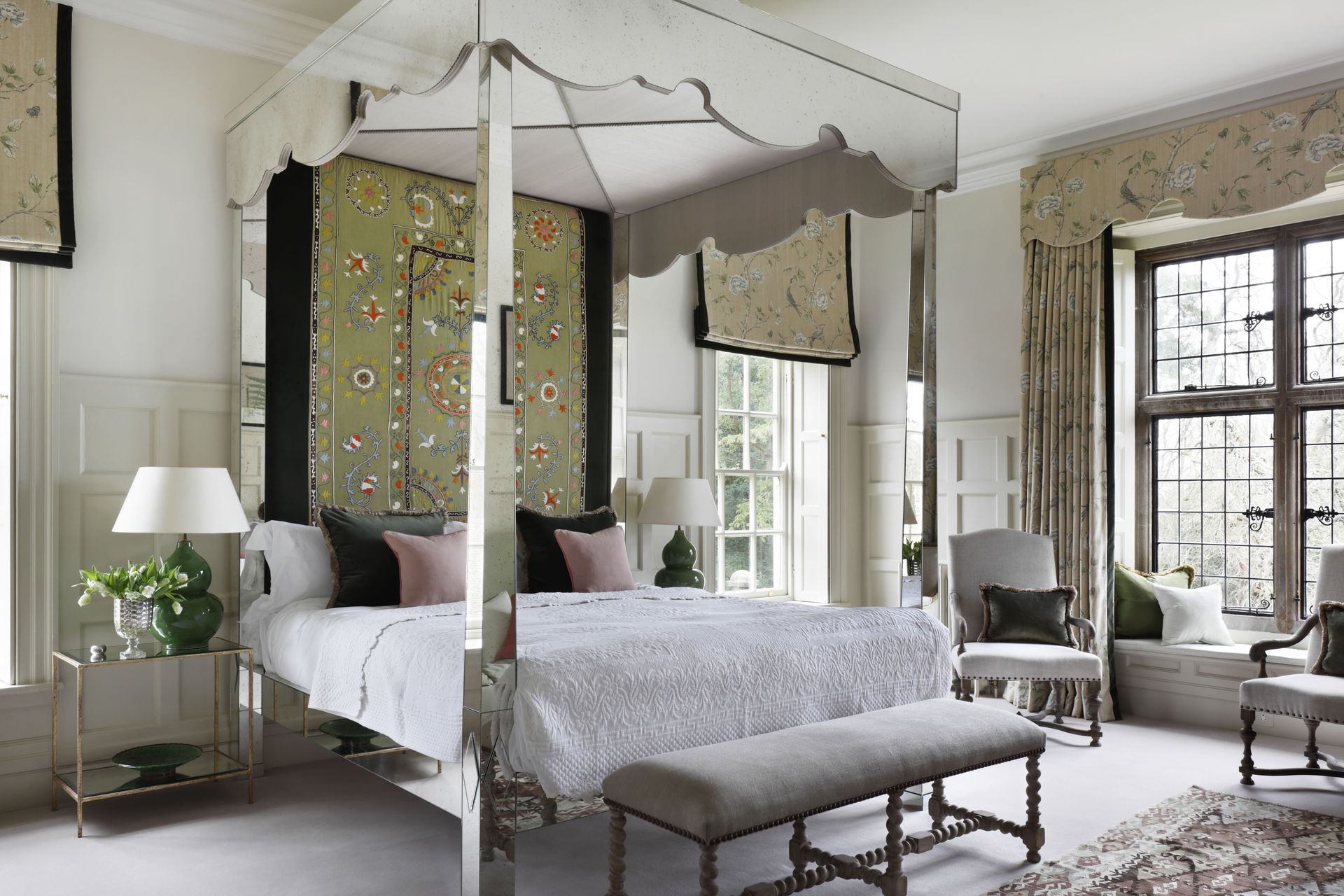 It's not just bog-standard mirrors that will reflect and make your bedroom feel larger; mirrored furniture can do the trick perfectly too, even when it comes to bed ideas.
'A four-poster bed creates a cozy room-within-a-room, ideal when dealing with a space that is not so large,' explains Henriette von Stockhausen, co-founder of VSP Interiors.
'This bed was crafted to stand almost 3 meters tall, so as not to be dwarfed by the high ceilings, and mirrored glass was chosen rather than traditional timber or metal in order to create a wow factor.
'An antique finish to the mirror gives a gentle, mirrored effect, yet provides beautiful reflections of the outside world.'
15. Create a nook bed to fake square footage
Small bedroom layouts can be tricky, so if you are juggling with ideas for how to arrange a small bedroom, consider a this: divide the sleeping area off with a nook bed, leaving the rest of the floor in the central part of the room free.
These might make walls advance, but they also create an incredibly neat-looking, space-efficient room, since storage above and around the bed can be hidden within the nook, creating a calmer, less cluttered room outside of it. Plus, they're wonderfully comfortable to sleep in.
16. Create a faux wall with a drape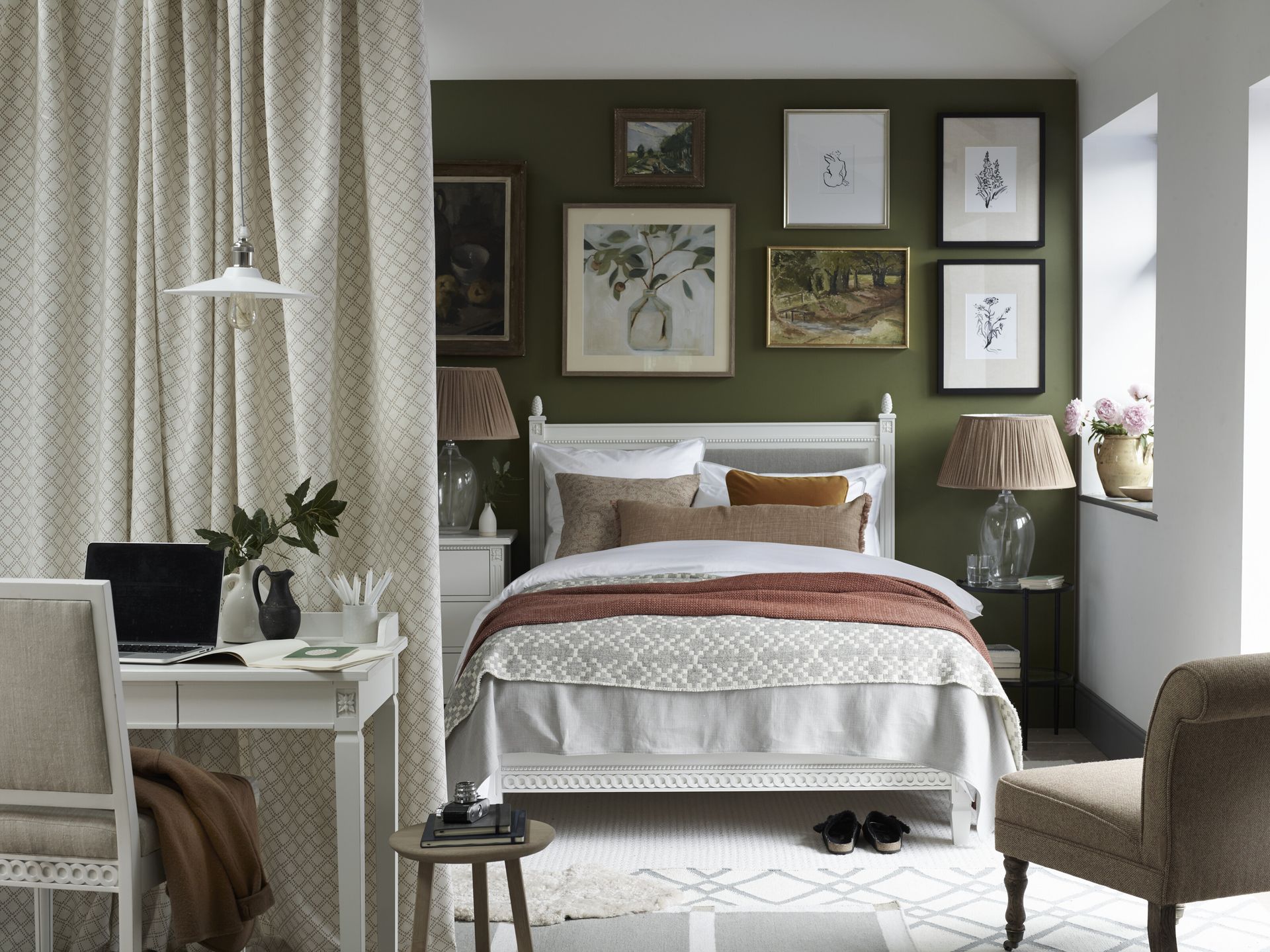 With most rooms in the house having to work a little harder as more of us are working from home, the peaceful haven of our bedrooms has had to adapt slightly. Or perhaps you're looking for box room ideas that can allow a small bedroom to function as both an office and guest space?
In this instance, there are some clever ways to make it work whilst still making it feel spacious. Splitting the room by having a drape hung three-quarters or halfway across the room ensures you have that work life balance, both mentally and visually.
Keep the scheme predominantly light and airy so it doesn't feel closed in. This bedroom by Neptune feels spacious with the green feature wall and the desk area, due to the rest of the walls, drapes, furniture and rugs being white and neutral.
What colors make a small bedroom look bigger?
Colors that make a small bedroom look bigger tend to be those that reflect light, from the wide selection of whites to pastels and diluted primaries.
However, don't just rely on colors when planning how to make a small bedroom look bigger – paint and bedroom wallpaper ideas will also have an effect, with those that have a soft sheen reflecting space-enhancing light usefully from both walls and the ceiling. Bear in mind, though, that sheens will show up imperfections more than matte finishes, so plasterwork needs to be in good shape.
Do low beds make a room look bigger?
Low beds do make a room look bigger, and the same can be applied to all furniture, in all rooms.
However, just because a room is small, that doesn't mean the ceiling is low; if the ceiling is tall in a small room, you want to mitigate the poor proportions, and using taller furniture – or even a tall headboard – can do this.
That said, if your room has a low ceiling, a low bed is your best choice.
Sign up to the Homes & Gardens newsletter
Decor Ideas. Project Inspiration. Expert Advice. Delivered to your inbox.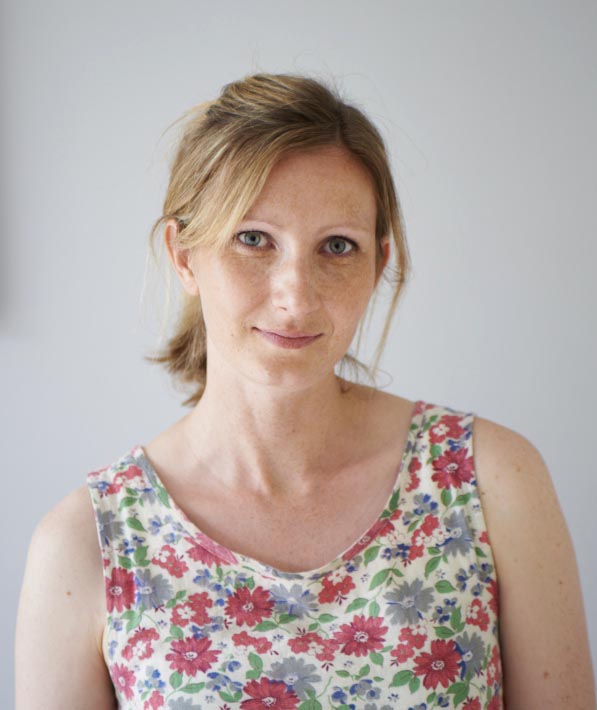 Sophie has been an interior stylist and journalist for over 20 years and has worked for many of the main interior magazines during that time, both in-house and as a freelancer. On the side, as well as being the News Editor for indie magazine, 91, she trained to be a florist in 2019 and launched The Prettiest Posy where she curates beautiful flowers for modern weddings and events. For H&G, she writes features about interior design – and is known for having an eye for a beautiful room.