Tapestries are essential to my design DNA – this is why I include them in my interior design
They have been a part of my visual world since I was a kid. Here, I discuss the benefits of living with tapestries: a mid-century movement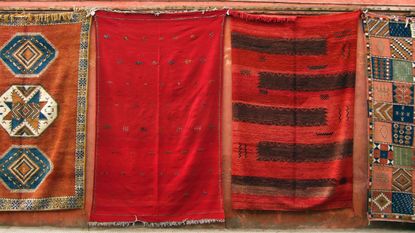 (Image credit: Getty Images)
Sign up to the Homes & Gardens newsletter
Decor Ideas. Project Inspiration. Expert Advice. Delivered to your inbox.
Thank you for signing up to Homes & Gardens. You will receive a verification email shortly.
There was a problem. Please refresh the page and try again.
My Greek mother collected classical French and English antiques with a special affinity for 16th century inspired tapestries and classicism.
I would dream about the renaissance scenes and the earthen and jewel tones of the woven figures which brought a sense of warmth to our home. Historically, the tapestry was equally as revered as painting and hanging tapestries found a practical usage in supplying an actual layer of insulation to early dwellings.
Today, the world of textile art and tapestries has found variation beyond anything early Europeans could have imagined. Whether it's the artistry of quilt making, knitting, or traditional weaving practices, the variety of color and subjects, regionality and expressivity is as expansive as the history of art itself. I have found that any textile work can become a tapestry and those produced in the '60s and '70s are the most radical and effortlessly cool.
As I moved through my adolescence and early twenties, I discovered music as my primary love and outlet. I gravitated toward the rock band sounds of the '60s, the world of Fleetwood Mac unleashed my own free-spirited expression. Experiencing this music unlocked my passion for all things mid century and all its powerful changes in the culture and the decorative arts landscape.
This period brought new measures of experimentation in the textile arts, artists like Olga de Amaral in Columbia and Sheila Hicks in the United States pushed the boundaries of how weaving could bring a new wave of expressive impact. Amaral's 1970s tapestry work entitled, Muro (above) is a prime example of this profound experimentation and the animating power of art and craft. The piece is lyrical, transformative, soft and powerful; I can only imagine living with such a sensitive and gorgeous textural masterpiece!
The mid-century movement of reviving the tapestry initially formed in the early modernist experiments of the Black Mountain College artist community. Their output later developed into a juggernaut of developments in tapestry works largely led by female artists.
The resulting output took craft and what was once perceived as "women's work" into unlimited artistic production with profound intellectual and aesthetic impacts. This same energy is taking place in the field of design today and I gravitate toward tapestry design everywhere I see it. I have an affinity for both contemporary and mid century examples, even vintage pieces by unknown artists will inspire me and complete a room.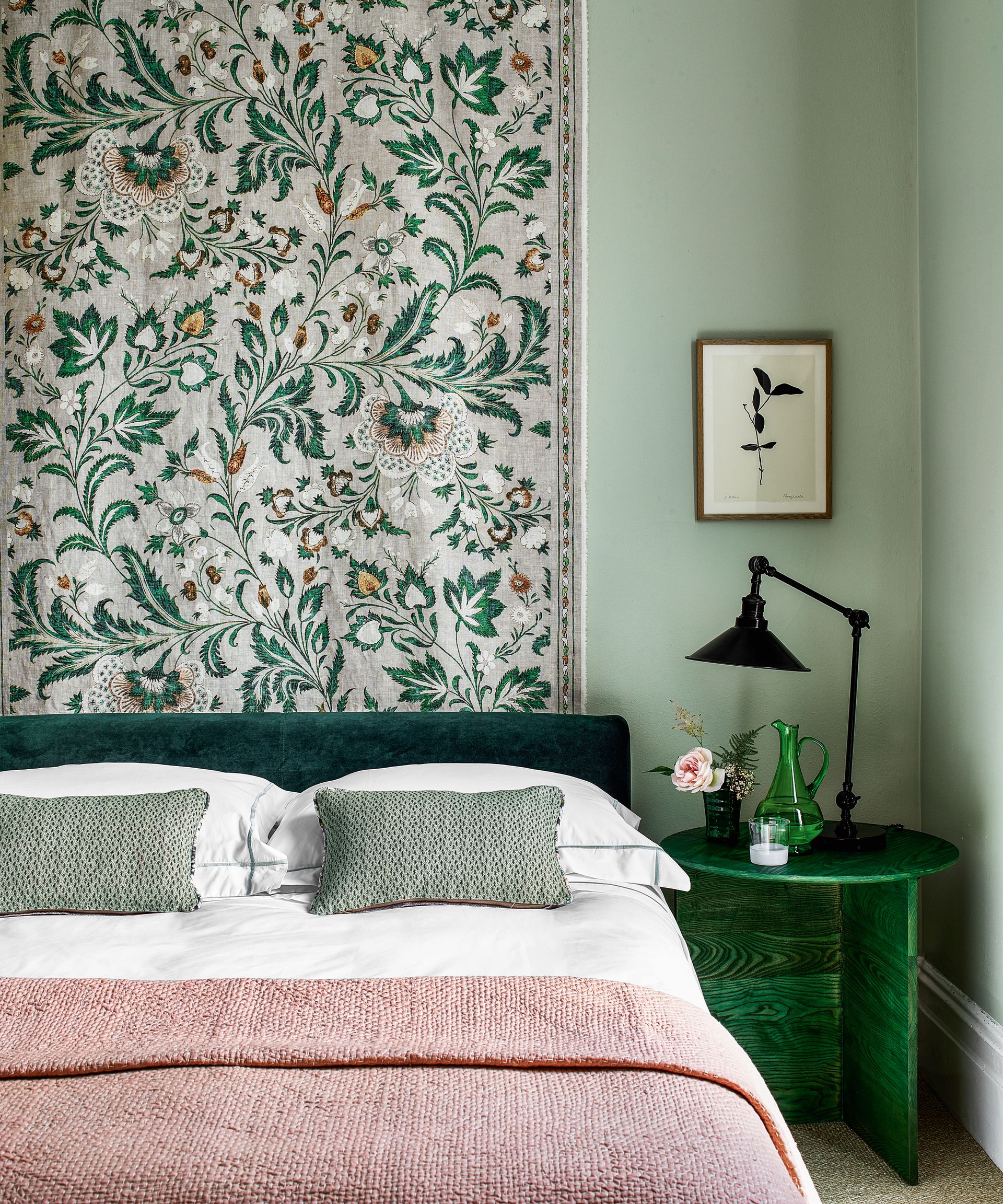 Living with tapestries and beginning to see textiles in a more expansive and impactful way will transform how you see fabric and organic fibers. The texture of the thread or material (often wool or cotton) can introduce a plush sensibility and vibrancy into any room and will break up a stark wall.
Depending on what you gravitate toward you can also generate a sense of freedom and play, reincorporating the free experimental energy of the '60s and '70s or more early modernist shapes into a design scheme. These periods utilized earthen colors to create vital grounded energy and geometry to make harmonic order and the movement even continues today.
Recently I have been looking at the work of Adam Poge (above), whose tapestries riff on Viennese art deco. His layered and sewed tapestries show off natural dyes and gorgeous structured patterns.
My rule of thumb is to play, find artists you like and textures that both inspire and make you feel a sense of visual comfort. The artform of weaving will only continue to evolve with more opportunities to layer, play, explore and live with warmth.
Sign up to the Homes & Gardens newsletter
Decor Ideas. Project Inspiration. Expert Advice. Delivered to your inbox.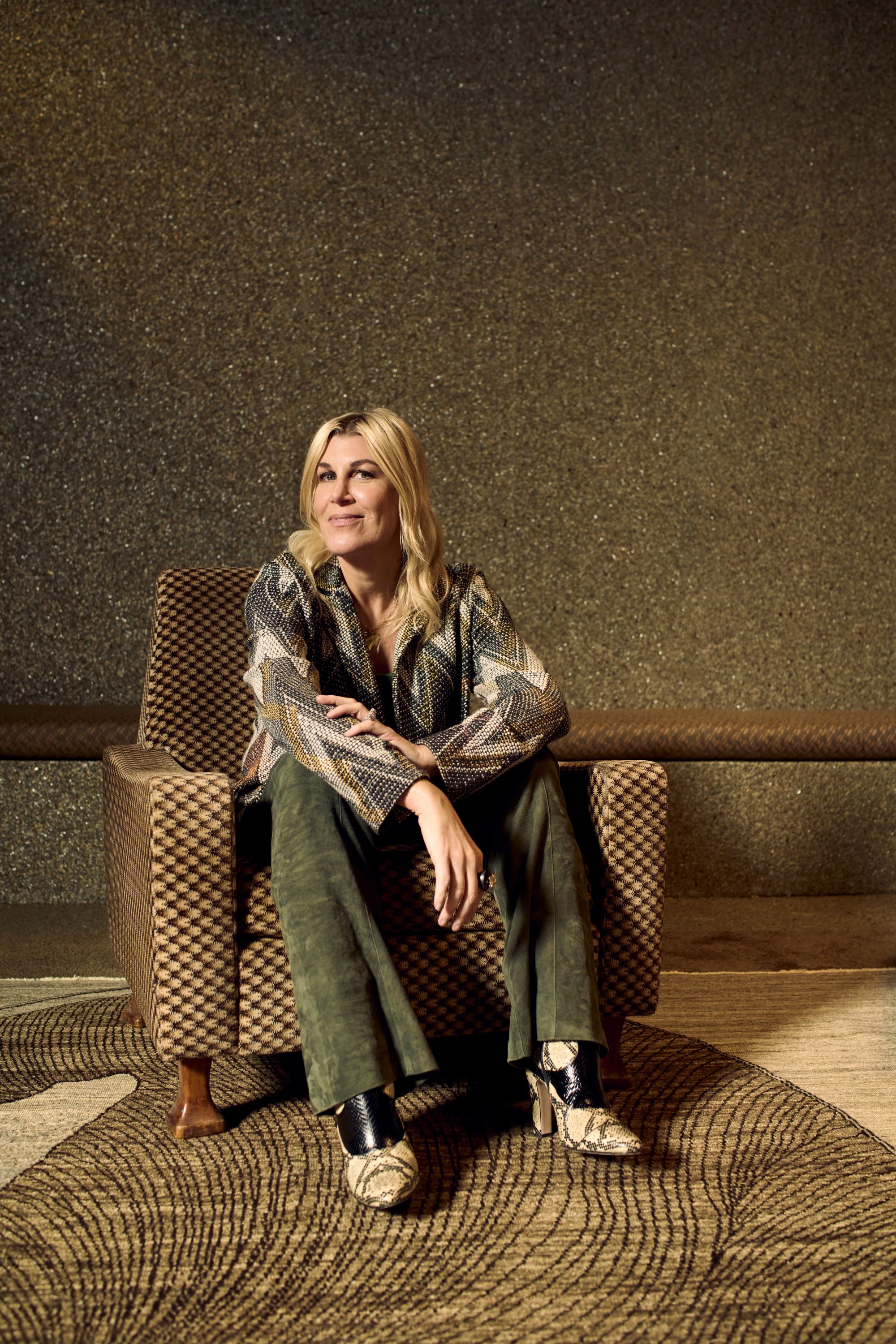 Cortney Bishop, principal design and owner of Cortney Bishop Design, founded the full-service interior design firm in 2007. She holds a BBA in business marketing from the University of Georgia, and pursued her design career by blending her passions for travel, art, fashion and music. Her wide-ranging talent and innate ability to mix patterns and hues has resulted in a robust portfolio of diverse, inspiring residential and commercial projects, each reflective of a client's lifestyle, personality and aesthetic. Cortney regularly contributes to Homes & Gardens.