I'm an interior designer – these are 5 mudroom design rules I swear by
Designer Cortney Bishop offers up her top tips for making a well-used mudroom work harder and look better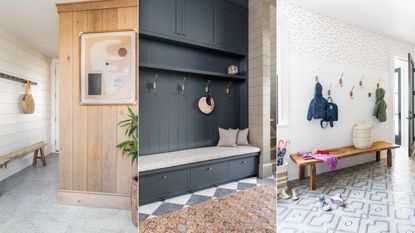 (Image credit: Cortney Bishop)
We ask a lot of our mudroom. Once they were these purely practical, hidden out-of-sight spaces that worked really hard to provide an area for the mess and chaos we didn't want seeping into our homes. However, they have slowly gone the same way as pantries and are becoming a room that needs to be aesthetic as well as incredibly useful.
So how can we be designing these spaces that cull the clutter, provide a ton of storage for messy or awkward items, and look beautiful too? We spoke with interior designer Courtney Bishop about the mudroom design rules that she always follows to get this perfect balance right.
1. Start with your priorities
'When designing a mudroom begin with intention. The mudroom should be designed with the specific needs of your family in mind. Identify your needs, thinking of items you may want to store there, such as coats, shoes, backpacks, technology, etc., and this will serve as your starting point and help you plan the space accordingly,' explains Cortney Bishop.
Interior Designer
Interior Designer
Cortney Bishop
Cortney Bishop, principal design and owner of Cortney Bishop Design, founded the full-service interior design firm in 2007. She holds a BBA in business marketing from the University of Georgia, and pursued her design career by blending her passions for travel, art, fashion and music. Her wide-ranging talent and innate ability to mix patterns and hues has resulted in a robust portfolio of diverse, inspiring residential and commercial projects, each reflective of a client's lifestyle, personality and aesthetic. With a vision that runs the gamut of style and structure, Bishop enjoys inspiring other creatives, clients and everyday people through design. In addition to running her design studio, Cortney also launched Harwood House, a line of woven textiles designed for season layering while offering a modern interpretation of classic patterns in collaboration with Holland & Sherry.
2. Choose materials that look beautiful but are hardwearing
'Opt for materials that can handle the challenges of a wet and muddy environment while standing up to everyday wear and tear. Consider practical options like stone flooring. For seating, think about using performance fabrics. When it comes to walls, shiplap is a fantastic choice as it's durable and easy to clean with a simple wipe-down.'
3. Bring in plenty of different storage types
'Make sure you have an abundance of mudroom storage solutions at your disposal, including shelves, cubbies, hooks, and cabinets. To maximize space utilization, you might want to explore custom built-ins. One of my personal favorites is implementing peg boards with adjustable shelving for that extra touch of versatility.' explains Cortney.
'Consider adding benches with built-in storage too – they provide a welcoming environment and serve a practical purpose by giving you a spot to sit while easily stashing away your essentials.'
4. Display your style too
'Remember that your mudroom is an integral part of your home. Extend your chosen materials and design elements seamlessly into this space, ensuring it blends in with the rest of your living area or kitchen space.'
'Be sure to get creative. The mudroom, while being functional, can still reflect your personality. Don't be afraid to infuse it with art, mudroom tiles, and décor that resonate with you and tell your story, making the functional space truly yours.'
'Or you could keep your family organized by including built-in bulletin boards where you can display all those little knick-knacks and reminders that keep life running smoothly. Customize your bulletin board with a unique fabric over the board and frame in custom wood for a personalized touch.'
5. Create a buffer space
'These are transition spaces, so design the mudroom to act as a buffer zone between the outdoors and indoors. Incorporate features like weather-resistant doors, storm doors, or even an airlock-style entry to prevent drafts and debris from entering your home,' adds Cortney.
---
Mudrooms can be beautiful rooms that can display your own personal style, and at the same time be the catch-all area that acts as this ideal buffer between the outdoors and your indoor rooms. A mudroom can also add value to a home so worth paying attention to whether you are designing the space from scratch or updating your current setup.
Sign up to the Homes & Gardens newsletter
Decor Ideas. Project Inspiration. Expert Advice. Delivered to your inbox.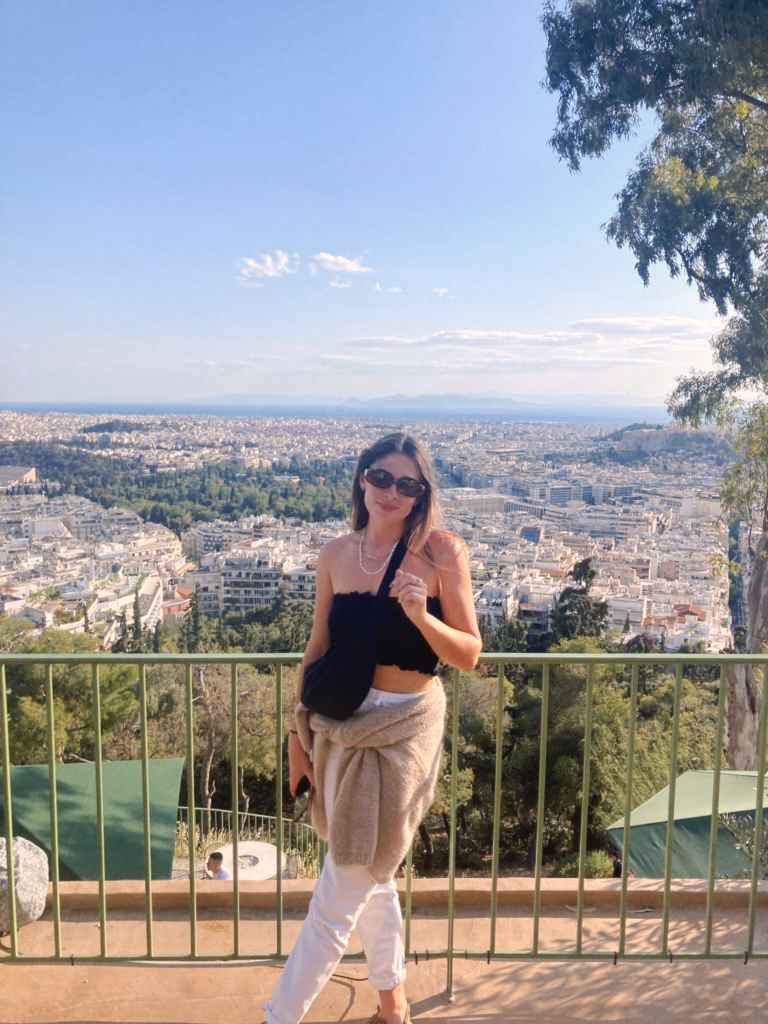 I am the Head of Interiors at Homes & Gardens. I started off in the world of journalism in fashion and luxury travel and then landed my first interiors role at Real Homes and have been in the world of interior design ever since. Prior to my role at H&G I was the digital editor at Livingetc, from which I took a sabbatical to travel in my self-converted van (not as glamorous as decorating a home, but very satisfying). A year later, and with lots of technical DIY lessons learnt I am back to writing and editing, sometimes even from the comfort of my home on wheels.