American Style: Donghia
From 1970s New York to the timeless new classics created today as part of the Kravet Inc family, Donghia goes from strength to strength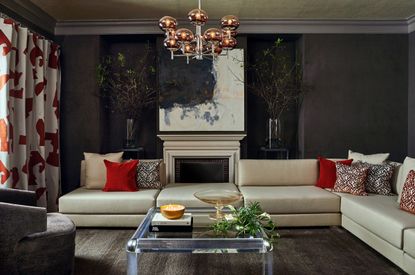 (Image credit: Donghia)
Since joining the Kravet Inc family in the spring of 2020, the spirit and essence of this renowned American fabric and wall coverings firm has been bolstered through the introduction introduction of new textiles, furniture, carpet and wallcovering alongside the archive collection of designs which date back to its foundations in 1970s New York City.
Here, we investigate this interior design brand's latest innovations and history.
Donghia today
Over the past five decades, Donghia has gained a loyal following among decorators and designers for remaining consistent to its original foundations which was to fuse modern American elegance and innovation with international style.
The latest collection to launch bridges the worlds of art, architecture and fashion – much like its founding father, Angelo Donghia, did during the 1960s and 1970s.
Released in June this year, Donghia II is a new lifestyle collection which takes inspiration from artists' studios and looks back at the extensive archive of the brand to offer a play on cubism and abstract expressionism.
Among the designs are iconic patterns inspired by the pivotal art movements of both New York and Paris, particularly the influence of the artist Richard Giglio.
Embracing Angelo Donghia's affection for sophisticated fashion – after all, he was the one who raised grey flannel from a humble tailoring cloth to a must-have interior design fabric – Donghia II brings velvets, chenille, cashmere and luxury wools in a range of colors and textures that are loyal to the brand's design core.
Donghia, part of the Kravet Inc
Since joining the Kravet Inc family in 2020 (which also includes Brunschwig & Fils, Lee Jofa and GP&J Baker), Donghia has returned to the marketplace with over 450 fabrics.
This includes 420 from the existing style library of decorative fabrics, luxury textures and an array of velvets. Adding to this is a collection of more than 50 wall coverings, including metallic grasscloths, a signature of the Donghia lifestyle.
At the same time, the team reintroduced the iconic furniture collection with more than 40 pieces available alongside a lighting collection of chandeliers and sconces, table and floor lamps all made in Murano, Italy. Carpet is the newest addition to the offering, having launched in June 2022. Later this year, carpet will be added to the collection. All are available from Kravet showrooms in the US, Paris and London.
The man behind the name
Donghia was founded in 1968 by the American interior designer Angelo Donghia (above). He was born in Pennsylvania in 1935 and grew up spending time at his father's tailoring business which introduced him early to the world of design; at the age of 11, he was allowed free rein to decorate the shop by his father.
The result, he later said, was liked by some and hated by others. 'It didn't bother me. What mattered was that I had made something which was the way I saw it and felt it.'
Encouraged by his father, Angelo studied interior design at the Parsons School of Design in New York City. After graduating, he joined Yale Burge Interiors where he went on to design the Metropolitan Opera Club – a long-established private men's club within the Metropolitan Opera House – to great acclaim.
Several of those who attended the first performance and spent the intervals in the club area are said to have hired Donghia on the spot. He was made partner of the design company which was renamed Burge-Donghia.
A businessman at heart, Angelo began to diversify in the late 1960s and developed a side arm of his own collection of fabrics and accessories. In 1968, he established & Vice Versa, a trade-only collection and showroom of fabrics and wall coverings which would become known as Donghia Textiles. At the same time, he licensed his designs for linen, china, glassware and giftware which were sold to the general public.
Donghia Associates was formed following the death of Yale Burge in the early 1970s and, for the following two decades, Donghia decorated the homes of the rich and famous including Ralph Lauren, Mary Tyler Moore, Barbara Walters and Diana Ross.
Typically, his design ethos championed unexpected combinations of patterns and textures, plump over-scaled furniture, lacquered walls and clean bleached-wood floors.
He opened the first of a series of Donghia showrooms in Los Angeles in 1976 (Diane von Furstenburg and Joel Schumacher came to the opening) and further showrooms followed across the US including in Chicago, Washington DC, and Miami.
The next chapter
Donghia's retail business was a huge success: three years before his death at the age of 50, it was reported that retail sales revenues from the products that Donghia designed and licensed amounted to $67.5m.
Following the death of Angelo Donghia in 1985, the firm continued to operate as a private company. In 2005, it was bought by an association of companies led by the Italian textile firm the Rubelli Group.
A few years ago, the company began to struggle before declaring bankruptcy in March of 2020. In August 2020, Kravet acquired the Donghia brand name, designs and archives and its fabrics.
'What makes it special,' explains Doug Garfinkle, creative director of Donghia, 'is its appeal is universal, equally a favorite domestically and overseas.' He adds: 'Donghia is one of the few brands that encapsulate this concept of American design mixed with an international flair, and that really makes up the core DNA of the brand. Our collective goal is to restore Donghia to this iconic lifestyle brand that it was – and then to continue that legacy.'
Sign up to the Homes & Gardens newsletter
Decor Ideas. Project Inspiration. Expert Advice. Delivered to your inbox.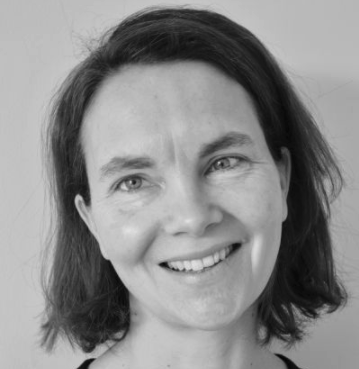 Arabella is a freelance journalist writing for national newspapers, magazines and websites including Homes & Gardens, Country Life, The Telegraph and The Times. For many years she has specialized in writing about property and interiors, but she began her career in the early 2000s working on the newly launched Country Life website, covering anything from competitions to find the nation's prettiest vicarage to the plight of rural post offices.