How to make beeswax candles – the easiest to tackle for beginners
Make a beeswax candle in under an hour with this easy step-by-step guide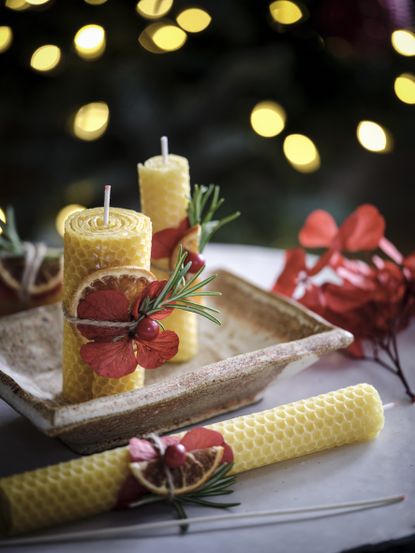 (Image credit: Future)
We love the idea of making beeswax candles for a fantastic gift idea for Christmas. Decorated with seasonal orange slices and spices, these would make a lovely birthday or Easter gift too.
The beeswax base can be decorated with all kinds of herbs, spices and ribbons. Just remove before lighting for safe candle burning
Making candles is easy with a few shop bought craft basics, beeswax candles are a really easy way to have a go at candle craft, and some of the best candles to burn.
How to make a beeswax candle
You will need:
1. Cut the beeswax sheet
Using scissors cut the beeswax sheet to suit the length of the wick.
2. Roll it up
Fold the beeswax sheet over the candle wick and begin to roll, tucking the sheet under as you go. Shape the wax around the wick to keep it neat and circular around the wick.
3. Shape the candle
At the end of the sheet make sure the ends are tucked in and sticking to the candle by squeezing the edges firmly in place.
4. Add seasonal decorations
5. Arrange around the home
Use the decorated candles to add a festive touch to your home or give as homemade gifts. Remember to remove the decorations on lighting the candles.
To help candles last longer, keep them in a cool spot or even refrigerator for a few hours before lighting.
Can you make candles with 100% beeswax?
You can make candles with 100% beeswax, either with the easy rolling method we have shown above or with a slightly more work-intensive dipping method. One thing to know: beeswax candles do not retain the strength of scent that other wax candles do if you add essential oils. So, if you do want your beeswax candles to be scented, choose only the strongest of scents for them, such as peppermint.
Should I add coconut oil to beeswax candles?
The reasons for adding coconut oil to beeswax candles. Firstly, it should help the candle burn more evenly (beeswax candles can often 'tunnel', which is when the candle burns quickly down through the wick), and secondly, it will help the candle hold on to any scent you've added, just a little.
Sign up to the Homes & Gardens newsletter
Decor Ideas. Project Inspiration. Expert Advice. Delivered to your inbox.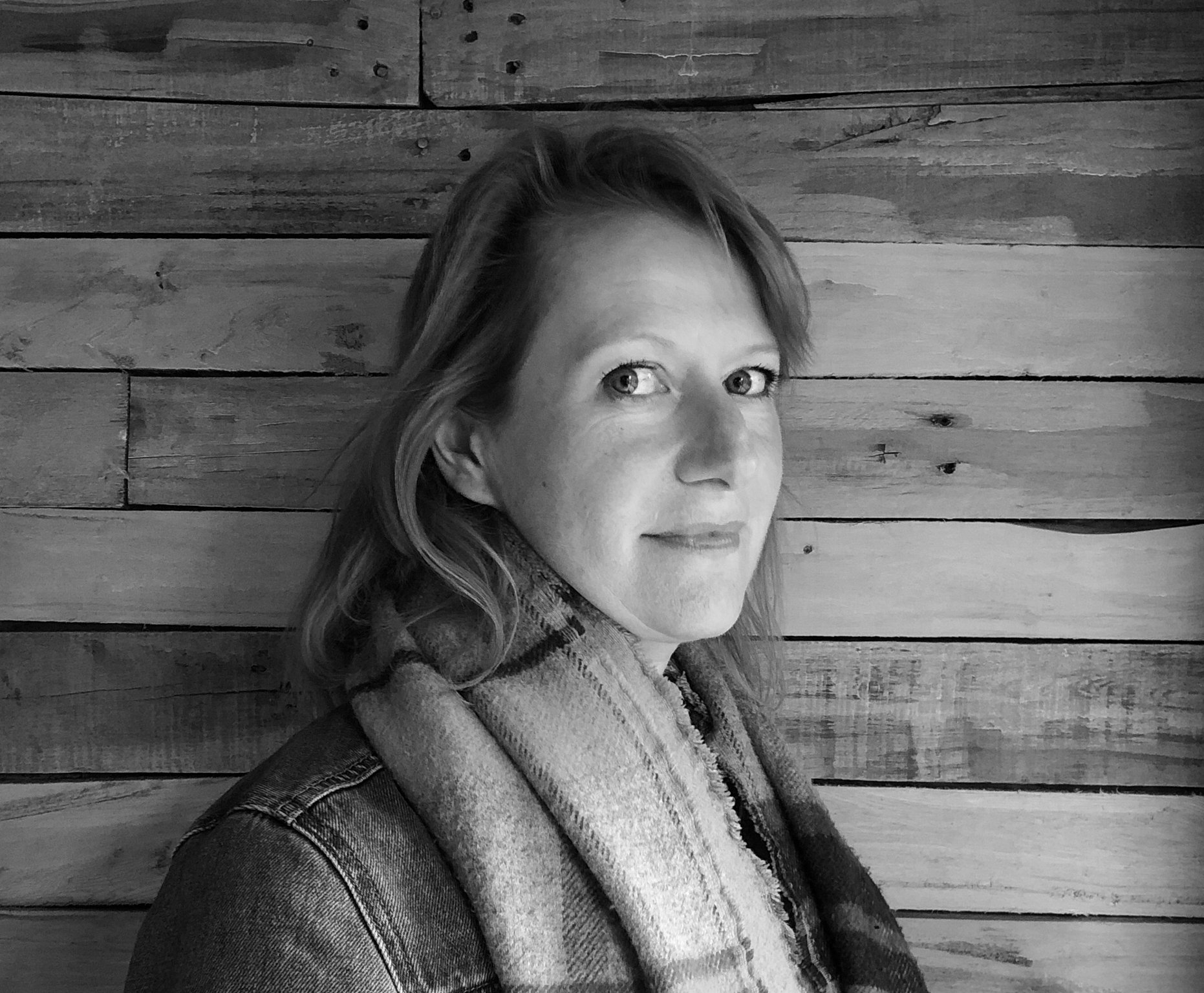 Creative Director, Stylist, speaker, published author of books Home for the Soul and Gardens for the Soul and Style Editor at Future, Sara has been creating commercial and editorial images and content for favorite interiors and lifestyle brands for over 25 years, including Country Homes, Ideal Home and Homes & Gardens.