Kips Bay Decorator Show House Palm Beach 2022 – the best 11 rooms
Jaw-dropping room designs from the Kips Bay Decorator Show House, which opens March 4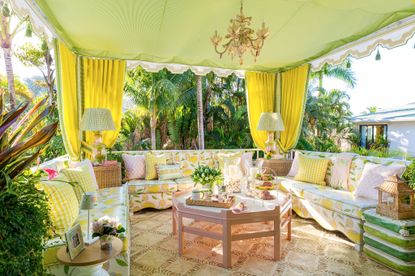 (Image credit: Nickolas Sargent (Sargent Photography))
Making a splash on the storied Palm Beach social scene isn't easy, but in the five years since the Kips Bays Decorator Show House first brought its New York pedigree down south, it's managed to do just that.
The 2022 Kips Bays Decorator Show House Palm Beach, which opened March 4, expects to welcome some 15,000 visitors through its doors before it closes on April 3. This year's decked-out rooms were created by 24 of the nation's top designers, including Tiffany Brooks, Paloma Contreras, and Sarah Bartholomew.
'We're incredibly excited that the Show House is now open to the public,' says James Druckman, president of the board of the Kips Bay Boys & Girls Club. 'The designers and architects of this year's Show House have worked around the clock to bring their dream rooms to life. We think they have encapsulated the essence of Palm Beach perfectly and we're looking forward to welcoming guests in.'
The show house is located in the West Palm Beach's Old Northwood Historic District, and runs from March 4 through April 3. Tickets are available for both in-person and virtual tours, and all proceeds from the sales benefit boys & girls clubs in New York City and Palm Beach County.
Curious to see what all the fuss is about? Take a scroll, below, for a sneak peek of some of the show house's most jaw-dropping bedroom, patio, and living room ideas.
The best of the Kips Bay Decorator Show House
Below, we've rounded up our favorite spaces from this year's Kips Bay Decorator Show House Palm Beach.
1. The 'Bloom Lounge' by Tiffany Brooks Interiors
The fanciful Bloom Lounge is designer Tiffany Brooks' take on a guest room, where a leather day bed is suspended from the ceiling. 'In lieu of having an auxiliary bedroom that lies vacant the majority of the year, I wanted to take you to a place of Eden,' she says.
2. The breakfast nook by Catherine M. Austin
Designer Catherine M. Austin took cues from her favorite travel spots, like Marrakech, Costa Rica, the Cote d'Azur and Palm Beach, to create the home's bright and whimsical breakfast area. The wallpaper is Voutsa's, Martinique Celebration print.
3. The terrace, by Amanda Reynal
'There is nothing more delightful than a lush outdoor room with the protection and comforts of the indoors,' says Amanda Reynal, who created this covered terrace off of a second-floor bedroom. The space was inspired by private verandas and loggias of Palm Beach's historic mansions, and overlooks the property's pool and grounds.
4. The patio, by Pearl Design Interiors
Pearl Design Interiors created this patio idea with four essential Palm Beach functions in mind: dining, cocktails, cigars, and conversations. The monochromatic look is a modern nod to Palm Beach Flair.
5. The sunroom, by Paloma Contreras Design
Paloma Contreras dubbed her sunroom 'Green Gardens', since her goal was to bring the outdoors in. The sofa is a nod to design icon Billy Baldwin, and the rattan furniture is a mix of new and vintage pieces from Soane Britain.
6. The bathroom, by Nikki Levy Interiors
This bold green bathroom idea by designer Nikki Levy is all about the mix. "The rich and vibrant colors are an exquisite compliment to the golden hues of the Currey and Co lighting and magnificent Kohler Plumbing hardware," she says.
7. The bar, by Jim Dove Designs
Designer Jim Dove covered the walls of his home bar area with DeGournay's "Deco Monkeys" in homage to New York's recently shuttered Monkey Bar. The cabinetry is from Dove's workrooms, while the bar is made from Cristallo Sunshine quartzite from Prima Stones.
8. The pool, by Janie Molster Designs
Janie Molster designed the home's pool area, which could be straight from a Slim Aarons photo, or as Molster decribes it, 'C.Z. Guest meets Lilly Pulitzer with a good dose of Miami's South Beach edge.'
9. The 'Rainy Day room' by Damour Drake
Designers Maryline Damour and Mel Jones Jr. set out to create a 'Toddler's Haven' with their rainy day room. The colors are meant to evoke the natural surroundings of Palm Beach, and much of the furniture in the space is custom-designed by Jones. The clouds suspended from the ceiling might be one of our new favorite kids' room ideas.
10. The main bedroom, by Ashley Gilbreath
Ashley Gilbraith took a muted approach to classic Palm Beach prep with the tented master bedroom. 'The overall effect is a timeless retreat based in the classics and accented with modern touches that plays with scale and texture to achieve a laid-back luxe feel,' she says.
11. The guest house living room, by Goddard Design Group
'I was inspired by the idea of a French salon and covered the walls in hand painted linen panels to add an unexpected layer of detail,' says Chris Goddard, principal of Goddard Design Group. 'The lacquered walls, in a vibrant Yves Klein Blue, add a modern touch to the room's layered interiors.'
Where is the Kips Bay Decorator Show House Palm Beach?
The Kips Bay Decorator Show House Palm Beach is at 3001 Spruce Avenue, West Palm Beach.
When is the Kips Bay Decorator Show House Palm Beach open
The Kips Bay Decorator Show House Palm Beach runs from March 5, 2022 - April 3, 2022 and is open Monday thru Sunday, 10am to 4pm.
Sign up to the Homes & Gardens newsletter
Decor Ideas. Project Inspiration. Expert Advice. Delivered to your inbox.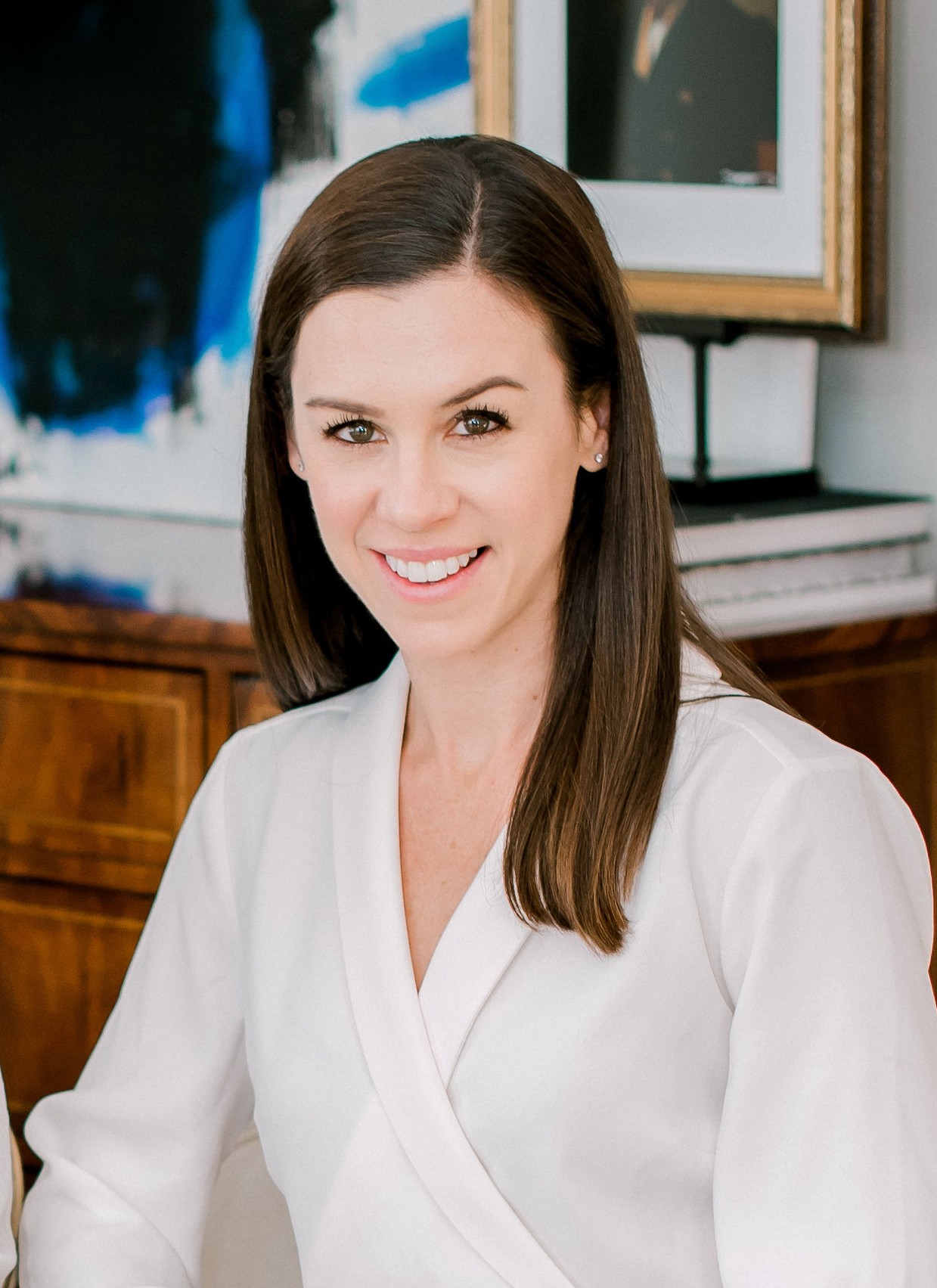 Executive Editor, Homes & Gardens
Kaitlin Madden Armon is a writer and editor covering all things home. Her work has appeared in Real Homes, Architectural Digest, Martha Stewart Living, Refinery29, Modern Luxury Interiors, Wayfair, The Design Network, and lots more. She graduated from Northeastern University with a degree in journalism and currently lives in Connecticut with her husband, three kids, and black lab.