What are the best types of space heater for warmth and cost efficiency?
Need to boost your home's warmth the most economical way possible? These are the best types of space heater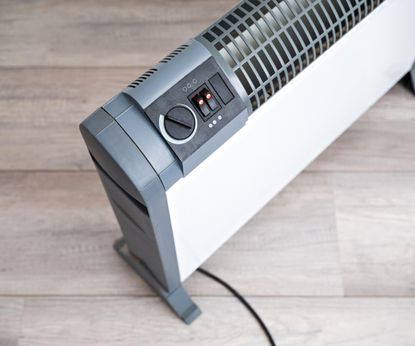 (Image credit: Alamy)
Wondering which are the best types of space heater to create additional warmth in your home? And how effectively they'll heat the room, and at what cost?
There are a range of different types of space heater available, and they heat a room in different ways, so it pays to look into the details about each type. They vary in efficiency, too, which has implications for how much it costs to run an electric heater, so it's not just initial purchase price that's crucial to selecting the best buy.
Our guide will examine the advantages and disadvantages to allow you to narrow down the best types of space heater for your home, and the particular room you want to use it in.
The best types of space heater for warmth and cost efficiency
There are a number of factors that will help determine which are the best types of space heater for your room including the heater's size (so it fits into the space neatly); how easy it is to move around (which can be important if it's to be used at different times in different rooms); and how much it might cost to buy.
Use our guide to make the right selection for your house or apartment.
Ceramic space heaters
A ceramic space heater is fuelled by electricity, and uses a ceramic heating element, which conducts heat well. The electricity warms the ceramic plate which radiates heat. Ceramic space heaters are available both with and without fans. The former type distributes heat around the room more quickly.
One of the major advantages of a ceramic space heater is that it will warm a room rapidly. Another plus point of these types of heater is that they're portable so easy to move to different rooms as needed, and they come in a range of shapes including neat tower versions that won't hog floor space, as well as compact designs.
Ceramic space heaters are great for spot heating – for example if a room has a cold corner – but a design with oscillation will provide wider coverage for the space. Features such as digital thermostats are useful, and a timer with auto shut-off could prove handy, too.
A ceramic space heater can be an efficient solution for a small room, but if you're looking to heat a larger room for long hours it may not be the best solution as the electricity needs to remain switched on.
'Don't forget that a fan will make a noise, so check you're happy that the sound level won't prove too disturbing for the activities that take place in the spaces where you're planning to use it,' says Lucy Searle, global editor in chief of Homes & Gardens. 'I don't use one of these in my home office if I'm taking calls or attending meetings virtually.'
Ceramic heaters are available from around $25 up to around $100 and more (around £30 to over £100).
Fan heaters
An electric fan heater blows air across a heating element so the heated air can warm a room. The biggest benefits of one of these designs include the fact that it's a cheap space heating option with prices starting from around $15 for versions suitable for an office desk, for example, up to around $100 and more (around £25 to 80).
As it's light, a fan heater is easily portable from room to room – or home to home if you're an apartment renter.
As with a ceramic space heater, heat is instant but, like ceramic heaters, they need to stay switched on all the time you need heat, which will add to electric bills. They won't heat a large room either and are better for small enclosed spaces. Be aware, too, that careful positioning is needed otherwise objects in the room can block the heat.
Look for a design with a choice of heat settings for better versatility.
Infrared space heaters
Although it uses electricity, an infrared heater works in a different way to a ceramic or a fan heater. Infrared space heaters transfer heat through electromagnetic radiation to a body with a lower temperature – that's you and the objects in the room rather than the air. Thus, unlike with a fan heater, you won't have to worry about the items in the room blocking the heat.
Another benefit of this type of heater is that even after it's turned off the heat will linger. They're also a sound choice for larger rooms and basements.
'Infrared heaters could be a good solution if your home is not perfectly insulated, as they don't work by warming the surrounding air, but produce heat that travels in a wave,' explains Stephen Hankinson, managing director at Electric Radiators Direct
'Through this, they heat surfaces directly, reducing the chance of warmth being lost to drafts. They are generally of a lower wattage compared to radiators, which means they use less electricity, but may need to run for longer if your home is very spacious or poorly insulated.'
Bear in mind that you will pay more for an infrared space heater than ceramic and fan designs. Expect to pay from around $70 for one of these, up to over $200 (between £200 and £500).
Oil-filled space heaters
An oil-filled design could prove one of the best types of space heater to select for medium to large room. Another advantage of one of these is that, unlike a space heater with a fan, it's not going to disturb you, so it could be used in a bedroom, for example.
In design, one of these looks like the original radiators in some homes, but bear in mind that they aren't compact and can be weighty. Look for a design with castors to make moving the unit around an easier task.
Although it's oil-filled, the radiator is fuelled by electricity: the oil inside the heater is heated via elements and the heater radiates heat from its surface. Because of its design, even after the heater is switched off, it will continue to provide heat for a while. This can mean lower running costs as you don't need to keep the electricity on constantly for heat.
On the other hand, one of these will be a bigger investment buy with prices typically starting from around $60 for smaller models and going up to $1,000 and more (£45 to over £250).
'Note that these aren't an ideal choice for home with young kids as the surface gets hot and takes time to cool down,' cautions Lucy Searle, global editor in chief of Homes & Gardens. 'Wait until they're older to invest if you don't want to have to supervise when the heater is on.'
Oil-filled space heaters also take time to heat up; they're not instant space heaters unlike some others we've featured.
Panel space heaters
Panel space heaters can be a sleek way to heat a room using electricity, and one of these won't take up much space on the floor, or can be wall mounted. There's not currently a wide choice of these available, but if you opt for one, expect to pay around $120 or over (around £100 and more).
Which type of space heater is best, infrared or ceramic?
Whether an infrared or ceramic space heater is best depends on your requirements in terms of the noise of the heater, whether it creates a hot surface, and how much it costs to buy.
The two heat a space in different ways. Ceramic heaters heat the air in the room. Infrared heaters provide radiant heat from their hot surface and heat objects directly, including the occupants of a room.
If you need quiet, an infrared heater will be better than a ceramic heater that works with a fan. It's also a better choice for a poorly insulated room. These heaters are also very energy efficient and you can end up spending less on electricity.
On the other hand, a ceramic heater can be less expensive to buy in the first place, and they're also easy to move around the home as needed. They provide instant heat, too.
What is the safest style of space heater?
Electric space heaters avoid the problems associated with combustion small space heaters. However, there are still considerations to be aware of for maximum home safety, including both burn and fire hazards.
'Electric heaters should be plugged directly into the wall outlet,' caution the experts from Energy Saver, the US Department of Energy's (DOE) consumer resource on saving energy and using renewable energy technologies at home. 'If an extension cord is necessary, use the shortest possible heavy-duty cord of 14-gauge wire or larger. Always check and follow any manufacturer's instructions pertaining to the use of extension cords.'
They also advise, 'Buy a unit with a tip-over safety switch, which automatically shuts off the heater if the unit is tipped over.'
Sign up to the Homes & Gardens newsletter
Decor Ideas. Project Inspiration. Expert Advice. Delivered to your inbox.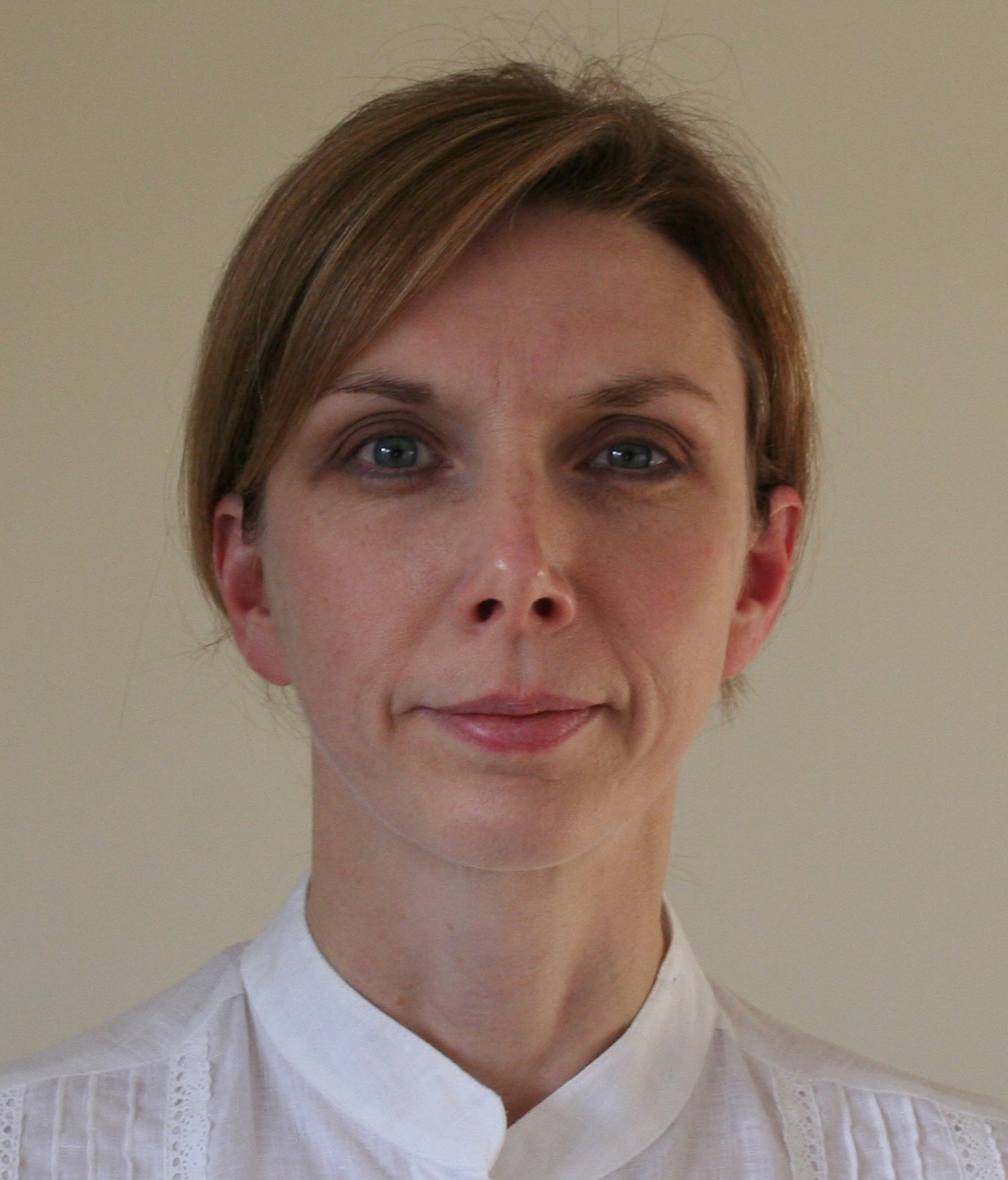 Sarah is a freelance journalist and editor. Previously executive editor of Ideal Home, she's specialized in interiors, property and gardens for over 20 years, and covers interior design, house design, gardens, and cleaning and organizing a home for H&G. She's written for websites, including Houzz, Channel 4's flagship website, 4Homes, and Future's T3; national newspapers, including The Guardian; and magazines including Future's Country Homes & Interiors, Homebuilding & Renovating, Period Living, and Style at Home, as well as House Beautiful, Good Homes, Grand Designs, Homes & Antiques, LandLove and The English Home among others. It's no big surprise that she likes to put what she writes about into practice, and is a serial house renovator.