Designer Profile: Rayman Boozer
The Apartment 48 founder and interior designer talks to us about his career and the importance of collaboration in interior design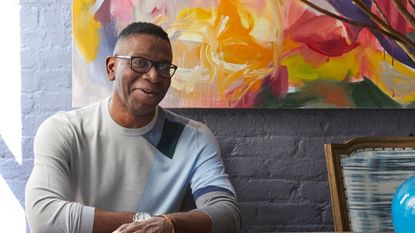 (Image credit: Kelly Marshall)
Rayman Boozer, principal designer at Apartment 48, has always had an eye for design. As a child, he would spend his free time rearranging his room, experimenting with different color combinations, and incorporating unique pieces to create a space that felt uniquely his own. As he grew older, Rayman's love for design intensified, and he decided to pursue it as a career.
With a bachelor's degree from Indiana University, Rayman Boozer moved to New York and opened a home furnishings store in Chelsea called Apartment 48, one of the first lived-in, shoppable experiences. Here, he honed his skills, learning to combine bold colors, unexpected patterns, and luxurious materials to create sophisticated and inviting spaces. At Apartment 48, Rayman has become known for his signature style, combining eclectic pieces with modern furnishings to create ornate and approachable spaces.
His designs often feature playful patterns, bright color combinations, and unique pieces from all over the world.
Here, we talk to Rayman about his career, past, present and future, and discover his interior design passions and inspirations.
'As a designer, I often get asked about my process, and to be honest, it's not always easy to explain. A lot of designers, like myself, find it challenging to articulate the creative journey that led to a final design. But I do believe that to truly understand design, you have to understand where inspiration comes from. And inspiration can come from anywhere.
'Take, for instance, a bedroom I designed in Sag Harbor (below). The space was inspired by a BBC show called The Durrells in Corfu. Now, it's not typical for me to binge-watch such a show, but during the COVID-19 pandemic, I found myself immersing in their world and re-watching each season over and over again. As I watched, I began to notice the production design of the series, which revealed a humility that was truly aspirational.
'The interiors were so romantic and charming, and I was inspired to bring that aesthetic into the bedroom I was designing. I pulled references and touchstones from the show like birds, botanicals, the seaside, rustic painted walls, mismatched furniture, stripes, and wicker. I limited my color palette to red, blue, green, white, and soft pastels, to contrast the period vibe with modern abstract art. And the result was a very pretty room that embodied the spirit of the show.'
'But this is just one example of how inspiration can strike, and how it can inform a design. Inspiration can come from a myriad of sources, like nature, travel, art, literature, and even everyday objects. It's all about having an open mind and being receptive to the world around you.
'Yet, despite the importance of inspiration in design, not all designers are willing to share their process. Some prefer to keep their methods under wraps, perhaps out of fear of being copied or imitated. And while I understand the desire to protect one's creative process, I also believe that sharing your inspiration can be a valuable learning experience for others.'
'When designers share their process, they are not only giving insight into their creative journey but also providing a source of inspiration for others. They are showing that inspiration can come from anywhere, and that there is no one-size-fits-all approach to design. It's an opportunity to celebrate diversity and encourage creativity.
'Moreover, sharing your process can also foster a sense of community within the design industry. It's a chance to connect with fellow designers, share ideas, and collaborate on projects. As someone who has experienced the benefits of collaboration firsthand, I can attest to the fact that it can lead to some truly amazing results.
'So, to all my fellow designers out there, I urge you to share your process. Don't be afraid to open up and let others in on your creative journey. Not only will it help others learn and grow, but it may also lead to some unexpected opportunities for collaboration and connection.
'Design is all about inspiration. And while it can be difficult to articulate the creative journey that led to a final design, it's important to understand where that inspiration came from. By sharing our process, we can inspire others, foster creativity and collaboration, and ultimately make the design industry a more connected and diverse community.'
The Black Artists + Designers Guild
In addition to his work at Apartment 48, Rayman is deeply committed to promoting diversity and inclusion in the design industry.
He is a founding member of the Black Artists + Designers Guild, an organization dedicated to supporting Black creatives and promoting diversity in design.
Today, Rayman is a celebrated figure in the design world, featured in numerous publications, including Homes & Gardens, House Beautiful, Vogue, Elle Décor, and Architectural Digest. He has received numerous awards and accolades for his work, including being named on the Homes & Gardens Icon list, AD100 and the Elle Décor A-List.
Despite his success, Rayman remains committed to his craft, always seeking new sources of inspiration and pushing the boundaries of what is possible in interior design.
'I always have a narrative for my interiors, and I use that story to create layered, effortless, enveloping spaces,' he concludes.
Sign up to the Homes & Gardens newsletter
Decor Ideas. Project Inspiration. Expert Advice. Delivered to your inbox.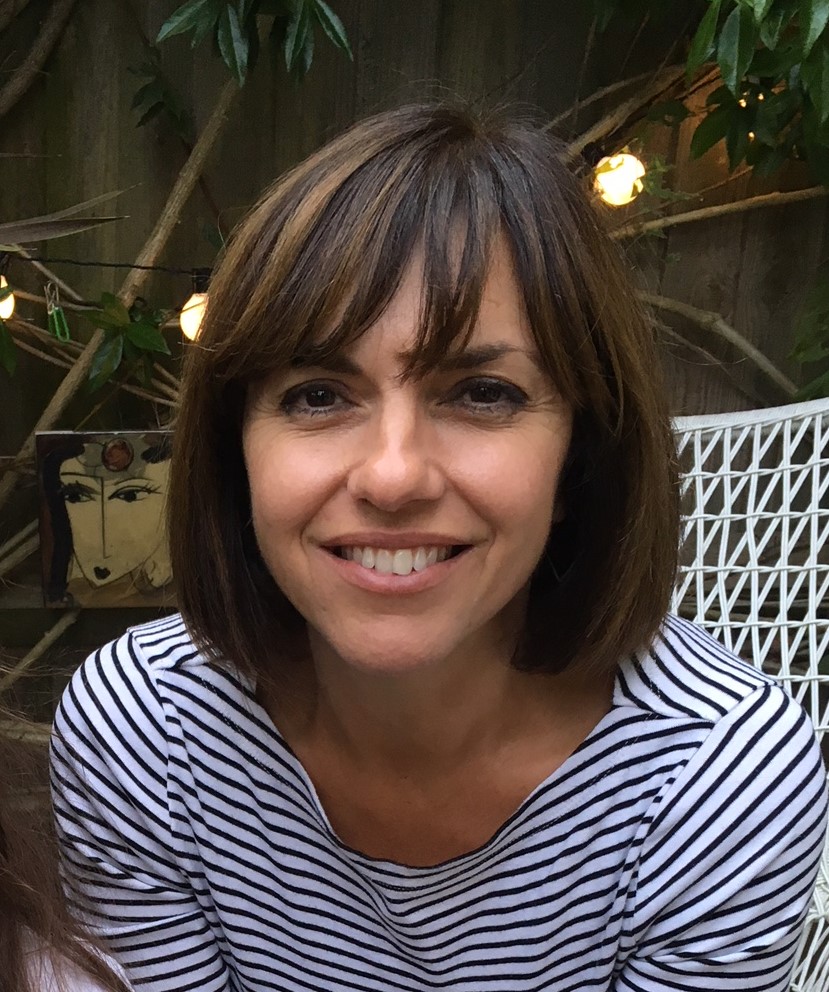 Lucy Searle has written about interiors, property and gardens since 1990, working her way around the interiors departments of women's magazines before switching to interiors-only titles in the mid-nineties. She was Associate Editor on Ideal Home, and Launch Editor of 4Homes magazine, before moving into digital in 2007, launching Channel 4's flagship website, Channel4.com/4homes. In 2018, Lucy took on the role of Global Editor in Chief for Realhomes.com, taking the site from a small magazine add-on to a global success. She was asked to repeat that success at Homes & Gardens, where she has also taken on the editorship of the magazine.