Dreo Macro Pro Air Purifier review: clean air at a fast rate with the push of a button
We tested the Dreo Macro Pro True HEPA Air Purifier to see if it could deliver on the promise of clean air at a fast rate with the push of a button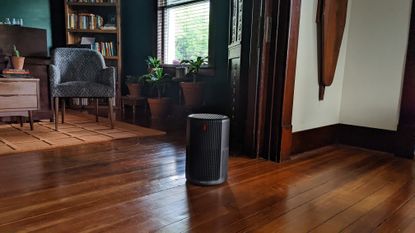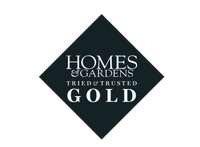 (Image credit: Alex Temblador)
With a 360-degree intake system, the Dreo Macro Pro True HEPA Air Purifier can clean the air of an average-sized room in five minutes. That's faster than most! Multiple fan settings and timers provide so many options to clean the air of germs, pollen, pet dander, and pollutants. Simply, pay attention to the air quality color lights to know when the room is fresh and clean, and then move on to cleaning the next one.
Reasons to buy
+

Color-coded air monitoring system

+

HEPA filter change reminder

+

2-, 4-, and 8-hour timer settings

+

Turbo and Sleep modes

+

Child lock capabilities

+

Purifies a 120 sq. ft. room in 5 minutes

+

Removes pet dander, pollen, and VOCs

+

99.99% removal rate of H1N1, E. Coli, Salmonella, S. aureus, and Candida albicans
Reasons to avoid
-

Handles would be helpful
You can trust Homes & Gardens. Our expert reviewers spend hours testing and comparing the latest products, helping you choose the best for you. Find out more about how we test.
We should be able to breathe easily – figuratively and literally – in our own homes. But how can we do that when there are seemingly invisible things in the air that aren't beneficial to our health? The answer: air purifiers. These machines can clean our spaces of dust, pollen, pet hair, and even VOCs and viruses.
An air purifier has been on my 'to-buy list' for the last few years. I don't have pets, but I do live in a 102-year-old home, and it's dusty! The dust and the excessive amount of pollen in the spring and fall mean I usually need to vacuum twice a week. Although I can't confirm this, I'm pretty confident that my house is probably packed full of VOCs and other harmful pollutants. There weren't many regulations surrounding these toxins when the home was built.
All of these aspects made me think an air purifier would be a good idea – and since testing the Dreo Macro Pro True HEPA Air Purifier, that seems to be true. Read on to see what I discovered about the Dreo and the peace of mind it brought to me in my own home.
Dreo Macro Pro: Key specs
Size: 9.84 x 9.84 x 15.2 inches
Air intake: 360 degrees
Filtration capability: 0.3 μm
Noise: 20-54dB
Filtering efficiency: 99.97%
Air change per hour (based on a 283 sq foot room): 4.8 air changes per hour
CFM (airflow of cubic feet per minute): 176 ft3/min
CADR: 300 m3/hour
Dreo Macro Pro: Set-up
It takes minutes to set up the Dreo Macro Pro True HEPA Air Purifier. Once I took the air purifier out of the box, I unscrewed the bottom half and pulled out the filter. I removed the plastic covering the filter, before putting the filter back into the air purifier and screwing the bottom on. After that, I plugged in the air purifier and pressed the power button on.
Dreo Macro Pro: Performance
Turning the air purifier on is as simple as pressing the power button. From there, I chose between the three different airflow settings. They're all part of a single button that's located above the power button. Push it once for the lowest air setting, twice for a mid-range air flow, and three times for a high airflow setting. The settings appeared accurate, and the noise wasn't bothersome on any of the three modes.
There's also a Turbo button, which is the highest air power setting. I used this when I wanted to clean the air in a room more quickly than normal. The Turbo mode is noisy, though according to my research, not louder than the maximum setting of other air purifiers. If you want the air purifier to work softly in the background, you should use one of the main airflow settings.
Upon choosing an air flow setting, a light on the front of the purifier lit up. It cycled through four different colors eventually settling on one. Blue indicates that the room has been purified. Green means the air is "good," orange indicates "moderate," and red means the air is "poor."
For the most part, the rooms in my home started at green or orange and changed to blue within five to ten minutes. On average, the air was purified in about five to seven minutes. If you want to know more, check out the Dreo graph below that shows how quickly the air purifier can clean differently-sized rooms.
When set on Auto Mode, the air purifier adjusted the fan speed – higher or lower – based on what was needed to purify the air in that room. This is a very helpful feature if you ask me. If you want to set the air purifier on a timer, you can. I tested the two, four, and eight-hour timers and they worked wonderfully. I like the idea of being able to set the timer before heading out for a full day on the town and returning home to a purified house.
There are a few more buttons on the Dreo Macro Pro that I tested out, including the Sleep mode. The only way that I knew the Sleep mode was on after I pushed the button was because the air quality lights changed colors. On Sleep mode, you really can't hear the machine. The frogs and crickets in the backyard were far noisier than the air purifier on Sleep mode.
I don't need a child lock because I don't have children, but I can attest that the child lock does work. Unfortunately, I wasn't able to see if the filter notification button works or not. I'd have to test the air purifier for at least six to eight months for the 'change filter' notification to go off.
According to the instructions, when the filter needs to be changed, the change filter button will flash continuously. When you're ready to replace it, you turn off the air purifier, unscrew the bottom, and change out the filter. Then you'll have to reset the change filter button by holding it down for five seconds.
All in all, I had a positive experience testing this air purifier and never once had any issue.
Dreo Macro Pro: Purifying capabilities
I think the biggest concern for me as a consumer is knowing whether or not a product is doing what it says it can do. This can get a little tricky with an air purifier. I'm not a scientist (and most of you aren't either) so I can't test to see if the Dreo Macro Pro is actually purifying my air or not. That said, I think it's important to share with you the air-purifying capabilities of the Dreo Macro Pro according to the company.
The Dreo Macro Pro has a three-stage filtration system that is 99.7% efficient. More importantly, it can filter airborne particles that are small as .3 microns. That number doesn't make sense until you know that human hair is 75 microns in diameter. E. Coli is 1.5 microns and salmonella is 1.1 microns. Pollen is 30 microns and pet dander is 7.5 microns. Volatile Organic Compounds (VOCs) are among the smallest particles at .6 microns. This means that the Dreo purifier has the capability to filter out all of these particles and even those that are tinier!
Dreo advertises that it has a 99.99% removal rate of H1N1, E. Coli, Salmonella, S. aureus, and Candida albicans. But what about COVID-19? Although droplets containing the COVID-19 virus are bigger than .3 microns, the company does not claim to be able to filter out this virus.
Now we might not be able to test the air purifier ourselves, but Dreo has been tested by third parties you can trust. They've received certificates and/or have been reviewed by the likes of the California Air Resources Board, Association of Home Appliance Manufacturers, ETL, and ECARF.
Dreo Macro Pro: Design
This air purifier is a sleek, black cylinder that's a little over a foot tall. Although my house colors are more earthy in tone, it's not as if the Dreo is gaudy or looks out of place. It remains a stylish piece that fades into the background most of the time – which is ideally what you want in an air purifier.
With a 9-inch diameter and at 7 lbs., the Dreo is neither that large nor that heavy. You can easily move it from room to room – although it would be a lot easier to do with handles (which it lacks). Store it away in a closet, cabinet without shelves, corner, or under the bed when not in use.
Dreo Macro Pro: Sustainability & Longevity
The Dreo Macro Pro True HEPA Air Purifier is an Energy Star Appliance, so if it runs for a full week non-stop, it'd only cost 30 cents in energy bills. That's $15 per year. Filters need to be replaced every six to eight months. Dreo sells filters for $30, which means you'll spend $45-$75 each year on energy and filter costs. That's not too shabby for an air filter.
To maintain the filter and the quality of the machine, you'll need to do maintenance every few weeks. This involves cleaning the outside and inside of the air purifier with a cleaning cloth. Using a dust vacuum to clean the AQ sensor and the inside of the air purifier – with the filter removed – is advised. The filter can last longer if you use a soft brush to clean the outside of the filter every two to four weeks.
Dreo Macro Pro: How does it compare?
Compared to brands like Levoit and Medify, Dreo exceeds in the areas that matter most.
The Levoit P350 and the Medify MA-18 are comparable to the Dreo Macro Pro in that all three have H13 True HEPA filters and 360-degree intake capabilities. Also – there really isn't much difference in the features they offer like Sleep mode, timers, filter notifications, and airspeed.
Here is where they differ: the Dreo Macro Pro purifies a larger amount of air at a faster rate than the Levoit and the Medify. You can tell this by the CFM and CADR rating (which is measured as CMH). The higher the CFM and CADR rating, the more air the machine purifies at a faster rate. Here is a little comparison below:
· Dreo Macro Pro: 176 CFM, 300 CMH
· Levoit: 141 CFM, 240 CMH
· Medify, 88 CFM, 150 CMH
Again – the larger the number, the better and quicker the machine purifies. So, in this case, the Dreo Macro Pro wins. Not only this, but the Dreo Macro Pro can purify a larger room at a faster pace than the other two air purifies. The best part is that you know when a room has clean air based on Dreo's color-coded air quality monitor. Neither Levoit nor Medify can tell you when the air is clean.
The replacement filter for the Medify air purifier needs to be replaced every 4 months and costs $50 which is more expensive and less efficient than the Dreo filter. The Levoit filter is only $22 and lasts six months.
The Dreo Purifier is the costliest of the three purifiers. However, it's only $10 more than the Levoit (the Dreo will occasionally go on sale on sites like Amazon). When you break it down, you'll end up spending more yearly on the up-keep of the Medify MA-18 than you would with a Dreo. The Levoit P350 may be slightly cheaper, but it doesn't clean the air as quickly as the Dreo, and it lacks the color-coded air quality notification system.
Dreo Macro Pro: Our verdict
If you're going to buy an air purifier, I highly recommend going with the Dreo Macro Pro True HEPA Air Purifier. With a 360-degree intake, this air purifier cleans your home quickly and efficiently of pollen, dust, pet hair, VOCs, and some airborne pathogens. It can even tell you when the air is clean and pure thanks to air quality color lights. You don't find that in most air purifiers! The design is sleek, and the noise is minimal (unless you use the Turbo mode for a super quick cleaning), especially when the Sleep Mode is on. This energy-efficient appliance only needs the filter replaced once or twice a year -- which means you're not spending a lot of money to maintain clean air in your home.
So again – is the Dreo Macro Pro True HEPA Air Purifier a good buy? Absolutely. Let it improve your quality of life, like it did mine.
About this review, and the reviewer
Alex Temblador is a Dallas-based award-winning author and freelance writer that has covered home, design, architecture, and art in publications like Real Homes, Gardeningetc, Home & Gardens, Dwell, Architectural Digest, Artsy, Neighborhoods.com, Culture Trip, among many others. She recently bought her first home, a green Sears & Roebuck house that's over 100 years old, sits on half an acre of land and features a stunning wraparound porch, original hardwood floors, pocket doors, and a butler pantry. Alex loves to test products for Gardeningetc, Real Homes, and Homes & Gardens buying guides and reviews which has helped to expand the richness of her first-time homeowner life. The Mixed Latinx writer can usually be found working or relaxing in her outdoor spaces.
As with all our reviews, the Dreo Macro Pro True HEPA Air Purifier was tested first-hand in various rooms in Alex's home, using it just as you would so you know exactly what you are buying. This was her first time testing an air purifier. The products are given to us free of charge and we test them for as long as possible before sending them back to the brand unless we are able to keep them. This means that we can continue to use the product which gives us the opportunity to return to our reviews for updating, so you can keep up-to-date with how it's fared over a period of time.
Sign up to the Homes & Gardens newsletter
Decor Ideas. Project Inspiration. Expert Advice. Delivered to your inbox.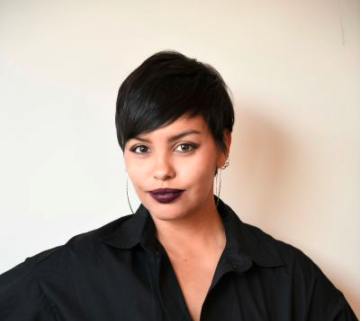 Alex Temblador is a Mixed Latinx award-winning author and freelance writer based in Dallas, Texas. Her work in the home space has appeared in outlets like Real Homes, Dwell, Architectural Digest, Culture Trip, and Neighborhoods.com, among many others. She writes on a wide variety of topics for H&G, and has tested everything from vacuum cleaners to fitness equipment and pizza ovens in the name of product research.