What is the delicate setting on a tumble dryer – and when to use it?
The delicate setting on a tumble dryer is necessary for a variety of items. Get the lowdown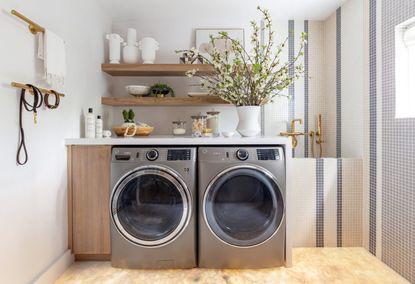 (Image credit: Nick Sargent / HW Interiors )
The delicate setting on a tumble dryer is a useful one, but perhaps you're wondering exactly why it's there.
You might even be thinking that it isn't a setting you want to make use of because it won't get your items dry, or it will take too long.
But the delicate setting is one we at H&G reckon you'll find extremely practical, and these expert laundry room ideas will get you in the know.
The delicate setting on a tumble dryer
The laundry symbols on the tag of an item that's being laundered will sometimes indicate that while it can be tumble dried, a delicate setting should be used. This setting is also known as 'gentle'.
What does the delicate setting look like on a label?
To show that an item should be tumble dried on the delicate setting, the label on the item will show the tumble dry symbol – a square with a circle inside – with two horizontal lines below. It is the lines that indicate the required delicate (or gentle) cycle.
What heat should be used with the delicate setting?
Being aware of tumble dryer temperature is also important when caring for clothes and linens.
An item that requires the delicate setting might require tumble drying with no heat (the square with a black circle within), tumble drying on low heat (the circle has a single black dot within it), or tumble drying on medium heat (the circle has two black dots at its center).
Always follow the heat instructions as well as those for the delicate cycle.
How is a delicate cycle different from others?
As a rule, in order to dry laundry a tumble dryer has a rotating drum through which hot air is circulated. Selecting a program for delicates involves fewer revolutions of the drum as well as a lower temperature.
Drying times are likely to be extended and the maximum load smaller than for non-delicates. Always check the tumble dryer manufacturer's instructions for guidance on the maximum load weight.
Which laundry items need the delicate setting?
The tag on an item will show whether the delicate setting should be used, but generally – as you'd guess – it's for delicate fabrics.
'Use the delicate setting on your tumble dryer on delicate fabrics such as silk, wool, lace, chiffon, etc,' says dry cleaning professional Dean Davies of Fantastic Services.
It's used for fabrics that are loosely woven and items that have sequins, beading, or iron-on decals.
Perhaps surprisingly, it should also be used for some sports clothing. 'It's vital that you use this tumble dryer option for high-performance clothing like gym wear,' says Dean. Using the delicate setting will help ensure these items last, preventing stretching and fraying as well as fading.
Always check the label on a particular item, however, as even the delicate setting may not suit some items.
Expert tips on using the delicate setting on a dryer
To keep your delicate items in best condition and to make them last, use this advice from cleaning pro Elizabeth Davis of Hudstone.
Read the care labels on your clothing before selecting a drying cycle. This will give you the best information on how to care for your clothes and help you avoid damage.
If you are unsure about what setting to use, err on the side of caution and select a lower temperature.
Remove your clothes from the dryer as soon as the cycle is complete. This will help to prevent wrinkles and static cling.
Hang delicate items or lay them flat to dry if possible.
Which setting is tumble dry low?
Tumble dry low is the low heat setting on a tumble dryer. It's usually around 125ºF (52ºC), according to Maytag. In terms of the laundry symbol on the tag, that's the one with just one dot in the circle.
Will the delicate setting on a dryer shrink clothes?
The delicate setting on the dryer should not shrink clothes, so long as you are washing each item in accordance with the guidance on its tag. 'Remember that you need to pay attention to both the heat at which you dry, indicated by the presence of one or two black dots within the circle or the solid black circle that means no heat, as well as the two horizontal lines below the square when selecting a drying program,' says Lucy Searle, global editor in chief of Homes & Gardens.
Sign up to the Homes & Gardens newsletter
Decor Ideas. Project Inspiration. Expert Advice. Delivered to your inbox.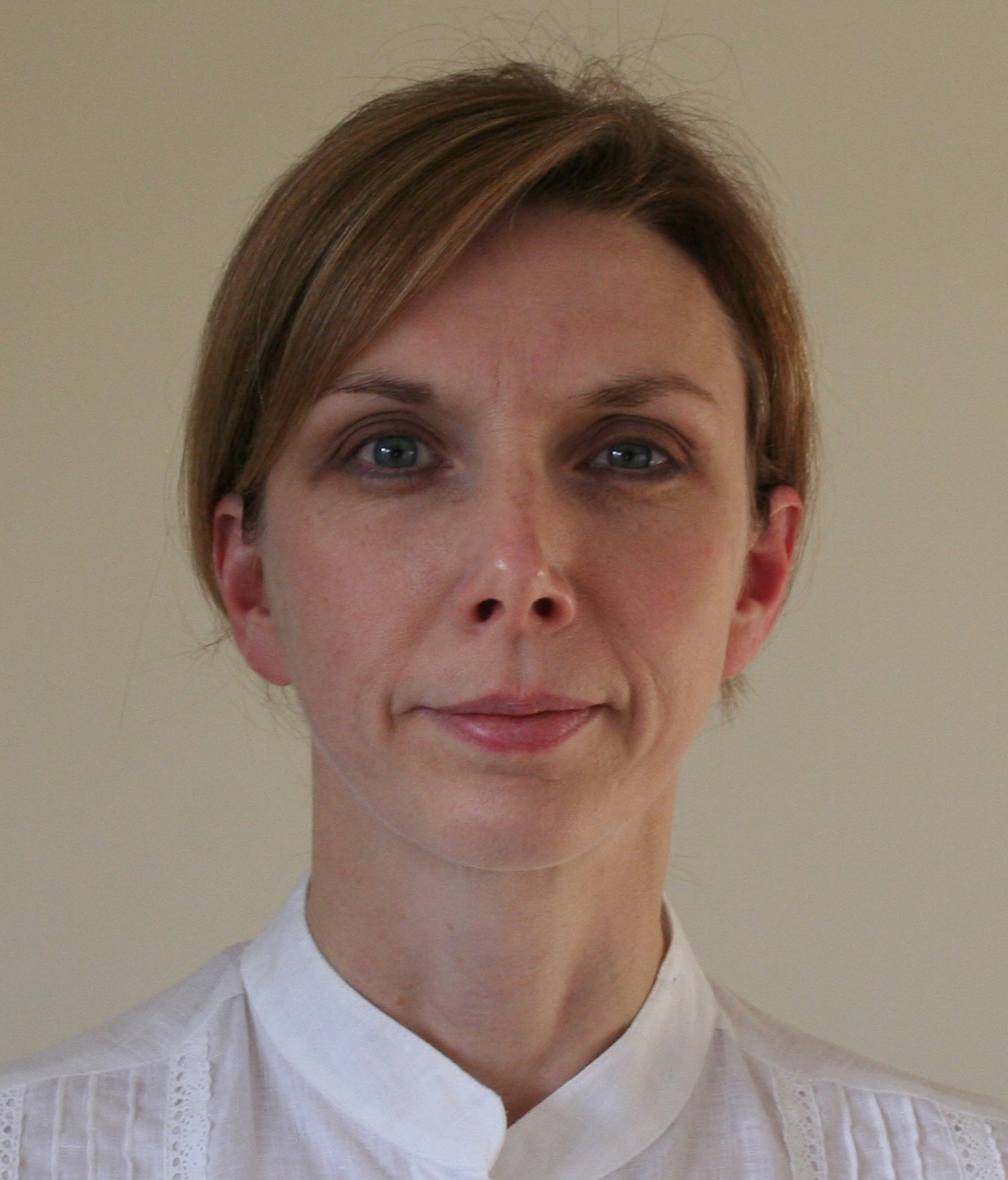 Sarah is a freelance journalist and editor. Previously executive editor of Ideal Home, she's specialized in interiors, property and gardens for over 20 years, and covers interior design, house design, gardens, and cleaning and organizing a home for H&G. She's written for websites, including Houzz, Channel 4's flagship website, 4Homes, and Future's T3; national newspapers, including The Guardian; and magazines including Future's Country Homes & Interiors, Homebuilding & Renovating, Period Living, and Style at Home, as well as House Beautiful, Good Homes, Grand Designs, Homes & Antiques, LandLove and The English Home among others. It's no big surprise that she likes to put what she writes about into practice, and is a serial house renovator.