How to make dried flower gift tags – for a unique, floral touch
Enhance your gifts with the beauty of nature and learn how to make dried flower gift tags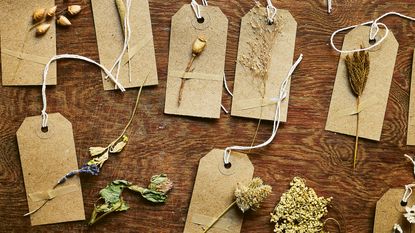 (Image credit: Future)
Sign up to the Homes & Gardens newsletter
Decor Ideas. Project Inspiration. Expert Advice. Delivered to your inbox.
Thank you for signing up to Homes & Gardens. You will receive a verification email shortly.
There was a problem. Please refresh the page and try again.
Learn how to make dried flower gift tags so you can add charming, natural decorations to your gifts all year round.
A gift tag is the final finishing touch that is added to a wrapped gift and is a chance to write a personal message to your friends and family on a special occasion. Gift tags can also be used to enhance your gift-wrapping ideas with stylish decoration, color and visual interest; with a homemade gift tag making your wrapped creation feel even more special and meaningful.
Once you know how to make dried flower gift tags, you can apply this process to make all manner of different crafts and decorations, from homemade cards to artistic framed displays. Below, Angela Maynard, author of The Art of Gifting Naturally, shares with us everything you need to know when learning how to make dried flower gift tags.
You will need
For 20 gift tags:
How to make
Step 1.
To dry the petals only, gently remove them from the flower head and place them on a tray lined with a kitchen roll.
If you're drying whole stems, you'll need to bunch them together with elastic bands in a bundle of 10-20. Flowers with larger heads, such as yarrow, for example, will benefit from being arranged at varying heights so that the heads are not damaged during the drying process. Lavender, by contrast, with its slim, straight flower heads, does not need to be staggered in this way.
Keep your petals and bunches out of direct sunlight Sand, preferably, in a ventilated cupboard with good air circulation. Whole stems with flowers will take two to three weeks to dry out. Petals and flower heads cut from their stems will dry more quickly, as there is less water to evaporate.
Step 2.
Stick your dried flowers to your gift tags using glue or a strip of paper tape.
Step 3.
Loop a piece of string through the gift tag holes and tie or stick the string to your gift.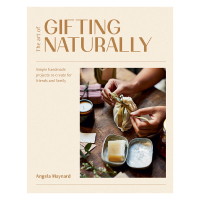 The Art of Gifting Naturally by Angela Maynard | Simple, Handmade Projects to Create for Friends and Family
'I'd always loved making gifts as a child and always paid particular attention to wrapping them beautifully, even having wrapping competitions with my sister at Xmas! With my childhood self in mind, I decided to spend some time playing with natural, recycled, and sustainable materials, devising a collection of practical projects that would be easy to make at home. My book ' The Art of Gifting Naturally' is the result of these ideas and experimentations.'
What can you make with dried flowers?
From small, pressed dried flowers, like the ones used to make the gift tags in this guide, to large bunches of dried flowers, they are great for both decoration and crafting in the home.
A bunch of dried flowers can look beautiful displayed in a vase, or hanging from a hook on the wall. Dried flowers can also be presented in frames, a great idea for preserving wedding or sentimental flowers; as well as being used for crafting projects such as decorating homemade cards, and bookmarks, or adding to a collage or other artwork.
Sign up to the Homes & Gardens newsletter
Decor Ideas. Project Inspiration. Expert Advice. Delivered to your inbox.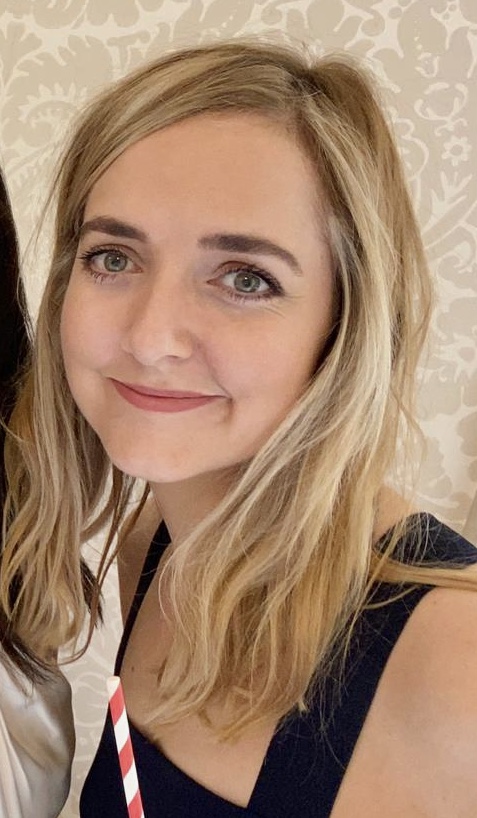 Jo Bailey has been Deputy Editor of Homes & Gardens since late 2021, overseeing all features for the print edition. Previously, she worked as the News & Shopping Editor across H&G and Livingetc - one of Future Plc's sister brands - this is where she learnt to discover the best news stories, latest trends and honed her understanding of Homes and Gardens' over 100-year-old brand.
Before joining Future Plc, she worked as an interior stylist for over ten years, specialising in commercial photo shoots for luxury clients such as; Design Centre Chelsea Harbour, The Romo Group, Christopher Farr Cloth and Heal's. She has worked closely with Homes & Gardens and Livingetc for over a decade, having styled and produced editorial shoots and events for both titles over the years.