How to declutter sentimental items when it feels hard to let go
From separating the item from the memory to flexing your decluttering muscles, experts share their secrets on how to clear out those items that are particularly hard to part with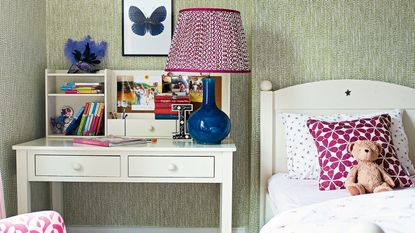 (Image credit: Future PLC)
There's no doubt about it, sentimental items are the hardest to declutter. When we do let go of heirlooms we never really liked and children's 'artwork,' it feels liberating – and it frees up valuable space for things you actually use.
KonMari consultant Marie-Helene Riverain's number-one decluttering tip is to set sentimental items to one side without giving them much thought when you're in the middle of decluttering a room.
Otherwise, that old teddy bear will stop you in your tracks, slowing down your progress on other less emotionally tricky items.
How to declutter sentimental items
So, whenever you're ready, here's how to declutter sentimental items.
'Remember, your house is your home and not a museum,' says Lauren Saltman. 'Be sure to surround yourself with items that make you feel good about yourself and let go of items that bring back sad or unwanted memories.'
For professional organizer Lauren Saltman of Living. Simplified., decluttering, and organizing are how she lives her daily life, whether she is organizing her home, a friend's office, or a client's garage, her resourceful approach yields happy clients who learn to incorporate techniques for a happier and more simplified lifestyle.
1. Warm up with the cutlery drawer
Marie Kondo recommends starting with the easiest, least sentimental items first. Clear out spare cutlery, expired cleaning products, old calendars, mugs, and glasses before going anywhere near sentimental items.
'We always want to jump straight into photos and sentimental items but it's the toughest place to start and we don't want anyone falling at the first hurdle,' agree Ingrid and Lesley from The Declutter Hub Podcast. By starting with objects that don't elicit an emotional response, we strengthen our decluttering muscles, compelling us to do more.
2. Gather everything together
This sounds overwhelming at first, but the next step is to gather all of your sentimental items together. Lauren Saltman says it's best if you get everything out at once, checking the back of the closets, the attic, and the basement. Ask a friend or family member to help you.
Follow the same Marie Kondo principle of starting with the easiest things, so: photos of people you no longer recognize, elementary school report cards from your adult children, or items you look at and wonder why you kept them in the first place.
3. Ask yourself these questions
Lauren Saltman says you should ask yourself the following questions as you hold the item in your hand:
Does this item conjure pleasant memories?
Do I have the space to display this item so I see it regularly and can enjoy it?
Would this item be appreciated more by someone else?
Another tip is to consider your response to every item. 'If when you look at a sentimental item, your response is neutral or negative, let it go,' advise Ingrid and Lesley from The Declutter Hub Podcast.
4. Let go of 'gift guilt'
'Are you holding onto gifts that you only keep so as not to offend the giver? Give yourself permission to let these go,' says Laura Saltman.
The same goes for family heirlooms, such as large pieces of furniture. If these are cluttering your home and don't work in your space, let them go. Decluttering experts Lesley and Ingrid recommend asking yourself, 'Whose memories are they?' when worried about decluttering regret.
'Often, we hold onto memories that mean nothing to us because we think we are respecting the person's memory,' they comment. 'If a parent has passed away and left you with their sentimental items, it's important they that hold a special memory for you too.' If not, let them go.
5. Take photos
Preserve the memory and make it easier to get rid of items that transport you back to a certain time or memory by taking photos of them. This makes it feel much less final and allows you to free up storage space for your future self, be it living room storage or space in the attic.
6. Separate the item from the memory
Disposing of items that hold memories of someone who has passed away might make you worry that you will also lose the memory, the love, or the happiness attached to this memory, says Marie-Helene Riverain.
The first step to overcome this is to become aware of this fear. 'Realize that getting rid of the object will never remove the moment you had with it,' she says. 'This will be forever stored in your heart. That is why gratitude plays a big role in your relationship with your belongings: to me, gratitude helps engrave the emotion right into your heart.'
7. Be methodical
Marcia Sloman of Under Control Organizing's top tip is to work through items that stir up a memory of just one thing, or person, at a time. 'Sort through all of those items that trigger their memory. Having everything related to that person will make it easier to decide whether to keep or eliminate specific pieces,' she explains.
'As this is an emotional experience, you may want to carve out "alone time" or enlist the support of another.'
8. Celebrate what you keep
After parting with several sentimental items, you'll be left with a few pieces to treasure. Can you display them as part of a gallery wall or on your living room shelving?
Ingrid and Lesley from The Declutter Hub podcast recommend displaying sentimental items in box frames, at Etsy. These can be hung on the wall and can contain tickets, children's artwork, travel tickets and souvenirs, and other small items. This is a lovely way to bring your sentimental into your everyday life and honor them while bringing character to your gallery wall.
If the idea of displaying a specific sentimental item in your home just doesn't feel right, this is a sign that you don't truly love it.
9. Give yourself some grace
Ultimately, if you're not ready to let it go, don't beat yourself up over it, just make sure items are kept in a safe place with no risk of exposure to humidity, mold, sun, and even rodents. A memory box might be a nice way to honor smaller sentimental items.
'If you are tempted to just store them away to get them out of your way fast, you might be hiding some deeper emotions you don't want to face,' Marie-Helene tells us. 'One day something will click, and you'll be ready to let it go with a smile. Letting go is a beautiful thing, and it doesn't mean you're going to forget about a person or a situation, but simply that you are at peace with it.'
FAQs
Is decluttering sentimental items good for you?
According to Marie-Helene Riverain, a KonMari consultant at Love & Order LA, decluttering sentimental items helps you move forward in life. 'Sentimental items are a representation of your past. Getting stuck in the past will prevent you to move forward in your life, with new projects, new friends etc.,' she comments. 'So it is very important to deal with sentimental clutter appropriately and in a timely manner. It is a good way to check in with yourself and see where you're at with your past. You want to be at peace.'
How do I let go of sentimental items of clothing?
We asked Marie-Helene for her closet decluttering tips, and she pointed out that if you have a dress or T-shirt that reminds you of a good time, you probably have a photo of yourself in it. So you can cherish the picture and let go of the old garment.
'If it still has life in it, let someone else have it by donating it. You can also creatively reuse it. Reuse the fabric in a project: make a pouch, a pillow, or even a cleaning rag! My mother made rags with the dress she had when she was pregnant with me, and they bring so much joy to this day!'
How do I get rid of children's mementos?
Decluttering toys and children's art can be really difficult, but the chances are when your kids have grown up, they won't want to hold onto these things either. So narrow things down and only keep only the best. Ask them and find out which items they really love, which ones they actually remember, and bring up good memories, if any.
Sign up to the Homes & Gardens newsletter
Decor Ideas. Project Inspiration. Expert Advice. Delivered to your inbox.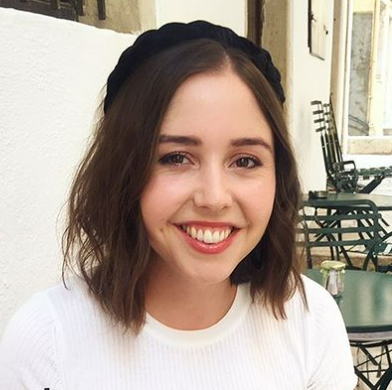 Millie Hurst is the Solved Section Editor at Homes & Gardens. She has six years of experience in digital journalism, having previously worked as Senior SEO Editor at News UK in London and New York. She then gained experience writing for women's magazines before joining Future PLC in January 2021. Millie has written for an array of homes brands including Livingetc and Real Homes and was formerly Senior Content Editor at Ideal Home before taking on the position of Section Editor with Homes & Gardens. She has written and edited countless features on home organization, decluttering and interior design and always hopes to inspire readers with new ways to enjoy their homes. She lives in Sheffield, South Yorkshire and loves to weave nature-inspired decor and nods to time spent in Italy into her own home.