How to get a stain out of a white shirt – our cleaning experts come to your rescue
These expert tricks, tips, and hacks will remove stains from a white shirt before it sets and the garment is ruined forever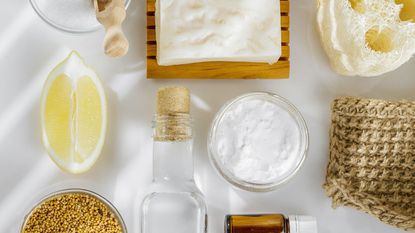 (Image credit: Alamy)
Sign up to the Homes & Gardens newsletter
Decor Ideas. Project Inspiration. Expert Advice. Delivered to your inbox.
Thank you for signing up to Homes & Gardens. You will receive a verification email shortly.
There was a problem. Please refresh the page and try again.
Wearing white while eating and drinking can feel downright dangerous – especially if you're consuming something saucy or bold.
The last thing you want is to splash or spill on yourself, but sometimes, getting a stain on a white shirt is inevitable.
Rather than consider it a lost cause, our favorite cleaning experts reveal their laundry secrets for getting stains out of a white shirt.
How to get a stain out of a white shirt
Best of all, some of their tricks aren't just for stains – they'll even work to make your white laundry whiter and brighter.
1. Treat it as quickly as possible
It's common knowledge that the last thing you want is for the stain to set. That's why, as Jill Koch of Jill Comes Clean explains, 'The first thing you want to do when you get a stain on a shirt is to treat it as quickly as possible. The longer it sits the harder it will be to remove.'
Because of this, Koch always comes prepared. 'I recommend keeping stain remover wipes in your bag in case it happens on the go and treating with your stain removal method of choice at home as soon as it happens.'
Walmart sells Tide Stain Remover Wipes, which are highly rated
But even if you don't any wipes at the ready, Marla Mock, President of Molly Maid, a Neighborly company, says water is a great first step – you just need to be conscious of the temperature.
'Choosing between hot and cold water can be the difference between stain removal and permanent stain setting, and is dependent on the characteristics of the stain,' says Mock. 'If you're unsure of the best temperature water to use, a good rule of thumb is to start with room temperature.'
This can be particularly important when removing wine stains, getting rid of chocolate stains, and removing coffee stains. Getting rid of turmeric stains needs careful treatment, too – a must to know if you are fond of curry.
Jill Koch is an expert in all things organizing and cleaning. She's a mom, wife, nurse, and former news reporter who never lost the sharing side of reporting, and thus her blog, Jill Comes Clean, was born.
As president of Molly Maid, Marla is responsible for the overall leadership and growth of the Neighborly-owned cleaning company throughout the US. With over 20 years of business experience, Marla is known as a dynamic executive with expertise in operations, process improvement, and franchise experience in the home service category.
2. Never rub, only blot
If you're out on the go, Koch says there are two important things to do immediately. 'Remove as much of the food or item causing the stain as you can first, and blot – don't rub – to get up as much as you can.'
Then, she recommends applying stain remover. OxiClean Laundry is most highly rated at Walmart.
3. Bleach isn't the best solution
While you can use bleach in laundry in some cases, when you're ready to launder your item, Koch assures us there are more options than simply bleaching the spot. In fact, almost all of these other approaches are better than bleach. In fact, simply cleaning with baking soda can be better.
'I have actually never used bleach for stains,' she says. 'Peroxide is a great alternative and has always worked well for me. You can also try a paste of baking soda and peroxide. Apply, let sit for 30 minutes, then wash as usual.'
Ensure you use peroxide for laundry, such as Harris' from Walmart, for best results.
Mock agrees, pointing out that bleach can actually make things worse. 'Effective yet harsh, bleach is usually a last-resort option for removing stains from whites,' she says. 'In some cases, such as with sweat stains, bleach can even worsen the problem.'
4. Toss it in the freezer
This hack sounds a little silly, but Mock swears there's a science to making your garment cold before attacking a stain.
'Some stains remove best when cold,' she says. 'Stick the garment in the freezer, put an ice cube on top of the stain, or spray it with a can of compressed air upside down.'
5. Try a dedicated stain remover
If you're still struggling, Mock says you could try a product that's specifically geared toward removing stains from clothing.
'Stain removers have special enzymes to help release stubborn stains,' she explains. 'These can be used on stains before laundering clothes normally.'
Koch agrees, adding, 'It will likely come down to the type of stain but some other options are Out White Brite, Miss Mouth's Messy Eater Stain Treater, and Mrs. Stewart's Liquid Bluing, at Amazon.'
6. Add a little lemon
If you're looking for a natural method, Kathy Cohoon of Two Maids says using lemon juice in laundry, along with water, will work.
'Combine a gallon of hot water and the yields of one lemon,' she says. 'Soak whites for up to two hours depending on staining or discoloring. Tumble or air dry and repeat as needed.'
Kathy Cohoon works as a representative and cleaning expert for Two Maids & A Mop, a Tallahassee, Florida-based company that provides residential house cleaning services.
7. Try sun bleaching
There's another all-natural method that Koch loves, zero products required. All you need is a sunny day.
'One hack I love for stained whites is to sun bleach them,' she says. 'Treat the stain first, then wash in the laundry, then place the item in direct sunlight to dry. Again, it might come down to the type of stain but most times that will really brighten whites and fade stains.'
8. Add vinegar to a wash cycle
Cohoon gave us another tip that's great for generally refreshing your white shirts, stain or no stain. It involves everyone's favorite household cleaning buddy: vinegar.
'Vinegar is a great whitening agent and can help freshen up old fabrics,' she says. Use white vinegar in laundry by adding a cup to the washing machine and run a usual wash for a whitening effect.
9. Counteract red wine with white wine
This tip might sound counterintuitive, but Koch has another hack that's specific to red wine.
'If you spill red wine on a white shirt, immediately pour some white wine on it. Then, wash as usual,' she says.
10. Repeat as necessary before drying
If the stain is lightening but still has a ways to go, Mock says the last thing you want to do is toss it in the dryer. Instead, it's best to repeat your options until you're satisfied.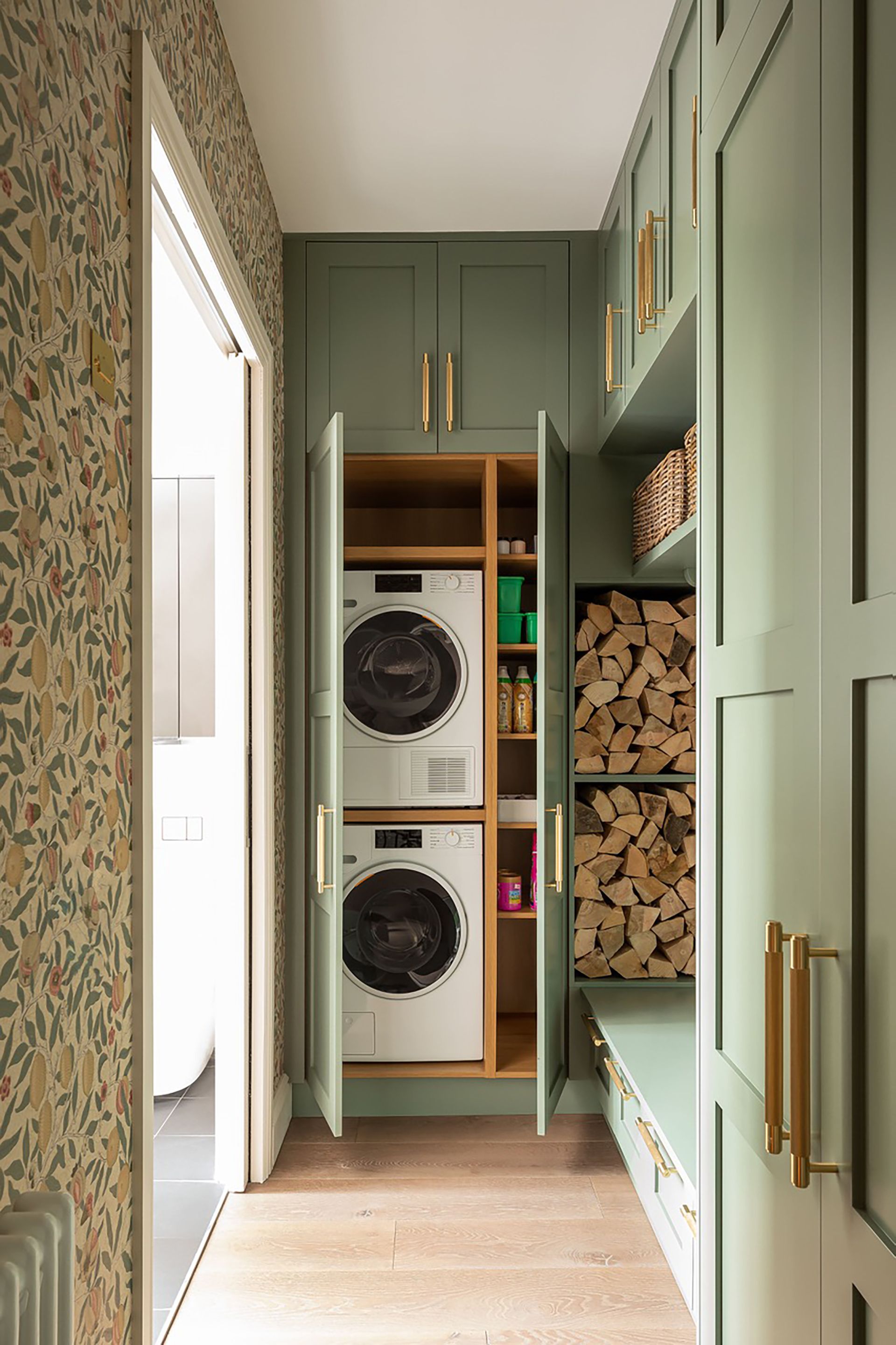 Hacks that don't work on white shirts
While there are plenty of old wives' tales about removing stains in white shirts, Koch says there are a few she finds simply don't work.
'One I know is hit or miss is using hairspray or rubbing alcohol for ink stains on clothing,' she says. 'I've had times when this has worked after a lot of elbow grease and times when it just bled the stain and didn't really remove it.'
That's not the only technique she's unsure about. Koch says using salt to remove ketchup stains hasn't worked well for her, either. 'I tried this in the past and it lightened it some after a lot of scrubbing but in the end, the stain was still pretty noticeable. Ultimately though, either one might be worth a try versus letting the stain go untreated and ruin the item.'
Similarly, Cohoon says to ignore the suggestion that aspirin will have any effect. 'There's long been a "hack" floating around that dissolving aspirin in hot water before soaking clothes will help whiten fabrics but there's no science behind it and it will not have a bleaching effect,' she says.
FAQs
How do I get a stain out of a white shirt easily?
It all depends on the type of stain – cleaning expert Marla Mock gave us a quick debrief on which solutions are the best for certain types of stains:
Vinegar works for wool and synthetics, but consider spot-testing in an inconspicuous area first.
Hydrogen peroxide is color safe and also disinfects, making it great for removing blood or rust stains.
Rubbing alcohol is effective for removing inks, dyes, and chemical-based stains.
Dish soap works to clean clothes of grease stains, helps remove oil stains, as well as stains from condiments when mixed with water.
Mineral spirits and acetone can be used to remove paint stains but can be harsh if used on synthetics.
---
Once the stain removed, and following the laundry symbols on care labels, use the hottest water possible to wash white shirts: 130°F upwards is fine if the fabric allows. This will help to get your dingy whites white again.
Sign up to the Homes & Gardens newsletter
Decor Ideas. Project Inspiration. Expert Advice. Delivered to your inbox.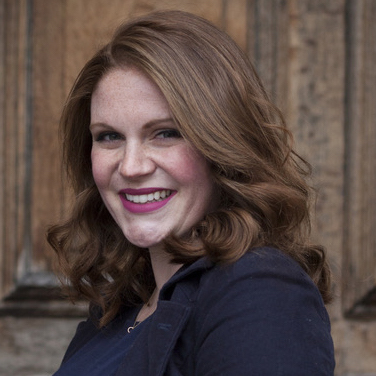 Ashley Chalmers is a freelance writer for Homes & Gardens with over 10 years' experience as a digital writer and content creator. Ashley started her career in entertainment and fashion PR in New York, before moving to the French countryside and taking up travel blogging. Now, Ashley lives in London. Her passion for travelling is only matched by her love of making her house feel like a home, and she loves to include her finds from around the world in her decor.