Cottagecore bathrooms – how to get the look in 5 easy steps
Want to know how to give your bathroom a cozy cottagecore makeover? Follow these easy steps to bring the simple and relaxed home trend into your washroom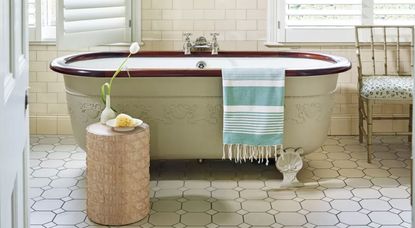 (Image credit: Future)
Sign up to the Homes & Gardens newsletter
Decor Ideas. Project Inspiration. Expert Advice. Delivered to your inbox.
Thank you for signing up to Homes & Gardens. You will receive a verification email shortly.
There was a problem. Please refresh the page and try again.
If there's one clear impact that the last year has had on our homes, it's that we've spent more time in them than ever before. Together with craving more personal space and room to unwind and relax, there's a strong longing for all the creature comforts that a cozy home can bring, and the recent cottagecore trend incapuslates all these desires together in one soothing style.
Currently tagged on over a million Instagram posts, Cottagecore has claimed the trophy for the biggest trend in interiors in 2020, with both homeowners and designers incorporating elements of the trend into their homes.
See more: Bathroom ideas – decor ideas for wet rooms, shower rooms and more
While majority of our time has been spent in communal spaces like sitting rooms and kitchens, they'd naturally be the ones that we tend to redecorate first. However, our collective attentions have since turned to our bathrooms as the space we'd all like to add a touch of coziness to.
Since August 2020, online bathroom retailer Victorian Plumbing has seen a 50 per cent uplift in sales compared to last year of products that would fit into the cottagecore trend, from sanitaryware and storage to wood-effect tiles.
We've listed the five key design elements required to ensure a pared-back, natural look to your bathroom scheme, with expert help from George Holland, bathroom design expert at Victorian Plumbing. So if you're keen to transform your washroom into a cottagecore sanctuary then read on for the must-haves...
1. Furnish the space with natural materials
Natural materials like wood, ceramic and stone are the anchor of the cottagecore trend and provided you don't have an ultra modern bathroom, they're all easy elements to introduce into your existing scheme to help nudge it toward a cozier vibe.
Hardwood or wood-effect flooring will soften the space far more than a tiled floor ever could, while wooden accessories and freestanding pieces like chairs or stools and even towel racks, add a more informal look to your space.
'Try a light shade of wood such as pine or light-oak for a truly natural feel,' suggests George Holland, bathroom design expert at Victorian Plumbing. 'Ensure that any natural wood used in the bathroom is properly waterproofed to minimise the risk of water damage, or opt for wood-effect items such as tiles or storage units.'
For more cottage bathroom ideas, don't miss our dedicated gallery.
2. Introduce plenty of plants
As well as being natural air purifiers, indoor plants soften a scheme and relieve stress, too. They're particularly useful too if you're pending a lot of time indoors, as they keep you in touch with nature, the central element of the cottagecore trend.
The majority of plants thrive in wet or damp conditions too making them very low maintenance if you naturally aren't green-fingered. Cascading ferns love humidity as do most tropical plants like bamboo ivy, palms and spider plants. Pop them on high shelving or windowsills or place them in hanging planters to fill a dull corner.
'Plants will survive longer in a bathroom with natural lighting,' advises George. 'Try and place in a corner, away from a window or direct sunlight. If your bathroom doesn't have a window, try a calathea as they can tolerate low lighting areas.'
3. Wallpaper the walls
While you may tend to think that pattern isn't in keeping with the cottagecore trend, there are plenty of nature-inspired prints that will compliment a cozy, pared-back scheme beautifully.
From traditional leaf prints to rich florals, they create a connection between the indoors and out that may not naturally exist in a colder, sterile space like a bathroom.
Consider pairing with water-resistant wood panelling, or paper a ceiling in a lofty space to create a cozier feel. Whatever you decide, good ventilation is essential if you want a bathroom wallpaper to last, so make sure you install a good extractor fan or keep your windows open whenever you bathe.
Installing wallpaper in a humid space can be notoriously tricky, so it's always advisable to ensure your bathroom is well prepped before hanging it. George's advice is to 'make sure your wall is smooth, clean and dry before you attempt to hang your wallpaper.'
'Double-check that your wallpaper paste is mould-proof and suitable for use in high-humidity areas,' he adds 'and if you're planning to incorporate a half and half wall with some wood panelling, add a decorators varnish finish over your wallpaper to protect splash prone areas.
4. Decorate in neutral tones
As well as natural materials, colors should be soft, soothing shades that occur in nature. From pared-back neutrals to earthy greens and seaside blues - they're all welcome in a cottagecore scheme.
Neutral shades bring a simplicity and uncomplicated feel to a space but it's essential to introduce plenty of texture so it doesn't appear flat and lifeless. Be sure to pick the right shade for the light your space receives - for instance, north-facing rooms need tend to receive cold light, so pick a paint color with warm undertone.
'Neutral tones go perfectly with wood-effect furniture,' agrees George. 'They can help bring that natural feeling into your bathroom, even if your dip is just in the bath and not the Med.'
'Consider the tone of your wood when choosing your neutral colours. Warm shades of taupe and cool blues go perfectly with medium brown wood tones such as walnut or pine. Light whites look great with darker woods such as ebony or mahogany,' he adds.
5. Incorporate eco-friendly elements
Channel a truly rustic vibe by recycling and repurposing items to become furniture, accessories or decor in your new cottagecore bathroom.
From upcycling an existing piece, buying flea market furniture and sprucing it up for your space or repurposing an old jar or pot for a soap dish or toothbrush holder, these unique additions all add oodles of personality and a unique edge to your scheme.
Cottagecore also encourages the use of eco-friendly products so expand this ethos into the choice of bath and body products you buy. Choose eco-friendly ranges, like shampoo bars or refillable pots and ranges made using only organic and natural ingredients wherever possible.
George suggests to '...eliminate plastics by switching to a bamboo toothbrush and store cotton pads in glass containers. Try using a reusable washcloth instead of one-use face wipes, and for toothpaste, swap from tubes to powders and tablets.'
'All of these small changes will add up,' he adds 'bringing a truly sustainable aesthetic to space.
With thanks to Victorian Plumbing for their help with this feature.
Sign up to the Homes & Gardens newsletter
Decor Ideas. Project Inspiration. Expert Advice. Delivered to your inbox.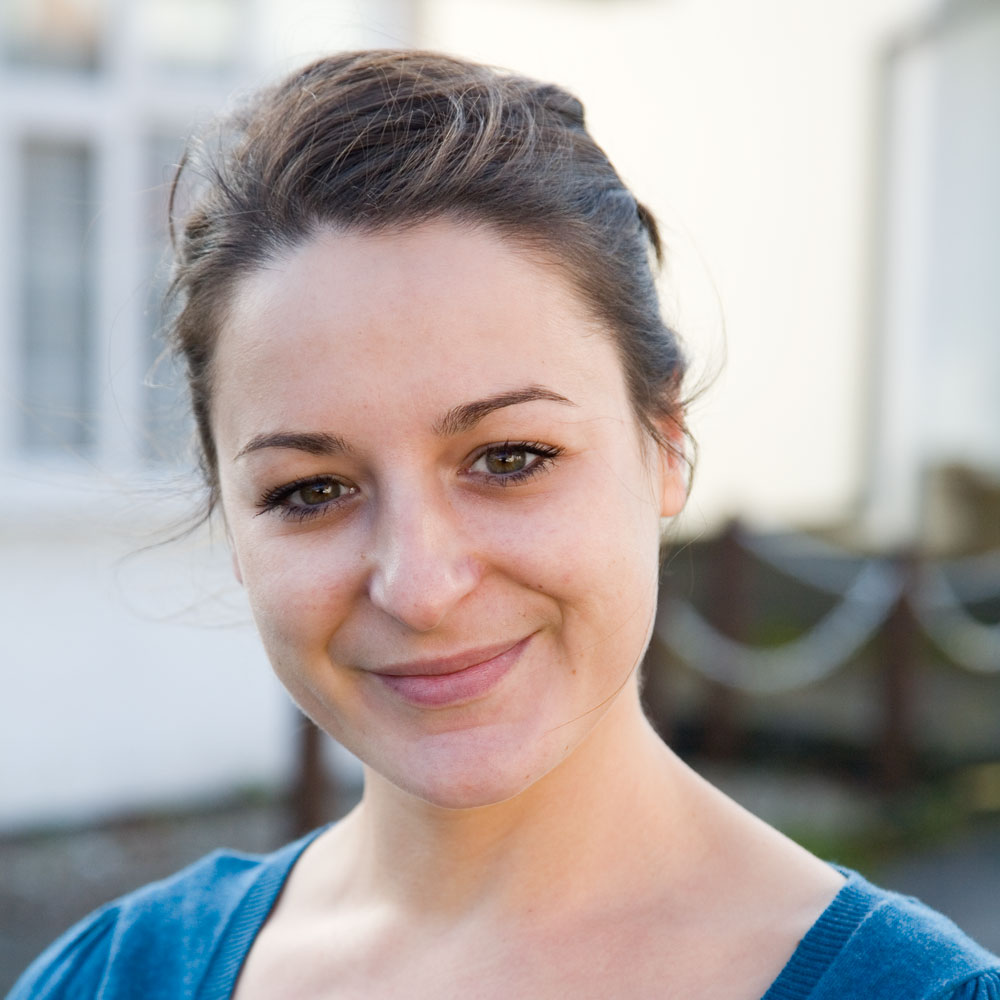 Ginevra Benedetti is Associate Editor on the Homes Content Team at Future. She has been writing about interiors for the past 16 years on the majority of Britain's monthly interiors titles, such as Ideal Home, Country Homes & Interiors and Style at Home, as well as Livingetc and of course, Homes & Gardens. This naturally lead her into writing for websites like HomesandGardens.com.