The iconic diptyque City Collection is available worldwide — but for a limited time
Travel from Paris to New York with the diptyque City Collection – but hurry, it's for one week only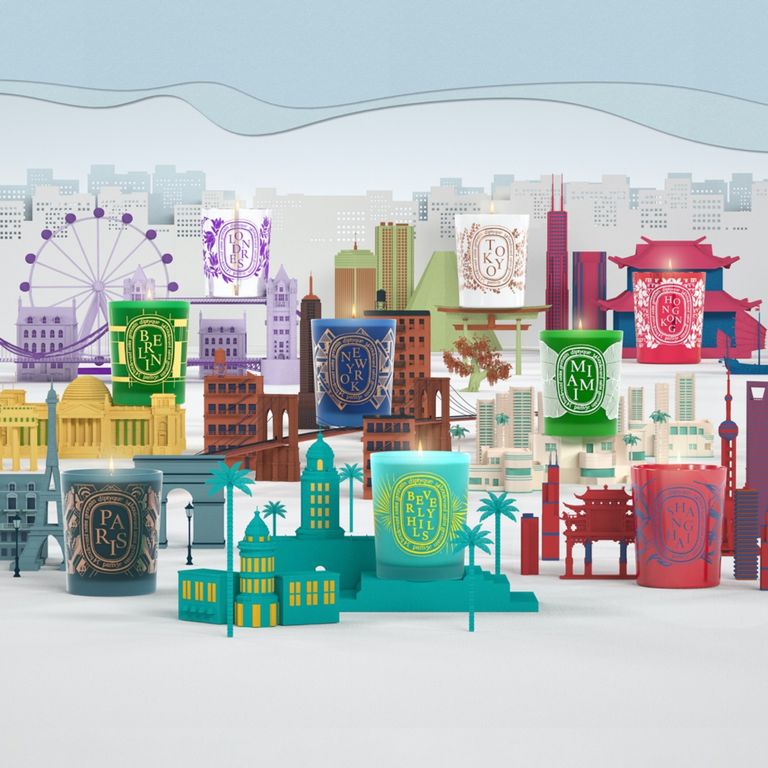 (Image credit: diptyque)
Ready for some good news? The diptyque City Collection candles are back — for those familiar with this iconic candle collection, you know this is a big deal. 
Up until now, diptyque's City Candles were only available in the location they are named after, which means if you were lusting over the New York candle or Paris candle – you had to be there to get your hands on it. 
With travel restrictions still in place, diptyque is allowing shoppers a chance to get their hands on their city favorites from the comfort of their own homes — no matter where they are in the world. 
But there is a catch... shoppers will only have one week to shop them — come April 21st, these candles will be gone.
See: Best candles – our pick of the world's best scented candles
So if you're looking to encapsulate the spirit of some of the most iconic cities through stunning and unique perfumed fragrance, now is your chance. 
Here are the nine mustn't-miss diptyque City Collection candles to score ASAP — but hurry, they're selling out fast! 
1. New York City
New York City Candle for $76, at diptyque
Missing the bright lights and the big city? Light up this New York City candle and immerse yourself in all that the Big Apple has to offer. Notes of cedarwood, vetiver, and patchouli heightened by mysterious incense are a scented echo of these legendary and contemporary sights.View Deal
2. Shanghai
Shanghai Candle for $76, at diptyque
The scent of the Shanghai candle is closely linked to a Chinese tradition: deliciously perfumed osmanthus flowers complemented with notes of green tea like a homage to the tea ceremony.View Deal
3. London
London Candle for $76, at diptyque
The smell of the London candle takes you to the heart of the Columbia Road flower market. Its lone notes of heliotrope, lilac, juniper, and hyacinth— warmed with a touch of spice.
4. Hong Kong
Hong Kong Candle for $76, at diptyque
The Hong Kong candle is an homage to character expressed through notes built around the famous Bauhinia Blakeana, accented with a floral-vanilla accord.
5. Beverly Hills
Beverly Hills Candle for $76, at diptyque
The Beverly Hills candle personifies the city's palm trees and lush gardens in the shade of which blooms enticing bouquets of white flowers mingled with mint and lemon to create a radiant accord.
6. Miami
Miami Candle for $76, at diptyque
The scent of the Miami candle offers an extrinsic fragrance of delicate magnolia blossoms enhanced by delicious citrus notes, reminiscent of Key Lime Pie, Florida's signature dessert.
7. Paris
Paris Candle for $76, at diptyque
The Paris candle takes you to the heart of Saint Germain, an indicative district of Parisian chic; a mysterious chypre accord strengthened with a hint of lavender.
8. Berlin (web exclusive)
Berlin Candle (Web Exclusive) for $76, at diptyque 
The scents of the Berlin candle transports you to the German capital's most prestigious avenue, besieged by the powerful fragrances of blossoming linden trees, a powerful perfume with light honey accents.View Deal
9. Tokyo
Tokyo Candle for $76, at diptyque 
The smell of the Tokyo candle revives the fond memory of a stroll along alleyways in the spirit of Japanese cypress trees where a temple diffuses notes of soothing incense. 
Love the diptyque City Collection? Check out more candles below: