Plant lovers rejoice! The Hilton Carter x Target collection makes house plant styling a breeze
The Hilton Carter for Target collaboration is a plant-lovers dream — green thumb or not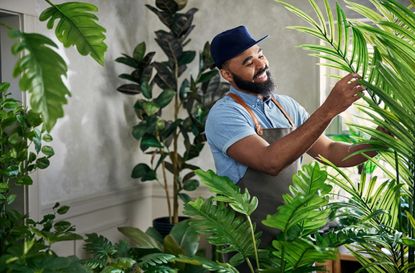 (Image credit: Target)
Plant enthusiasts rejoice: Hilton Carter has officially teamed up with Target for their plant-lovers collection to end all other plant-lovers collections.
Meaning, it's time to run to the nearest computer and add the best outdoor furniture to your shopping carts – and this brand-new, limited-edition collection too.
Infused with Hilton's traditional modernistic and agreeable style, the more than 65-item selection highlights everything from faux greenery to lush live plants, as well as unique plant accessories constructed to cultivate joy in your home all year round.
Available now, this stellar line ranges from $5 to $130 and suitable for all plant-lovers — green thumb or not. Plus, to get everyone into the shopping spirit, the Homes & Gardens team listed seven of the can't-miss items from the Hilton Carter x Target (opens in new tab) collection below.
1. Bring greenery inside with the help of this faux foliage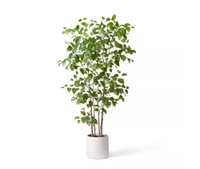 (opens in new tab)
7ft Faux Natal Mahogany Tree in Pot - Hilton Carter for Target (opens in new tab)for $130, at Target
Housed in a white ceramic pot with a ribbed finish for sleek style and texture, this artificial potted plant (opens in new tab)blends in wonderfully with a range of decor schemes, from boho to mid-century modern to industrial. The faux natal mahogany adds to your space natural-looking flair and a touch of architectural appeal with its grand stature, oval leaves, and woody stem — all without the upkeep of a real plant for a decorative accent that remains lush and green.
2. Showcase plants with the help of this stylish stem stand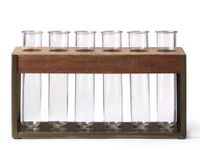 (opens in new tab)
6.75" x 2.5" Wood/Metal Plant Stem Stand - Hilton Carter for Target (opens in new tab)for $20, at Target
Featuring a steel frame and acacia wood top, this plant stem stand (opens in new tab)features six circular cutouts fitted with glass test tubes so you can fill them with water and place them in up to six plant cuttings to propagate additional plants for your collection. The 6.75-inch-tall stand is perfect for use in bright indirect light, so you can place it on a windowsill or tabletop and watch your tiny plants start to grow.
3. Spruce up gallery walls with the help of this must-have mount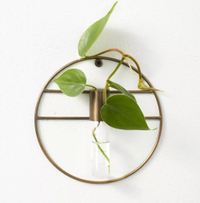 (opens in new tab)
4. Keep your plants watered and looking lush with this sleek stoneware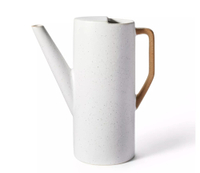 (opens in new tab)
10" x 5" Ceramic Watering Can White -, Hilton Carter, for Target (opens in new tab)for $25, at Target
This white stoneware watering can (opens in new tab) feature an allover speckled look and texture, and the raw ceramic handle is unglazed to offer contrasting color and a better grip. With a tall silhouette that holds up to two liters of water and a long spout for watering hard-to-reach plants, you'll love the convenience and beauty this white ceramic watering can add to your indoor jungle.
5. Store your humidity-loving plants alive in this timeless terrarium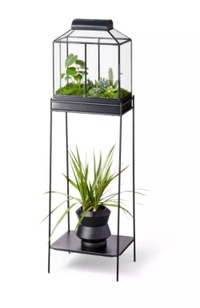 (opens in new tab)
Brittany Romano wrote for Homes & Gardens as a U.S. Shopping Editor. A graduate of New England College, Brittany started her career as a freelance fashion market assistant at Marie Claire. She later joined AMI, where she designed a highly profitable commerce vertical. Noted for her award-winning content, she's covered everything from celebrity beauty hacks to the most lavish home decor.