Discover the new Homes & Gardens podcast, The Well-Crafted Life
The new Homes & Gardens podcast considers how we enhance our homes, and elevate the everyday. In every episode three tastemakers share three secrets...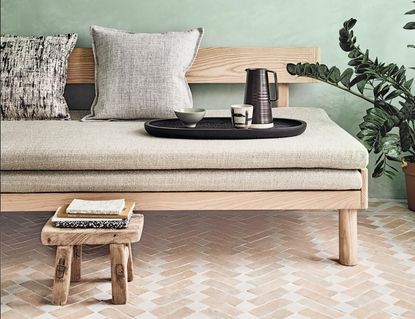 (Image credit: Future / Damian Russell)
Promising to offer a little brightness in the bleak, The Well-Crafted Life is the new Homes & Gardens podcast that considers one big question: how do we enhance our homes and, in turn, our lives?
Every week, Editorial Director Sarah Spiteri meets three creatives who open up their hearts and minds to reveal the ways they elevate the everyday. Each tastemaker shares three secrets. These conversations offer glimpses behind otherwise closed doors and a chance to glean inspiration from the most talented names the world of design and beyond.
How to find the new Homes & Gardens podcast
Below, we have written more detail about each of the episodes in order, with the newest first. You can play the episodes using the acast player embedded in this article or find it where you usually listen to your podcasts (Apple podcasts, Spotify or YouTube, for instance). We hope you enjoy – and would love to know your thoughts on our social media channels.
The first run of episodes of the Homes & Gardens podcast are sponsored by Martin Moore, We have focused on tastemakers who are passionate about beautiful design, craftsmanship, individuality and sustainability. In each segment, you'll find personal stories on how to live life well, with creatives giving us a glimpse into their homes and styles.
The Reuse, Repurpose, Restore episode
The spotlight is on sustainability for this episode of the Homes & Gardens podcast. The three creatives that are brought together for the show are all passionate about materials and believe that well-made things are precious. Each of their approaches to design is different: Sebastian Cox is a passionate woodworker that believes in making use of Britain's natural resources; Russell Sage focuses his practice on antiques and vintage, breathing new life in to old pieces; and Maria Speake has been ground-breaking in the world of salvage and reclamation. This episode is one of the longest so far, with captivating tales and generous personal stories from each of the guests. It's one not to miss.
About this show's guests
Sebastian Cox designs and makes beautiful timber furniture in a zero-waste, carbon-conscious workshop in London. His team also manages woodland. Seb's insights in this podcast are particularly rich as he is currently renovating his first home, a Victorian terrace in Margate, and trying to reuse, repurpose and restore as many of the materials as possible.
Interior designer Russell Sage is best known for glam hotel work, including Home House, The Goring Hotel, Zetter Townhouse and The Fife Arms in Scotland. Russell has always had a creative streak, initially flip-flopping between design and fashion before starting his studio in 2005.
Maria Speake founded architectural salvage company Retrouvius with her husband Adam Hills in 1993. It is a business built on a belief in good materials and the value of well-made design. Maria runs the design studio, bringing the brand's ethos to life in architectural and interior projects.
The Bold, Bright and Beautiful Episode
This episode of The Well-crafted Life brings together three design icons who passionately believe in the transformative power of colour. We speak to Tricia Guild, founder of the brand that has in many ways shaped today's textiles industry, Eva Sonaike, creator of lively textiles and accessories, and Farrow & Ball's colour curator Joa Studholme. These inspiring women share tales of travels, where they've found sparks of joy in lockdown and treasured design memories.
About this show's guests
Tricia Guild set up Designers Guild in 1970, launching a capsule collection of printed fabrics from a shop on London's Kings Road. Today it's a global lifestyle brand, offering paints, wallpapers, fabrics, furniture and homewares. Tricia continues to define style, and won Homes & Gardens Designer of the Year in 2020.
Eva Sonaike's textiles and soft furnishings are imbued with a distinctive West-African aesthetic. The former journalist set up her business 13 years ago, as a side project whilst on maternity leave, and the growth has been very exciting. Alongside creating beautiful products Eva now also designs stand-out spaces in the UK and abroad.
Colour expert Joa Studholme has been working for British paint and wallpaper manufacturer Farrow & Ball for more than two decades, coming up with its iconic palette. She has written several brilliant books about designing with colour and also consults on whole residential and commercial projects.
The Beauty of Bespoke Episode
It's all about craftsmanship and detail for the three creatives in this instalment of The Well-crafted Life. Each of these interior designers proves that beautifully made or bespoke design is the secret to creating beautiful spaces. It is a packed episode, in which we discuss the seasons, following your dreams, first design memories, dinners with family and the importance of self care.
About this show's guests
Interior designer Susie Atkinson creates beautiful residential and commercial projects and products. She is perhaps best known for her commercial work, including Babington House, Beaverbrook hotel and Lime Wood. All her projects are all imbued with a deep sense of comfort and customisation.
Charu Gandhi is the founder and director of Elicyon. She has coined the phrase 'interior couture' to describe the studio's style, sharing in this podcast how her home taps in to that.
Linda Boronkay is the former design director of Soho House who set up on own in August 2020. Her focus is on creating striking and original commercial interiors that tell a story, and eclectic, collected and personal best describes her approach to style.
The Power of Collaboration Episode
The Power of Collaboration episode of the Homes & Gardens podcast is full of inspiration, featuring three creatives who prove that the best results come from the right partnerships. We speak to furniture and lighting brand Porta Romana's co-founder and creative director Andrew Hills, Christopher Farr Cloth's creative director Michal Silver and Mary Graham, part of design studio Salvesen Graham. In discussing their secrets to elevating the everyday, we cover The Godfather movies, designer Mies van der Rohe, natural light, restoration and recipe books.
About this show's guests
We're huge fans of Porta Romana, with creative director Andrew Hills regularly launching designs that wow. Particularly special are their pieces created in partnership with Martin Brudnizki and Tord Boontje.
Christopher Farr Cloth sets the bar when it comes to collaboration, with fabric and wallpaper designer Michal Silver sourcing incredible partners with whom to create collections. Some of our favourite designs are created with designer Kit Kemp.
Mary Graham and her design partner Nicole Salvesen work together on stunning interior projects, while collaborating with brands such as Jennifer Manners, Fromental and David Seyfried.
The Individual Home Episode
This episode of the Homes & Gardens podcast is themed The Individual Home. In an effort to focus on creating rooms that are joyful and uplifting, we interview the brilliant interior designers Kit Kemp, Beata Heuman and Lulu Lytle. Our conversation spans from focal points to frothy coffee, through books and birthday balloons, via rituals and the charm of comfortable furniture.
About this show's guests
Interior designer Kit Kemp is well-known for her exuberant approach to design. Her hotels are known for their vivacity; she creates layered schemes that are drenched in colour and pattern, and filled with one-off pieces.
Swedish-born interior designer Beata Heuman has a wonderfully playful and striking sense of style. She set up on her own in 2013, having trained with Nicky Haslam.
Soane founder Lulu Lytle is known both for her interior design schemes and her beautiful products, from lighting to fabrics. The overarching thread in her work is the principle that furniture should be both enhancing and inherently useful.
Sign up to the Homes & Gardens newsletter
Decor Ideas. Project Inspiration. Expert Advice. Delivered to your inbox.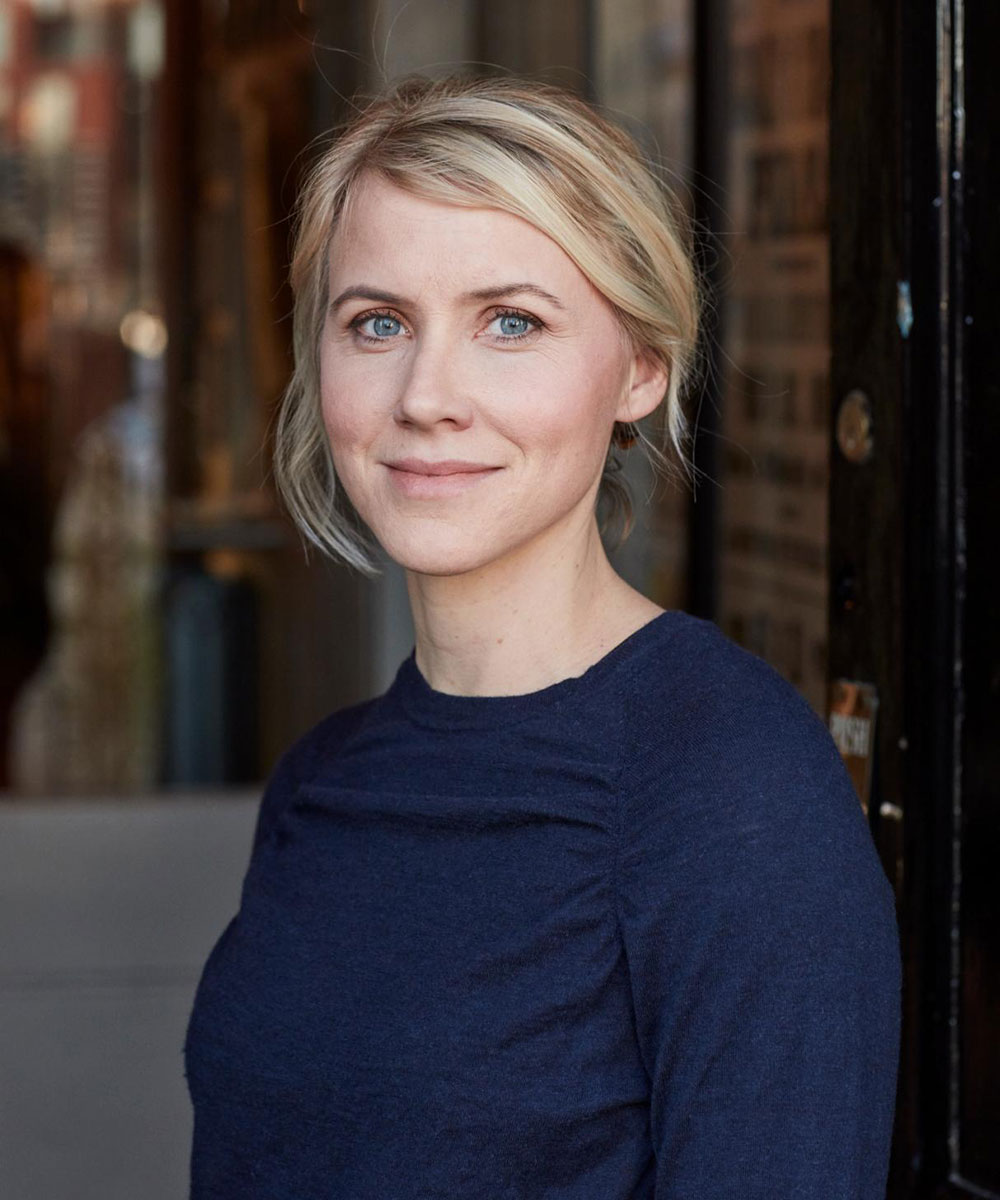 Sarah is the Editorial Director of Future's Homes network, and is very proud to run the brilliant media brands Homes & Gardens (including its sister print magazines Country Homes and Period Living) and Livingetc. Sarah has been writing and editing interiors, design, decorating and lifestyle content for her whole career and is utterly passionate about it. It spills into her home life, too, as she renovates projects with her husband.