John Lewis & Partners celebrates modern maximalism with its latest collections
Head boldly into autumn and winter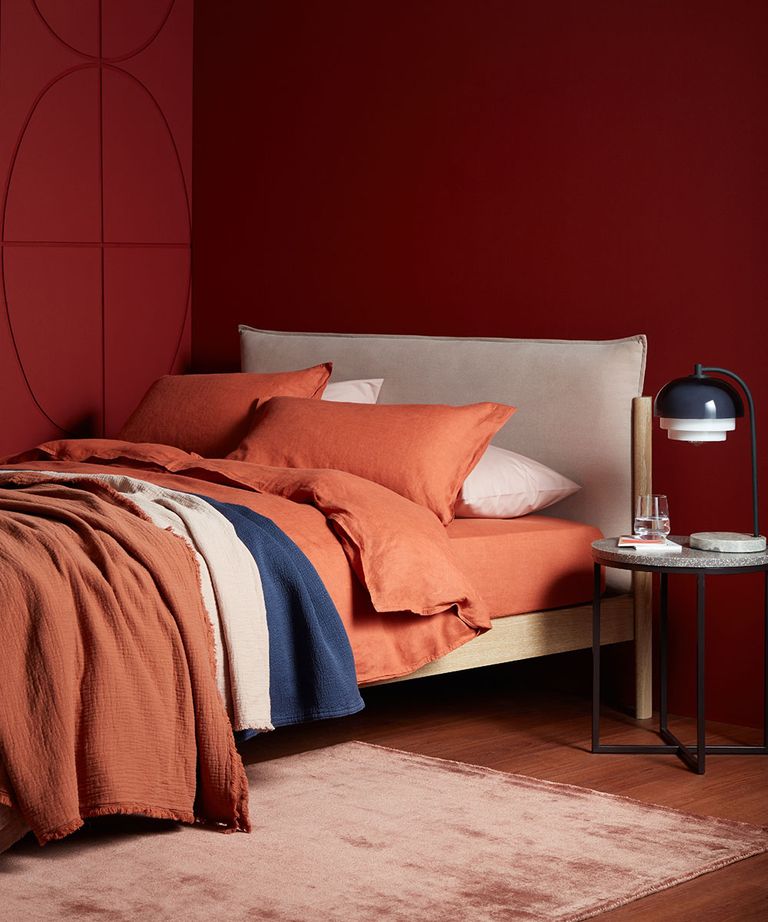 Like most of us, John Lewis & Partners is turning its attention to autumnal living, and the looks that will energise our homes through the coming seasons. However, don't expect a restful approach. This season, the department store is eschewing Hygge and Wabi Sabi for an altogether bolder ideal, which it's calling Modern Maximalism.
See: Shopping – our dedicated page to discover what's new
Those feeling colour confident will embrace the saturated hues that are the backdrop to furniture in mixed materials with an simple, industrial bent. Favoured hues include deep paprika and tomato reds, and rich inky blue, punctuated by sharp black detailing.
The look is strong on contemporary design, incorporating geometry throughout.Fabric showcases tessellating shapes, while furniture promotes perfect straight lines and polished yet workmanlike material such as concrete, marble, leather and oak. A prime example includes the striking No.169 dining table, part of John Lewis & Partners' Design Project series.
Design Project sees John Lewis taking a more progressive approach to design and manufacture, drawing from the experience of creating its popular House range. Created mostly by a team of in-house designers, the series includes totally original and contemporary furniture, lighting, textiles and home accessories, intended for you to love long term.
'In establishing the brand we looked at enduring design, architecture and artists,' says John Lewis & Partners' Design Studio Manager Philippa Prinsloo. 'We didn't start with any images, only their words, and adding ours. We wanted to look at places and spaces like the Barbican in London to work out what made them last and still feel relevant today. We were striving to create a balance between progressive and what felt to us like home, so that these pieces would work easily in people's homes.'
Modern Maximalism is an aesthetic that translates to any room, but which works especially well in a bedroom. 'This season, we look to colour in the bedroom not only to reflect our personal style but also to influence the way we feel,' says Zoe Stewart, Partner & Decorative Bed Linen Buyer. 'Warm and bright hues can be incredibly energising. Layering colour on the bed is simple with plain linen, the absence of pattern allows you to play with three or four colours.'
As the nights draw in, we will definitely be taking the opportunity to experiment with layers of colour and comfort.
John Lewis, johnlewis.com