13 luxe Mother's Day gifts – the best last-minute buys to order online now
This Mother's Day, treat Mom to the most exquisite gifts on the market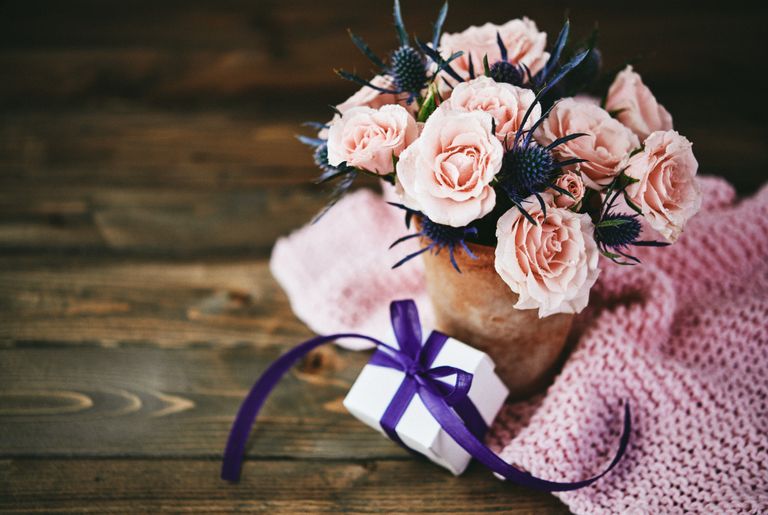 (Image credit: getty images)
May 9th is right around the corner – do you know what Mother's Day gifts you are buying for your Mom with this year? If the answer is no, relax – and find solace knowing we're right there with you.  
Seemingly, this year, even the earliest shoppers are finding it challenging to decide on what to give the most important woman (or women) in their lives, and we understand. 
Whether you have one leading lady to spoil or a long line of influential women in your life, the pressure is on this time around – more so, after the year we've had. With so many Moms subbing in as nurses, teachers and maids, they need a worthwhile gift that's worthy of a queen. And, fortunately, we're here to help. 
From chic homewares to decadent indulgences, we've rounded up ten spectacular gifts to shower your Mom's with this Mother's Day – after all, you can't put a price on love.  
1. Invest in the most perfectly shaped pan to (literally) show Mom just how much you love her
2. Reach for this contemporary kitchen kettle
3.  Opt for a gorgeous jewelry box that doubles as décor
4. Gift her a pair of dainty diamonds for the above-mentioned box
Emerald-Cut Stud Earrings, Tension Backs, Basket Set starting at $200, at Diamond Nexus
The best thing about a good pair of dainty diamonds is that they're acceptable anywhere, anytime. Whether you're jumping on the best exercise bike or cooking dinner, the right set will instantly elevate any activity or outfit – which is why we highly suggest these. They'll look sensational in any ear and will even highlight the previously-mentioned jewelry box. View Deal
5. Try a beautiful book set
6. Master mornings with this chic coffee pot
Gucci Herbarium Porcelain Coffee Pot for $580, at MATCHESFASHION
Crafted from Richard Ginori porcelain and decorated with a vibrant Herbarium motif, a whimsical Toile de Jouy design of cherry branches, leaves, and flowers, this perfectly printed green-and-white coffee pot is a must. 
7. Try a trendy throw
8. Brighten up liquor cabinets with these gorgeous goblets
R+D.Lab Set of two Tuccio Glass Wine Goblets for $198, at MATCHESFASHION
Modernist architecture inspires R+D Lab's set of two clean-lined blue Tuccio wine goblets. Blown by artisans in Italy from durable borosilicate glass, these goblets feature deep bowls with slender straight stems and sure to be warmly welcomed. View Deal
9. Go for this diamond decanter
10. Highlight floral arrangements with this hand-painted vase
JONATHAN HANSEN X MARIE DAÂGE Athena Hand-Painted Porcelain Vase for $1,500, at MATCHESFASHION
Inspired by the vaulted cloudscape ceilings commonly found in Baroque and Renaissance architecture, this hand-painted porcelain vase is ideals for preserving flowers or foliage. With gilded edges and a hand-painted sky – and ancient,  intricate technique Marie Daâge – this item will accentuate any coffee table as a chic centerpiece.  View Deal
11. Elevate her workout experience with this beautiful band 
12. Opt for something subtle yet special
Sweet Water Decor 'Best Mom' Candle for $20, at Amazon
You don't have to break the bank to show mom just how much you appreciate her this Mother's Day — simply opt for this "best mom" candle, and we're confident your subtle message will get along in the form of this special gift. View Deal
13. Gift her this everyday essential 
The Little Market 11" Striped Raffia Tote Bag - Black & Natural for $128, at Amazon
Inspired by long strolls through the streets in Paris, this bag combines a classic black and neutral stripe. Featuring a linen-lined interior, a magnetic closure, and an inner slit pocket for additional convenience, it's perfect when used as an everyday essential when heading to the market or transporting items to-and-from the garden. View Deal