I'm a product tester: my favorite Dyson vacuums are reduced by $100 at QVC
The vacuums included in QVC Dyson deals cover my favorite models. Now reduced by $100, you can experience luxury cleaning for less.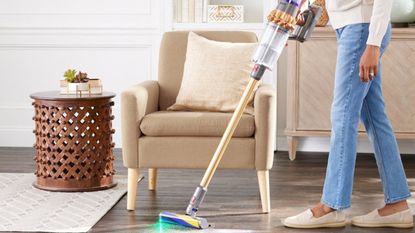 (Image credit: QVC)
Sign up to the Homes & Gardens newsletter
Decor Ideas. Project Inspiration. Expert Advice. Delivered to your inbox.
Thank you for signing up to Homes & Gardens. You will receive a verification email shortly.
There was a problem. Please refresh the page and try again.
Vacuum cleaners aren't my normal conversation starter, but with Dyson vacuums, it's a different story. If I see someone has one, or if someone spots mine, the conversation inevitably turns to these innovative vaccums. If you already own one, you'll know why.
Most people who don't use a Dyson will ask 'is it really worth the price?'. Whilst there are some brilliant alternative vacuums to Dyson, mine is worth every dollar. I have tested a wide range of the best vacuums and Dyson always make the best.
If price is holding you back from taking the next — and greatest — step in your vacuuming career, take a look at QVC's Dyson deals. Along with my favorite Dyson, the V15, they've reduced the Outsize Plus and Ball Animal 3. Even better, QVC are offering free shipping - but only today, 7/22. You'll need to act fast to grab these deals.
These are three of the best vacuums you can buy. We might be five months off Christmas, but it feels like QVC are already treating us.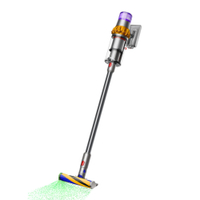 Dyson V15 | was $749.99, now $649.99 at QVC
This is the best vacuum that we've tested. The green laser highlights dust that the naked eye can't see and it will give you numerical data on how well you've vacuumed. QVC have taken nearly $100 off, which is an unmissable offer.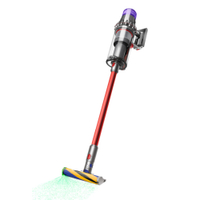 Dyson Outsize + | was $949.99, now $849.99 at QVC
Powerful, cordless, and easy to use, this is our top pick. The green laser helps to spotlight dust and hair that your naked eye might miss. Dyson don't often discount, so this is a brilliant price.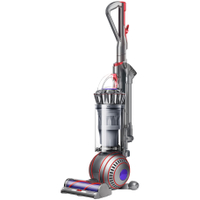 Dyson Ball Animal 3| was $499.99, now $399.98 at QVC
Dyson's revamped upright model is loaded with upgrades including improved suction, extended reach and an effective groom tool, which removes loose hairs, dead skin, and allergens from your carpet.
QVC Dyson Deals
If $100 off any of these vacuums is music to your ears, but you want to know more, you've come to the right people. Our team of vacuum experts have tested all of these vacuums in their own homes and under test conditions. We vacuum up hair, cereal, and all the daily dirt that your vacuum will encounter. These are our favorite vacuums, because they made light work of even the toughest challenges.
The V15 is a cordless marvel; the Outsize Plus is the best for pet hair; and the Ball Animal 3 is one of the best upright vacuums we've tested. Whether you're interested in overall performance, the dander and the details, or the special features, here's a summary of why we think each one is at the top of the vacuum league.
Dyson V15
Best cordless Dyson
Specifications
Dust bin capacity: 0.2gal
Weight: 6.8lb
Max dB: Not disclosed
Battery life: Up to 70 minutes
Warranty: 2 years
Reasons to buy
+
Green Laser dust detection on Fluffy brush roll illuminates dust particles invisible to the eye
+
Piezo sensor and LCD screen shows the size and number of dust particles collected in real-time
+
New anti-tangle hair screw keeps pet hair from getting stuck
+
Incredible suction
+
Versatile attachments
Reasons to avoid
-
Green laser only shows dust on hard floors, harder to see in bright daylight
-
Must hold trigger for continual operation
The V15 is unbelievable. For example, when we tested it, running it over an old dog bed not only cleaned up all the pet hair, but removed so much dirt that the bed returned to its original color. Even better, we didn't have to engage in the indecorous task of snipping hair out of the floorhead; Dyson's anti-tangle screw had spiralled all the dog hair straight into the bin, ready to dump in the trash.
If you're a numbers person, you'll love the green laser and Piezo sensor which help you to spot dust that your eye and old vacuum would have glided past. The sensor will tell you not only how much dust you've suctioned up from your floors, but exactly what the particles are, which is simultaneously satisfying and horrifying. Once you've used the V15, it'll be hard to trust another vacuum again. Dysons are rarely on sale, so it's worth grabbing any discount on this you can find.
There's more detail in our full review of the Dyson V15.
Dyson Outsize Plus
Best Dyson for pet hair
Specifications
Dust bin capacity: 0.5 gallon
Weight: 7.85lb
Dimensions: 12.5"H x 50.63"L x 11.7"W
Max dB: Not disclosed
Battery life: Up to 120 minutes
Warranty: 2 years
Reasons to buy
+
Incredible suction
+
Quick to charge
+
Easy to handle
+
Versatile attachments
One of the best vacuums for pet hair, this Dyson has incredible suction. With a pleasing half-gallon dust bin; a floor head that's 25% larger than all other cordless Dysons; and two removable batteries, each with up to 60 minutes of charge, it's no wonder this is called the 'Outsize'. If you have a big house, or pets, or both, this is the perfect vacuum.
You can choose different vacuum settings and it'll automatically detect and adjust to your different floor types, so all you have to do is glide around the house. If anything could make vacuuming a treat, it's the Outsize. We found it easy to handle and enjoyed the range of attachments, which could reach even the tightest cracks and crevices. However, our tester cautioned that this could be overkill in more compact houses, especially if you have limited storage. In which case, the V15 is perfect.
Our full review is of the Dyson Outsize; the Outsize + has the the exact same specs and performance, but includes the Laser Slim Fluffy Cleaner Head and Piezo sensor technology.
Dyson Ball Animal 3
Best upright Dyson
Specifications
Dust bin capacity: .45 gal
Weight: 17.33
Dimensions: 42.17"H x 15.51"L x 11.02"W
Cord length: 35ft.
Warranty: 5 years
RRP: $499.99
Reasons to buy
+
Wide reach
+
Great value
+
Easy to move around
+
Large capacity dust bin
+
Asthma and allergy-friendly
+
Washable lifetime filter
+
Excels on both hard floors and carpets
Reasons to avoid
-
Heavy to operate and hard to push on carpet
Even though most Dysons offer cordless convenience, an upright vacuum can be an unbeatable classic. It's easier on your bank balance and offers remarkable power. If you suffer from asthma and allergies, this has special, lifetime filters that prevent you from getting wheezy. Plus, even though this vacuum is heavier than a cordless, the iconic ball makes it easy to manoeuvre around furniture.
Even though you're restricted to a plug socket, this 35-foot cord means that you'll hardly notice this is a plug-in vacuum. It comes with attachments, so that you can reach cracks, crevices and above-ground cleaning, without putting your back out. You can take the 40 foot hose all the way up the stairs without having to move the base station once. As for emptying, the .45 gallon dust bin doesn't fill up often. We thought this was a great 'budget' Dyson before it was reduced, but with another $100 off at QVC, it's a bargain.
Our Dyson Ball Animal 2 review goes into more detail.
FAQs
Why are Dysons so expensive?
Dysons are expensive because they're good. We're still yet to find a Dyson on test that we haven't liked. They suck up far more than any other vacuum brand, and they're lighter and packed with great tech. Lasers and particle sensors don't come cheap, however, so outside of sales and deals you can expect to pay hundreds of dollars for a Dyson.
Are Shark as good as Dyson?
Shark vacuums can be as good as Dyson, but in certain circumstances. Most Dyson vacuums are simply better than most Sharks, as they're more powerful and pick up more dirt. However, it's quite a slight difference, so if you aren't too bothered about cleaning up every single speck of dust on your floor, a good Shark like the Vertex Cordless can save you hundreds of dollars.
Final Thoughts
If you've always wanted a Dyson, but you can't stretch to the Dyson price-tag, QVC has a range of Dyson vacuums on offer. As I was writing this, the Ball Animal 2 went out of stock, so they aren't hanging around. I'm not surprised, because Dyson don't often have sales, and free shipping is even rarer.
Sign up to the Homes & Gardens newsletter
Decor Ideas. Project Inspiration. Expert Advice. Delivered to your inbox.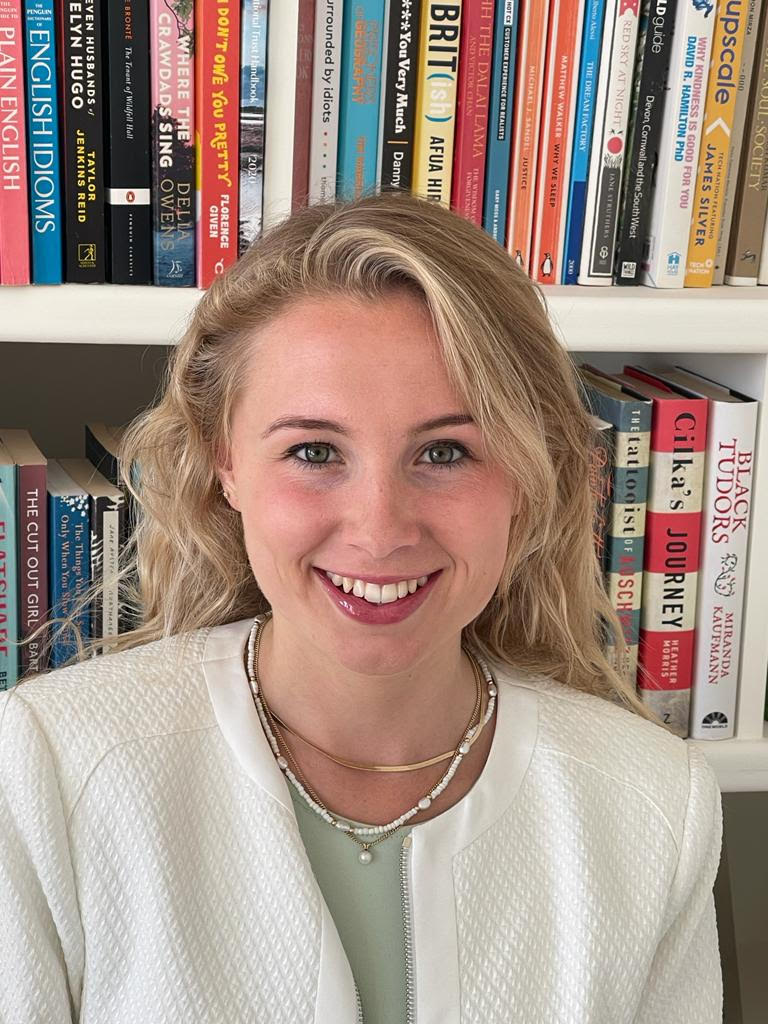 Laura is our eCommerce editor. Before Homes & Gardens she studied English at Oxford University. Alongside her studies, she qualified as a barista and trained as a master perfumer. This makes her our certified expert for all things coffee, candles, and fragrance. She has passed our five-step tests to become a certified Customer Advisor, making her our resident expert. Laura has worked for luxury retail brands, reinforcing the importance of quality and style over quantity and fads. She looks for products which have been designed with thoughtful finishes.