Should you invest in the Dyson Ball Animal 2 vacuum? The answer is yes – here's why
The Dyson Ball Animal 2 lives up to the claim that it's a powerful vacuum. Determine if it's the right pick for your needs in our review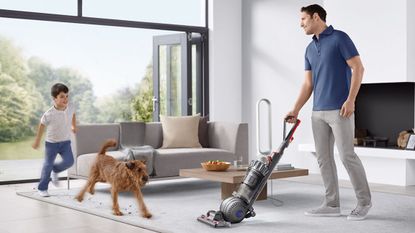 (Image credit: Dyson)
Taking it back to classics, Dyson's Ball Animal 2 is an icon in its own right, thanks to the massive ball design that gives a next-generation look. The powerful upright deep cleans carpets with ease, glides across hard floors, and has effective attachments to clean stairs, crevices, and upholstery.
Reasons to buy
+

Very powerful

+

Particular excellent on carpet

+

Long hose and extension reach

+

Maneuvers easily

+

Large dustbin
Reasons to avoid
-

Hair wraps around the brush roll

-

Only one power setting

-

Heavy to carry between levels
You can trust Homes & Gardens. Our expert reviewers spend hours testing and comparing the latest products, helping you choose the best for you. Find out more about how we test.
Sign up to the Homes & Gardens newsletter
Decor Ideas. Project Inspiration. Expert Advice. Delivered to your inbox.
Thank you for signing up to Homes & Gardens. You will receive a verification email shortly.
There was a problem. Please refresh the page and try again.
If you're on the hunt for the most powerful vacuum on the market, you'll want to directly divert your attention to this review of the Dyson Ball Animal 2 upright vacuum.
With this powerful beast, pet hair is a distant memory, the dust pickup will leave you allergy free, and little crumbs and debris are banished. Whether a trusty upright is all you've known, or you seek the dependability of a corded model, the lengthy 35 foot cord and extendable hose will never keep you feeling restricted.
What's most significant about the Dyson Ball Animal 2 is that it is truly one of Dyson's most powerful vacuums, well ever, with few competitors in the market that seek to offer comparable suction in a consumer vacuum. It's also top-rated for pet owners, which is why it's made the list of our best vacuums for pet hair. Keep reading to see where the Dyson Ball Animal 2 excels, and what kept the popular vacuum from achieving full marks.
Who will love the Dyson Ball Animal 2 vacuum?
The Dyson Ball Animal 2 is best suited for two different types of households: those with large swaths of carpet (the suction level feels unparalleled as it culls the nasties embedded in your carpets) and pet owners who find their fur children's tracked in dirt, kibble crumbs, and shed hair all throughout the home.
The large dust bin makes it optimal for medium to large size homes, though it is not the lightest to take between floors.
Dyson Ball Animal 2: Specifications
Maximum power: 270AW
Dust capacity: .55 gal
Cord length: 35 feet
Noise: ~90 dba
Dimensions: 42.13" H x 15.35"L x 13.39"W
Weight: 17.5 lb
Filter: Advanced, whole-machine HEPA filtration
Warranty: 2 years
Attachments: Combination tool, stair tool, tangle-free turbine tool, extension wand, flexible hose
Dyson Ball Animal 2: design
What sets Dyson's upright models apart from other vacuums is its iconic Ball Technology that makes it easier to navigate furniture and obstacles with a simple turn of the wrist. It's made of glass-enforced polypropylene that also houses the vacuum's motor. The low center of gravity helps the ball stabilize and thus, is easier to maneuver.
The vacuum is helmed by a 13" floorhead to maximize floor coverage in less time. The powerful motorized brush bar digs deep into carpets, while for hard floors, you will want to turn off the brush bar (easy with the touch of a button, just don't forget) so nothing will scratch.
The removable .55 gallon dust bin is roomy. The classic bagless design has an easy one-step operation to spill into the garbage. It's also the site of the Radial Root Technology that uses centrifugal force to filter dust and remove dirt from the airflow efficiently without losing suction. At the back of the machine and the handle, you'll find the hose and an attachment wand that partially nests inside of the hose and pulls out.
Dyson Ball Animal 2: features and functions
Cleaner Head
For use on both carpets and hard floors, the motorized brush roll digs deep into carpets but can be turned off for hard or delicate surfaces. An active base plate automatically raises and lowers to seal in suction across all floors. Hair will wrap around the brush roll, and you're able to monitor it through the transparent design, but it did not appear to affect performance.
Modes
The Dyson Ball Animal 2 has one power mode, so it's a full-tilt at all times. The second switch is to turn off the brush roll for delicate surfaces and hard floors.
Accessories
The Ball Animal 2 comes with several accessories including a stair tool to make cleaning stairs much easier, a Tangle-free Turbine tool that removes hair from carpets and upholstery without any tangles to get in the way, and a combination tool that features a brush and crevice tool. All attachments clip into the hose for easy above-floor cleaning.
Filtration
The Ball Animal 2 features Dyson's advanced 5-stage filtration technologies, capturing 99.99% of particles as small as 0.3 microns, to expel cleaner air. It's also certified by the Asthma and Allergy Foundation of America.
What is the Dyson Ball Animal 2 like to use?
Set-Up
Set up is a little more involved and has taken longer time to set up than any other Dyson I've used. I had to lay the vacuum on the floor to attach the cleaner head and click it to place. From there, I figured out how the wand handle slid into place. It
For moving it between floors, it's actually advised to use the clear plastic handle attached to the dust bin, as opposed to the handle itself. This made it remarkably easier to hoist it up the stairs.
The Dyson Ball differs from more recent packaging in that accessories are wrapped in plastic (as opposed to simply cardboard) and a full instruction guide is included that offers both diagrams and words for assembly.
On Carpets
Holy moly. My carpets must have been dirty again (and it's my job to vacuum a lot, so I do) but just a quick glide through my carpeted hallway, and the dust bin was almost full. I didn't find it difficult to move, though other users found it a little more difficult to push through the carpet.
On Hard Floors
The Dyson Ball Animal 2 works well on hard floors, but do not forget to turn off the brushbar. I'm curious as to how it digs up fine dust since only the cyclonic power is harnessing all the dirt together. It did pretty well at vacuuming around the edges too.
Other Surfaces
The Dyson Ball Animal 2 is optimized to work on alternative surfaces thanks to its easy extendable hose, which gives you a 40-foot reach, making it easier for you to leave the vacuum at the base, and clean as you go upstairs. The extendable hose took a little getting used to use, but attachments clicked in and made cleaning upholstery, crevices, and such a breeze. For instance, cleaning the stairs with the upholstery tool was even easier than using a handheld... the hose stretched just to the top of the stairs, which means I didn't have to bend down and strain my back, and my arm didn't get tired.
Emptying the Dust Bin
The 0.55 capacity is convenient so you don't have to constantly stop to empty. The dust bin was easy to remove and fully separates from the machine so you don't have to carry the entire vacuum to the garbage. The button to remove from the vacuum is the same one that will eject the debris straight into the trash. Because the dust bin was large, everything flowed out and nothing got stuck.
Cleaning and Maintenance
Both of the vacuum filters are easily accessible and removable to clean. One pulls out from the center of the cyclone when you remove the dust bin from the vacuum, the other to access you'll turn on its side, and turn the purple dial counterclockwise until it releases. Both lifetime washable filters can be removed and rinsed with water. Then wait 24 hours for them to dry before putting them back into the vacuum. This should be done monthly, according to Dyson. My biggest issue with the vacuum, which will lead to a fun clean-up time later, though I have not yet seen it affect performance, is how much my hair wrapped. Not my pets, but my longer strands seem tightly bound The clear dust bin can also be removed for cleaning, though it's easiest to wipe clean with a damp cloth.
How others got on with the Dyson Ball Animal 2
A contributor to our team thoroughly enjoyed her experience when it comes to cleaning to her Dyson Ball Animal 2, summarizing that it "packs a punch." Her only critique was that it was heavy to use, which is typical of an upright model.
The Pantry Test
I trialed the Dyson Ball Animal 2 through our Pantry Test, the unscientific test that uses common pantry staples to test the suction capabilities of our vacuums. I arranged a quarter cup of cereal, a quarter cup of rice, and a tablespoon of sugar to see how the vacuum handled food particles large and small. A new edition to this test that I added, is a little bit of hair.
The Pantry Test on hardwood floors

Well, let's start with the good! The fine sugar was easily suctioned up, and the fluff of hair was grabbed before the vacuum even touched it. But the cereal, the larger pieces pushed directly into the rice, until the rice eased up, and the cereal followed. It took a little patience, but everything was cleaned, and nothing got clogged.
The Pantry Test on carpet

The Dyson Ball Animal 2 is a shining star on carpets, easily suctioning everything up in its path. I even tried to embed the fluff of hair, which was still no match.
How does the Dyson Ball Animal 2 rate online?
On the Dyson website, the Ball Animal 2 rates at a 3.9 out of 5 stars with about 600 reviews. Many agree that it has some of the best suction they've seen, but some found it difficult to push on the carpet, while others wanted suction adjustment, especially between high and low pile rugs. Several reviews also mentioned the hose, as to which Dyson responded to customer concerns, advising that the hose is stiffer out of the box, but becomes easier to use over time.
Reviews are comparatively nicer on Best Buy where the Ball Animal 2 received a 4.6 out of 5 stars, with over 2,000 reviews, with many expressing excitement over its pick-up power, especially when it comes to pet hair, and that the ball was easy to maneuver. However, the common theme among users was "Good suction, with a frustrating design," calling forward the unwieldy stiff hose and the mechanism that enables the vacuum to stand upright.
How does the Dyson Ball Animal 2 compare to other models?
The Dyson Ball Animal 2 continues to reign as Dyson's most powerful vacuum. For an extra $100, you can try the Dyson Ball Animal Total Clean, which offers the same cleaning power but six extra accessories including a reach under tool, carbon fiber soft dusting brush, multi-angle brush, mattress tool, articulating hard floor tool and a bag to keep everything else in.
To upgrade the Dyson Cinetic Big Ball Animal vacuum is slightly heavier and bigger, but the only vacuum that doesn't require having to maintain the filter, which is a pretty cool feature. Meanwhile, the more affordable Dyson Ball Multifloor is lighter with its 0.42-gallon dust bin and nixes the Tangle-free Turbine tool, which is reserved for Animal models.
Want to consider cordless? The Dyson V15 Detect (see review) will please when it comes to power and adds an innovative laser into its design to show every speck of dust. Still crave the larger dust bin, well the Dyson Outsize (see review), with a 0.5-gallon dust bin and 120-minutes of run time is sure to give you plenty of time to get through your cleaning.
Dyson Ball Animal 2: Final Thoughts
Among the best Dyson vacuums, if you have a medium to large-sized home, the Dyson Ball Animal 2 will fit the bill. The long 35-foot cord will keep you from feeling restricted and will give you endless suction power. Even better, the larger capacity bin holds its fair share of dust, but because it is so powerful, you may still find yourself consistently reaching for the bin. Plus, its superior filtration and asthma & allergy-friendly certification make it a safe choice for anyone who is sensitive to dust, particles, dander, and more. And if you're always picking up after your pets, this will make the chore slightly faster I think the Dyson Ball Animal found more of my hair that I didn't know buried itself into the carpets.
My biggest gripe was the hair wrap around the brush roll after using newer Dyson models and competitors. And it wasn't my dog's hair that got stuck, it was mine, and I'm not looking forward to cleaning it up. Another feature I would have preferred is that a second suction option would be available, but I will wholeheartedly agree, it's one powerful vacuum, maybe too strong?
But the most important thing, it got my floors CLEAN. The carpets have never looked fluffier, and shall I say that my hardwoods shined? It's even easier to glide the ball mechanism around the hard floors.
Dyson Ball Animal 2: where to buy
About this review and the reviewer
Jaclyn is the US eCommerce editor across the homes titles at Future, including Homes & Gardens, where she specializes in a variety of topics ranging from vacuums to mattresses. She spends her days tracking the latest buzzworthy releases and testing a variety of products to determine whether they are worth bringing into your home.
As with all our reviews, the Dyson Ball Animal 2 has been tested first-hand in our home, using it just as you would so you know exactly what you are buying. Jaclyn's home features a mix of hardwood floors, carpets, and area rugs. A small non-shedding dog lives in the house but still manages to track in his fair share of dirt. The device was tested over a period of several weeks.
The products are given to us free of charge and we test them for as long as possible before forming our reviews. In this particular case, we are able to keep the vacuum, which will enable us to continue to use the product and gives us the opportunity to return to our reviews for updating, so you can keep up-to-date with how it's fared over a period of time.
Sign up to the Homes & Gardens newsletter
Decor Ideas. Project Inspiration. Expert Advice. Delivered to your inbox.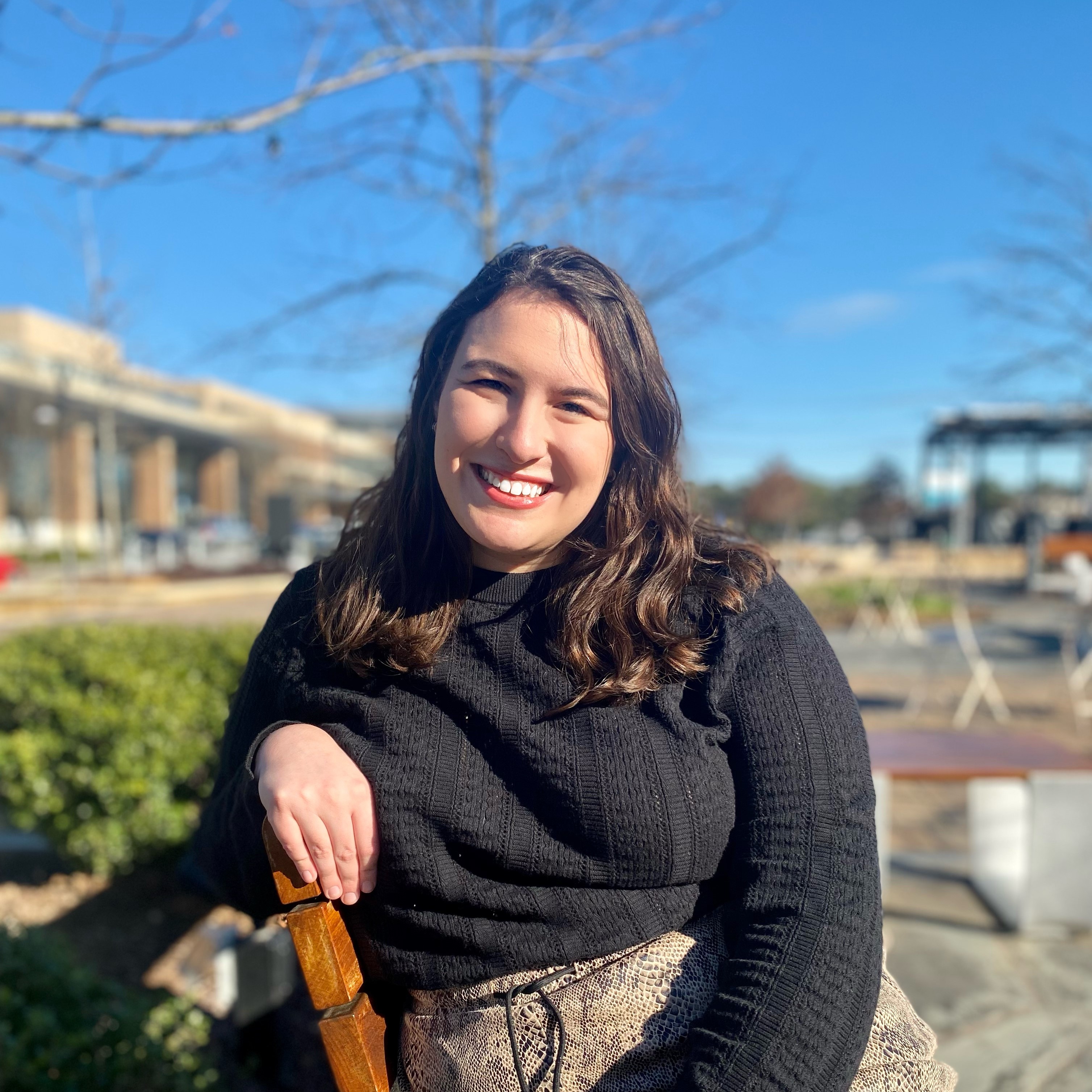 Jaclyn is H&G's eCommerce editor and oversees all things shopping. She's also a bonafide sleep expert, and previously managed all sleep content on Homes & Gardens and Real Homes– in fact, she has passed our five-step certification process to become a verified customer advisor on mattresses. She regularly scouts out the best of the best for buying guides to help you fill your home with only the best. She joined the team in January 2021. She has previously worked with Apartment Therapy, The Kitchn, The Spruce, The Spruce Eats, and MyDomaine. When Jaclyn's not working, she loves browsing real estate listings, unwinding with a chilled glass of Rosé, and entertaining her Cavapoo, Reese.