Dyson Outsize review: a cordless vac with enough power to replace a corded upright
The Dyson Outsize is one of Dyson's most powerful and deluxe cordless vacuums. See if bigger is always better in our review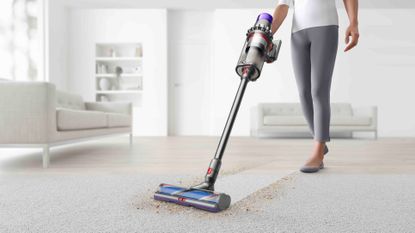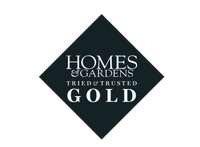 (Image credit: Dyson)
Impressive suction, quick to charge, and super versatile across all levels – the Dyson Outsize has got everything you need to make a clean sweep throughout the home
Reasons to buy
+

Massive dust bin

+

Incredible suction

+

Quick to charge

+

Easy to handle

+

Versatile
Reasons to avoid
-

Top-heavy

-

Hair wraps around brush-roll on hard floors

-

Too powerful on small, delicate rugs
You can trust Homes & Gardens. Our expert reviewers spend hours testing and comparing the latest products, helping you choose the best for you. Find out more about how we test.
Vacuuming at home is no longer a chore with the Dyson Outsize. The updated model (formerly the V11 Outsize) featuring the latest Dyson technology promises to clean up big messes in big homes. We were intrigued to find out more so we called it in for testing to try in dusty, relatively hairy, and busy homes.
We took the relaunched Outsize for a spin. Besides the name difference, both models are effectively the same and have nearly identical performance specs. The key changes include an accessory update and the XL High Torque Cleaner Head had a facelift with the addition of a row of polycarbonate teeth designed to prevent tangles.
Keep scrolling to find out more about this top-of-the-range cordless vacuum cleaner to see if it is for you, then, why not check out our best cordless vacuum cleaners guide for a comparison with other vacs on the market?
Specifications
Maximum power: 220 AW
Dust capacity: .5 gal/ 1.9 litres
Run time: Up to 120 minutes of run time (across two batteries)
Charge time: 4.5 hours
Noise: 82 dBa
Dimensions: H50" x W11.7" x L12.5" / 1,276 x 2681 x 320mm
Weight: 7.9lb /3.56kg
Filter: Advanced, whole-machine HEPA filtration
Warranty: 2 years
Attachments: High Torque XL Cleaning Head, hair screw tool, crevice tool, stubborn dirt brush, mini soft dusting brush, combination tool, wand clip, wall dock, two chargers, extra battery (UK version features Laser Slim Fluffy cleaner head and Light Pipe, but no extra charger)
Who will the Dyson Outsize suit?
Everyone and anyone who likes to use a cordless vacuum cleaner and has big messes to keep on top of. It will easily reach high and low to vacuum crumbs, dust, and dirt since it converts from an upright stick to a handheld with the click of a button. It's a powerful cordless vacuum that could easily replace your corded upright. The extra-long battery life and mega-sized dust-bin mean you won't be running to charge or empty your vacuum as frequently. Just be mindful that it is a little top-heavy (which took us by surprise) but it's something that you get used to, or may require holding with both hands for above-floor cleaning.
Image 1 of 3
Setting up
What's in the box?
- Dyson Outsize Absolute
- High Torque XL cleaner head
- Laser Slim Fluffy cleaner head (UK only)
- Hair Screw Tool
- Combination tool
- Crevice tool
- Quick-release mini soft dusting brush
- Stubborn Dust Brush
- Crevice Light Pipe (UK only)
- Wand storage clip
- Charger
- Docking station
- Extra battery
- Additional charger (US only)
Arriving within a matter of days after ordering, the Outsize packaging was long and slim. Removing the protective, outer delivery box I was left with the product which, again, was in a box with all accessories neatly arranged. There was ZERO PLASTIC plastic packaging used here with tissue paper and cardboard being resident instead which was is a big tick from the start.
The brand has also moved its user manual to online to reduce its environmental impact. They've included a QR code that can easily be scanned with your smartphone to access everything you need to use register and maintain your new vac. It took just a matter of seconds for me to do this. Alternatively, you can just visit this link for quick access to everything you need to know about your purchase.
Before putting the vac to the test, it needed a charge. This one does arrive with 20 percent of its (up to) 60-minute juice already which is clearly marked on a label attached to the bin. I made the most out of this to see if there really was 20 percent / 15 minutes of charge, and there were so happy days. We didn't get very far, though, so on it was with a full charge before equipping it with some accessories and setting some challenges.
Once fully charged, about 4.5 hours, it was ready to start vacuuming across hard flooring, carpets, and rugs throughout the home.
What is the Dyson Outsize like to use?
We've tested numerous vacuum cleaners in our time before getting to try the Outsize, especially with other Dyson vacuums, noticing a distinct change from the early V8 to the product we see today. This is in part to the Dyson DLS technology, which is able to immediately adjust suction according to the surface it senses.
You'll also see the difference in terms of power, with the Outsize being able to reach an impressive 220 AW on boost mode, thanks to the Dyson Hyperdymium motor that spins at up to 125,000rpm, creating twice the suction of any other cordless vacuum. It also boasts Dyson's fully-sealed, 6-layer filtration system that traps 99.99% of particles as small as 0.3 microns, so you'll have a powerful clean, and breathe a little easier too.
We gave it a go across different floor types on all three cleaning modes – Eco, Auto and Boost – which made a noticeable difference to the sound output, remaining battery, and the suction, although this didn't seem to completely affect debris removal.
These modes also affect the battery life, with Boost using up the most juice, and lasting a mere five minutes, compared to the 60-minute lifespan on Eco. We captured a little video (below) that records the difference in sound as you click through the cleaning modes – hit the sound icon to hear it.
The Dyson Outsize comes with numerous attachments, and to be honest, not everyone is going to need to use all of them. BUT we can totally see why someone would because we all have different homes, and different cleaning requirements.
The 12.5" High Torque XL cleaner head is the largest available on a Dyson cordless and covers the most range in one pass. Both the main roller and soft roller head (UK only), combination tool, and hair tool were more than enough for a quick and satisfying clean around the home. However, you also have a crevice tool, stubborn dirt brush, and mini soft dusting brush to use according to your needs. The extra battery and charger are useful for charging both batteries simultaneously so you're never without a charge.
Carpets
With tired-looking carpets which are on the list to be replaced, the Outsize worked wonders on it. Keeping it mostly on the Auto mode the floorhead very cleverly sensed and adapted to the varying levels across the floor Long hair also didn't get too tangled in the brushbar, which seems to find itself all over the house
After vacuuming the carpet, call us impressed. The pile is short and was well and worn down but after a run with the Outsize, it looked lifted, and refreshed, which is rather pleasing to the eye.
Rugs
Using the Outsize on our various rugs throughout the home isn't too hard. It's most effective on a sturdier wool rug as opposed to a thinner, delicate design, where on Eco mode, the suction was just too powerful that the rug either moved around with the floorhead or it prevented the brushbar from spinning, and therefore cease to have any suction at all.
Hard flooring
Going from a space of carpet to hard floors, the vacuum auto-adjusts suction with no work on your part. It effortlessly moves. Hair did wrap on hard floors, but it did not seem to affect performance. However, I needed to take scissors to clip it off.
The UK model comes with the Laser Slim Fluffy Head by default, but in the US the attachment is a Dyson.com exclusive, and available in the Dyson Absolute + for an extra $100. The new Laser Slim Fluffy head differs from the original soft roller head in earlier V11 or V10 models due to the built-in green diode laser that reveals dirt on hard floors that the naked eye can't see. It's pretty amazing, and we've tested and gone into detail about its capabilities in our Dyson V15 Detect review. Note, the soft roller head is smaller than the High Torque XL cleaner head, but that doesn't affect cleaning performance.
While the High Torque XL Cleaner is effective at picking up small on hard floors (more on that in our Pantry Test below)if you have the means to, we suggest upgrading to the Dyson Outsize Absolute + (US only) because using the soft roller across hard floors is extremely satisfying, and that's before the game-changing laser addition. Granted, because it is only available through Dyson directly, its availability is limited.
The cleaner heads clip out and in with the same technique, as each accessory, with a little red lever. Another thing to note is that the soft roller head is also not as large as the High Torque XL cleaner head, but that doesn't affect cleaning performance.
Above Floor Cleaning
While impressed with what this vacuum could accomplish across a range of surfaces, once we detached the wand and cleaner head into a handheld, we found our arms quickly growing tired of reaching up to clean door frames and cobwebs that found their way into corners. Most of the vacuum's weight is in the handheld, and clearly due to the expansive dust bin. While it was manageable for a young adult to get through the cleaning, it took decidedly more effort for an older family member. This is something to keep in mind if you want something which is lightweight to use at any level of the house.
Storing, Charging, and Maintenance
Storing the Dyson Outsize as one with a floorhead, wand, and bin attached is pretty easy if you secure it onto a wall-mounted docking station. If you don't particularly want it attached to the wall then a freestanding docking station can be purchased at $149.99 direct at Dyson US or £100 from Dyson UK. However, there are nine accessories (plus the two cleaner heads) to also somehow store which is where a utility cupboard, shelf, or bag will come in handy to keep them all together.
When the vac is docked it is charging. It'll take up to 4.5 hours to fully charge, although it can be used any time with any amount of juice because the suction does not fade. You can check exactly how much power it has as it charges by pressing the button on the LCD screen. Unless you have a dock set-up, however, you'll need to plug the charger into an electrical socket with the bin perched on the floor or a worktop. The charger plug is big and won't charge the vac unless properly secured into the plug, must be completely flat.
Aside from emptying the bin as soon as the dirt reaches MAX level, cleaning of the Outsize may also be required with a damp cloth if you've vacuumed up anything particularly messy. It's important to regularly clean the filters and check for blockages, too, which you'll be alerted to on the LCD screen. The brushbar and tools would all benefit from a rinse under the tap as well to keep them performing at their best – please DO NOT put in the dishwasher as this won't do anyone any favors!
The Pantry Test
I trialed the Dyson Outsize through the Pantry Test, the unscientific test that uses common pantry staples to test the suction capabilities of our vacuums. I arranged a quarter cup of cereal, a quarter cup of rice, and a tablespoon of sugar to see how the vacuum handled food particles large and small. I also updated the test to show how the vacuums handle hair too.
The Pantry Test on hardwood floors
I'm sorry to report that the Pantry Test on hard floors did not quite go the way I wanted to. If you look closely, on the center of the cleaner head, there's a slide bar positioned with a plus and minus sign. It's a manual height slider that adjusts how close the cleaner head is to the floor. The plus is for ground-in dust and debris. The minus is for deep pile carpets and delicate flooring. I haven't tampered with the switch, leaving it in the neutral, center position. In this way, the Outsize simply pushed the larger cereal pieces forward, slowly picked up the rice, and required a couple of passes over the sugar to get it cleaned up too. As for the hair, instead of suctioning up and depositing it in the dustbin, it wrapped around the brush bar. It was not until I put the cleaner head on the minus position that it would even consider suctioning the cereal, but who will want to lean down to the floor every time they change floor types?
The Pantry Test on carpet
On the contrary, the Outsize passed this test with flying colors! It's a true beast on the carpet. It sucked up the cereal, basically played a melody as it captured the rice, rode right through the sugar, and pulled in the hair after a single pass (I pushed it into the carpet a bit too).
How does the Dyson Outsize compare to others Dyson vacuums
What really sets the Outsize apart from other Dyson vacuums is that it has a 25 percent wider cleaner head and an incredible 150 percent bigger dustbin, or a 0.5 dust bin as opposed to 0.2 gallons, and includes the extra battery for extended cleaning time.
In terms of power, it is right on par with the Dyson V15 Detect, mentioned earlier. Both also received the upgrade from the mini-motorized brush to the hair screw tool, which keeps hair from getting tangled. The Dyson V15 Detect is the first vacuum of its kind to offer a laser in its design, whose entire purpose is to reveal what the eye can't see. The addition of a piezo counter gives you an exact particle count of what has been collected.
The Dyson V15 Detect starts off at $749.99/£629.99, while the larger Outsize is $849.99/£699.99. If you want a hybrid of the two, you can score the Dyson Outsize Absolute + for $949.99 directly from the Dyson store.
As far as cordless vacuums with a dust bin that can match the size of Dyson, well, we couldn't find any, though the latest Shark Vertex Pro Cordless Vacuum is loaded with a generous quart-sized bin.
How does it rate online?
There's some rave reviews out there for this vac. Target customers have given the mighty vacuum 4.8 stars out of 5 and those who have bought at Best Buy have given it 4.7 stars with many gushing about its unparalleled suction power and battery life, ability to conquer pet hair and cull out the muck on floors that had just been vacuumed thoroughly before. Many also agree that it's not featherlight compared to other Dyson, but acknowledge the compromise for the bigger dust bin and battery. At Dyson US, 88 percent would recommend the Outsize to a friend, with a 4.6 out of 5-star rating.
Homes & Gardens verdict: should you buy the Dyson Outsize?
Our verdict: a resounding YES, but we acknowledge it's not for all households! It's (almost) as if we look forward to vacuuming with it because the results were so impressive. It was super easy to set up and it was really handy to have the fuller-size bin and larger cleaner head. Plus it looks REALLY smart.
However, if you plan to frequently use it as a hand vac for cleaning up high and have a weaker upper body strength, we ultimately suggest trying a more lightweight Dyson, like the Dyson V15 Detect, which has the same power and but the hand vac is lighter and less bulky. You also may find that if your home is say under 1,000 square feet, the extra dust bin may be more than you need.
I'd like to see improvement in the fact that hair did wrap around the High Torque XL, but overall, it's more a cosmetic inconvenience than a performance-based one.
To finish off with the highlights, the Dyson Outsize is best for those with a lot of square footage to cover, especially large swaths of carpets that need a deep clean. You'll be able to get through a massive portion of your clean (maybe the whole home) before swapping out batteries or making a pit stop to the trash to empty the dust bin. To streamline chores further, the larger cleaner head ensures move coverage over one pass. It's really a beast, in all the right ways.
About this review – and our reviewers
Jaclyn Turner is the US eCommerce editor across Future home titles, including Homes & Gardens where here she specializes in a variety of topics ranging from vacuums to bedding. She lives in a two-story home that's equal parts carpet and hard floors. A fluffy shedding pup also lives there and loves to wreak havoc with his coat, but more or less, it's her long hair that also tends to find its way around the home.
As with all our reviews the Dyson Outsize has been tested first-hand in our home, using it just as you would so you know exactly what you are buying. The products are given to us free of charge and we test them for as long as possible before sending them back to the brand unless we are able to keep them as we are with this cordless vacuum. This means that we can continue to use the product which gives us the opportunity to return to our reviews for updating, so you can keep up-to-date with how it's fared over a period of time.
Sign up to the Homes & Gardens newsletter
Decor Ideas. Project Inspiration. Expert Advice. Delivered to your inbox.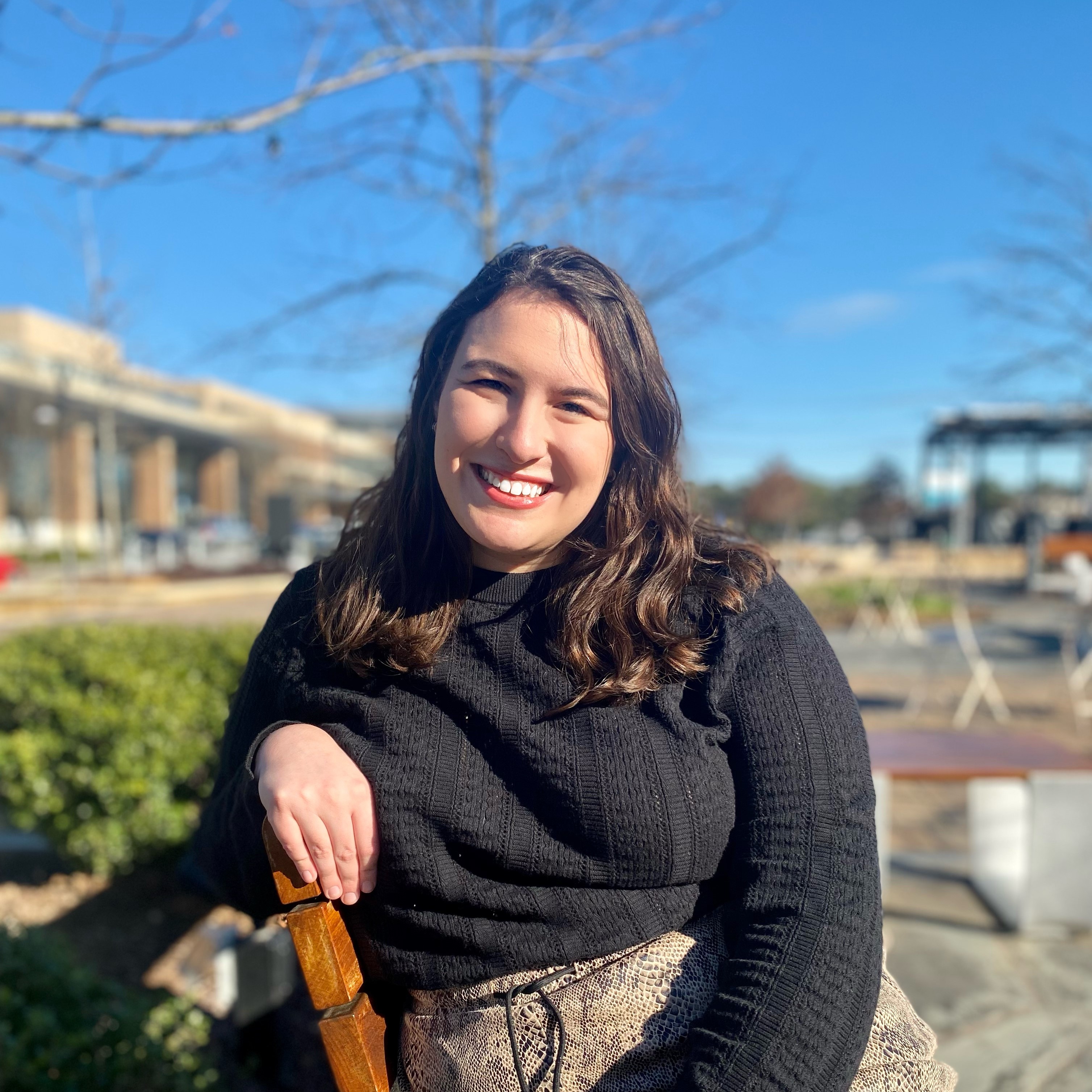 Jaclyn is H&G's eCommerce editor and oversees all things shopping. She's also a bonafide sleep expert, and previously managed all sleep content on Homes & Gardens and Real Homes– in fact, she has passed our five-step certification process to become a verified customer advisor on mattresses. She regularly scouts out the best of the best for buying guides to help you fill your home with only the best. She joined the team in January 2021. She has previously worked with Apartment Therapy, The Kitchn, The Spruce, The Spruce Eats, and MyDomaine. When Jaclyn's not working, she loves browsing real estate listings, unwinding with a chilled glass of Rosé, and entertaining her Cavapoo, Reese.