NutriBullet GO Portable Blender review
The NutriBullet GO Portable Blender is an affordable portable blender that's perfect for summer smoothies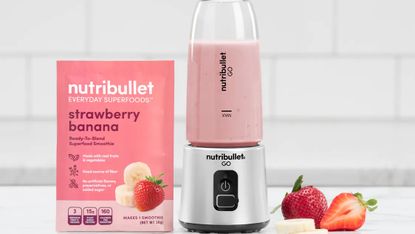 (Image credit: Nutribullet)
While the NutriBullet GO Portable Blender doesn't have the most powerful battery or largest capacity, it is perfectly designed for taking on the go and its safety features mean it's going to be safe in any bag as you travel.
Reasons to buy
+

Lightweight

+

Safety-first design

+

Can fit into most bags

+

Long-lasting battery

+

Intuitive controls

+

Not very loud
Reasons to avoid
-

Lacking in power

-

Can't handle large drinks

-

Bottle cannot go in the dishwasher

-

Not the smoothest blend
You can trust Homes & Gardens. Our expert reviewers spend hours testing and comparing the latest products, helping you choose the best for you. Find out more about how we test.
It's an image that paints itself: you wake up bright and early and get your gym bag ready. You make sure you have everything you need to head straight to the office after your workout. Washbag? Check. Work clothes? Check. Nutribullet GO portable blender? Check.
None of us have had much use for even the best portable blenders in the past year, but with the return of the morning commute (or vacations, or just leaving the house) comes the need to leave your kitchen, and all of your favorite appliances. That's where the NutriBullet GO Portable Blender comes in, though. It has a lightweight design that allows you to store everything you need to blend up in a travel cup, and screw it onto a rechargeable base for blending on the go, literally. I put the NutriBullet GO Portable Blender to the test for a week to see how it works and if it can compare to a corded blender.
My verdict? For the price, it's one of the best blenders you can buy.
Specifications:
Colors: silver, red, black, white
Type: portable blender
Weight: 1.5lb
Capacity: 13oz
Speed settings: 1
Material: plastic
Dimensions: 7.52 x 7.01 x 4.06 inches
Motor: 700 watts
NutriBullet GO design
Even the box that the NutriBullet GO comes in is small. It has two main parts: a base, with the button to start the blending process and a screw-on plastic lid that covers the blades, and a travel cup, which has a plastic lid with a carry handle.
The blender comes with a decent amount of charge, which is a nice touch. I was able to begin blending almost immediately.
The first impression I had of the NutriBullet GO was that it is very lightweight indeed. At just 1.5 pounds, it really is incredibly portable. I could happily throw it into a rucksack for work without being weighed down. Because it is so compact, I wouldn't even need a rucksack to carry it. My regular handbag would more than suffice.
The carry cup is not too big. It has a capacity of 13oz, so this truly is a personal blender. I found that filling to the max line created a full cup of smoothie or shake, but not enough to share.
Safety features with the NutriBullet GO
Screwing the cup onto the base of the blender will cause the lights to flash blue. This signifies that the blender is ready to go. If you haven't screwed on the cup it won't be possible to turn the blender on, so there is no risk of accidentally shredding the contents of your bag or potentially injuring yourself with an exposed blade.
The lid to both the carry cup and the blender base can screw on very securely, so I did feel safe taking this on the go.
NutriBullet GO: how does it perform?
The first smoothie I made in the NutriBullet GO had all the classics: milk, blueberries, strawberries, and spinach. I was impressed with how easily the blades sliced through the spinach and strawberries, and I had a smoothie within 30 seconds.
I also tried this blender with frozen strawberries and raspberries to see how it could handle small amounts of frozen fruits, and while there were a lot of seeds, all of the frozen fruit came out well-blended.
One of the most striking things about this blender is how quiet it is, which is perfect for using in an office or on the go. You won't wake anyone up with this blender, the noise level is comparable to an electric toothbrush. To turn the blender on you just press the button twice. After a cycle the NutriBullet GO automatically shuts off, but you can also shut it off by pressing the button once mid-cycle.
The smoothie came out well blended, but when pouring out of the blending cup I found that there were a few blueberries that had not been blended. The NutriBullet GO has no trouble blending blueberries, because most of the handful I had added were fully blended, but it must have somehow missed a couple due to the very short cycle.
Can it handle ice?
There are two main uses for the NutriBullet GO – making morning commutes more straightforward, or taking on trips in RVs or campsites. Neither of these scenarios will enable you to have fresh ice to blend in the NutriBullet GO, but I thought it was only fair to see how it handled ice.
I added two cubes of ice to my morning smoothie to see how the NutriBullet GO Portable Blender would handle it. While the ice cubes didn't get in the way of the blending, they came out of the blender virtually intact. The rest of the smoothie was very cold and well blended, but no, the NutriBullet GO cannot crush ice.
How to clean the NutriBullet GO Cordless Blender
I found the blades easy to clean after use. Doing this immediately after you use the blender will mean that no residue dries onto the blades, which makes cleaning a very easy process.
The carry cup and the lid cannot go in the dishwasher but I found that adding some water and dish soap to the bottle and shaking it with the lid screwed on was an effective way of cleaning.
Should you buy the NutriBullet GO?
I have soft spot for this blender, but it's only suitable for a certain customer. If you want a blender for your home and feel like it could be convenient to go cordless, you'll be disappointed in its lack of power. But, if you love a morning smoothie or a post-gym protein shake, it's a really great buy.
For a start, it's super affordable, so much so that you could justify having it as a blender that you exclusively use when you're on the go or taking a trip, and it's also incredibly lightweight and quiet, meaning that using it on the go really won't be a problem.
About this review, and our reviewer
Millie Fender is our Editor for all things small appliances at Homes & Gardens. She spends a lot of time testing everything from toasters to air fryers in her London apartment, and recommending the very best ones to readers.
All our reviews are tested from home, and the Nutribullet GO review is no exception. Millie put it to the test for a number of days to make morning smoothies. She even took it for a walk in her bag to make sure it didn't spill!
Sign up to the Homes & Gardens newsletter
Decor Ideas. Project Inspiration. Expert Advice. Delivered to your inbox.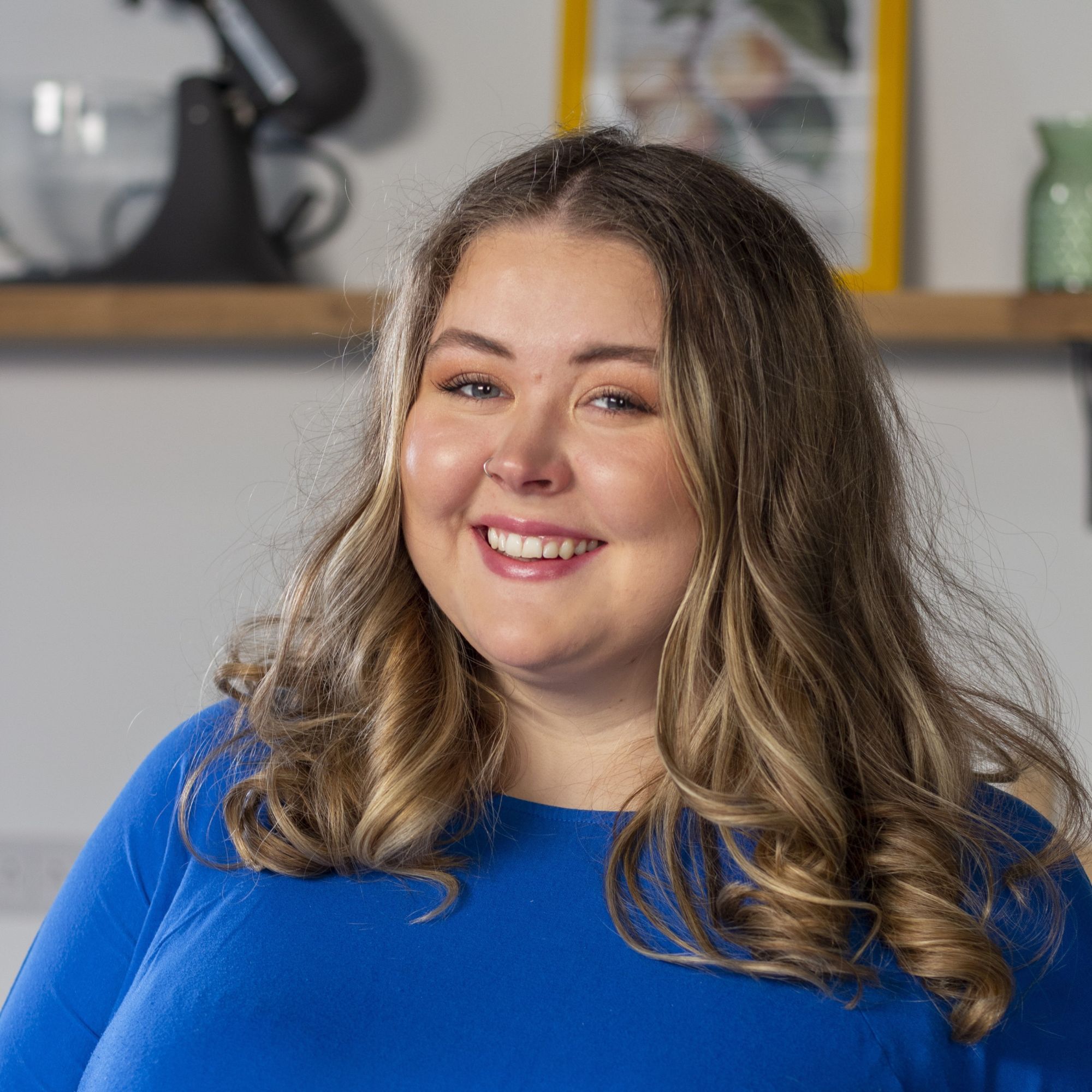 Millie Fender is Head of Reviews on the Homes and Gardens Ecommerce team. She specializes in cooking appliances, such as the best kettles, and also reviews outdoor grills and pizza ovens. Millie loves to bake, so she will take any excuse to review stand mixers and other baking essentials. When she's not putting products through their paces in our dedicated testing kitchen, Millie's reviews are conducted at home, meaning she uses these products in her own day-to-day life.