Wolf Gourmet Stand Mixer review: one of the best we've reviewed
Our review of the Wolf Gourmet Stand Mixer put this pro-level appliance through a baking Olympics. Here's how it performed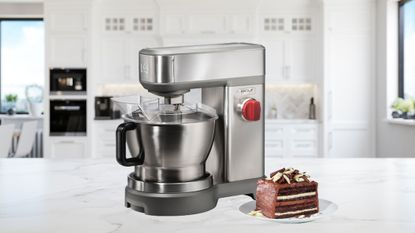 (Image credit: Getty/ Wolf)
The Wolf Gourmet Stand Mixer is every baker's dream, offering a flawless experience from whipping cream to kneading dough.
Reasons to buy
+

Pro-level blending quality

+

Smooth operation, and never splattered

+

Didn't overheat or shake

+

High-quality attachments

+

Easy operation

+

Great for large baking projects
Reasons to avoid
-

Very Expensive

-

Stainless steel shows fingerprints
You can trust Homes & Gardens. Our expert reviewers spend hours testing and comparing the latest products, helping you choose the best for you. Find out more about how we test.
The Wolf Gourmet Stand Mixer is in a league of its own. It's exceptionally sturdy, smoothly operates, and delivers consistent results, making an excellent case as one of the best stand mixers we have reviewed.
Knixing the traditional tilt-head design, the Wolf uses a bowl lift technology which increases the stability of the machine and easily lifts and locks securely for easy use.
The accompanying 7-quart professional-grade bowl is said to fit enough batter for up to 14 dozen cookies or eight pounds of dough at a time. And even if you're making smaller batches, not necessarily meant to support party prep or a bake sale, we've found no shortage in its versatility. We tasked this premium design with a series of baking tasks. Read on to learn why we think you should part with your hard-earned dough as we get into our review.
Specifications
Model Number: WGSM100S
Capacity: 7 quarts
Weight: 29 pounds
Speed settings: 10
Material: Bushed Stainless Steel
Dimensions: 17" x 17.6" x 10.5" inches
Motor: 500 watts
Attachments: 7-quart bowl, dough hook, whisk, flat beater, splash guard, black and brushed silver knobs
Warranty: 5 years
Wolf Gourmet Stand Mixer Design
The Wolf Gourmet mixer is sleek inside and out. It has a slightly boxy build, clad in brushed stainless steel. The speed selection offers a visual punch in Wolf's signature red, but if you're looking for something to blend into your kitchen, or stick to a certain scheme, the packaging also includes a black and a silver knob.
The mixer has 10 speeds, and a pulse function. While you should start your mixer slow and then gain speed, the Wolf seemed to ease itself into its selected setting, as opposed to hitting full speed right away and causing a splatter.
Below what you can't see, the motor and gearing system maintains a constant speed and power even while mixing dense, heavy bread doughs, moving in a two-way planetary motion to provide maximum coverage. The 500 watts motor felt more than adequate, and each setting runs so smoothly. The bowl never shook aggressively, and the motor never appeared to get warm (thanks to a built-in ventilation system), even after running the mixer consecutively for many minutes at a time. It's not particularly noisy, no worse than running a vacuum cleaner. Perhaps even better than a blender or coffee grinder.
The Wolf Gourmet Stand Mixer comes with all the attachments you would expect of a regular stand mixer. That includes a dough hook, whisk, and flat beater as well as a plastic shield. The attachments each have a substantial feel, and the dough hooks and flat beater are constructed from aluminum with a gloss powder coat finish, that takes on attributes of a non-stick coating as the batter slid right off for easy cleaning.
The mixer also has a specialty attachment area feature where you can purchase additional accessories like a meat grinder. It's hidden, but easily accessible at the front of the machine, with a magnetized cover to snap it in and out of place.
Many stand mixers are quite heavy, and the Wolf Gourmet stand mixer is no exception. At a hefty 29 pounds, it is a significant weight to lift up into cupboards, and it also has a rather tall frame that may not fit under all cabinets. It's definitely a design meant to be seen and displayed. More casual bakers, or those who don't have space to display their stand mixer or care to lift it in and out of storage, may prefer the compact frame of one of the best hand mixers.
Setting up the Wolf Gourmet Stand Mixer
The stand mixer comes with the whisk attached. It was definitely heavy to pull out of the box, at 29 lbs., but once it was plugged in, it was ready to go. Though, you will want to refer to the manual to get a sense of the mechanisms of adding and removing attachments and securing the mixing bowl. The Quick Guide also gives recommendations for speeds depending on what you're mixing.
Making cake
Cake is one of our favorite ways to test the capabilities of a stand mixer. As a chocoholic it was only fitting to try a chocolate cake recipe. I used the flat edge, but the whisk could also have been used as well.
Interestingly enough, my cake recipe did not call for butter, but it easily combined my dry ingredients with the wet. I was warned that batter would be purposely thin, especially since my recipe had me top off the mixing with boiling water. It easily poured into my cake pans, leaving little to scrape out with a spatula, though this is a time where I was thinking about how nice it would be for the mixing bowl to have a spout, though the handle was perfectly comfortable to grip on to.
Making buttercream frosting
Starting out by creaming softened butter, in just a few minutes, the butter whipped up into a fluffy consistency. Then I incorporated half the cocoa and powdered sugar at a time. It said this process could take three minutes each time, but was easily done in two. Each time I pushed the frosting back down to the middle to give a chance for everyting to get evenly incoporated. Once I added in the milk ingredients, it immediately got liquidy before thickening right up to a whipped texture.
Making bread
I thought it would be a good time to test out the Wolf's dough capabilities with a delicious Challah recipe.
I first used the whisking attachment to combine the yeast, water, eggs, oil, and salt. Then, I unlatched the bowl and swapped in the dough hook before gradually adding flour a cup at a time. I likely should have used the splash guard, as some flour ended up in various places. Within a few minutes on level 3, the dough began to form and reached a smooth, yet very gooey consistency. All ingredients were well integrated and required minimal tampering.
Of course, waiting for it to proof, it could have been nice to have one of the best bread makers, if you prefer a less involved bread baking experience.
Making cookies
I attribute my best batch of homemade cookies ever to this mixer. The perfect chewy on the inside, crunchy on the outside, thinking of them as I write this up.
With the flat edge beater, I swiftly mixed wet ingredients before incorporating the flour, and then chocolate chips. I had perfect cookie dough in less than five minutes. It took me longer to compile all the ingredients and dole them out onto cookie sheets.
Making Whipped Cream
Perhaps one of the easiest recipes of the day, just heavy whipping cream, and a splash of vanilla and sugar. It was entertaining to watch the cream whip up on level 10. I never worried about splatter either.
One and a half cups of heavy cream puffed up to about half the capacity of the mixing bowl. It easily poured into another bowl, and cleaning the whisk required a quick rinse.
Cleaning the Wolf Gourmet Stand Mixer
The Wolf Gourmet Stand Mixer bowl can go through the dishwasher, but accessories should be cleaned by hand. However, its large size may not fit in some dishwashers or take up too much space so it's easier to clean by hand.
It's easy enough to clean the flat beater and dough hook. Cleaning any whisk attachments by hand can feel like a hassle, but this one is exceptionally sturdy.
You can clean the bowl's exterior using a microfiber cloth, and it polishes up very easily, making it a worthy appliance to keep on the counters.
Should you buy the Wolf Gourmet Stand Mixer?
For avid bakers who may find themselves reaching for their stand makers regularly, such as on a weekly basis, I say absolutely. I imagine this sturdy stand mixer to last in your kitchen for years to come.
It passed every ingredient test with ease and grace and took mere minutes to mix its way through dough and whipped ingredients and was easy enough to keep clean, though the stainless steel exterior is prone to fingerprints.
However, its price tag is something to gawk at, making this quite the investment for a casual baker. Of course, Wolf's sleek modern design is also unlike other stand mixers on the market, and for those who seek to have something different than the industry-dominating KitchenAid, well the Wolf Gourmet Stand mixer is certainly a noteworthy pick.
About this review, and our reviewer
Jaclyn is the US eCommerce editor across the homes titles at Future, including Homes & Gardens, where she specializes in a variety of topics ranging from vacuums to mattresses. She spends her days tracking the latest buzzworthy releases and testing a variety of products to determine whether they are worth bringing into your home. All reviews are based on the real-life experience of using these products around the home.
As with all our reviews the Wolf Gourmet Stand Mixer has been tested first-hand in our home with a range of common recipes that will utilize the stand mixer's range. The products are given to us free of charge and we test them for as long as possible before forming our reviews. In this particular case, we are able to keep the stand mixer which will enable us to continue to use the product and gives us the opportunity to return to our reviews for updating, so you can keep up-to-date with how it's fared over a period of time.
Sign up to the Homes & Gardens newsletter
Decor Ideas. Project Inspiration. Expert Advice. Delivered to your inbox.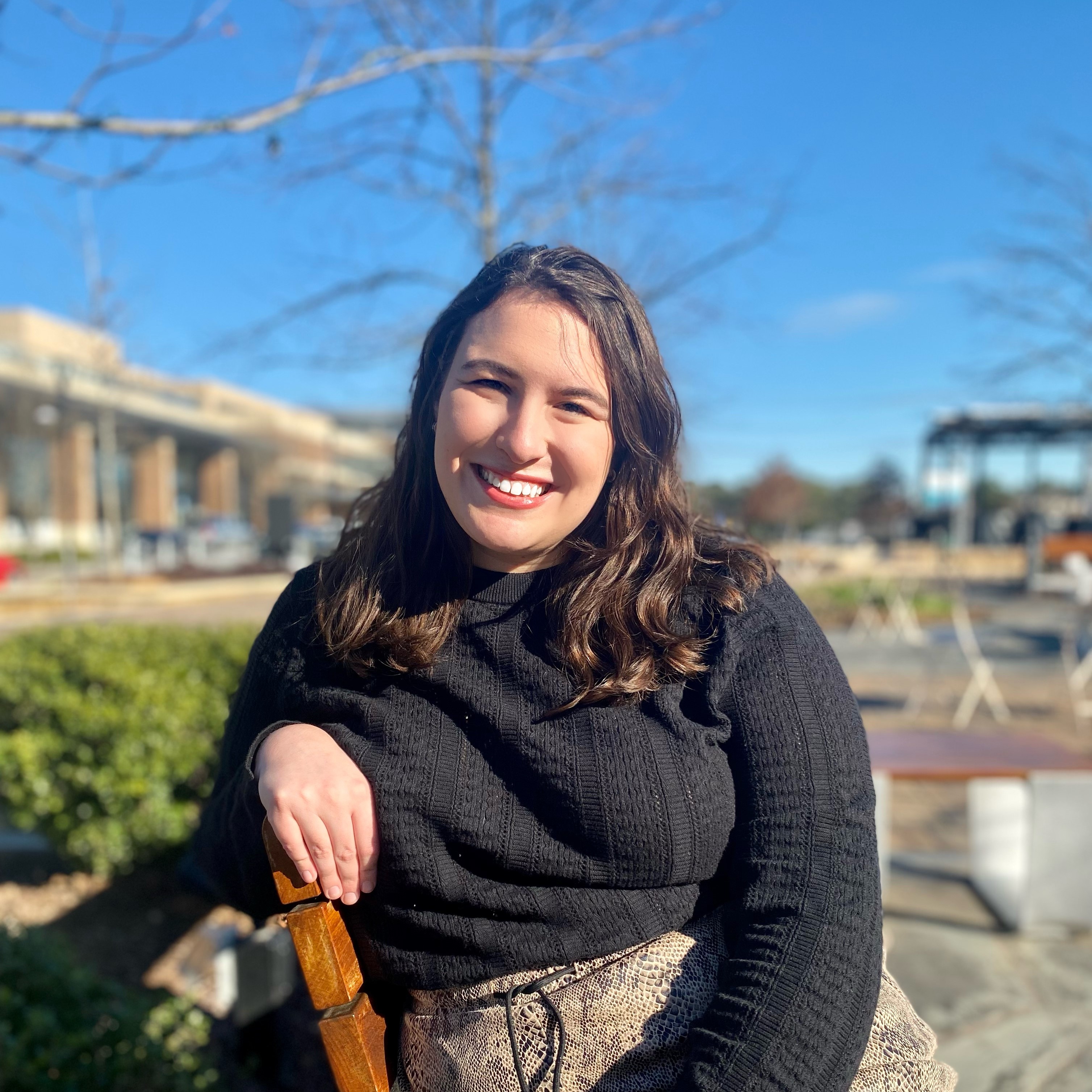 Jaclyn is H&G's eCommerce editor and oversees all things shopping. She's also a bonafide sleep expert, and previously managed all sleep content on Homes & Gardens and Real Homes– in fact, she has passed our five-step certification process to become a verified customer advisor on mattresses. She regularly scouts out the best of the best for buying guides to help you fill your home with only the best. She joined the team in January 2021. She has previously worked with Apartment Therapy, The Kitchn, The Spruce, The Spruce Eats, and MyDomaine. When Jaclyn's not working, she loves browsing real estate listings, unwinding with a chilled glass of Rosé, and entertaining her Cavapoo, Reese.