Best bread maker 2023: tried and tested for perfect loaves
We have reviewed the four best bread makers on the market to help you choose the right one. Here are our top picks from Breville, Oster, Zojirushi and Cuisinart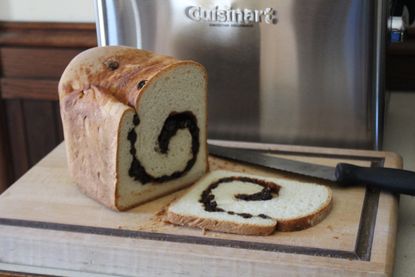 (Image credit: Future)
Choosing the best bread maker can be the difference between a tough and dense loaf of bread, and a bakery-style slice to start your morning. We tested four of the best bread makers on the market from Oster, Breville, Zojirushi and Cuisinart to rank them based their ability to make well-risen, tasty loaves from scratch. Some come with extras such as nut dispensers or smart control dials, whereas others keep it simple with speedy bake loaves and all-in-one recipes.
The best bread makers come with a selection of settings that can be used to make anything from French bread to gluten-free loaves. If you already own one of the best stand mixers on the market, you may be wondering if you even need a bread maker. The advantage is that it completes every step of the process for you, from kneading and rising to that final bake. The margin for error with a bread maker is very small, and many come with a selection of recipes that are designed to work the specific bread maker.
When picking the right bread maker for you, think about the space you have to dedicate to your new appliance. Some can be quite large and heavy, so if you plan on lifting them on and off your kitchen counter, pick a smaller or more lightweight model.
Best bread maker overall
Specifications
Loaf size: 2 pounds
Settings: 15
Nut dispenser: No
Size: 18 x 10.5 x 12.8 inches
Reasons to buy
+
Double kneading blades
+
Excellent crust texture
+
Custom loaf modes
+
15 included settings
+
Good add-in distribution
Reasons to avoid
-
No nut dispenser
-
Only one loaf size
The Zojirushi Virtuoso Plus Breadmaker doesn't come with a range of loaf sizes, but with double kneading blades, it does make a brilliant 2-lb loaf. There are 15 pre-set options including European loaves, and even cake or jam.
We made a classic white loaf, which took 3 hours and 45 minutes. The texture was outstanding, and our loaf was well-risen with a bakery-style crust. When we made our raisin loaf the fruit was distributed perfectly from top to bottom of the bread, although the bread maker does lack a nut dispenser which could be of use for some loaves.
When we made a walnut loaf it prompted us to add our nuts after one hour, which makes the bread maker not as hands-free as some others. Despite that, it's still at the very top of our list because of the quality of the bread we made in the Zojirushi Virtuoso Plus Breadmaker. It is an outstanding machine that will last for years to come, and a definite top pick for bread-lovers.
Our Zojirushi Virtuoso Plus Breadmaker review has more details
Best bread maker for smart settings
Specifications
Loaf size: 1-lb., 1.5-lb., 2-lb. and 2.5-lb
Settings: 13
Nut dispenser: Yes
Size: 9.8 x 15.7 x 13.9 inches
Reasons to buy
+
Impressive recipe list
+
Four loaf sizes
+
Nut dispenser included
+
Smart controls
Reasons to avoid
-
Works better on larger loaves
-
Not all of our bread rose perfectly
Breville's the Custom Loaf Bread Maker is the smartest bread maker on the market. It has 13 cooking modes with an additional four loaf sizes, as well as three levels of crust brownness. That means there are hundreds of potential loaf combinations for you to try, and we tried a handful in our bread maker testing.
The Breville the Custom Loaf Bread Maker was incredibly easy for us to set up, and we really enjoyed the selection of recipes included in the recipe book that comes with the bread maker. We made a simple white loaf in the smallest size, and found that while the loaf came out well, it had a rough texture that showed it wasn't well formed in the deep 2.5-lb capacity tin. Generally speaking, our larger loaves looked a lot better.
We really enjoyed using the nut dispenser, which made any loaf of bread completely hands-free. Our pesto loaf was very well-risen with evenly distributed our pine nuts, and we also found that the crust brownness was very effective. Our one gripe was that the bread didn't seem to rise as well as it did in other bread makers.
Our Breville the Custom Loaf Bread Maker review has more details
Best value bread maker
Specifications
Loaf size: 1.5 or 2 pounds
Settings: 12
Nut dispenser: Yes
Size: 11.55 x 8.81 x 13.02 inches
Reasons to buy
+
Multiple browning settings
+
Automatically dispenses mix-ins
+
Keeps bread warm for one hour after baking
+
Very easy to clean
Reasons to avoid
-
Loaves are an awkward shape
The Oster Expressbake Breadmaker didn't deliver on traditional-size loaves, but we think it is an excellent bread maker for compact spaces and its automatic nut dispenser is a more premium feature for such a good-value machine.
Our white bread was finished in under two hours, and we also were very impressed with the wholemeal loaf we made in the Oster Expressbake Breadmaker. It lifts right out of the bread maker, but it bakes upright as opposed to lengthways, like a traditional loaf. We found it best to lay the bread on its side to get a more conventional shape slice.
We enjoyed the nut dispenser, which meant we could leave the bread maker to work nuts through the dough instead of having to add them manually. However, a higher concentration of walnuts ended up at the bottom of the loaf, so they could have been better integrated.
Our Oster Expressbake Breadmaker review has more details
Best bread maker for loaf options
Specifications
Loaf size: 1, 1.5, or 2 pounds
Settings: 16
Nut dispenser: No
Size: 16.5 x 10.25 x 12 inches
Reasons to buy
+
Settings for any type of loaf
+
Made amazing dessert breads
+
Easy-use display
Reasons to avoid
-
Bulky design
-
Some loaves were tricky to remove
The Cuisinart CBK-200 Convection Bread Maker is a large but commanding bread maker. It has 16 settings and we put a range to the test when we tried it out for ourselves. Our white loaf took a while, but came out great even when we tried it at a smaller size.
We really enjoyed some of the sweeter loaf options with this bread maker. Our raisin loaf came out with a show-stopping swirl that looked handmade. We also tried making a lemon poppy seed cake which had a good hands-free finish, but was a little more dense than a cake ought to be.
With three loaf sizes to choose from, as well as a selection of brownness settings, we really enjoyed the Cuisinart CBK-200 Convection Bread Maker as an alternative to the Zojirushi that makes more than one size, but some of our loaves came out a little dense, so it could take some practice to make the perfect loaf.
Our Cuisinart CBK-200 Convection Bread Maker review has more details
How we chose the best bread makers
You can trust Homes & Gardens. Our expert reviewers spend hours testing and comparing the latest products, helping you choose the best for you. Find out more about how we test.
A lot of the best bread makers offer very similar features and designs, so the only way to decide which is the best is to test them out hands-on. That's why we made sure to put each of the machines in this guide through their paces before writing this guide, and it's also why you can click through to see how the machines performed in our full bread maker reviews.
When testing we used the recipes that came with each bread maker, and made a selection of sweet and savory, as well as white and whole-wheat breads in each. Where bread makers offered a different selection of sizes and crust brownness, we tried a variety of different settings to see how well the bread makers made small loaves compared to large ones. See how we test to find out our full processes across appliances, sleep products and much more.
How to choose the best bread maker for you
When choosing the best bread maker for you, think about how experimental you want to get. There is no point choosing a bread maker with hundreds of pre-set modes if all you want to make is a sandwich loaf every week. However, if you choose a more basic bread maker and you plan on trying out a range of recipes, be sure to opt for one that at least has a good recipe selection.
The size of your bread maker is also important because it can take up quite a lot of space on your kitchen counter. The smallest bread maker we tested is the Oster Expressbake Breadmaker. Still, with this bread maker, you do lose the conventional shape of a loaf of bread, with a more high and narrow shape that is undoubtedly space-efficient but a lot more upright than your average loaf.
Sign up to the Homes & Gardens newsletter
Decor Ideas. Project Inspiration. Expert Advice. Delivered to your inbox.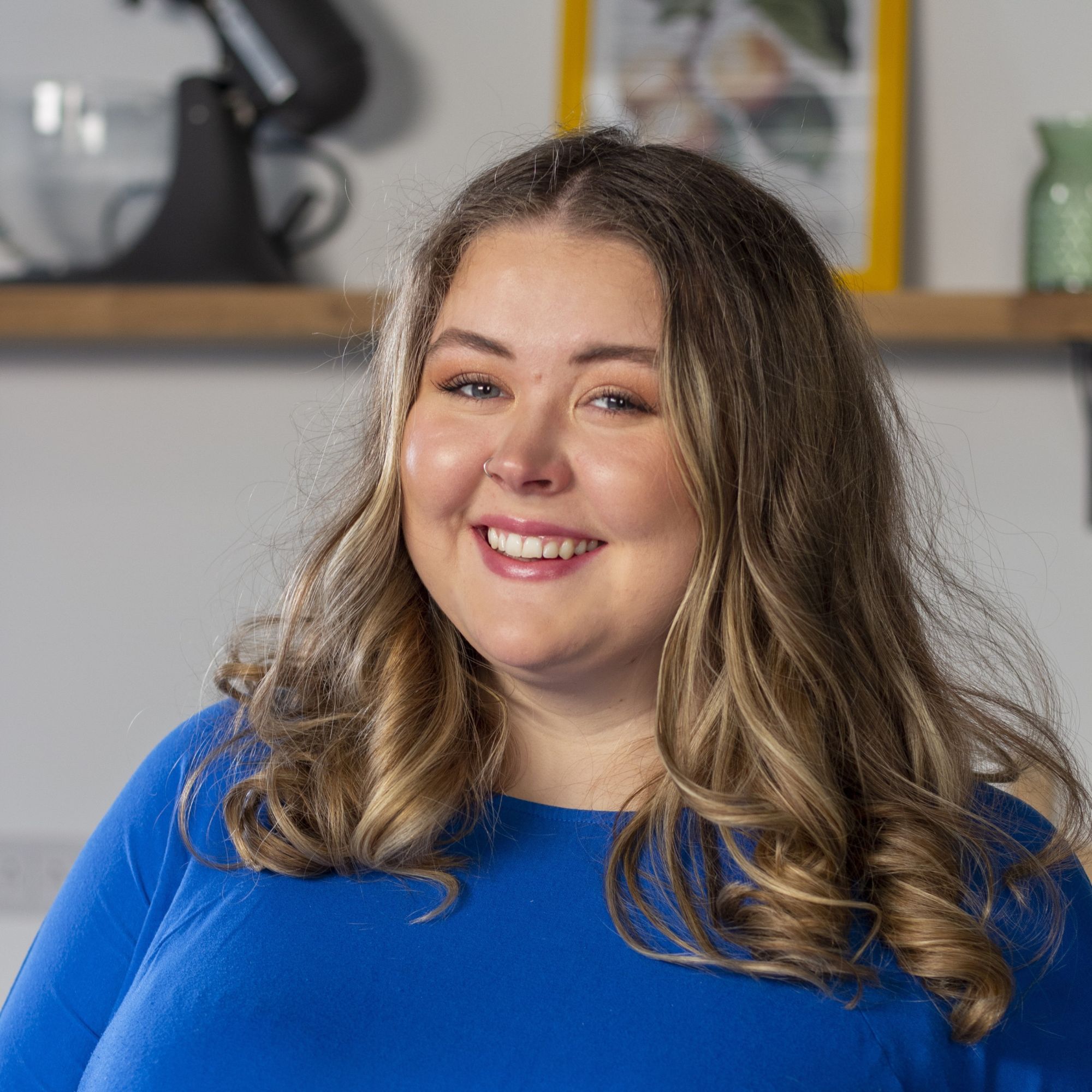 Millie Fender is Head of Reviews on the Homes and Gardens Ecommerce team. She specializes in cooking appliances, such as the best kettles, and also reviews outdoor grills and pizza ovens. Millie loves to bake, so she will take any excuse to review stand mixers and other baking essentials. When she's not putting products through their paces in our dedicated testing kitchen, Millie's reviews are conducted at home, meaning she uses these products in her own day-to-day life.