Zojirushi Home Bakery Virtuoso Plus Breadmaker review
In this Zojirushi BB-PDC20BA Home Bakery Virtuoso Plus Breadmaker review we made sweet, savory, and speedy loaves to put it through its paces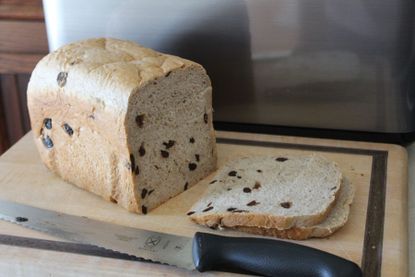 (Image credit: Zojirushi )
The Zojirushi Home Bakery Virtuoso Plus is worth the splurge for bread-lovers
Reasons to buy
+

Traditional loaf shape

+

Great crust all around

+

Light, fluffy texture

+

Double kneading blades

+

Recipes include weight measurements

+

Several unique bread settings
Reasons to avoid
-

Only one loaf size

-

Some recipes use unconventional ingredients

-

Expensive
You can trust Homes & Gardens. Our expert reviewers spend hours testing and comparing the latest products, helping you choose the best for you. Find out more about how we test.
If you're serious about bread making, chances are you want a serious appliance like the Zojirushi BB-PDC20BA Home Bakery Virtuoso Plus Breadmaker. While more expensive than many other bread machines available today, this unit makes it truly effortless to bake delicious homemade loaves of bread—all you have to do is measure out the ingredients and let the appliance go to work.
The Zojirushi Virtuoso Plus Breadmaker justifies its high price in several ways. First, it boasts 15 different settings, including options for gluten-free, salt-free, sugar-free, and vegan bread. It can even help you make sourdough starter, and there are three "homemade" memory settings that you can program to bake custom loaves. Additionally, this bread maker boasts dual kneading blades that promise more even mixing, and a horizontal baking pan for a classic loaf shape.
As a professional product tester and baking enthusiast, I was excited to see if the Zojirushi Virtuoso Plus Breadmaker lived up to its hype—I'd heard great things about it for many years, and I couldn't wait to test it out in my own kitchen to see if it's one of the best bread makers on the market. Over the course of two weeks, I used the appliance to bake several loaves of bread, and I can confidently say this appliance is worth the splurge for bread-lovers.
Zojirushi Home Bakery Virtuoso Plus: specs
Dimensions: 18 x 10.5 x 12.8 inches
Weight: 24 pounds
Wattage: 700
Settings: White, Whole Wheat, European, Multigrain, Gluten Free, Salt Free, Sugar Free, Vegan, Rapid White, Rapid Whole Wheat, Dough, Sourdough Starter, Cake, Jam and Homemade
Loaf size(s): 2 pounds
Included: Manual/recipe book, liquid measuring cup, 4 nesting measuring cups, measuring spoon
First impressions
The Zojirushi Virtuoso Plus Breadmaker comes packaged with styrofoam, but the pieces are easy to remove, giving you easy access to the appliance. The bread machine itself is wrapped in a layer of thin foam to prevent scratches, and its two kneading paddles (yes, there are two!) are tucked into one of the styrofoam packing pieces. All the other accessories were inside the bread pan.
Once out of the box, it's clear that this bread maker is a large and fairly substantial appliance. It weighs about 20 pounds, and it's longer than other breadmakers I've tested, in part thanks to its horizontal loaf pan. The front of the machine is stainless steel, while the top and base are heavy-duty black plastic, and despite regular handling, the machine didn't get smudged up by fingerprints.
This bread machine comes with quite a few accessories, including a plastic liquid measuring cup, four nesting measuring cups for solids, and a measuring spoon with a teaspoon and tablespoon option. The measuring tools are all decent quality, but I think it's a bit unnecessary to include so many, as most people (especially those who like baking) already have a set in their kitchen.
Making white bread in the Zojirushi Home Bakery Virtuoso Plus
The first recipe I made with the Virtuoso Plus Breadmaker was a basic white bread—it's the very first recipe in the booklet and a good place to start when familiarizing yourself with a new machine. The directions for this recipe are quite sparse, featuring just two steps: 1. Add the ingredients to the baking pan in the order listed, and 2. Select the proper course and press start.
Right away, I was happy to discover that the Zojirushi recipe book lists both weight and volume measurements. As an avid baker, I much prefer weight measurements (ie. grams) for their convenience and precision, and it made measuring out ingredients much faster. I simply placed the baking pan on my digital kitchen scale and poured each ingredient directly into it—no measuring cups necessary. (This further underscores my point that it's unnecessary to include a full set of measuring cups with the machine.)
The recipe called for water, bread flour, sugar, dry milk, salt, butter, and rapid-rise yeast, also called instant yeast or bread machine yeast. The quick start guide of the manual warns not to let the yeast come in contact with the liquid ingredients, so I opted to form a well in the flour to keep it separate.
From here, I used the two handles on the bread pan to place it back into the appliance, where it kind of clicks into place. I shut the lid, selected Course 1 and a medium crust, and finally pressed start. This machine only makes 2-pound loaves, so there's no need to select a loaf size.
Now, most bread makers jump into action when you press start, beginning to mix the ingredients, so I was a bit surprised when the Zojirushi didn't do anything. The display screen said the program had started, but when I peeked in the window, nothing was happening. I consulted the manual, and it turns out this bread maker actually rests the ingredients for quite some time before mixing—usually 20 minutes or so. The instructions don't explain the benefit of this step, but when I looked it up online, the brand explains the rest period brings the ingredients to the ideal temperature for mixing.
It took the machine 3 hours and 25 minutes to bake white bread, which is average for a bread maker. The machine beeps obnoxiously after around 45 minutes, letting you know it's time to add any mix-ins, and I wish you could turn the feature off for recipes that don't have any. The other unique aspect of this machine is that it doesn't have a count-down cooking timer—instead, it tells you the time when the loaf will be done (ie. 4:30pm), so make sure you set the clock before your initial bake.
Making chocolate bread
I was in the mood for something sweet, so the next recipe I tried was a loaf of chocolate bread. This was the first bread maker recipe I've seen for something like this, and I didn't really know what to expect. The recipe called for milk, an egg, bread flour, sugar, salt, butter, unsweetened cocoa powder, and yeast, and after 45 minutes, you add chocolate chips to be mixed in. I thought the chips would end up dispersed throughout the bread, but they actually melted into the dough as it was kneaded.
This loaf cooked in roughly 3.5 hours, and it slid out of the pan just as easily as the first bread. Despite having several tablespoons of sugar and chocolate chips in it, the bread wasn't actually that sweet—it has a slight chocolate undertone, but nothing too crazy. Still, the texture was spot-on, and it made for a tasty breakfast toast.
Making rapid raisin bread
The Zojirushi Virtuoso Plus has a rapid setting that cuts a full hour off its cook time, and I decided to try it out using the recipe for rapid raisin bread. The ingredients were pretty much the same as they were for regular loaves, and included water, bread flour, sugar, dry milk, salt, butter, and rapid rise yeast, as well as the addition of cinnamon. Once I started the program, the machine rested for a shorter period before it started kneading, and it beeped for me to add the raisins after a half hour. When I opened the lid, it simply stopped mixing, and when I shut the lid again, it resumed what it was doing.
With the light crust setting, this loaf was cooked in a little over two hours—pretty impressive, if I do say so myself. It was slightly more dense than other loaves and had a more doughy texture, but the flavor was absolutely delicious. Taste-wise, it was my favorite recipe thus far. However, I will say that a lot of the raisins settled to the bottom of the loaf, leaving the top somewhat sparse.
Making whole wheat walnut bread
I usually try to make a whole wheat loaf fairly early in the testing process, but with the Zojirushi, it ended up being the last recipe I made. Why? All the whole wheat recipes in the booklet included vital wheat gluten, which was a tricky ingredient to track down. I checked several local stores with no luck, and finally, I just ordered some from Amazon. I had never heard of the ingredient before, but apparently, it helps whole wheat loaves rise and gives them a better texture.
Besides vital wheat gluten, the whole wheat walnut bread recipe called for water, honey, whole wheat flour, sugar, dry milk, salt, butter, and rapid yeast. Interestingly, you're not able to select a crust color for this program. The machine prompted me to add in the walnuts after about an hour, and the whole cycle took 3 hours and 20 minutes to bake.
The bread had a light texture (though it was a little bit denser toward the bottom of the loaf), and the flavor was just what I'd expect from a whole wheat bread. The walnuts were also nicely distributed throughout the loaf, likely because I chopped them into fairly small pieces before adding them in. I was skeptical that the vital wheat gluten was necessary to the loaf, as I've made wheat bread without it before, but it really did improve the overall texture.
Cleaning
The Zojirushi's bread pan isn't dishwasher-safe, but it's really, really easy to clean. The loaves slide out cleanly, leaving little to no residue on the nonstick sides, and the only piece that needs attention is the kneading paddles, as sometimes crust gets stuck underneath them.
The brand recommends soaking the paddles to loosen up any lingering bread pieces, then removing them and wiping everything down. However, I often found that soaking wasn't necessary—I could just pull any stuck pieces out and rinse out the bottom of the pan. Quick and easy.
Should you buy the Zojirushi BB-PDC20BA Home Bakery Virtuoso Plus Breadmaker?
If you plan to make bread on a regular basis, the Zojirushi BB-PDC20BA Home Bakery Virtuoso Plus Breadmaker is a worthwhile splurge. Its bread recipes have a better texture and more evenly browned crust than other bread makers I've tested, and it's an added bonus that the loaves are a traditional horizontal shape—ideal for toasting. Plus, it offers several settings that other machines lack, including salt-, sugar-, and gluten-free options. Just bear in mind that some of these recipes require unconventional ingredients that may be tricky to find.
The only real downside of this breadmaker is that it only makes 2-pound loaves, but considering how delicious the final product is, I don't think you'll have any trouble eating the larger loaves of bread—my family sure didn't!
About this review, and the reviewer
Camryn Rabideau is a freelance writer and product reviewer who has been testing small kitchen appliances (as well as other home goods) for several years. She's tested everything from toasters to oil infusion machines, and as an avid baker, she loves trying out any gadgets that promise to make her creations more delicious or easier to bake.
Camryn does her product testing from her small homestead in beautiful Rhode Island. When she's not tinkering around with the latest home gadgets, she spends her time tending to her animals, working in her garden, or crafting.
Sign up to the Homes & Gardens newsletter
Decor Ideas. Project Inspiration. Expert Advice. Delivered to your inbox.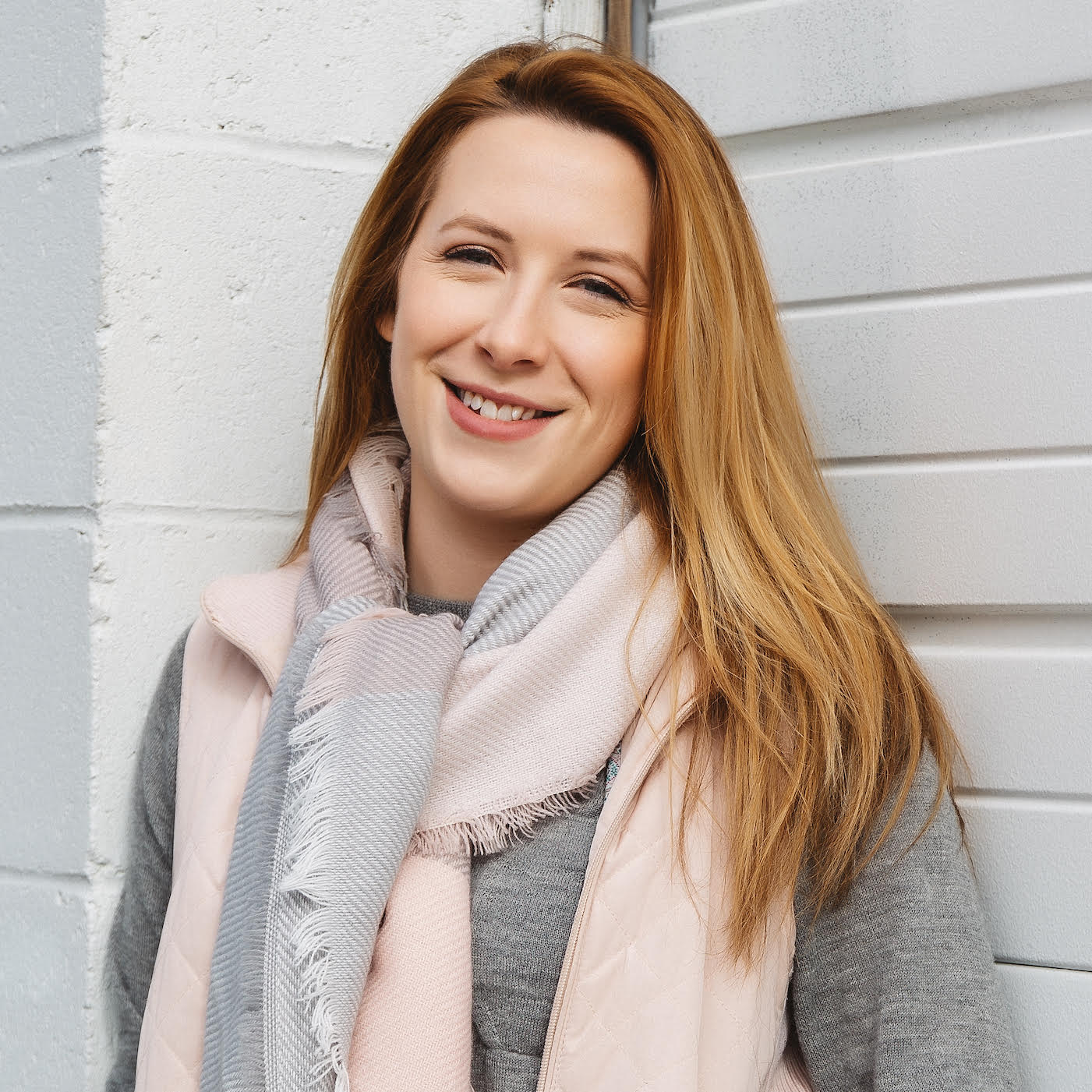 Contributing Reviews Editor
Camryn Rabideau is a writer and product reviewer specializing in home, kitchen, and pet products. In her five years as a product tester, she's tested hundreds of items first-hand, including many, many kitchen appliances for Homes & Gardens. Camryn does her product testing from her small homestead in beautiful Rhode Island.