Cuisinart CBK-200 Convection Bread Maker review
The Cuisinart CBK-200 Convection Bread Maker delivers classic horizontal loaves and extra crispy crusts. Find out more in our review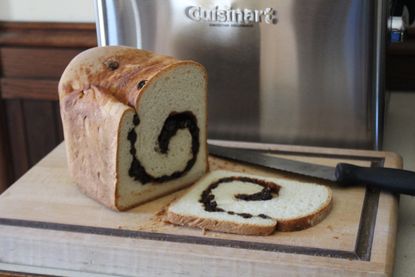 (Image credit: Future)
The Cuisinart CBK-200 excelled in making white loaves, and was even able to make some delicious dessert breads. Here's how it held up in our reviews.
Reasons to buy
+

Traditional loaf shape

+

Delicious crispy crust

+

Three loaf sizes

+

Large collection of recipes

+

Rapid settings for all bread types
Reasons to avoid
-

Bulky design

-

Certain recipes come out dense

-

Loaves can be tricky to remove
You can trust Homes & Gardens. Our expert reviewers spend hours testing and comparing the latest products, helping you choose the best for you. Find out more about how we test.
It's easy to understand the appeal of a bread machine like the Cuisinart CBK-200 Convection Bread Maker. It takes care of every step in the bread-baking process, including kneading the dough, letting it rise, and baking it to perfection. All you have to do is measure the ingredients, and a few hours later, you're rewarded with a piping hot loaf of homemade bread to eat with dinner.
There are a large number of the best bread makers available today, so how does the Cuisinart Convection Bread Maker stack up against the competition? This appliance has 16 different settings, including options for white, wheat, sweet, French/Italian, and quick breads, just to name a few. However, it stands out thanks to its horizontal loaf shape and three loaf sizes, and it's also one of the only models that features convection baking, which promises to deliver a crispier crust and more even baking results.
Even though I'm a professional product tester who's spent years evaluating all sorts of kitchen appliances, I still usually opt to make bread from scratch or in one of the best stand mixers, and I was interested to see if the Cuisinart CBK-200 Convection Bread Maker could deliver similar results to my homemade loaves. I tested out the countertop gadget for more than a week, baking four different types of bread from the included recipe book. When all was said and done, I was smitten with the crispy, crunchy crusts that this machine delivered, but some recipes worked better than others.
Cuisinart CBK-200 Convection Bread Maker specs
Dimensions: 16.5 x 10.25 x 12 inches
Weight: 16 pounds
Wattage: 680
Settings: White, rapid white, whole wheat, rapid whole wheat, French/Italian, rapid French/Italian, quick bread/cake, low carb, gluten free, dough/pizza dough, artisan dough, sweet breads, rapid sweet bread, jams, last minute loaf, bake only
Loaf size(s): 1, 1.5, or 2 pounds
Included: Manual/recipe book, measuring cup, measuring spoon
First impressions
The Cuisinart Bread Maker was quite challenging to get out of the box. It was tightly packed with styrofoam, and it was practically impossible to get a good grip on the material without breaking it. I ended up laying the box on its side and shimmying the machine out carefully. The unit itself was wrapped in a plastic bag (unnecessarily, if you ask me), and the accessories, which included a measuring cup and spoon, were inside the baking chamber.
My first impression of this bread maker was that it is very big. It's the second model I've tested, and it's almost double the size of the Oster Expressbake Breadmaker. The appliance has a sleek stainless steel exterior, and the metal doesn't smudge too badly, which makes it easier to keep clean.
Given the size of the appliance, I was fairly surprised to find that the bread pan itself isn't that large. There's roughly an inch of space all around the bread pan in the baking chamber (likely for its convection function), and the whole right side of the appliance under the control panel is inaccessible. It definitely seems like the appliance could be smaller—or the bread pan could be larger.
The other thing I noticed when I unboxed the bread maker is that several of its settings are just "Rapid" versions of standard cycles. There are settings for rapid white, rapid whole wheat, rapid French/Italian, and rapid sweet bread, and they're only around 30 minutes faster than the full cycles.
Making white bread
The first recipe I tested was just a basic white loaf. This bread maker allows you to select from three different loaf sizes—1, 1.5, or 2 pounds—and I opted to go with the smallest size to start. To make the bread, you attach the mixing blade into the pan, then add the ingredients in the order listed.
The recipe called for water, butter, sugar, salt, bread flour, dry milk, and yeast, and I knew from testing a different bread machine that you shouldn't let the yeast touch the wet ingredients. This important tidbit is buried deep in the manual, and I think it would be beneficial to put in the recipe itself.
Once all the ingredients were in the pan, I inserted the tub into the appliance—you push the pan down into plave, but it doesn't click in or give any indication that it's secure. From there, I selected the proper cooking cycle, 1-pound size, and a medium crust. Once I closed the lid and pressed start, the machine got to work mixing the ingredients together.
I was surprised at how long the machine kneaded the bread during this first cycle. The manual provides a timetable for all its bake settings, and the initial mixing/kneading for this type of bread is 34 minutes. About halfway through this first stage, the mixing pan actually came loose and started banging around in the baking chamber, sending my dogs into a barking frenzy. Thankfully, there's a pause button that lets you stop the machine, and I was able to secure it back in place. You really have to give it a solid downward push to ensure it stays put during all that mixing.
Once the bread finished rising, the machine beeped several times, letting me know that it was time to remove the mixing paddle. Unlike other machines, which simply bake the paddle into the bread, this model gives you the opportunity to remove it. It's simply a matter of pausing the machine, pulling out the dough, removing the paddle, then reshaping and replacing the dough. I opted to do this step to avoid having a hole in my loaf, but you don't have to.
Once the bread finished rising, the machine beeped several times, letting me know that it was time to remove the mixing paddle. Unlike other machines, which simply bake the paddle into the bread, this model gives you the opportunity to remove it. It's simply a matter of pausing the machine, pulling out the dough, removing the paddle, then reshaping and replacing the dough. I opted to do this step to avoid having a hole in my loaf, but you don't have to.
The whole baking process, which includes several rising periods, took just over three hours—about what I expected given my experience with other bread makers. The loaf was a little tricky to remove from the pan, despite its nonstick finish, and I had to run a knife around the edges a few times before I could get it out.
Even with the small hiccup, this loaf of white bread came out great. It had a beautiful crust that wasn't too thick, and the texture was similar to what you'd expect from a store-bought loaf. I realized after the fact that I actually forgot to add in the dry milk, but I don't think it affected the end result at all. My partner and I used this bread for breakfast toast, sandwiches, and dipping in soup, and we both agreed it was a recipe we'd make again.
Making a French loaf
To try out a different setting, I decided to make a loaf of French bread to serve alongside baked ziti for dinner. This recipe had just four ingredients—water, salt, bread flour, and yeast—and it was quick and easy to get started. I opted for a 1.5-pound loaf with a medium crust, and I let the machine work its magic. I was sure to firmly press the baking pan into place this time, and it didn't come loose, thankfully.
When the loaf was finished cooking, I had to wrestle it out of the pan. I actually resorted to using a hook tool that came with another bread maker to pry the loaf out, as it was firmly stuck. The machine did a good job giving the bread a thick, crunchy crust, but the texture wasn't as light as you'd expect from French bread. If I made it again, I would select a light crust, as the bottom of the bread became rock hard after a few days.
Making a cinnamon raisin loaf
I wanted to try out a fancier recipe, and the cinnamon raisin loaf was calling my name. I decided to go with a 2-pound loaf just because it sounded so good. For this recipe, you make an enriched white bread with milk, eggs, and sugar. When the signal goes off to remove the mixing paddle, you take the dough out and use a rolling pin to flatten it out.
The instructions say to aim for ¼-inch thickness, but the dough was very puffy and refused to cooperate. I got it as flat as I could, then spread the cinnamon-sugar and raisins over the bread before rolling it back up.
The directions note that you should seal up the edges to prevent the filling from falling out, but again, that didn't go according to plan. I tried pinching them together and even using water to seal them, but they kept popping back open. Eventually, I gave up and just put the semi-sealed loaf back into the pan.
Even though the recipe didn't quite go according to plan, the bread still came out great. It had a picturesque swirl in the center, and the edges sealed themselves as it cooked. It was absolutely delicious with some butter as a mid-morning snack, and I'd happily make this recipe again.
Making a lemon poppyseed loaf
Finally, I decided to make a lemon poppy seed loaf as a weekend dessert. This is a "quick bread" that uses baking powder instead of yeast. As usual, I added all the ingredients into the pan and started the cycle.
The instructions say to wait four minutes, then scrape down the sides of the pan, and I had to set my own timer to do so. The machine only mixes for eight minutes total, then it chimes, telling you to remove the mixing paddle. I have to say it was pretty gross fishing the paddle out of the batter, which is very wet and sticky.
I was excited for this loaf to finish cooking—it took two hours, which was longer than I expected—as the batter smelled and tasted great. (Yes, I sampled a tiny bit.) However, the bread came out really dense, and there were clumps of ingredients that didn't get mixed enough. Unfortunately, this isn't a recipe I'd make again. You'd be better off using a regular oven recipe, which would probably take about the same amount of time and effort.
Cleaning the Cuisinart CBK-200
Both the baking pan and mixing paddle are dishwasher safe, but after baking normal loaves of bread, they were relatively clean. I ended up just wiping them down with a damp sponge, which was enough to get any lingering crumbs or flour off the non-stick interior.
After making the lemon poppy seed cake, the pan and paddle were quite dirty, so I put them through the dishwasher. The exterior of the pan is uncoated, and it changed color a bit in the wash. However, this didn't seem to affect its overall performance, and the interior was still in pristine condition. Beyond that, the only other thing I did to keep the appliance clean was occasionally use a dish towel to buff out fingerprints from the stainless steel exterior.
Should you buy the Cuisinart CBK-200 Convection Bread Maker?
The Cuisinart Bread Maker impressed me in certain areas while falling flat in others. The two white breads I made were delicious, and I love that this machine puts a thick, crispy crust on bread. It also stands out from other bread makers thanks to its horizontal loaf shape, which I much prefer to the tall, skinny loaves from machines like the Oster Expressbake Bread Maker. I think it's safe to say this machine excels at the basics, but when it came to "fancier" recipes, its performance didn't wow me as much.
Overall, this appliance is a solid choice for anyone who's planning to make simple breads and loves a crunchy crust, and it's reasonably priced, as well. Just be sure you have plenty of room for storage, as it's quite bulky–if you're looking for something that will take up less space, the Oster ExpressBake Bread Maker might be a better option for your needs.
About this review, and our reviewer
Camryn Rabideau is a freelance writer and product reviewer who has been testing small kitchen appliances (as well as other home goods) for several years. She's tested everything from toasters to oil infusion machines, and as an avid baker, she loves trying out any gadgets that promise to make her creations more delicious or easier to bake.
Camryn does her product testing from her small homestead in beautiful Rhode Island. When she's not tinkering around with the latest home gadgets, she spends her time tending to her animals, working in her garden, or crafting.
Sign up to the Homes & Gardens newsletter
Decor Ideas. Project Inspiration. Expert Advice. Delivered to your inbox.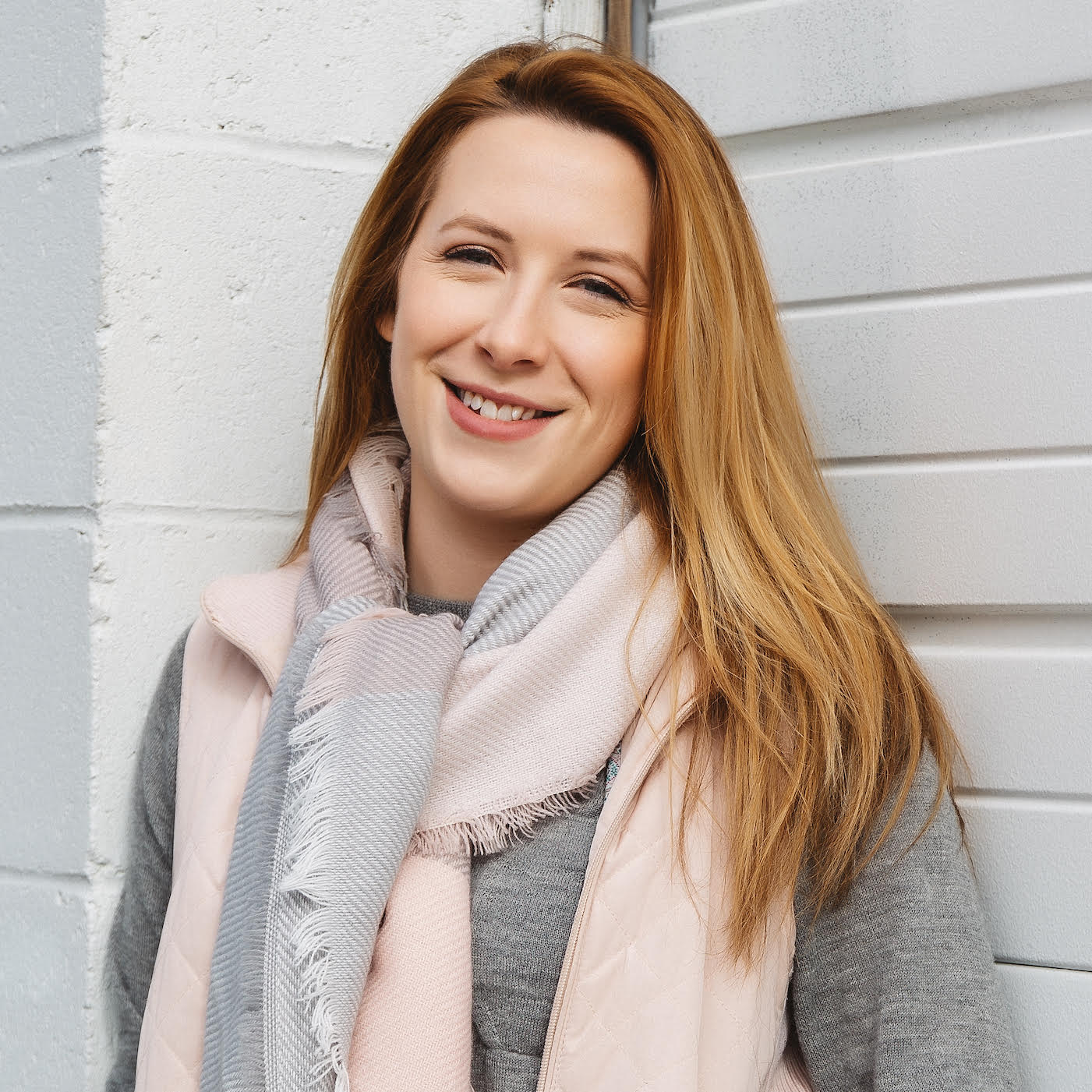 Contributing Reviews Editor
Camryn Rabideau is a writer and product reviewer specializing in home, kitchen, and pet products. In her five years as a product tester, she's tested hundreds of items first-hand, including many, many kitchen appliances for Homes & Gardens. Camryn does her product testing from her small homestead in beautiful Rhode Island.