Breville the Custom Loaf Bread Maker review
The Breville the Custom Loaflooks the part and comes with an assortment of delicious recipes, but its loaves came out looking a little unrefined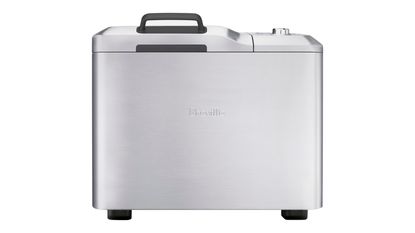 (Image credit: Breville)
We used the Breville the Custom Loaf to make pesto bread, a maple and walnut loaf, and a classic white bloomer. Here is how this premium bread maker held up in our testing process.
Reasons to buy
+

Four loaf size options

+

Comes with a nut dispenser

+

Extensive recipe list

+

Very extensive control panel

+

Modes for different loaf types
Reasons to avoid
-

Smaller loaves don't work so well

-

Makes quite close textured bread
You can trust Homes & Gardens. Our expert reviewers spend hours testing and comparing the latest products, helping you choose the best for you. Find out more about how we test.
The Breville the Custom Loaf Bread Maker is one of the most attractive bread makers on the market, with a sleek stainless-steel finish that looks right at home among many of the best coffee makers that Breville also makes. Usually, I'm easily impressed by Breville products. If you want to buy something timeless and well-made, it's usually a safe choice, and these appliances employ smart features without inducing a technophobic feel.
That said, you never know just how good a product is until you put it through its paces in your own kitchen, which is why I tried the Breville the Custom Loaf Bread Maker in my own home for a number of weeks to see how it could handle white and wholemeal flours, as well as more creative ideas. Custom by name, custom by nature, this machine is one of the best bread makers I have tried. You can choose from four loaf sizes, opt for three different levels of brownness, and there are oven a dozen pre-set modes to make everything from rapid loaves to yeast-free or gluten-free options.
Breville the Custom Loaf Bread Maker : specs
Dimensions: 9.8 x 15.7 x 13.9 inches
Weight: 16.85 pounds
Wattage: 830
Settings: 13
Loaf size(s): 1-lb., 1.5-lb., 2-lb. and 2.5-lb.
Included: Manual/recipe book, measuring cup, measuring spoon
Getting started
The Breville Custom Loaf Bread Maker comes with a recipe book including 46 recipes, which makes is both easy and exciting to get started. You'll notice that the images in this review say Sage instead of Breville, which is because I tested the Breville Custom Loaf Bread Maker in the UK, where the brand trades under the name Sage. However, the actual machine is the exact same.
There is one loaf tin included, with two paddles. This includes an unique collapsible paddle that kneads and then folds down before baking for a less intrusive mark on the bottom of your loaf.
I really enjoyed the look of this bread maker, which is a lot less busy than a lot of bread makers without losing any smart design features. The control panel is easily toggled with a dial, which allows you to flick through the pre-sets and loaf sizes. The recipes correspond with these, and give different measurements depending on the loaf you decide to make.
There is also a nut dispenser on the top of the bread maker, and a window that allows you to look in while your bread makes.
Making a white loaf
The classic white loaf is the ultimate test for a bread maker, so I decided to try a small loaf (after all, I had a lot of bread to make for the next few weeks) and chose a medium level of brownness, to see what this would look like in the Breville Custom Loaf Bread Maker.
I first noted that the kneading process is white loud, but throughout testing I began to zone out of the low, repetitive noise until I barely noticed it. It's not an intrusive noise, but it is constant.
Once finished kneading, the bread started to rise, and I was surprised to see the size of this small loaf after an hour-long rise. It was quite flat, likely because it had to sit across the same base as an extra large loaf.
Because of this I found that the finish of the loaf lacked the refined hand-shaped texture I'm used to seeing when testing bread makers. This is possibly because the kneading was less effective when working with small volumes of dough.
Slicing into the loaf though, it was cooked perfectly and the color level is accurate to a medium brownness. The bread was delicious, definitely more similar to a sandwich loaf than a crunchy loaf of bread from a bakery, but I did find that the air holes were very small which is indicative that the yeast was not properly activated, or the recipe was wrong. I decided to try a fresh container of yeast for my next loaf to see if this was a problem with the machine, or my ingredients.
Making a sweet loaf
The Breville the Custom Loaf Bread Maker recipes note which ingredients should be added at different points, and notes when something should go in the nut dispenser as opposed to the regular loaf tin.
It also lists ingredients in the order in which they should be added, usually suggesting to add water first and then top with flour, yeast and salt. It's important to keep your yeast and salt separate until the kneading process starts, because salt can damage the yeast before it's had the chance to develop.
For my sweet loaf I opted for a maple pecan in the next size up, a 1.5lb loaf, and used my fresh pot of yeast. It might be down to the yeast, or the larger bread size, but I had much better results with the rise of this bread. The finish was a lot more similar to a loaf that I'd make in my oven, with features that resemble a hand-shaped dome on the upper crust.
However, I did make a mistake with this loaf when I added my pecans. I added them in once my ingredients were already in the machine and the lid was closed, but I failed to notice that the dispenser was open by default, meaning that my nuts fell straight into the mix and were crushed up in the kneading process. Disappointing, but ultimately my own fault. Be sure to check that your dispenser is closed before using this bread maker to make seed or nut loaves.
This bread was delicious, and a testament to the amount of effort that has gone into the accessible and creative recipe book. I really enjoyed it with breakfast, and would definitely make it again.
While there was more evidence of a rise with this bread, the texture was still quite close without many large air bubbles, which made me suspect that my yeast was not causing any issues, but that the machine simply doesn't prove as well as it could do.
Making pesto bread
The recipe for pesto bread caught my attention because I had only recently made a pesto when testing some of the best food processors for our buying guide. The pesto goes directly into the mix, and I made sure to close the nut dispenser before adding my pine nuts.
This bread uses wholewheat flour, which performed really well in the Breville Custom Loaf Bread Maker. The bread gave off a delicious basil scent when baking, and had a slight green tint which was unusual but appetizing.
I chose to make this loaf a 2-lb size, which definitely played to the bread makers' strengths. It came out looking very well-risen and had more of a signature crunchy loaf that I'd expect from a homemade bread.
This bread also seemed to be the most well-risen of the loaves I made, so I came away feeling confident that the machine simply performs better when its loaf tin is more full. There were more air bubbles throughout the loaf, and the nut dispenser did a good job in evenly distributing the pine nuts through the dough.
Cleaning
Clean the loaf tin and paddles by hand. It's not hard, simply twist to remove from the bread maker and then wash with dish soap and warm water.
I did experience some issues when I left the loaf tin unwashed overnight, because it became hard to prise the paddle out of the tin once the bread remnants on the paddle had hardened. To fix this I simply soaked it for an hour, but to avoid this make sure that you are washing the loaf tin after use instead of leaving it.
Should you buy the Breville Custom Loaf Bread Maker?
If you're a creative type who loves mixing up their recipes, yes. This bread maker stands out among the crowd with its extensive control panel which is easy to use and comes with a host of options, and I tried some of the most delicious homemade bread I've made with this machine, alongside recipes I'd have never thought to try.
However, if you prefer a smaller loaf, I would opt for a smaller bread maker like the Oster Expressbake Breadmaker which makes either 1.5lb or 2lb loaves very well.
This bread maker is quite expensive among the other options on the market, and it may over-promise on just how versatile it can be. I'd not make a small loaf in it again, but if I were making a large loaf it is the first bread maker I'd go to. If you have a large family who can get through fresh bread in no time, I would definitely recommend it. Just make sure you keep that recipe book handy, because it will provide you with lots of fun ideas over the years.
About this review, and the reviewer
Millie Fender is our Editor for all things small appliances at Future. She spends a lot of time testing everything from toasters to air fryers in her London flat, and recommending the very best ones to readers.
All our reviews are tested from home, and the Breville the Custom Loaf Bread Maker review is no exception. Millie put it to the test for a number of weeks to make white loaves, pesto bread and wholewheat rolls before writing this review.
Sign up to the Homes & Gardens newsletter
Decor Ideas. Project Inspiration. Expert Advice. Delivered to your inbox.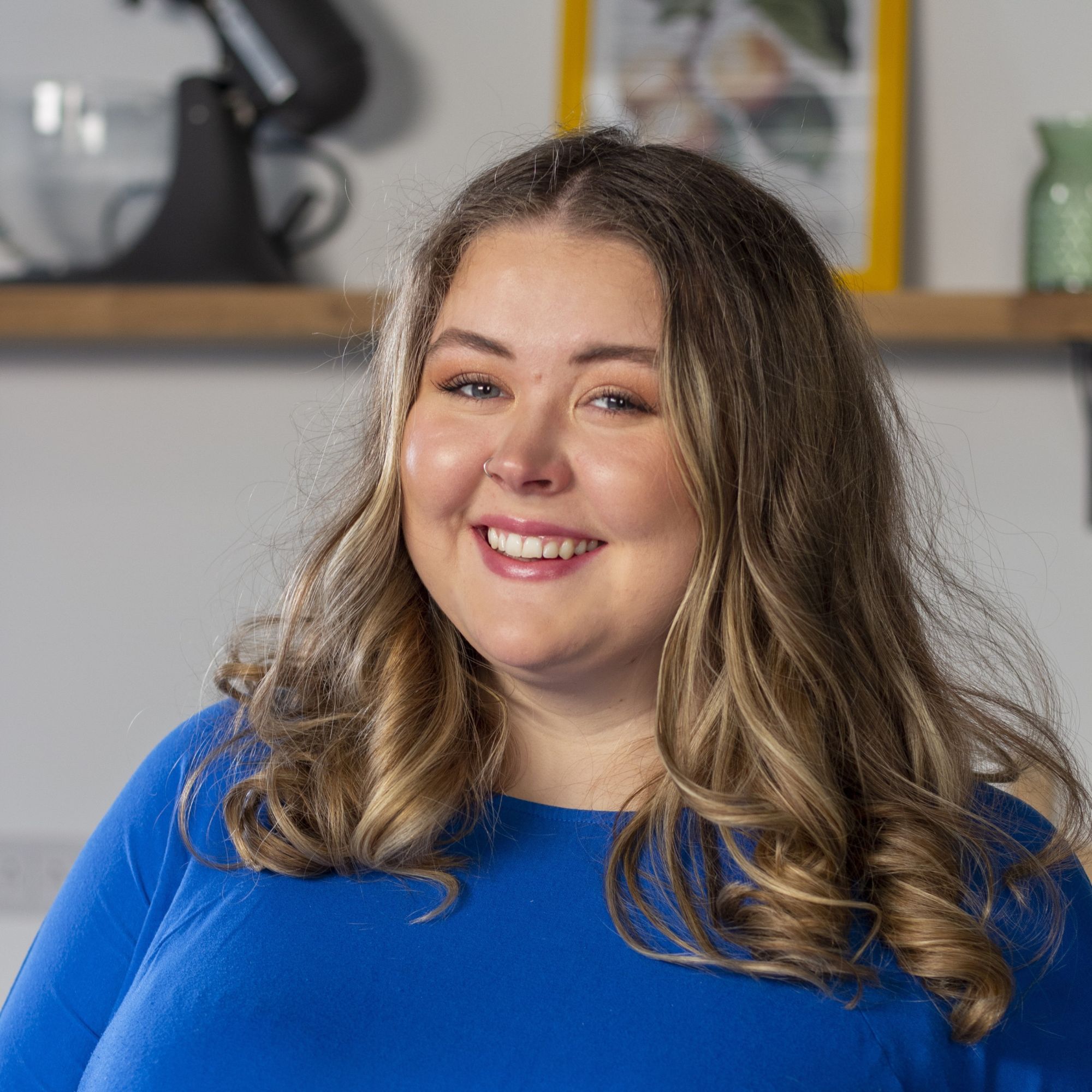 Millie Fender is Head of Reviews on the Homes and Gardens Ecommerce team. She specializes in cooking appliances, such as the best kettles, and also reviews outdoor grills and pizza ovens. Millie loves to bake, so she will take any excuse to review stand mixers and other baking essentials. When she's not putting products through their paces in our dedicated testing kitchen, Millie's reviews are conducted at home, meaning she uses these products in her own day-to-day life.