Drew Barrymore releases her Beautiful kitchenware in a limited edition color – just in time for the holidays
The Merlot Capsule Collection is going to sell out fast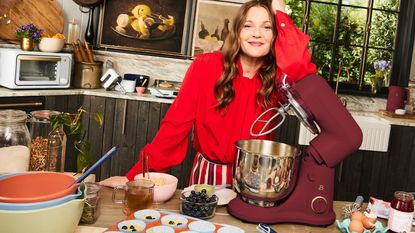 (Image credit: Drew Barrymore for Walmart)
Sign up to the Homes & Gardens newsletter
Decor Ideas. Project Inspiration. Expert Advice. Delivered to your inbox.
Thank you for signing up to Homes & Gardens. You will receive a verification email shortly.
There was a problem. Please refresh the page and try again.
It's the time of year when we look to buy new kitchenware and appliances, whether as gifts for loved ones for Thanksgiving or Christmas, or as must-have additions to help us, and our kitchens, cope with the rigors of the holiday season.
So, if you are in the market for a new air fryer, stand mixer or electric kettle (and more), look no further because Drew Barrymore's Beautiful Kitchenware range at Walmart has just been released in a new, limited edition colorway. And we have all the details.
When it comes to celebrity homeware lines, Drew Barrymore is at the top of the game. The actress, author, and talk show host's Beautiful Kitchenware is a tried-and-tested fan favorite, constantly selling out time and time again.
Just in time for the holiday season, the E.T. star's kitchenware line is available in a new limited-edition colorway that will add a sleek and sophisticated pop of color to countertops. The Merlot Capsule Collection includes Beautiful Kitchenware's core products, along with three additional holiday-ready pieces, all in a deep red hue that will complement a wide range of existing color schemes.
Beautiful's core collection includes a stand mixer, a touch-screen electric kettle, and the best-selling 6QT air fryer. All of Drew's kitchenware products are at an accessible price point, allowing fans and design lovers to amp up their kitchen space with stylish and practical products that won't break the bank.
Here, we take a look at the best buys in the collection.
Beautiful 6QT Air Fryer with TurboCrisp Technology
A staple in the Beautiful range is the iconic Beautiful 6QT Air Fryer, priced at $69. Often selling out on Walmart.com, the Beautiful Air Fryer has received rave reviews from both new air fryer users and those who have made the switch from an alternative brand.
'I got this last year for Christmas and I love it. I have another air fryer and this cooks a lot faster. This is my first Drew Barrymore appliance and I love it. I would definitely recommend this to anyone,' one Walmart shopper wrote.
Beautiful 1.7L Digital Double Wall Electric Kettle
The Beautiful 1.7L Digital Double Wall Electric Kettle ($39.96) features four one-touch pre-set programs that allow you to brew white, green, oolong, and black teas to suit any taste. There's a keep warm feature that ensures water will stay at the desired temperature for up to 30 minutes, and the 1500-watt boiling system boils seven cups in less than seven minutes.
Beautiful 5.3QT Capacity Tilt-head Stand Mixer
The Beautiful 5.3QT Capacity Tilt-head Stand Mixer retails at $129 and is one of Drew's personal favorite products in the range.
'MY FAVORITE @beautifulbydrew STAND MIXER IS NOW AVAILABLE IN A LIMITED EDITION color… Merlot! I love this Stand Mixer so much. It's so lightweight… yes, I said lightweight, and it's so beautiful to look at,' she wrote on Instagram.
With a powerful 300-watt mixing system, it can mix up to nine dozen cookies at once. The splashguard allows for mess-free baking, while the tilt head makes adding ingredients a breeze.
Rounding out the limited-edition Merlot collection is the Beautiful 2QT Cast Iron Heart Shaped Dutch Oven ($39.16), Beautiful 12oz Double Wall Stainless Steel Wine Tumbler ($13.97), and Beautiful 24oz No Drippy Sippy Stainless Steel Tumbler ($16.98). Making great stocking fillers or Thanksgiving gifts, they're the ideal present for loved ones this holiday season.
Sign up to the Homes & Gardens newsletter
Decor Ideas. Project Inspiration. Expert Advice. Delivered to your inbox.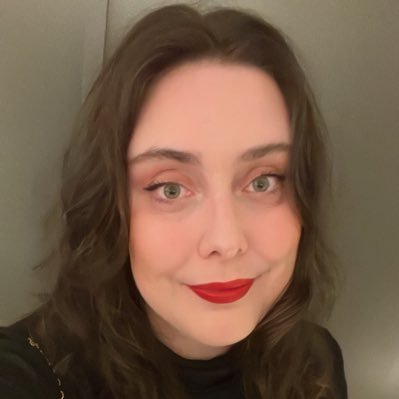 Emma Kershaw is a writer and editor who has written for BuzzFeed, PEOPLE, Apartment Therapy, Cosmopolitan, and more. From unique renovations to celebrity homeware lines, she enjoys writing about all the things that truly make a house a home. In her spare time, you'll find her reading the latest TikTok-trending novel, doing an at-home dance workout, or talking about her love for Dakota Johnson's green kitchen.