How often should you clean your chimney?
Make sure your chimney is clean and ready for those cozy evenings and cold nights with the fire on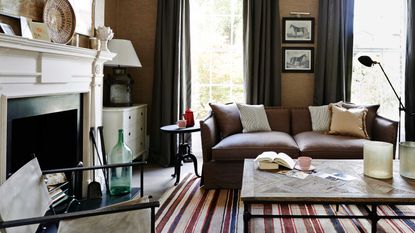 (Image credit: Future PLC)
During the warmer months, the chimney becomes a neglected feature in our homes. Cleaning it properly is one of the main steps in preparing a chimney for winter and can be part of your seasonal cleaning checklist in addition to cleaning your fireplace.
Throughout the year, chimneys require maintenance and upkeep.
With the weather continuously proving to be unpredictable, your chimney should be cleaned and prepped for the cold in case of any sudden changes in temperature.
How often should you clean a chimney?
It depends on several factors, including the type of fuel you burn, the condition of your chimney, and local regulations.
Muffetta Krueger, professional cleaner and founder of Muffetta's Domestic Assistants, suggests that you should ensure you have your chimney inspected annually, even if it doesn't necessarily need cleaning each time.
Wood-burning fireplaces and stoves: Chimneys used with wood-burning appliances should be cleaned and inspected more frequently, typically every 50 to 70 fires. If you use your fireplace or wood-burning stove frequently during the heating season, consider scheduling a cleaning mid-season to remove creosote buildup. Creosote is a highly flammable substance that accumulates as a byproduct of burning wood, and its removal is crucial for fire safety.
Gas fireplaces: Chimneys associated with gas fireplaces should be inspected and cleaned annually to remove any debris or blockages, depending on the type of fuel and the recommendations of your chimney sweep.
Oil and coal furnaces: Chimneys for oil and coal furnaces should be inspected and cleaned annually to remove soot and creosote buildup.
Pellet stoves: Pellet stoves usually require cleaning every 2-3 months during the heating season to maintain optimal performance.
Muffetta Krueger is a cleaning expert and founder of Muffetta's Domestic Assistants with over 16 years of operational management experience in the service industry. Muffetta's Domestic Assistants provides housekeepers, house cleaners and maids, and is based in New York.
Pro tips for cleaning
1. Inspect it thoroughly
When it comes to cleaning your chimney, the first thing you need to know is if your chimney is working effectively and without issues.
Regular chimney inspections are crucial to identify potential issues and determine the appropriate cleaning method. An inspection will assess the levels of creosote that have built up over time and use as well as other factors including your fireplace or alternative heat source.
2. Consider doing it yourself
If you're feeling up to it, you can always clean and perform some light chimney cleaning yourself. It's important to wear adequate protective gear and to have a sturdy ladder to stand on. Be sure to wear a dust mask of some kind, with safety gloves and safety goggles, like these from Amazon. Have your chimney brush, extension rods, and shop vacuum nearby.
Parveen Garg, manager at Ola Clean advises that you make sure you've sealed the fireplace before heading up onto the roof, where you can then use the chimney brush and extension rods to clean the chimney by pushing and sweeping downwards.
This allows all of the loose debris to collect at the bottom. Keep a constant eye out for any signs of damage or blockage while you're up on the roof. Once you've gotten back on the ground safely, you can then 'unseal' the fireplace, thoroughly clean the area, and dispose of any debris.
Parveen Garg is a dedicated and experienced Manager in the cleaning business, specializing in leveraging my extensive knowledge of cleaning practices and products to ensure exceptional cleanliness solutions. With 4 years of experience, he possesses a deep understanding of the industry and excels at leading teams to deliver outstanding results.
3. Use the right products
Some chimney cleaning products can help break down creosote. Creosote removal aids can be used between regular cleanings to break down creosote and reduce its buildup.
There are many creosote-removing products on the market, including creosote removal powder from Amazon as well as creosote removal logs which can be burnt on the fireplace. These creosote removal logs from Amazon treat the existing creosote buildup and help reduce new creosote buildup making your next fire safer and in turn making it easier for you to clean your flue and chimney.
4. Try power sweeping
Power sweeping is another method you can use to clean your chimney. According to Ilya Ornatov from NW Maids, power sweeping employs rotary brushes attached to a motor for more thorough cleaning and is especially useful for heavy creosote accumulation.
We like the YANFU chimney sweep kit from Amazon. This rotary chimney cleaning kit is suitable for most types of chimneys and can effectively remove creosote and oil stains in the chimney that can cause a fire.
Ilya Ornatov has been running NW Maids, a cleaning company based in Seattle, Washington for over 10 years.
5. Leave it to the professionals
The thought of cleaning your own chimney and being covered in soot and debris may not be the most inviting, so it may be worth hiring a professional chimney sweep to ensure the cleaning is done to the correct and safety standards.
'They have the expertise, tools, and knowledge to perform a thorough cleaning and inspection, identifying any issues that may need repair,' says cleaning specialist Shayne Jeramos. 'Their cleaning methods involve using brushes, rods, and vacuums to dislodge and remove creosote, soot, and debris from the chimney walls and flue.'
Shayne Jeramos has been a cleaning specialist at Bright Cleaners for over 2 years and has extensive experience with residential and cleaning services.
FAQs
What would happen if you didn't clean your chimney?
The worst case scenario of not cleaning out your chimney is a house fire. A buildup of debris and creosote could lead to a blockage and an out-of-control fire.
---
By employing these recommended cleaning methods and adhering to the appropriate cleaning frequency based on the type of chimney and fuel used, homeowners can maintain a safe and efficient chimney system.
Sign up to the Homes & Gardens newsletter
Decor Ideas. Project Inspiration. Expert Advice. Delivered to your inbox.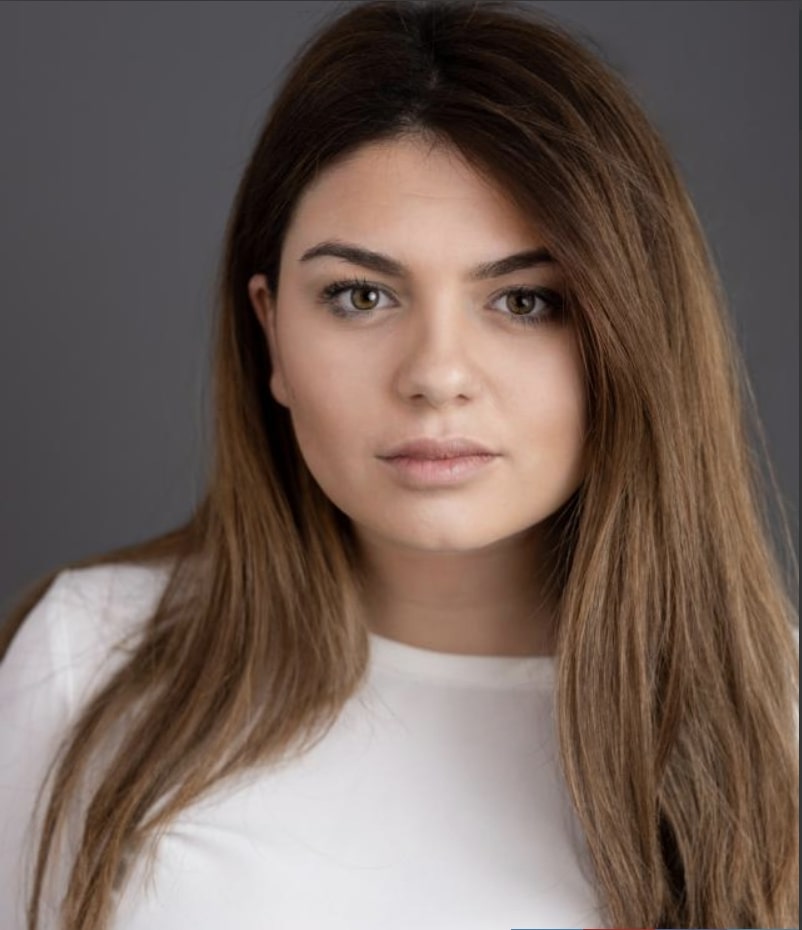 Seraphina is a contributing editor at Homes & Gardens, writing Solved features on organizing and storage. She loves to decorate and also grow her own produce from her home in London. Her previous experience includes working at Women's Health and Fabulous Magazine.