What is the best time of year to declutter? Professional organizers' favorite season for a sort out
Wondering what time of year is the best to declutter? Here our experts share the reasons why it matters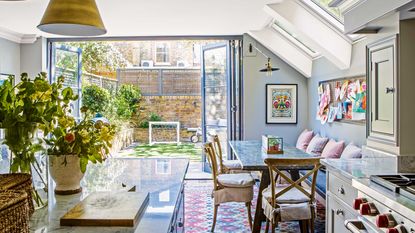 (Image credit: Future PLC)
Sign up to the Homes & Gardens newsletter
Decor Ideas. Project Inspiration. Expert Advice. Delivered to your inbox.
Thank you for signing up to Homes & Gardens. You will receive a verification email shortly.
There was a problem. Please refresh the page and try again.
Decluttering is a job that can often feel overwhelming, one that most of us put off until it becomes a significant problem.
When it comes to decluttering your home, the last thing you want is to be in a constant stop-start mentality, where you get halfway through a job and then never find the time to go back and finish it.
Often, the best way forward is to have a structure in place that includes a specific time of year that you will dedicate to decluttering and implementing all the home organizing ideas you want to incorporate for the year.
Experts explain why spring is the perfect time for a deep declutter
Here are four reasons why this is the perfect season for anyone to declutter their home.
1. A fresh start
Spring is often associated with renewal and new beginnings. As nature rejuvenates and new things start to grow, it often brings about a sense of change and a desire to improve our homes and do some spring cleaning.
Jackie Pittman, home organizing expert at Chez Nous Organizing, says that she finds that during spring, her mind can more easily be channeled into the task of decluttering, which normally demands significant effort and attention.
This is because during this season decluttering feels less daunting and more achievable. Jackie also observes that during this season her clients are less stressed and find the mammoth task of decluttering a house more approachable.
'As winter frost melts away, there is a natural resurgence of energy and focus that comes with spring,' says Jackie.
Jackie Pittman is the owner of Chez Nouz organizing, having started her business after making multiple cross county moves and becoming familiar with the process of cutting back belongings and organizing the essentials of everyday life.
2. Perfect weather conditions
The weather is more cooperative in the spring for some serious decluttering. It gets easier to drag stuff out to the yard, the garage, or just outside to get a clearer overview of what you are dealing with.
If you are planning on having a full in-depth declutter, this may include moving furniture or opening up closets, this is a lot easier when you are not freezing or overheating while it is being done.
It is easier to open windows and doors and let fresh air into your home, making the whole experience more comfortable. This also improves airflow as you sort through your things.
3. Extended daylight hours
The longer hours of daylight that arrive with spring also have a significant effect on our drive and vitality as the extra hours of daylight encourage us to be outside and mingle with others.
You can put that burst of energy toward clearing up clutter, which can be a mentally and physically taxing activity. Cleaning out the attic, the basement and the drawers in the kitchen no longer feels like a chore but rather like a refreshing challenge.
By drawing on the good feelings that come with the arrival of spring, you are able to conquer even the most challenging cleaning tasks.
4. Preparation for summer
'By decluttering and reorganizing your home before summer, you can save time and stress as you prepare for trips or family visits,' says professional organizer Mary Jo Contello. 'Having an organized home will allow you to locate those essential items when you most need them.'
Decluttering before the holidays also allows you to prepare space for your holiday décor and ensures those decorations are prominently displayed without being overwhelmed by existing clutter. All of the nick-nacks, trinkets, and decorations you are planning to cycle out, can be stored in stackable storage containers like these from Amazon.
Make the most of the sunny days ahead by taking the steps necessary to make your home an efficient and inviting space ready for guests to arrive and for the family to relax.
Mary Jo Contello spent years in the corporate world, when downsizing and layoffs left her with a sudden need for a new direction in life. Passionate about organizing, she started Organized by MJ with the goal of cleaning and organizing people's spaces in Houston, TX and the surrounding communities. MJ is also a member of the National Association of Productivity and Organizing (NAPO).
FAQs
What is the 6 month rule for decluttering?
The six-month rule for decluttering suggests that if you haven't used an item in the past six months, you can let go of it. For some very seasonal items, it might not apply, but it's a useful way to frame decluttering and help you to clear out things you rarely use.
---
Decluttering your home bit by bit may sound appealing, however when you stick to a springtime regime, where you really concentrate on a full declutter, you will see the difference, as your home will feel more organized and tidy throughout the rest of the year.
Sign up to the Homes & Gardens newsletter
Decor Ideas. Project Inspiration. Expert Advice. Delivered to your inbox.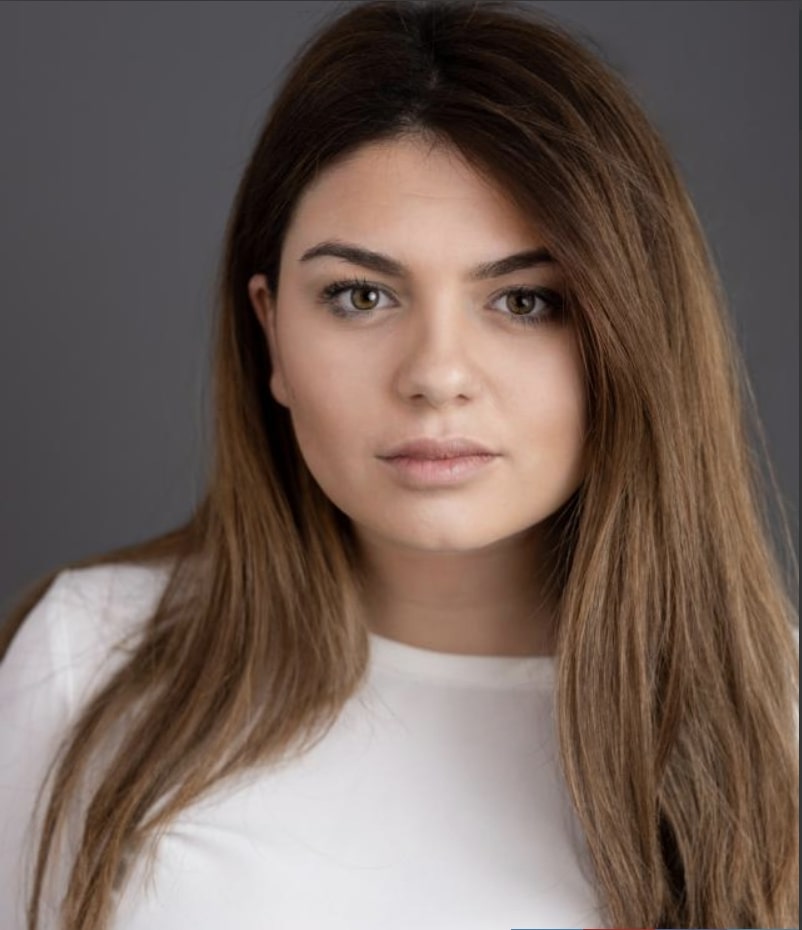 Seraphina has been working with Homes & Gardens producing articles across its website. She loves to decorate and also grow her own produce from her home in London. Her previous experience includes working at Women's Health and Fabulous Magazine's.