7 Expert tips to consider before a remodel – ensure your project runs smoothly with these planning considerations
Detailed planning of the key considerations for a remodel is the best way to ensure you achieve your dream home with ease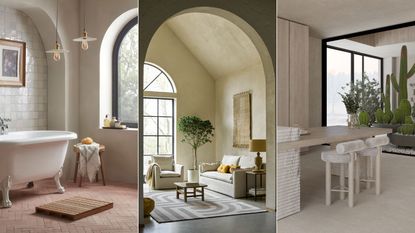 (Image credit: Roper Rhodes / Sofa.com / Caffe Latte)
Planning a remodel can often feel like an intimidating task, with so many considerations beyond the excitement of aesthetics, so it's important to properly plan before you begin.
Whether you are aiming to overhaul your entire space or are renovating without making structural changes with a simple kitchen makeover, a successful remodel requires thinking long-term and careful planning of function and fit to ensure it meets your expectations and enhances the value of your home.
From design considerations, budgeting, and finding the right team, to ensuring you can make the best return on your investment, our experts have you covered so that you can achieve the home of your dreams with minimal stress.
Expert tips to consider before a remodel
'Remodelling your home is an exciting yet daunting task, but with some essential considerations, you can navigate the process smoothly. Begin by outlining your renovation goals, whether it's adding space, enhancing functionality, or improving aesthetics,' advises Mike Qiu, owner of Good As Sold Home Buyers.
'By following these tips, you can start on your remodel with confidence, knowing you're well-prepared for a successful renovation.'
1. Future-proof your design
When planning your remodel, it is paramount to future-proof your design. To do this, think about the space in two ways: how you will use it now and how you or any future homeowners may use it in the future.

'Trends come and go, but good design is timeless,' says Rachel Waldron, design partner at Waldron Designs. 'As you envision your dream space, think about the future. Will this design stand strong against the test of time?
'Hint: Function and quality is the key here. Create a home that grows with you, accommodating changing needs and evolving styles. It's like investing in a classic wardrobe piece that never goes out of fashion.'
Adding to a home can be an expensive process, but if the space is well thought through, you can get more for your money.
Rachel Waldron owns an interior and architecture firm on Vashon Island, specializing in sustainable design that is rooted in its context.
Marisa Simonetti, owner of the Simonetti Real Estate Team advises: 'The key to a successful remodel is to focus on areas that will yield a return on investment when it's time to sell and allocate your funds accordingly.' You can check out our guide for the best ROI home improvements for inspiration.
Planning how to get the best ROI may involve considering present and future design trends that are long-lasting. For example, 'Many buyers today prefer open, spacious living areas. Knocking down walls to create an open floor plan can add value, making your home feel more modern and inviting,' explains Marisa Simonetti. 'You'll want a good contractor to advise on options to avoid any structural issues.
'If you have extra space or a large attic, converting it into an additional bedroom can increase your home's value. More bedrooms usually mean a higher price tag.
'First impressions also matter, and some families will write off a property if it does not look attractive from the outside. Landscaping, a new roof, and painted garage doors can go a long way in giving your potential buyer a good first impression.
'Some of these options are relatively cost-effective improvements with a high ROI.'
2. Budgets, permits and timelines
Although it is not the most exciting part of a remodel, planning your budget, timeline and permit restraints are key to ensuring nothing goes wrong and undercuts the remodel.
Budgeting is a critical aspect of remodeling. It's easy to get carried away with design ideas and high-end materials, but it's essential to establish a realistic budget from the outset to avoid overspending or having to stop your remodel short.

Setting a strict budget will help guide your decisions and ensure that you're not overspending. Additionally, you should factor in a contingency fund to your budget to account for unexpected expenses, as they often arise during renovation projects.
'Be prepared for unexpected issues,' recommends Shlomo Cherniak, owner of Cherniak Home Services. 'Remodeling projects often come with unexpected challenges that arise during the process. It's important to be mentally and financially prepared for these situations. Have a contingency plan and allocate some extra funds in your budget to account for any unforeseen circumstances.'
Remodeling projects also often take longer than initially anticipated, so account the potential for unexpected disruptions to extend your remodel timeline.
Next, Mike Qiu, advises, 'Before starting any construction work, check with your local building department to determine which permits and approvals are necessary. Failing to do this can result in costly delays and legal issues.
'Familiarize yourself with local building codes and permit requirements, as overlooking these can lead to delays and fines.'
You should also keep detailed records of all communications, contracts, receipts, and any changes to the project as an insurance policy for any disputes or issues.
3. Find the best team for your remodel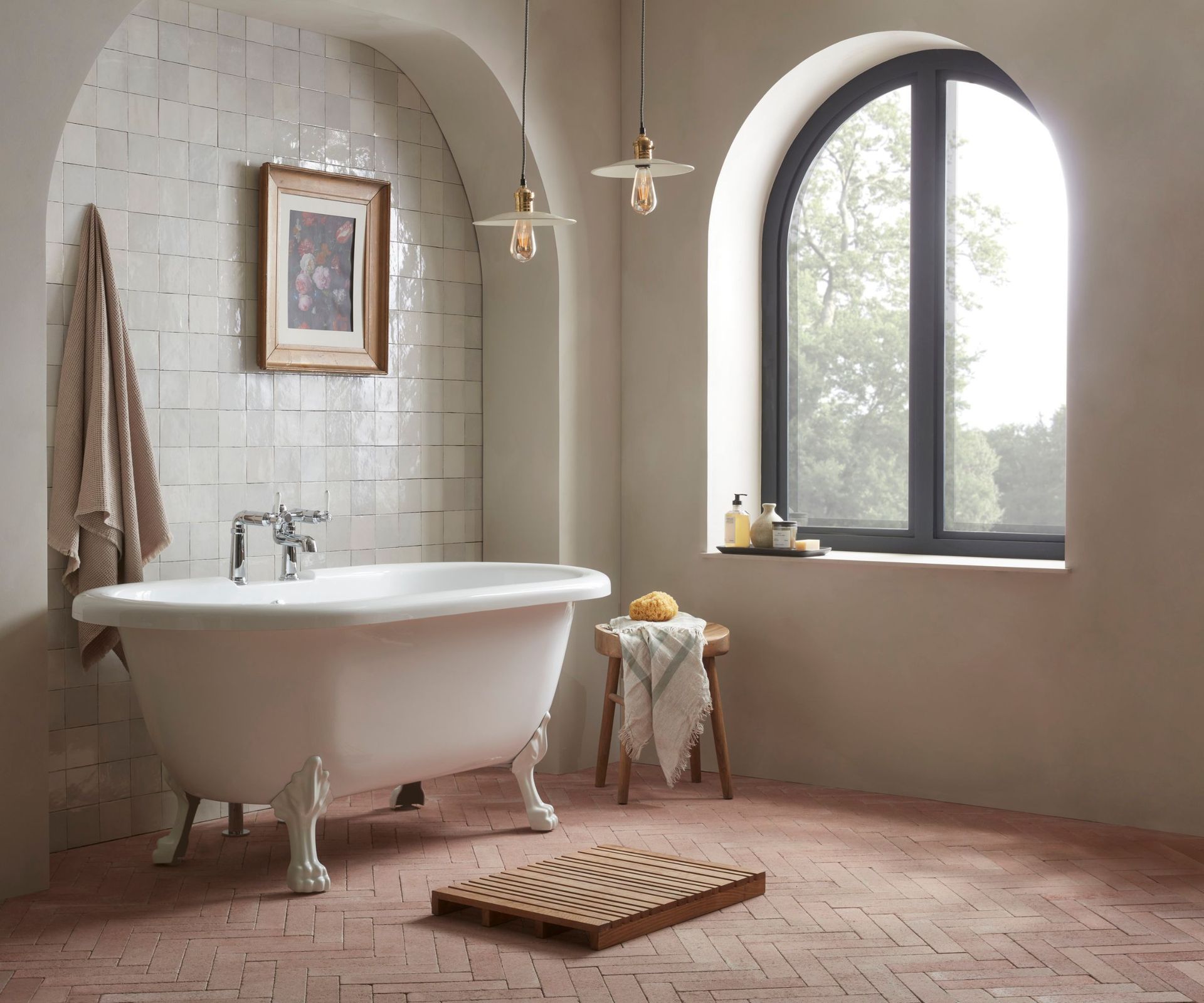 'Build your team wisely. A reliable contractor, a creative architect, and a savvy interior designer – they're the dream team,' says Rachel Waldron. 'Collaborate, communicate, and let the magic happen.'
'In any project, the people can make or break the entire operation. To get your remodel on the right track, your job is to pick someone trustworthy,' explains Marisa Simonetti. 'Without this, the consequences can include financial fallout, subpar workmanship, missed deadlines, safety hazards, and legal headaches.'
Look for a contractor with a solid track record, positive client reviews or personal recommendations from friends or family, and the necessary licenses and insurance.
'If you plan to hire a contractor for your remodel, it's crucial to research and interview multiple candidates,' advises Shlomo Cherniak. 'Obtain detailed bids from each contractor, including the scope of work, timeline, and cost breakdown. This will help you compare options and choose the best fit for your project.'
It is also essential to maintain effective communication throughout a remodel with your contractor, architect, designer, or anyone else involved. Schedule regular meetings to address concerns, discuss progress, and make decisions together. This will help to prevent misunderstandings and to ensure that your remodel stays on track.
4. Balancing aesthetics and functionality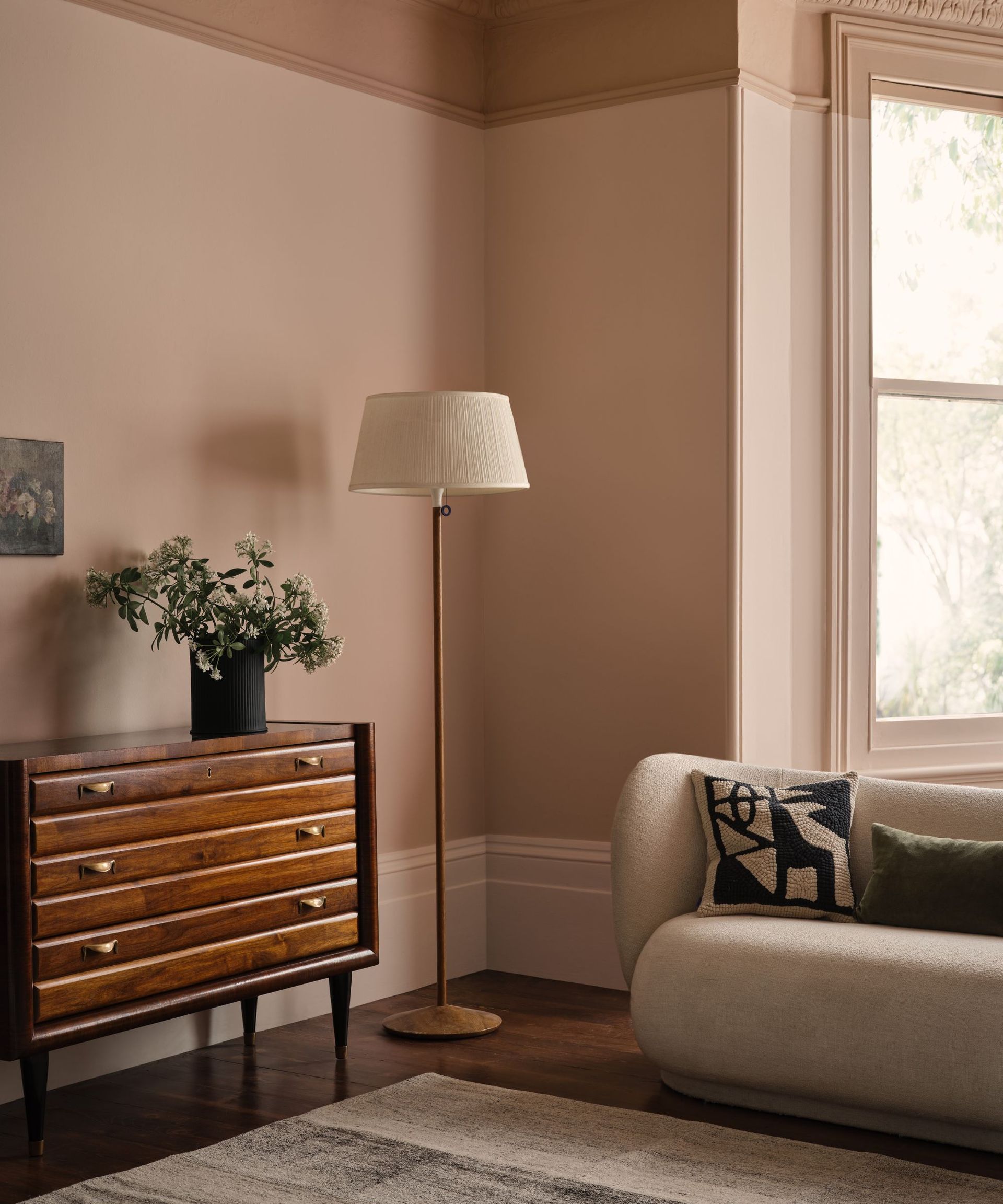 While aesthetics are undeniably important for a remodel, they must be balanced with the practicalities of how your space can be best designed to accommodate your needs. Consider traffic flow, storage and the overall usability of the space.
Begin by outlining your renovation goals. 'Are you looking to increase the functionality of a space, create a more open and airy space, update its aesthetics, or add value to your home for a future sale? Identifying your primary motivations will help steer the direction of the project,' explains Nicholas Kaiko, founder of Kaiko Design Interiors.
Once you have considered this, think in depth about how your remodel goals apply to each room you are planning to make changes to. To do this, think about the function of each room and how it can improve your daily life.
By having a well-defined objective, you'll be better equipped to make informed decisions throughout the process to guide other decisions. Rachel Waldron advises, 'What works in the living room might not cut it in the kitchen. Think about the flow, the light, and how each room connects with the next.'
Alongside determining the purpose of each space, consider the natural features in each room and how to achieve the most aesthetic results. Remember to maintain a consistent design and style throughout your home, especially if you're remodeling multiple areas.
Remodeling your home with practicality and efficiency in mind will result in a space that is both aesthetically pleasing and comfortable for your daily life.
5. Go eco-friendly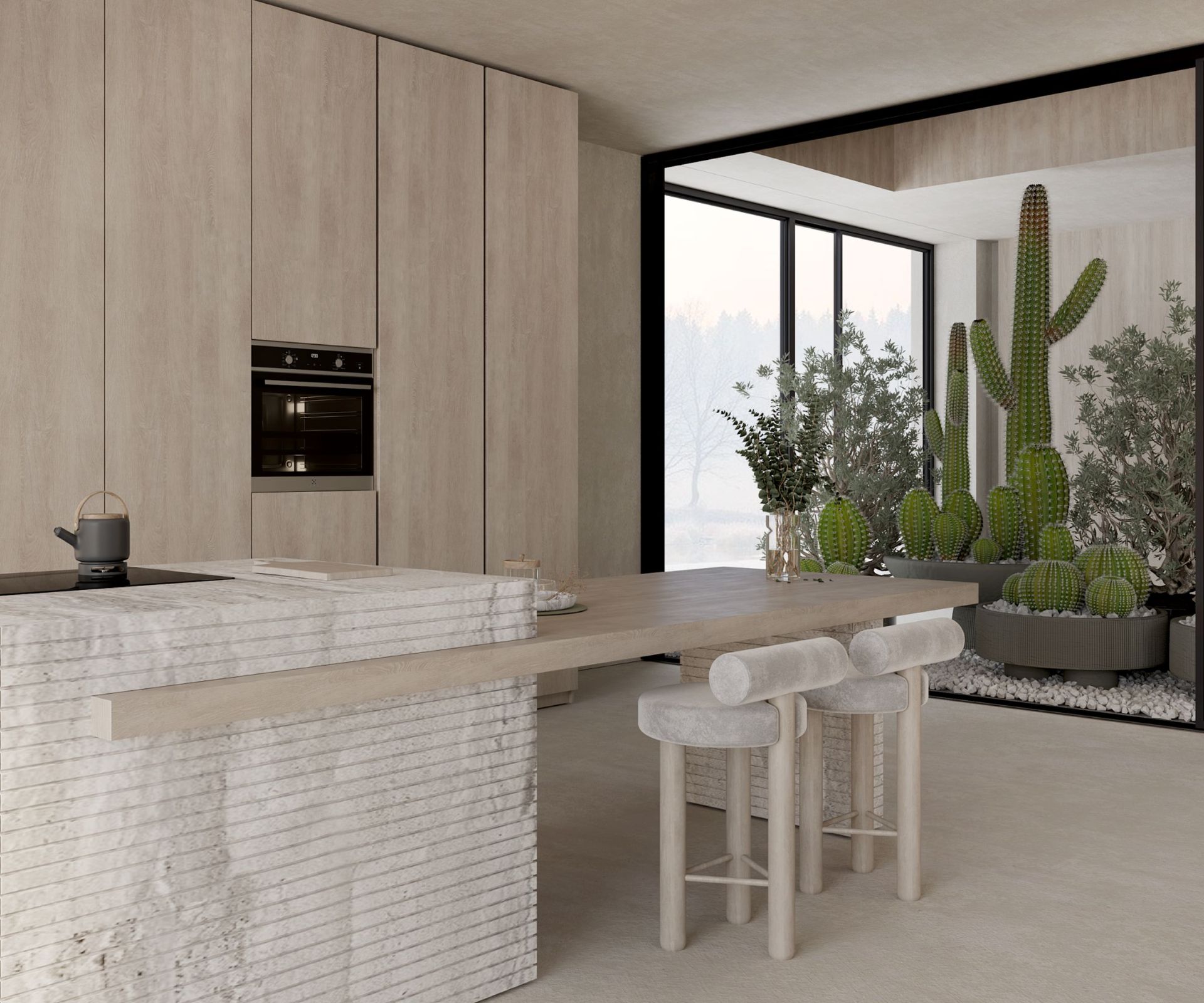 'A home remodel should not only transform your space but also care for our planet. Consider materials with a smaller carbon footprint, energy-efficient fixtures, and designs that stand the test of time,' suggests Rachel Waldron.
This will not only reduce long-term energy costs but can also make your home more appealing to future buyers.
6. Pre-plan installations
'Know ahead of time if you plan on adding any new appliances or moving
appliances into a new spot in the house,' recommends Emily Keith, design coordinator for Kitchens by Good Guys remodeling company.
Moving fixtures can involve reconsidering plumbing, gas, and electricity lines, so think about where appliances will go in the early planning stages of your remodel.
'Knowing where you want to move appliances will let you know if you need to trench a power or plumbing source into the area,' continues Emily Keith.
'For example, if you want to move your sink to a different area of the house it has to be connected to the house plumbing.
'You also need to think about how much flooring you need or have in your home. Some homes do not put flooring under the spaces our appliances go, so if you move your appliances you have to add flooring to that space.'
7. Select good materials
When planning a remodel, its vital to select the right materials for your space.
Ladina Schöpf, founder and architect at LS Projects says, 'Take the time to research and select high-quality materials that are both durable and visually appealing. Get samples and prices to compare options and mix and match your preferences.'
Nicholas Kaiko adds, 'Striking a balance between aesthetics and functionality is key. Consider how you'll be using the space daily. Will those beautiful marble countertops stand up or would a more durable quartz be a better fit? It's these detailed considerations that make the difference.'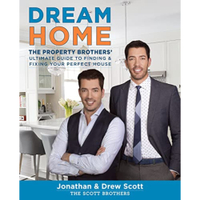 Dream Home: The Property Brothers' Ultimate Guide to Finding & Fixing Your Perfect House | $19.68 on Amazon
This book is a comprehensive guide to renovating by the design duo themselves. It covers the ins and outs of buying, selling, and renovating a house, with hundreds of full-color photos throughout.
FAQs
How do you plan how much paint you will need for a remodel?
'To calculate how much paint you'll need before you start a remodeling project, start by calculating the square feet of the space you wish to paint over and then determine how many square feet a gallon of the intended product to be used will cover,' advises Dennis Fiorilli, Director of Product Excellence at Sherwin-Williams. 'Then it is just a matter of dividing the number of square feet to be covered by the number of square feet that a given product can cover.
'I always recommend purchasing a little more paint than you need. Rounding up to the nearest gallon helps ensure optimal coverage. Plus, any leftover paint can be saved for future touch-ups down the road.
How do I choose the right paint for a remodel?
'When it comes to purchasing paint ahead of a remodel, there are actually a fair few things to consider,' says Grazziella Wilson, head of creative at Ca' Pietra and Proper Good Paint. 'It isn't just about what color and what finish to choose, but what statement you want to create at the end of it. If you want to create a cozy space, darker colors will bring the walls in around you, while neutrals will create a sense of space.
'Light plays an important factor when choosing paint. Those rooms that have a south-facing window can generally take warm or cool tones, while a north-facing room can make colors appear darker once on the walls.
'While a paint card can give you a rough idea of the color they aren't an exact match so investing in test samples will give you a true idea of the color in situ.
'Also, don't just paint one small patch when testing the paint. Trail it on the wall with the window - as this will be the darkest in the room – on the wall opposite the window, on floor level, and also under any lights. This will help you to decide if it is the color for you!
'The type of room you are remodeling will also influence the type of paint you need to buy. If you are remodeling a kitchen or a bathroom, you can buy specialist emulsions that provide a tougher surface and that can also cope with water splashes and build-up of condensation.'
---
Shlomo Cherniak leaves us two final tips for planning a remodel: 'Safety should always be a top priority during a remodel. Ensure that you and your contractor adhere to safety regulations and obtain any necessary permits or approvals. If your remodel involves hazardous materials, such as asbestos, consult with professionals and take appropriate precautions.
'Also, depending on the scope of your remodel, you may need to consider alternative living arrangements during the construction phase. Discuss this with your contractor and plan accordingly. If you plan to live in your home during the remodel, ensure that you have a designated living area that is separate from the construction zone.'
If you are living in your home during the remodel, ensure to establish safety protocols to protect your family and pets. Keep construction zones secure and minimize hazards.
Sign up to the Homes & Gardens newsletter
Decor Ideas. Project Inspiration. Expert Advice. Delivered to your inbox.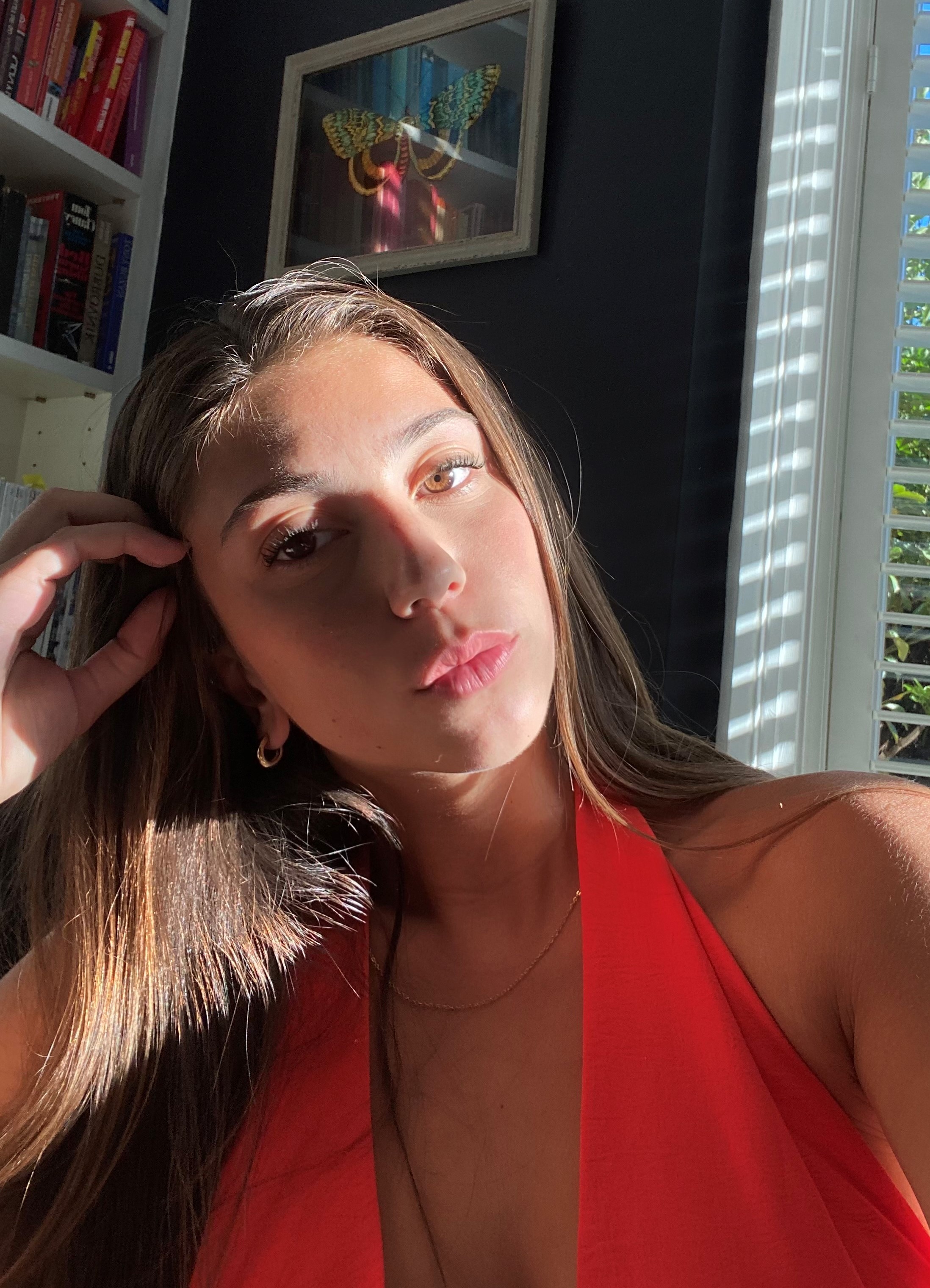 Lola Houlton is a news writer for Homes & Gardens. She has been writing content for Future PLC for the past five years, in particular Homes & Gardens, Real Homes and GardeningEtc. She writes on a broad range of subjects, including recipe articles, reviewing products, writing 'how to' and 'when to' articles. Lola now writes about everything from organization through to house plants. Lola is a graduate student, who completed her degree in Psychology at the University of Sussex. She has also spent some time working at the BBC.