Design house: See how a Chelsea townhouse dovetails Georgian elegance with contemporary style
This Grade II listed house's extensive refurbishment has resulted in a stunning interior where the emphasis is on visual interest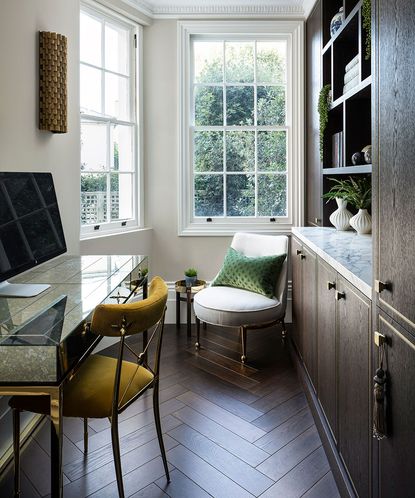 (Image credit: David Butler)
As she redesigned the interiors of this Chelsea home, the fine lines of its Georgian architecture were never far from Gemma Gordon-Duff's mind. 'The form and proportion of the house, the natural light and gorgeous period detailing are the natural stars of the show,' says Gemma, modestly. But by remaining mindful of the house's origins, Gemma, who is MD of Gordon-Duff & Linton, has built on that heritage by adding a raft of strong outlines that take the home into the 21st century.
With lighting that cuts a dash with hard angles, Art Deco motifs and herringbone flooring, Gemma's schemes are all about creating visual interest with the 'harder' elements of design, rather than the soft furnishings. 'By this I mean we played with the intersection of shapes and geometry in the joinery, lighting and statement rugs, rather than adding pattern via fabrics and wallpapers,' she explains.
The property
The owners were carrying out a full-scale refurbishment of their new London home, which involved a top-floor extension and the addition of a garden room at the back of the house, which was managed by Jo Cowen Architects. The Grade II listed house hadn't been touched for 20 years but, naturally, any changes to the fabric of the house had to minimise any heritage conflicts and several traditional features were even reinstated during the work.
Living room
Gemma's sensitivity to the house's fine lines – old and new – shines through most notably in the living and dining rooms, where she deftly combines decorative traditions. Twin dazzling Cubist chandeliers by Kelly Wearstler set the tone in the double-aspect space, announcing that while tradition is at the heart of this home, its owners aren't afraid to have a bit of fun with more modern forms of geometry. Similarly, Porta Romana wall lights introduce Art Deco shapes (with a hint of 1970s abstraction) and Suzanne Sharp's rug design reiterates the graphic theme. A more traditional dining table (an antique bought in Ireland) and flowing sofa shapes then act as a counterbalance. With scalloped outlines and fringing, the bespoke seating also has more than a hint of Art Deco decadence, reinforced by the velvet upholstery in powdery pink and green. 'Film star glamour and quiet opulence were definitely some of our watchwords for this home,' adds Gemma.
Soft versions of green, pink and blue formed the basis of Gemma's palette as they are the clients' favourite colors and she has used them to create rooms that are, by turn, serene and then more up tempo, as with the banquette area of the kitchen. 'These versatile colors were a joy to work with and show the clients' playful side,' says Gemma. 'I love that we didn't go for grey, beige or even the ubiquitous greige,' she adds with a smile.
Kitchen
The kitchen was reinstated in the lower ground floor, where it would have been in its Georgian heyday, but has been remodelled in a style that's both sophisticated and simple, with an emphasis on luxe textures, from marble to creamy soft leather on the bar stools. The brass trim on the cabinets is a finishing touch that links the kitchen with living and sleeping spaces above, where chandeliers, chair legs and the decorative finishes on bespoke storage are all fashioned from this metal. The banquette area has a cool club-like feel, courtesy of burnished metal, soft leather and a statement light.
Gemma had a significant amount of furniture made bespoke, enabling her to subtly repeat motifs and to tailor shapes and proportions to the spaces. She also integrated antiques into the rooms: 'I love it when a client has some well-loved pieces of art and antique furniture to incorporate into a scheme, as it gives the project a unique personality. I then set about balancing antiques with more contemporary pieces, to add interest,' she says.
For example, the brass frame of an armchair and footstool in the garden room – one of Gemma's favourite spaces – has been forged to resemble slender lengths of bamboo, giving the design a refined 1920s feel. The arms of a bespoke brass chandelier in the master bedroom have a similar bamboo-like finish.
Gemma's hope is that pieces such as these, which have been crafted in a traditional way and reference the cream of design from previous eras, 'will become the antiques of the future.' By designing spaces where shapes deliberately dovetail with the classic lines of Georgian architecture, Gemma has paid tribute to the house's past while also considering the continuum of design ideas into the future.
See this elegant and handsome 21st-century listed house in London
Home office
Furniture with a slimline profie and bespoke joinery make the most of an unusual corner space.
Tour a Neoclassical Grade I listed home with views over Regent's Park
Master bedroom
Brass details continue here, accentuating this serene retreat bathed in shades of muted green.
Words/ Jo Leevers
Photography/ David ButlerH
Interior designer/ Gordon-Duff & Linton
Sign up to the Homes & Gardens newsletter
Decor Ideas. Project Inspiration. Expert Advice. Delivered to your inbox.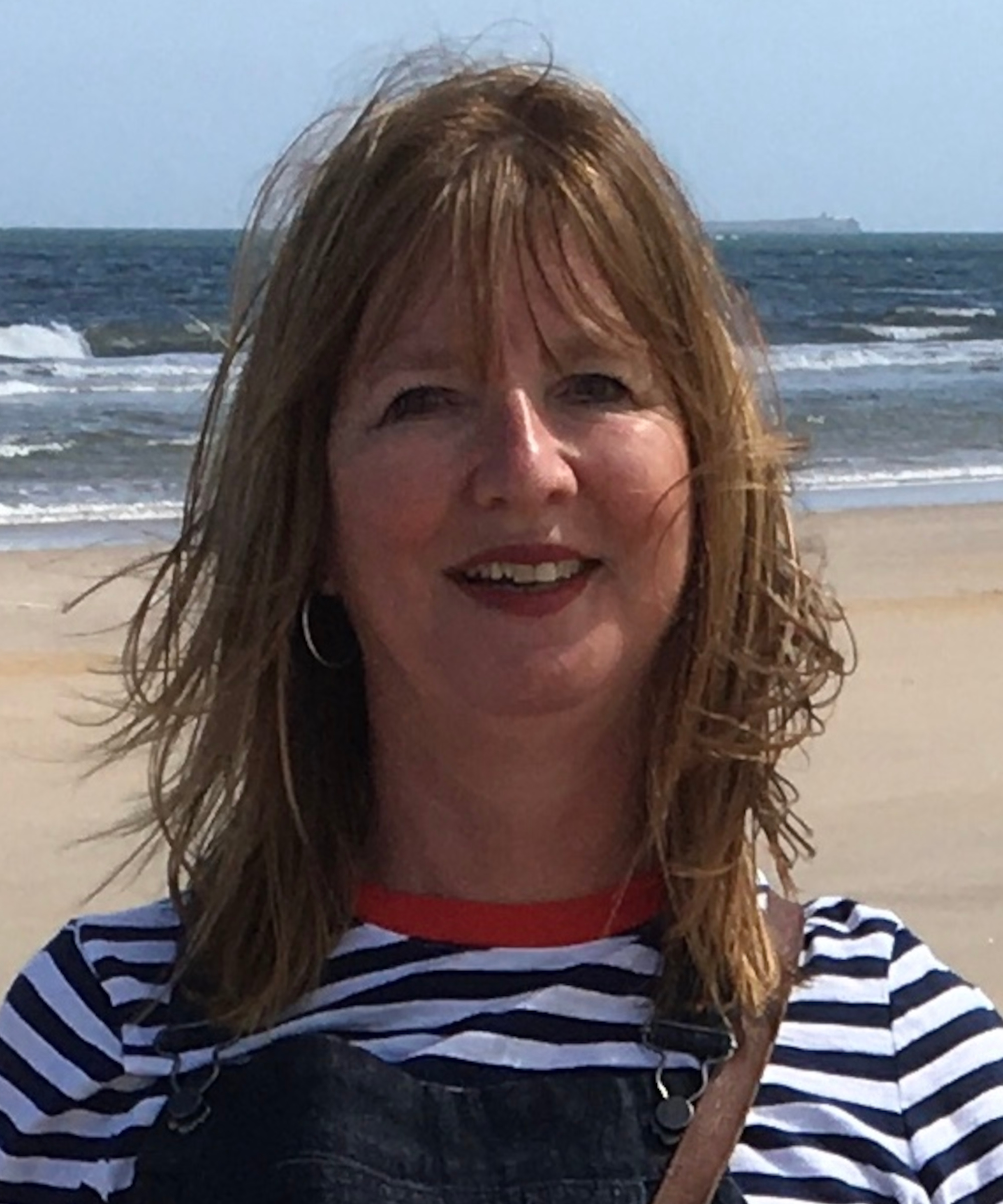 Interiors have always been Vivienne's passion – from bold and bright to Scandi white. After studying at Leeds University, she worked at the Financial Times, before moving to Radio Times. She did an interior design course and then worked for Homes & Gardens, Country Living and House Beautiful. Vivienne's always enjoyed reader homes and loves to spot a house she knows is perfect for a magazine (she has even knocked on the doors of houses with curb appeal!), so she became a houses editor, commissioning reader homes, writing features and styling and art directing photo shoots. She worked on Country Homes & Interiors for 15 years, before returning to Homes & Gardens as houses editor four years ago.