10 dining table styling tricks to steal from top stylists – to make yours dinner party-ready
Get set to welcome guests with these stylish (and easy to achieve) dining table styling strategies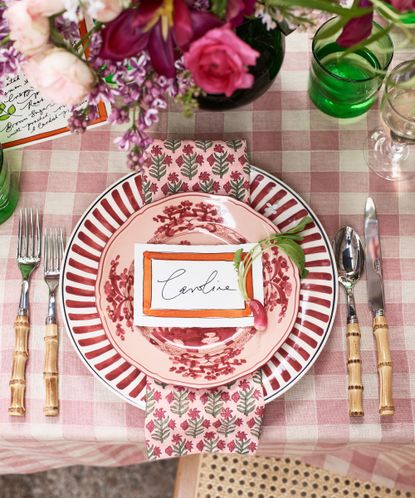 (Image credit: Future Future / Emma Lee / Twig Hutchinson)
Dining table styling is just one way to make guests feel special and welcome – and for a dinner party, it can be the starting point for a wonderful evening. Elegance is a must, but this is an intimate and relaxed occasion rather than a stiffly formal one, so the table should contribute to that atmosphere.
There are a host of elements that make up a dinner party-ready dining table, from the linens to the dishware, and the candles to the glasses. Color schemes, materials combinations, and centerpieces all contribute to the overall effect, too.
See: Dining room ideas – inspiration for decorating and furnishing your space
'Soon we'll be able to let loved ones back into our homes, hosting friends and family for dinner parties once again,' says Kate Cartwright at Burleigh. 'Before you even begin to think about the table itself, make sure the room in which you'll be entertaining can deliver the atmosphere you'd like to create. For example, are your guests more likely to enjoy themselves with a more informal setting around a kitchen island on high barstools, or seated at a dining room table? Lighting is also very important, especially if you have invited guests for a later soirée. Position table lamps and floor lamps so they cast a golden glow, roughly at eye level, for the most flattering effect. Candles can also be incorporated on the table for a more intimate ambience.'
For more top ways to make every part of your setting super stylish, read on.
1. Choose from minimalist or more dressed looks
In anticipation of the chance to host family and friends again, create an inspiring tablescape worthy of a celebratory gathering. Pretty colors to lift the spirits, and quirky touches, such as candles in bottles with lampshades, just in case the relaxed affair should continue long after the sun goes down. Colorful glassware, a nostalgic gingham cloth and plenty of fresh flowers ensures an altogether joyous setting.
Start by deciding whether you're going to use a tablecloth or runners on the tabletop, or go without. If your room scheme is minimalistic, a table without linens could be a strong complement. The other elements that you add from the individual place settings to the centerpiece will still make it special for the occasion.
The advantage of using a tablecloth is that it has a softer look than going bare, and allows the creation of more layers within the setting.
Runners are a further option that's somewhere in between the tablecloth/bare alternatives because they'll leave some of the tabletop on show, but still add interesting detail to the dinner party setting.
See: Tablescaping – how to create a beautiful table setting for the holidays
2. Select the right linens
Everyone enjoys a beautifully laid table, even if the menu itself is fairly relaxed. Channel your English eccentric and layer stripes, gingham and pattern galore. Add texture with bamboo and rattan pieces. Mountains of seasonal blooms in clashing colors. Vintage wine bottle lamps add a bistro feel. Mix expensive pieces with more everyday. Don't save things for best, use them everyday.
If you like the idea of using a tablecloth for your dining table, a linen version is ideal for a look that's well dressed but relaxed rather than overly formal.
And while a linen tablecloth will drape beautifully if you use it across the whole table in a conventional way, you might want to try alternatives. You could drape it across the middle only, making soft folds in the fabric and creating contrast with the texture of the tabletop.
If it's a square tablecloth, it could be laid at a 45º angle to the tabletop, resulting in an interesting geometric shape. Or try folding a rectangular tablecloth lengthways and using it as a runner for generous pleats of fabric.
Runners themselves are a further option as table linens for a dinner party. As well as using one through the center of the table, consider laying a series across the table's width, linking the place settings of diners sitting opposite one another to help encourage conversation with those across the table as well as those seated on the same side.
3. Focus on colors
Think about the palette of colors you want for your dinner party-ready table. Color can be provided by luxury tablecloths and runners, matching dinnerware sets, fancy charger plates and also flatware, glassware, serving dishes whilst not forgetting about the all-important centerpiece, and more, so select a limited number of hues you want to incorporate for a pulled-together look.
A dinner party over a holiday could suggest its own selection with gold flatware, red tinted glasses, and gold-rimmed dishware, plus accents of red in linens, the table center and accessories.
A natural theme, meanwhile, would work at any time of year, combining a neutral cloth or runner, a foliage display for the center, and wooden charger plates. Maintain the simple but elegant feel with classic glassware and flatware, plus white candles.
For a romantic look, soft and subtle hues of pink and blue can make a wonderful combination. Pick them for the table linens, flowers, and glasses and team with dishware and serving dishes in cream tones, along with flatware with ivory-colored handles.
'At the heart of a well-considered table is the concept of layering. From the tablecloth, upwards, you should think about ways to add different textures, patterns, and colors to add dynamic depth to each setting,' says Kate Cartwright at Burleigh.
'Within these layers, you could keep to tight color schemes or delve into the world of clashing prints, but the trick is to ensure you build from the base. My favourite way to start to dress a table is with a crisp white or linen tablecloth, ensuring it more than adequately covers all sides of the table. There should be a good amount of "drape".
'Next, add your placemats in a textural, contrasting material, such as jute or rattan for an on-trend look. From there, build your setting with a charger plate, opting for a style with a rich pattern that will work as a border as you layer up the next plate, and finally a bowl, depending on the menu. Mixing and matching patterned ceramicware will add pops of color to your table, making each table setting unique. A great way to add another textural layer is by opting for mismatched vintage cutlery, from severe Art Deco styles to scrolling, traditional varieties.'
4. Plan a centerpiece
A dinner party-ready table should have a centerpiece. Choose between a true dead center version, or an arrangement that spans the length of the table. Remember that whichever you go for, height is crucial. Use objects or displays that won't stop conversation across the table.
A vase with flowers or foliage is a classic option and the arrangement itself might have a rustic twist, or be a more artful display. Strike a different note with the interesting texture and color of gourds, or opt for the intricate foliage of succulents.
Along with or in place of natural elements, candles in holders, ceramics, wooden pieces such as bowls, and so on might all be part of a centerpiece. For groupings, use elements of different heights in the classic stylist's pyramid shape for best effect. Work with a palette of materials for a harmonious feel, and make sure some of them contrast with the tabletop's material.
A centerpiece that extends the length of the table looks best with regular repeating elements for a cohesive appearance but try interspersing these with a selection of other items such as bowls, votives, or scaled-down flower arrangements.
'It's considered tablescaping 101 that floral displays shouldn't obscure the line of vision of your guests across the table, so keep any central bouquets cropped in bud vases,' advises Kate Cartwright at Burleigh. 'Vintage glass vases look charming, especially when interspersed with pre-purposed jam and chutney jars for a more eclectic look. Use florals or foraged foliage from the garden in unexpected ways, such as a sprig of rosemary or lavender positioned on the top plate, or tucked neatly into the napkins. If cut flowers are your cup of tea, peony season is upon us, and the blowsy petals look sumptuous in shallow vases down the length of the table.'
5. Design place settings
For a dining table that's dinner party-ready, design place settings that are elegant but not rigid in style. Charger plates are a great way to add a contrasting color and material and can be anything from opulent in a metallic finish to artisanal in rattan or wood, for example.
But if the look you're going for is more casual, these aren't an essential, and you can simply layer plates. Matching is definitely not compulsory with these, and you might choose different patterns in the same colorways to add interest.
Food is not just for eating it can be for decorating too. For a whimsical finishing touch, combine a fresh seasonal vegetable, such as the miniature radish here, with a handwritten place card, this one from Scribble & Daub. The layering of pattern upon pattern here is what makes the place setting feel so fabulous. And pink and red are a heavenly pairing.
6. Think napkins
An essential part of each place setting, napkins also provide the opportunity for individual styling. You might want to simply fold them into rectangles and lay them alongside the plates with cutlery on top for the most relaxed of tablescapes. Equally casual is to fold them on the diagonal and twist then place each in a napkin ring.
If the tablescape is more dressy, fold them into long rectangles, anchor beneath the lowest plate, and let them drape off the table. Alternatively, tend to the more classic look by folding into a triangle and positioning on the top plate of the setting with flatware above.
7. Pick dishware and flatware
For dishware that works on all occasions, white will stand you in good stead, complementing any color theme you choose for the table. It's easy to make it look special for the event with all the other choices you make for the table, and it's ideal for naturally themed settings.
Colored dishware will make more of an impact and its shades can be repeated in a tablecloth, glasses, napkins and decorative pieces such as vases. Patterned china, including that from thrift shops and online marketplaces, can create just the right vibe for a dinner party making the table look well dressed but swerving the formality of matching sets.
While plain silverware is classic, flatware in shades such as gold, bronze and black can look striking, as can designs with handles in contrasting materials, or colors, or with elaborate designs.
A hand-drawn menu card placed casually in the center of the table invites the guests to join in and get a sneaky peak of the delights on their way. This one was created by Scribble and Daub and nestles happily in amongst the fresh flowers picked from the garden.
8. Consider glassware
Classic clear wine and water glasses, well polished, at each place setting will reflect candlelight in a way that's perfect for a dinner party, while crystal adds its textural quality to the setting. But consider the possibility of continuing your chosen color palette with glassware in shades such as blue, red, green, or amethyst. You could use it for water glasses alone, wine glasses alone, or try it for both.
Think online and thrift shop buys – or, if you're lucky enough to have them, family hand-me-downs – when it comes to glasses, just as you might for china. It's an opportunity to bring an eclectic twist to a dinner party setting.
Set up a dedicated drinks table for guests to gravitate to and help themselves to a G&T with a twist.
9. Light candles
Candles are a vital element of a dinner party-ready dining table setting. Think matching candle holders with candles in your chosen shade set along the table for the most classic of looks. Tea lights in colored or clear holders will create a cozy atmosphere, meanwhile.
Candles set in holders and grouped at different heights also make a great centerpiece for the table with individual style.
Bear in mind guests' reach to serving dishes when setting out candles, as well as ensuring their height doesn't impede conversation.
10. Enjoy planning the finishing touches
There are a wonderful range of extra features you could bring to your dinner party table to make the evening special. Create printed menus to make it more of an event, and use place cards at each setting so seating everyone at the table is a smooth process.
See: How to dress a dining table – for more practical tips
A little seasonal foliage, a bloom, or even a tiny succulent in a pot could be used on the top plate of individual place settings, and small flowers or leaves teamed with twine to make a napkin ring. Tablescapes for the holidays could include baubles or other decorations, and for a special occasion generous hosts might add the smallest of gifts such as a single boxed chocolate to each setting.
Sign up to the Homes & Gardens newsletter
Decor Ideas. Project Inspiration. Expert Advice. Delivered to your inbox.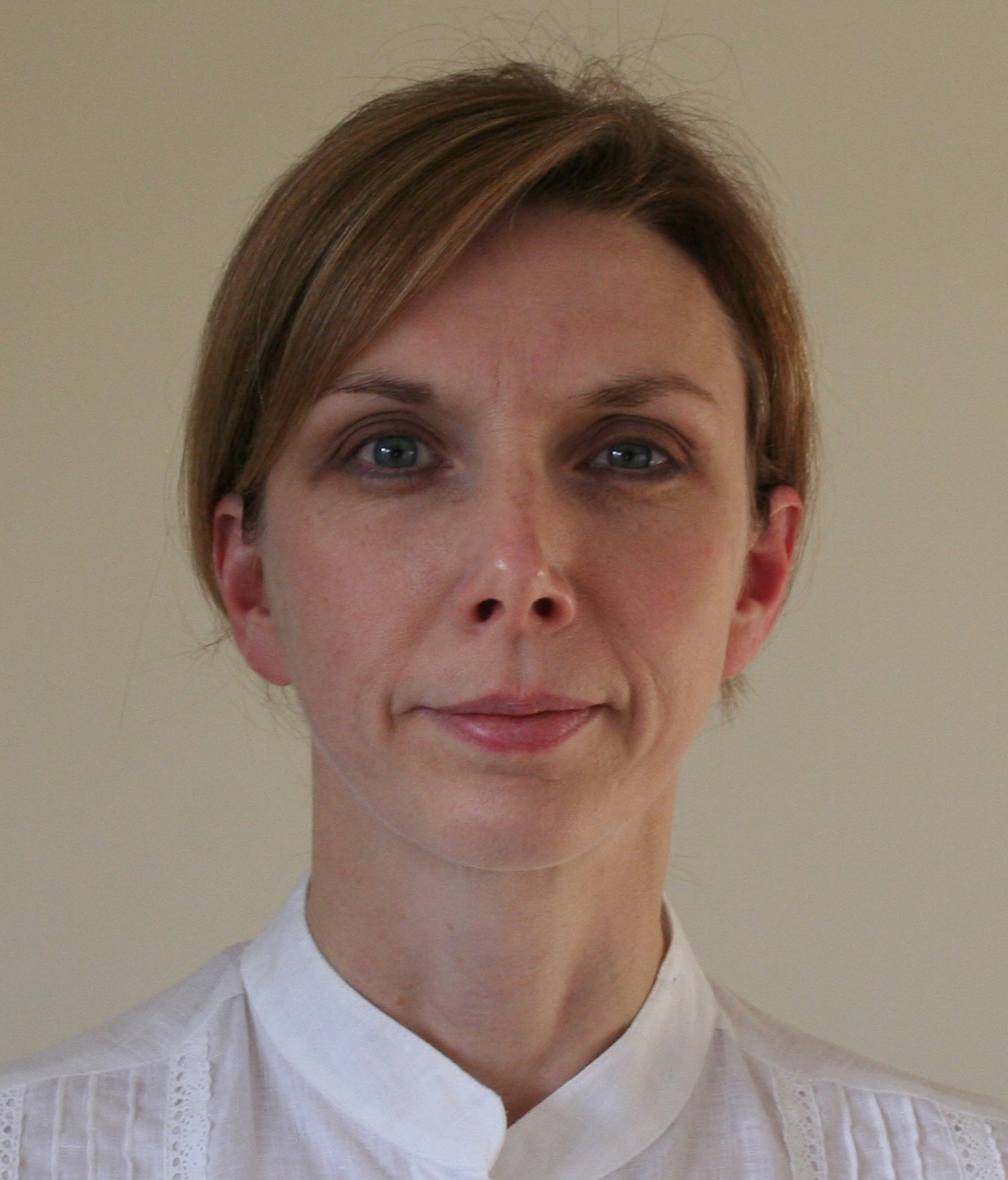 Sarah is a freelance journalist and editor. Previously executive editor of Ideal Home, she's specialized in interiors, property and gardens for over 20 years, and covers interior design, house design, gardens, and cleaning and organizing a home for H&G. She's written for websites, including Houzz, Channel 4's flagship website, 4Homes, and Future's T3; national newspapers, including The Guardian; and magazines including Future's Country Homes & Interiors, Homebuilding & Renovating, Period Living, and Style at Home, as well as House Beautiful, Good Homes, Grand Designs, Homes & Antiques, LandLove and The English Home among others. It's no big surprise that she likes to put what she writes about into practice, and is a serial house renovator.