Meg Ryan's garden has a 'contemporary yet classic' energy – the reason might surprise you
Landscape architects weigh in on why the design in Meg Ryan's Montecito garden works so well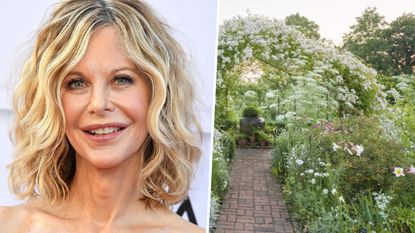 (Image credit: Getty Images - Steve Granitz / Future)
Sign up to the Homes & Gardens newsletter
Decor Ideas. Project Inspiration. Expert Advice. Delivered to your inbox.
Thank you for signing up to Homes & Gardens. You will receive a verification email shortly.
There was a problem. Please refresh the page and try again.
Known for her stellar performances in classic films such as Sleepless in Seattle and When Harry Met Sally, Meg Ryan should also be celebrated for her incredible eye for design.
First, the stylish star posted a photo of her bold black and white kitchen, and now she's given us a glimpse into her garden.
Meg Ryan shared photos of her chic Montecito garden and sunroom, created in collaboration with Derrick Eichelberger at Arcadia Studios Landscape. The photos show a stunning combination of natural stone and local greenery surrounded by leafy trees. Meandering pathways contrast with the hard lines of the sunroom to create a suburban oasis. The space feels at once modern and natural, with a relaxed and secluded feel.
Since the photos show a garden, you may think that the reason for the beauty of the area has to do with the plants, but experts say the stone elements have just as much to do with the garden's soothing effects.
Jeremy Yamaguchi, CEO of LawnLove gushes: 'I absolutely love the hardscaping. I think she did an excellent job of incorporating natural stones and rocks in a way that elevates the plants/foliage – which is the focal point. All of the hardscaping is organic and attractive in design, while not being visually distracting or making the space feel too man-made.'
In this garden, landscaping ideas abound.
Jeremy Yamaguchi is the CEO of Lawn Love, helping homeowners find quality, reliable lawn care. Specializing in technology and using industry experience, Jeremy intends to revolutionize the lawn care industry.
This organic feel is created with an intentional balance of man-made and natural elements. Paul Knapp, head landscape designer at Landscape Architectural says
'My favorite elements of Meg's landscape have to be the mixed use of materials that give the whole space a contemporary yet classic energy and vibe. She has incorporated what I would call Old World charcoal cobblestones in an irregular shape leading up to the glass oversized doors abutted by a simple yet elegant decorative pea stone gravel border.
'The gravel continues on through her space as meandering walkways that look beautiful against the natural stone boulder walls. Her mixed use of evergreen and deciduous plantings perfectly balances all of the hardscaping throughout.'
This artful mix creates an incredibly complex and visually stimulating landscape.
Paul Knapp has made a lifelong career in the Landscape Industry. By the time Paul graduated from the University of Iowa with a degree in Fine Arts with an emphasis on Drafting and Design, he had already been working for a local landscape material supply company. After a decade of working on the material supply side of the industry, Paul moved to Chicago, Illinois where he began working for one of the area's most respected boutique landscape design/build firm. Paul ultimately decided to start his own company, LandscapeArchitectural.com, which is where he is at today. For the past three years, Paul has been successfully designing landscapes remotely for residential clients and landscape professionals throughout the United States. Paul regularly designs for clients on the East Coast and West Coast, as well near his home in the Midwest United States.
If you are interested in recreating the iconic garden, Paul Knapp lays how to choose each element step by step.
First, he recommends dividing your design into hardscapes and softscapes. For hardscapes, he recommends using natural materials like natural stone, clay, or decorative pea stone gravel. He suggests laying the hardscape out 'organically in a free-flowing style that still allows plenty of functionality.' Furthermore 'using natural stone boulders for the retaining walls and border edgers is another great way to keep all elements natural, rustic, and contemporary at the same time.'
For softscapes, Paul suggests using a cool color palette that incorporates greens, whites, and purples. He goes on to say that 'Meg incorporates a healthy variety of texture by utilizing a mixture of evergreen plantings and deciduous. For evergreen, think Boxwood, Holly, and even Juniper. For deciduous, think Hydrangea, Catmint, Lilac, Russian Sage, Yarrow, and Lamb's Ear. You could even consider throwing in some ornamental grasses as well like Karl Forester Grass or Morning Light Silver Maiden Grass. Both options are wonderful for filling out spaces and providing another beautiful texture to your garden.'
Through a focus on the harmony between natural and manmade elements, you can create a garden as chic and balanced as Meg Ryan's. Shop the edit below.
The bright white blooms, lush green leaves, and black stems of the Onyx Zebra Hydrangea make it distinct for any garden. Perfect in a partially-shaded area.
This bag includes 5lbs of small river pebbles from Northern Michigan. They are triple washed for easy handling. Perfect for adding a little glamour to your flower beds.
Sign up to the Homes & Gardens newsletter
Decor Ideas. Project Inspiration. Expert Advice. Delivered to your inbox.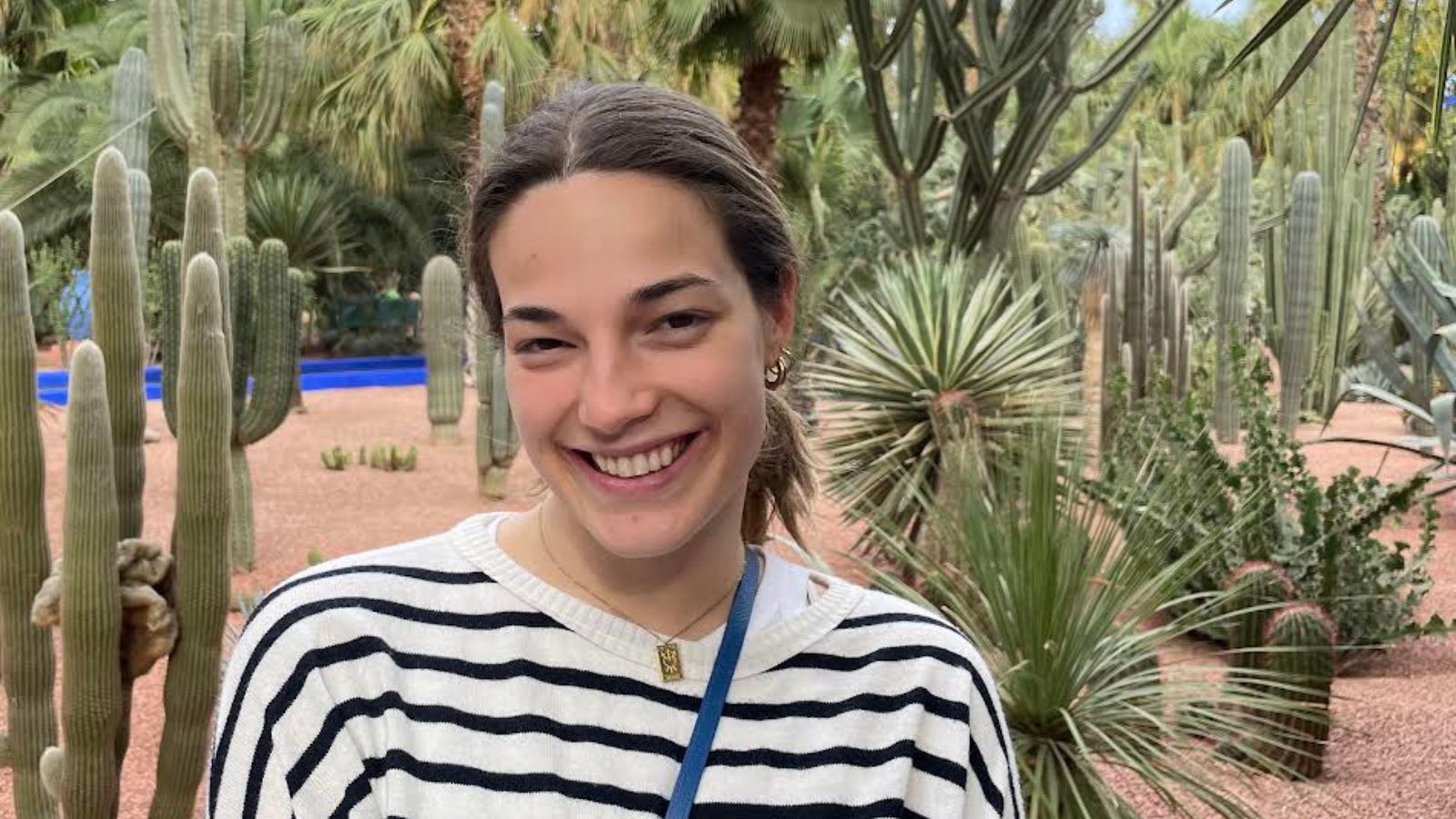 I am a London-based News Writer at Homes & Gardens. My interests lie at the intersection of design and popular culture with a particular focus on trends and celebrity homes. Before joining Future, I worked as a Content Writer and Communications Lead for Fig Linens and Home, a luxury linens and home interiors brand based in Fairfield County, CT. I have a BA in Creative Writing from Sarah Lawrence College in New York and an MSc from the Oxford University Department of Anthropology.