Are gas grills safe? Get the knowledge you need for trouble-free grilling
Gas grills are perfectly safe, but only if you know how to use them and maintain them. Get the lowdown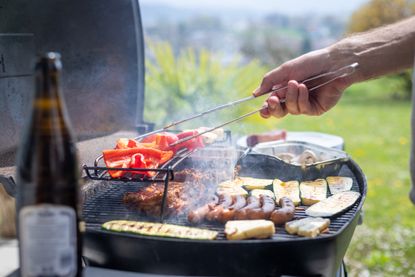 (Image credit: Getty Images)
If you've never cooked on a gas grill, it can be pretty daunting. With such high temperatures and so much propane at hand you may be wondering if gas grills are safe. It can put many first-time buyers off investing in a gas grill for their yard.
The best grills, including the best gas grills, are a perfectly safe way way to cook outside, feed the family and entertain a crowd. Millions of Americans use gas grills without incident. However, accidents happen when proper care is not taken to locate a grill in the optimum position, use it correctly, and keep up with its maintenance.
Yet there's no need to end up in a risky situation. Gas grills are safe if you follow expert guidelines on using them and cleaning them. Here's what you need to know.
Are gas grills safe?
It's natural to ask the question are gas grills safe when you're buying a grill. A 2020 report from the National Fire Protection Association (NFPA) revealed that from 2014 to 2018, US fire departments responded to an estimated average of 10,600 home structure and outdoor fires involving grills per year. Moreover, five out of six grills involved in home fires in the period studied were fueled by gas, the NFPA revealed.
But you can nevertheless be reassured that gas grills are safe. The proviso? It is essential to know how to light a gas grill properly, as well as how to use it and maintain it correctly, too.
Discover how to ensure gas grill safety with our expert guide.
Read the grill's instructions
Sure, it's a basic, but especially if you've owned a gas grill before, it's easy to think you know all there is to know about safe operation. However, it is vital to understand the model's specific instructions for use as well as the maintenance the manufacturer recommends.
Locate it safely
Key to gas grill safety is where it is located. 'Grills should always have a least a yard's clearance in every direction,' cautions outdoor expert at Homes & Gardens Alex David.
'Your grill should never be positioned close to a hedge, fence, or wooden furniture, and there shouldn't be any overhanging branches or gazebos overhead. This is so that in the unlikely case of a fire you don't set fire to anything else.'
Alex is Head of eCommerce at Homes and Gardens, overseeing product reviews, buying guides, sales and deals coverage and product advice. He's spent several years covering interiors and gardening content, especially grilling and barbecues.
Get savvy about cylinders
'Propane cylinders are safe and easy to use,' according to the Hearth, Patio & Barbecue Association (HPBA). However, the HPBA does recommend the following:
With the cylinder connected, the grill must be kept in a well-ventilated space outside.
When the grill is not in use, the cylinder valve must be in the off position.
If the grill is stored indoors, the cylinder must be disconnected and removed. The cylinder must be stored outside.
Check for gas leaks each time you disconnect and reconnect the cylinder to the regulator (see below).
Check the grill after storage
If you put your grill away for winter, or you don't use it for a while for any other reason, to be safe, always check it before you use it again. Look at the hose from the cylinder which may have dried out resulting in cracks or splits, and look for any burner obstructions.
Be aware of the possibility of gas leaks, too. 'Always check your gas connection at both ends before you use your grill,' says H&G's Alex. To detect leaks, make up a dish soap and water solution and use a spray bottle to apply it to the hose, valve and regulator. Pressurize the system but do not turn on the burners. Bubbles indicate a leak, so turn off the supply and disconnect the gas and get the grill professionally repaired as necessary.
Give the grill a regular maintenance check
To ensure a gas grill stays safe, don't neglect regular maintenance. Turn off the gas at the source first then look for rust and check parts including the regulator, hoses, burner parts, air shutter and valve. You should consult the manufacturer's instructions for the specific details that apply to your grill model.
Light the grill correctly
The lid of a gas grill should always be open when you light it. This avoids the problem of gas buildup which can cause an explosion and fire.
Don't lean over the grill when cooking
Be a safe BBQ chef. You should never lean over the grill when you're cooking and you shouldn't do so when igniting burners either.
Think about your clothes, too, to avoid the risk of them catching fire. Avoid wearing anything that could dangle down – we're talking loose sleeves or apron strings, for example.
Keep the grill clean
A clean grill is crucial to safety. 'Keeping your grill clean prevents old food falling onto the flames and causing a flareup that could burn your hands,' explains H&G's Alex David.
'However, hygiene is a much bigger reason. It's tempting to forget about your grill after an afternoon grilling, but it always needs cleaning. Just as you wouldn't make different meals in the same pot without cleaning it, you shouldn't do the same with a grill. That's especially true with grills, which tend to be used for cooking meat dishes like burgers and chicken.'
Don't overload the grill with food
Another essential so gas grills are safe? Not trying to cook too much at once. 'If your grill is overloaded, you run the risk of food poisoning,' says H&G's Alex David.
'Grilling too much food in one go is unhygienic. If you pile chicken drumsticks and thighs up on each other they won't have enough contact with the hot surface of the grill. This means that they'll be undercooked and you risk dangerous food poisoning like salmonella or E. coli.'
Is it safe to leave a gas grill unattended?
Don't leave a gas grill unattended when you're cooking. If there's a flareup and you're not there it could turn into a fire with all its consequences. Staying with the grill also means you can be sure kids and companion animals remain at a safe distance at all times and play is kept well away from the cooking area.
Is it OK to grill inside the house?
It isn't OK to grill inside the house if it involves using a grill designed for outdoor use. One of these should not be used inside. The reason? Carbon monoxide could build up in the enclosed space causing danger to health.
The only grill that's safe for indoor use is one that's sold to be used in the location. Otherwise, don't do it.
---
Used correctly, a gas grill is no less dangerous than cooking on your stove. Remember that safety isn't finished when you're done cooking, either - always build in at least an hour for your grill to cool down before you clean or move it. When you're moving your grill, watch out for sharp edges.
Sign up to the Homes & Gardens newsletter
Decor Ideas. Project Inspiration. Expert Advice. Delivered to your inbox.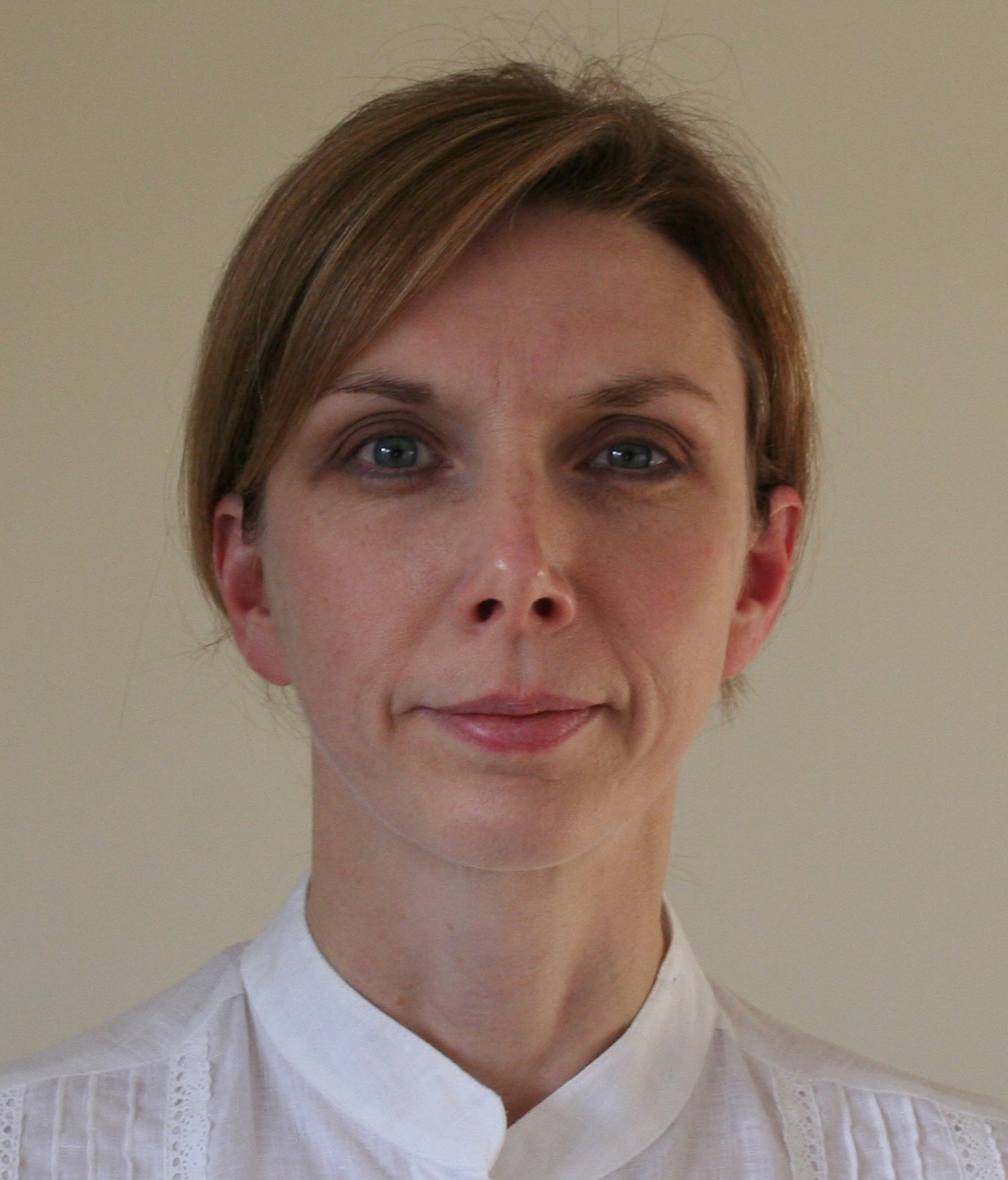 Sarah is a freelance journalist and editor. Previously executive editor of Ideal Home, she's specialized in interiors, property and gardens for over 20 years, and covers interior design, house design, gardens, and cleaning and organizing a home for H&G. She's written for websites, including Houzz, Channel 4's flagship website, 4Homes, and Future's T3; national newspapers, including The Guardian; and magazines including Future's Country Homes & Interiors, Homebuilding & Renovating, Period Living, and Style at Home, as well as House Beautiful, Good Homes, Grand Designs, Homes & Antiques, LandLove and The English Home among others. It's no big surprise that she likes to put what she writes about into practice, and is a serial house renovator.