Can you mow wet grass? Experts warn of the possible risks
Find out whether you can cut grass when it's wet, and what problems it can create for your lawn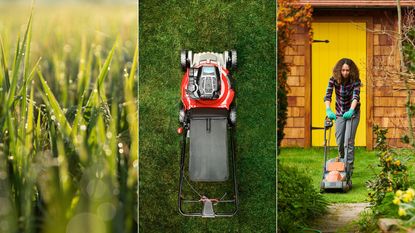 (Image credit: Getty Images)
Sign up to the Homes & Gardens newsletter
Decor Ideas. Project Inspiration. Expert Advice. Delivered to your inbox.
Thank you for signing up to Homes & Gardens. You will receive a verification email shortly.
There was a problem. Please refresh the page and try again.
If you are asking 'can you mow wet grass?' then chances are an unexpected rainfall has put a halt to your gardening plans. If you take pride in your lawn then mowing in the wet is a big no-no as it can result in an uneven trim and can even cause damage to your lawn.
We all want to know how to make a lawn green and thick, but this becomes increasingly difficult if you try to mow wet grass. You will get a superior cut if you wait for the grass to dry before you attempt to mow it, and this in turn will reward you with a more luscious lawn.
Instead of mowing wet grass, you could always use the bad weather as an opportunity to give your lawn mower an overhaul? 'Check that your mowers and machinery are in good working order so you are primed for grass cutting and hedge strimming and know if any elements need replacing,' says horticultural director Marcus Eyles from Dobbies.
Can you mow wet grass?
While you can certainly get up to speed with how to cut wet grass safely, many people don't recommend doing it regularly. Some people will have no issues at all with mowing wet grass, they will be lucky enough to have the right combination of mower and lawn, while for others mowing a wet lawn can ruin both their lawn and lawn mower.
'To achieve that picturesque lawn, it's vital the grass blades are standing up, ready for a trim. With wet grass there's a bit of an issue, gravity, the blades won't stand up, but they'll instead stick to the ground due to the weight of the water. This will cause an incredibly uneven mow, which sadly you won't realize until the grass has dried out and you're heading back out to the shed to get your mower for round two!' explains Simon Barker, founder at Grow Your Yard.
'It's generally not recommended to mow wet grass, as it can damage your lawn and be unsafe for you as well. When grass is wet, the blades can clump together, making it difficult for your mower to cut the grass evenly. This can result in an uneven cut, which can create a breeding ground for pests and diseases, as well as causing your lawn to look uneven and unattractive,' explains Stacie Krljanovic, a head groundkeeper in Houston, TX.
Mowing wet grass can also damage your lawn mower. 'Rain causes a bond between the individual blades resulting in grass clumping together which is difficult to cut evenly,' advises Andrew Gaumond of Petal Republic. These clumps can then become stuck in your mower causing it to overheat and potentially break. The clumps will also gather on your lawn, resulting in a large clean up job as any clumps that are left on the lawn will smother the grass beneath them and cause dead patches.
In an ideal world, it is worth waiting until the grass has dried before you mow. This is especially important if your grass is on the longer side as even some commercial mowers will struggle with long wet grass.
'There are literally no benefits to mowing your lawn when it's wet, you'll be creating a lot more work in your yard to fix the issues you'll cause from a lack of patience to let the sun do its thing,' says Simon Barker.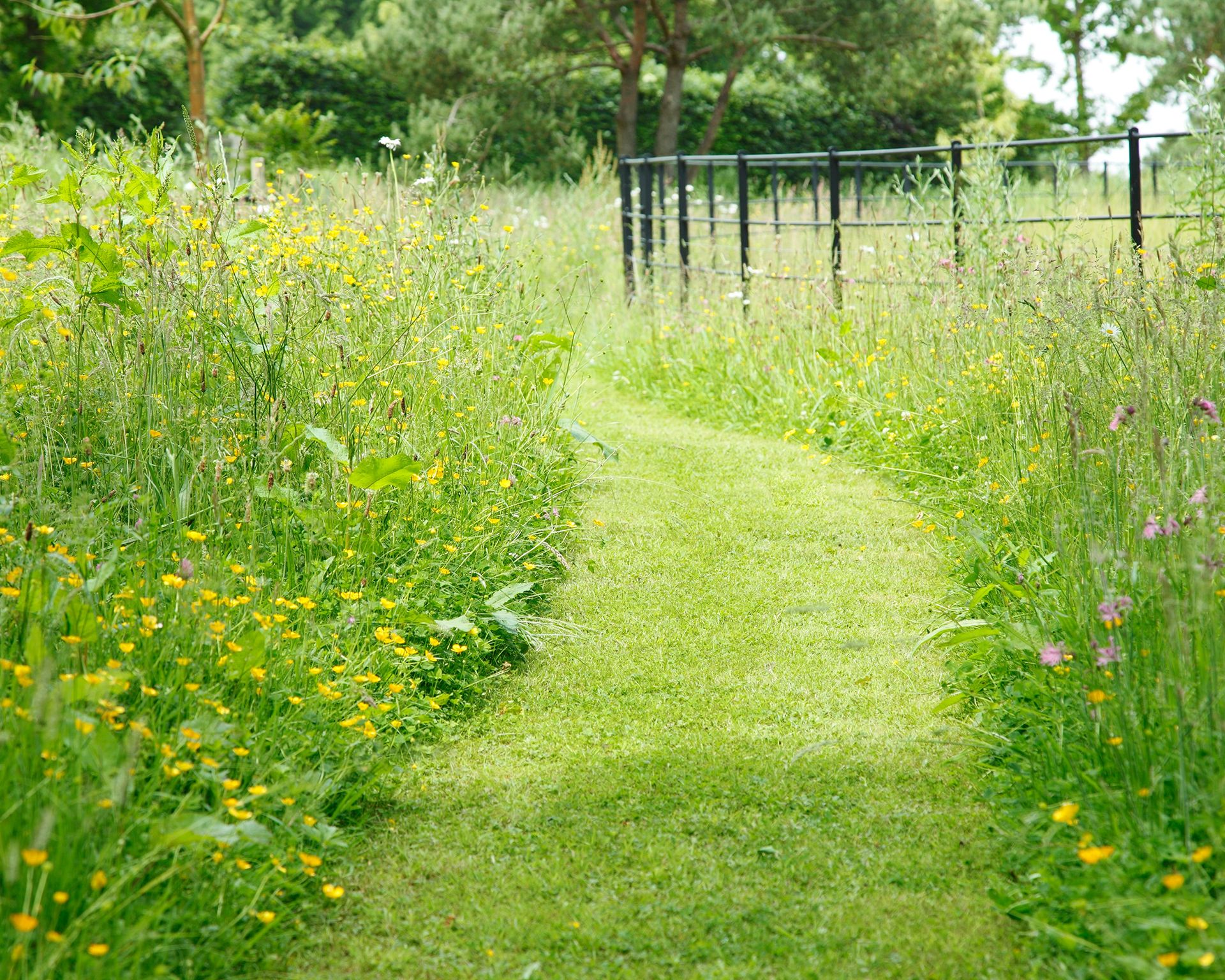 Problems with mowing wet grass
If you mow very wet grass, even the best lawn mowers are likely to suffer. The grass will be harder to cut and the clippings will clump, causing strain on your mower and it can even block up and overheat. It is also impossible to mow stripes into a lawn in wet weather.
If the lawn is particularly saturated, then the wheels of the mower will dig up mud tracks, causing rut damage which may even require you to lay new turf to fill in the holes. If it's too late and you're already faced with this problem, there are plenty of ways of repairing patches in grass to help restore your lawn to its former glory.
However, if you mow your lawn regularly it's not a huge deal. 'It's not going to destroy the lawn or hurt the grass in most circumstances. However, be sure to rake out or break up any grass clumps as they can kill the grass underneath them,' adds Douglas Dedrick, founder of Natural Landscape Designs in Woodstock.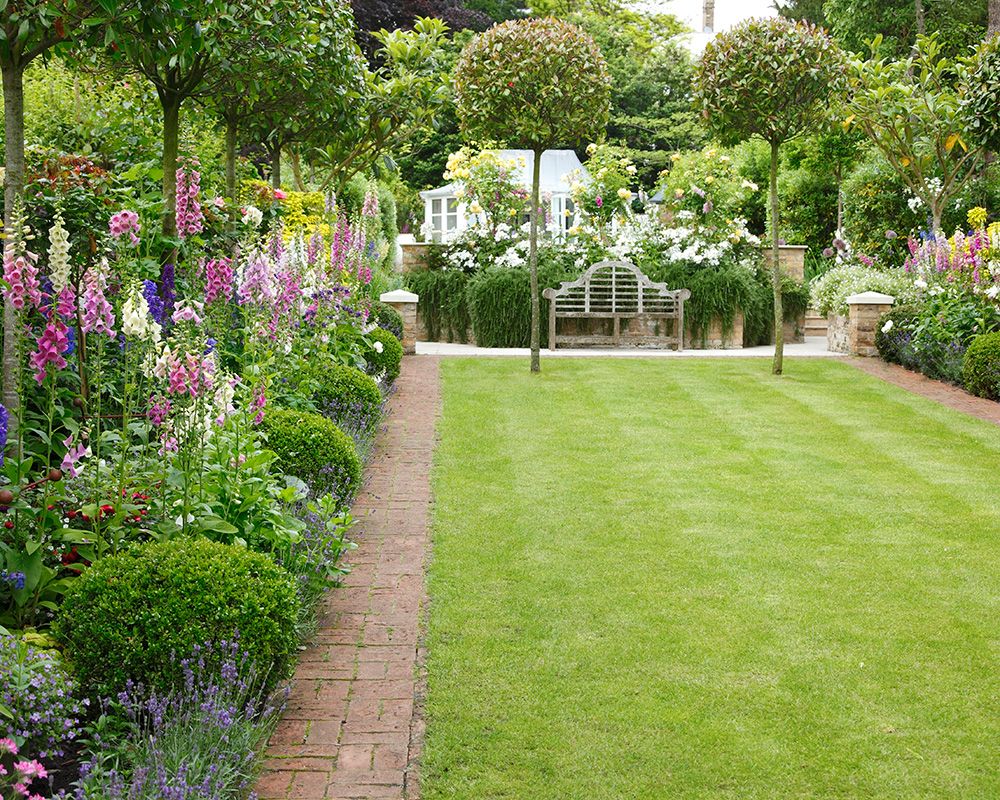 Mowing grass with morning dew
There are mixed opinions on whether to mow grass with morning dew. It is undoubtedly best to wait until your grass is completely dry before you mow and in the case of morning dew this is likely to only take a few hours – however, there is nothing stopping you getting the mower out while it's still a little wet.
'As long as your blades are sharpened, and the grass isn't not soaking wet, mowing in the early morning dew is totally fine,' says Douglas Dedrick. 'If you are using a mulching kit, however, you may have a harder time. While mulching blades are great at making grass disappear, they do have a disadvantage when the lawn is wet.'
On the other hand, Jeremy Yamaguchi, CEO of Lawn Love recommends that you 'only ever mow dry grass. Mowing wet grass can harm both your mower and your yard. The clippings from wet grass can easily clog up your mower, causing damage if you don't take care of it. These clippings can also be expelled from your mower in large sections, where they then can actually smother your planted grass, causing patches of your lawn to die or dry up. Wet grass doesn't just apply to post-rainfall either, it includes early morning dew.'
FAQs
How long you should leave a lawn after it rains before mowing?
After it rains, you should wait until the lawn is dry before mowing – somewhere between two and five hours for a light shower, longer if the rain was heavier.
A good test to see whether the grass is dry is walking down the lawn in sandals, if your feet stay dry then it's fine to get the mower out.
Is there a type of lawn mower you can use on wet grass?
Some commercial mowers can be used on wet grass – look into the manufacturing details to find out specifics. 'It's not so much about the type of mower as it is about the blades and discharge system you use. For example, if you are using a lawn mower with a side-shoot you can cut wet grass fairly easily. Assuming you have been mowing regularly and aren't catching up,' explains Douglas Dedrick founder of Natural Landscape Designs in Woodstock.
It's not advised to use an electric or battery powered mower on wet grass, as you run the risk of giving yourself a nasty shock – especially when it comes to removing the battery. Also avoid using a roller mower as this will cause significant rut damage and will leave skid marks as you turn the corners. The same applies to ride-on mowers.
Sign up to the Homes & Gardens newsletter
Decor Ideas. Project Inspiration. Expert Advice. Delivered to your inbox.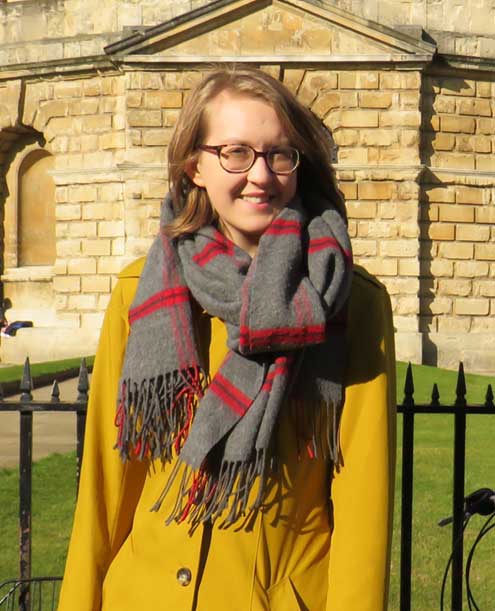 Content Editor and Sub-editor
Having graduated with a first class degree in English Literature, Holly started her career as a features writer and sub-editor at Period Living magazine, Homes & Gardens' sister title. Working on Period Living brought with it insight into the complexities of owning and caring for period homes, from interior decorating through to choosing the right windows and the challenges of extending. This has led to a passion for traditional interiors, particularly the country-look. Writing for the Homes & Gardens website as a content editor, alongside regular features for Period Living and Country Homes & Interiors magazines, has enabled her to broaden her writing to incorporate her interests in gardening, wildlife and nature.