5 tips from HGTV's Matt Blashaw on how to make a lawn green and thick
The secrets to growing and maintaining the most beautiful lawn on the block? HGTV's Matt Blashaw shares them exclusively with H&G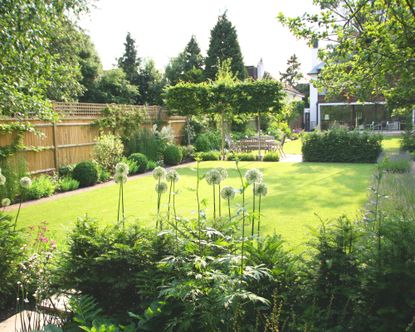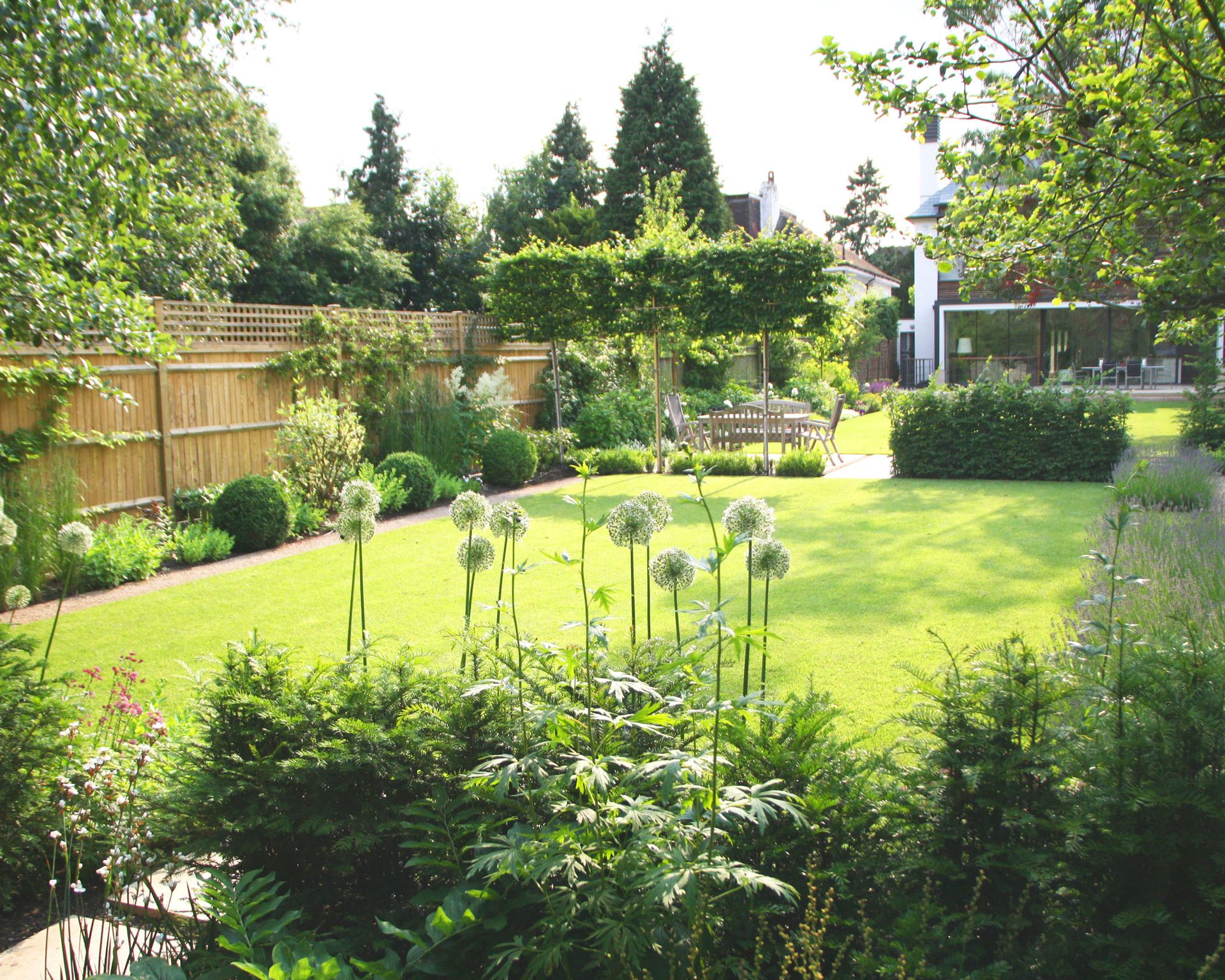 (Image credit: Charlotte Rowe)
Is the grass always greener on the other side? It doesn't have to be. If you want to know how to make a lawn green and thick, the star of HGTV's Professional Grade is here to help. Matt Blashaw wants to make your neighbors green with envy – by sharing his top tips for growing a lush and vibrant lawn exclusively with Homes & Gardens.
For more than 20 years, the HGTV personality – who also works as a realtor and developer – has taken pride in his fearless approach to home improvement. With the summer season in full swing, the licensed contractor believes the grounds which surround your home speak volumes – for better or worse.
'Some people spend thousands trying to bring a lawn back to life that was never meant to grow there in the first place,' says Matt, telling H&G about a common roadblock that homeowners face when caring for their lawns. But fear not, the road to greener pastures and beautiful backyard ideas is only a few steps away.
Matt Blashaw's top tips on how to make a lawn green and thick
Whether you're working on new backyard landscaping ideas or want to improve an existing lawn, Matt's tips on making a lawn green and thick will ensure success.
1. Do your research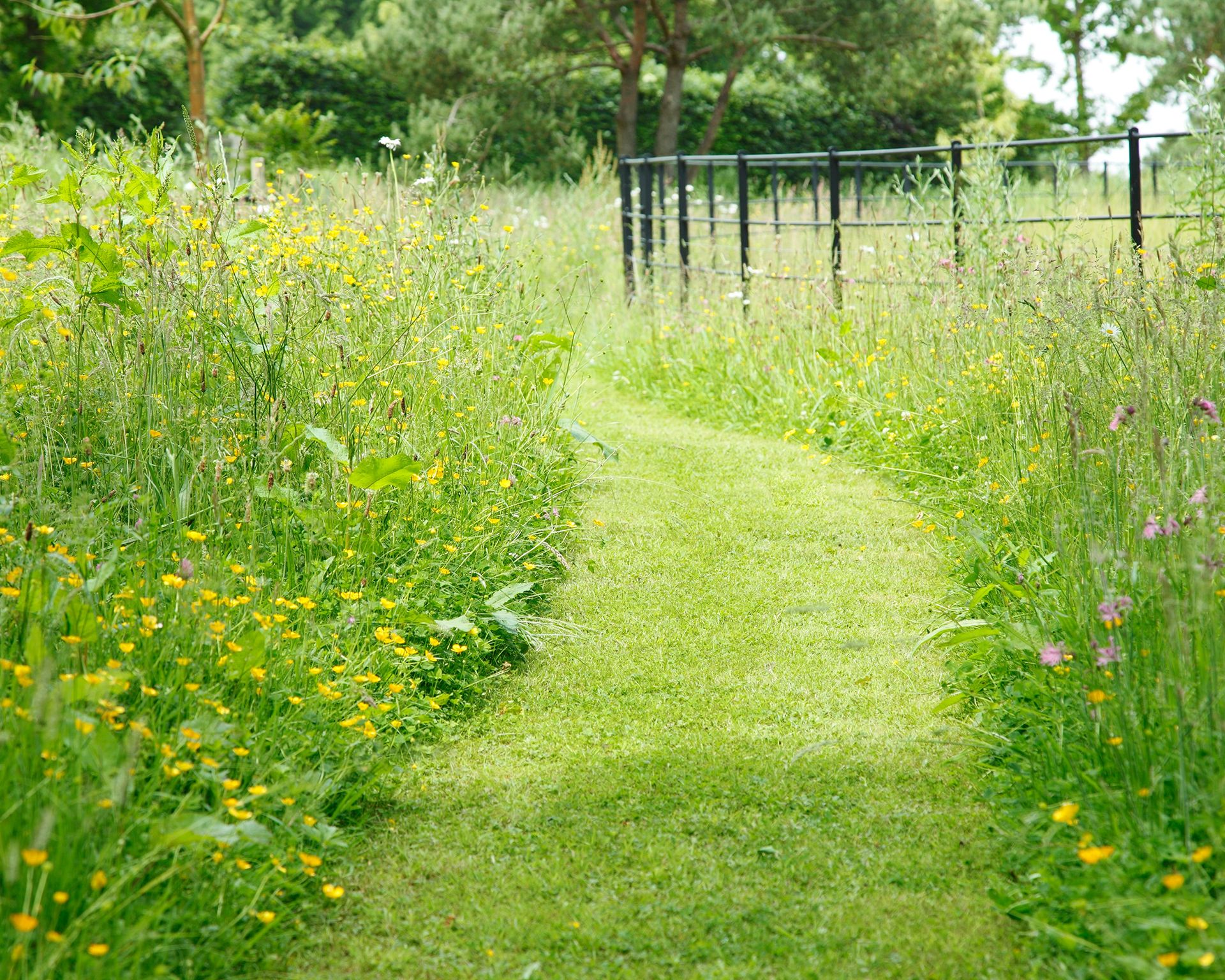 According to Matt, when it comes to choosing a lawn, there are three basic types to select from: cool season, transitional, and warm season.
'The type you choose depends on your specific area. Take a little sample of your soil to the local nursery where they will be able to evaluate the pH level and give you the right soil amendments to add before installing,' he explains. 'Your lawn will thrive in the environment it was meant to be in.'
Additionally, Matt notes that you must take into consideration the amount of foot traffic you expect to have on your property and the type of soil you're installing the grass onto.
2. Pick up lawn trimmings
When mowing your lawn, the home improvement expert notes that it's important to take up as much thatch in the lawn as possible (thatch is the dead lawn trimmings that begin to build up on the soil, almost putting a chokehold on your lawn – a covering that will impede any kind of light or air from getting to the soil).
'The best thing to do is scalp (cut very close) the lawn once or twice a year,' he suggests. 'A good tip is to run the lawn mower first at a very low depth and then use a stiff rake afterward to bring up even more thatch. Then run the lawn mower over once again to pick up what you loosened.'
Matt believes that by following these steps, you'll be able to pick up as much of the dead trimmings as possible so that nutrients can travel down to the root system. Ride-on lawn mowers will be more practical for larger yards.
3. Aerate compacted soil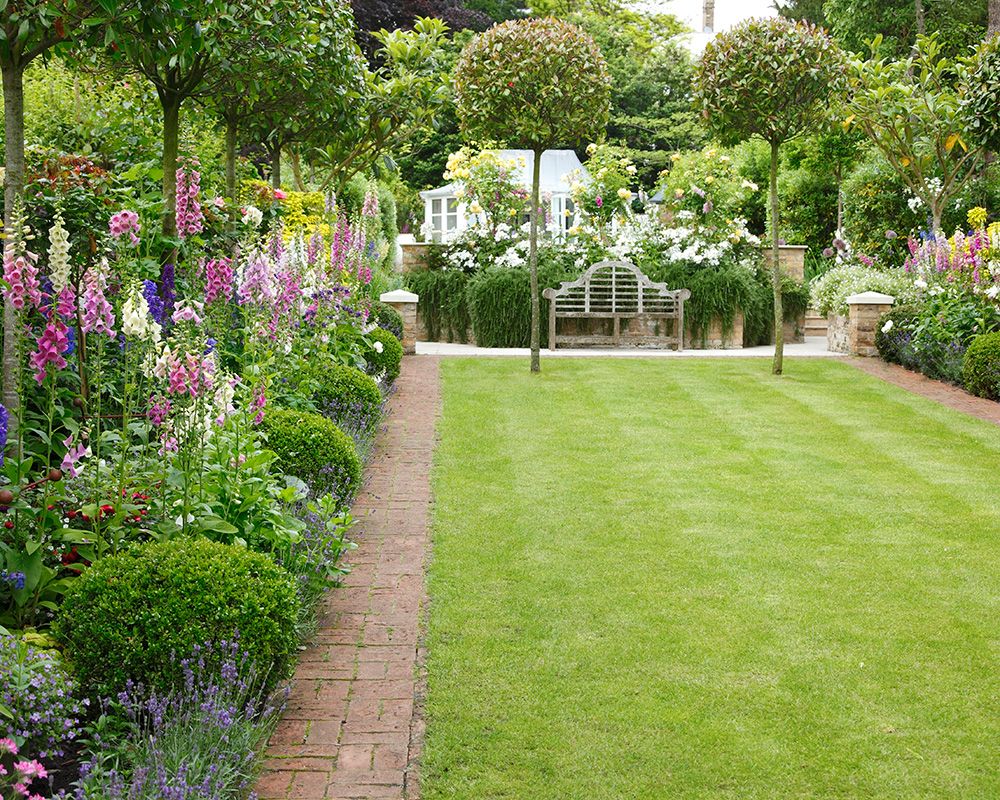 When it comes to aerating your soil, the DIY Network host suggests tackling in the early fall or spring.
'You could go down and rent an aerating machine from the local rental shop or you can just put some heavy spikes on your shoes while mowing. I bought some aerating spikes online and wear them while I mow,' Matt says. 'Aerating creates small holes in the grass which allow air and minerals to penetrate deep into the lawn root system. You will get stunning results when combined with a good fertilizing regimen.'
4. Let the sunshine in
Matt says that while grass can grow in many places, you still need to watch for warning signs.
'I see people all over the country try to grow lawns under heavily shaded trees or under trees with very dense root systems towards the top of the soil. No matter how hard you try the grass will simply not grow,' he says.
'Even shade-tolerant lawns will need around four hours of sunshine every day. The lawn also needs enough loose soil to stretch the root system. Without either of those, your green lawn will simply be a losing battle.'
5. Get rid of pests
While many homeowners focus their efforts on creating a watering and fertilizing schedule to rehabilitate a struggling lawn, a more serious problem may be lurking.
'There are hundreds of insects that can leave brown spots on a lawn in a matter of weeks and create irreversible damage if not properly taken care of,' Matt notes.
To defend against insects including grubs, Japanese beetles, and chinch bugs, the star relies on Spectracide Triazicide Insect Killer.
'It gives three months of insect control and eliminates over 260 insects,' Matt adds. 'A bonus is that it can also be used on vegetables, fruit and nut trees, roses, flowers, trees, and shrubs. It's a game-changer and quite possibly your "lawn changer".'
Note: this insect killer will get rid of aphids (above) and other pests but you need to keep pets and young children clear of a treated lawn until after the granules have been watered, dissolved and the lawn dried again.
Sign up to the Homes & Gardens newsletter
Decor Ideas. Project Inspiration. Expert Advice. Delivered to your inbox.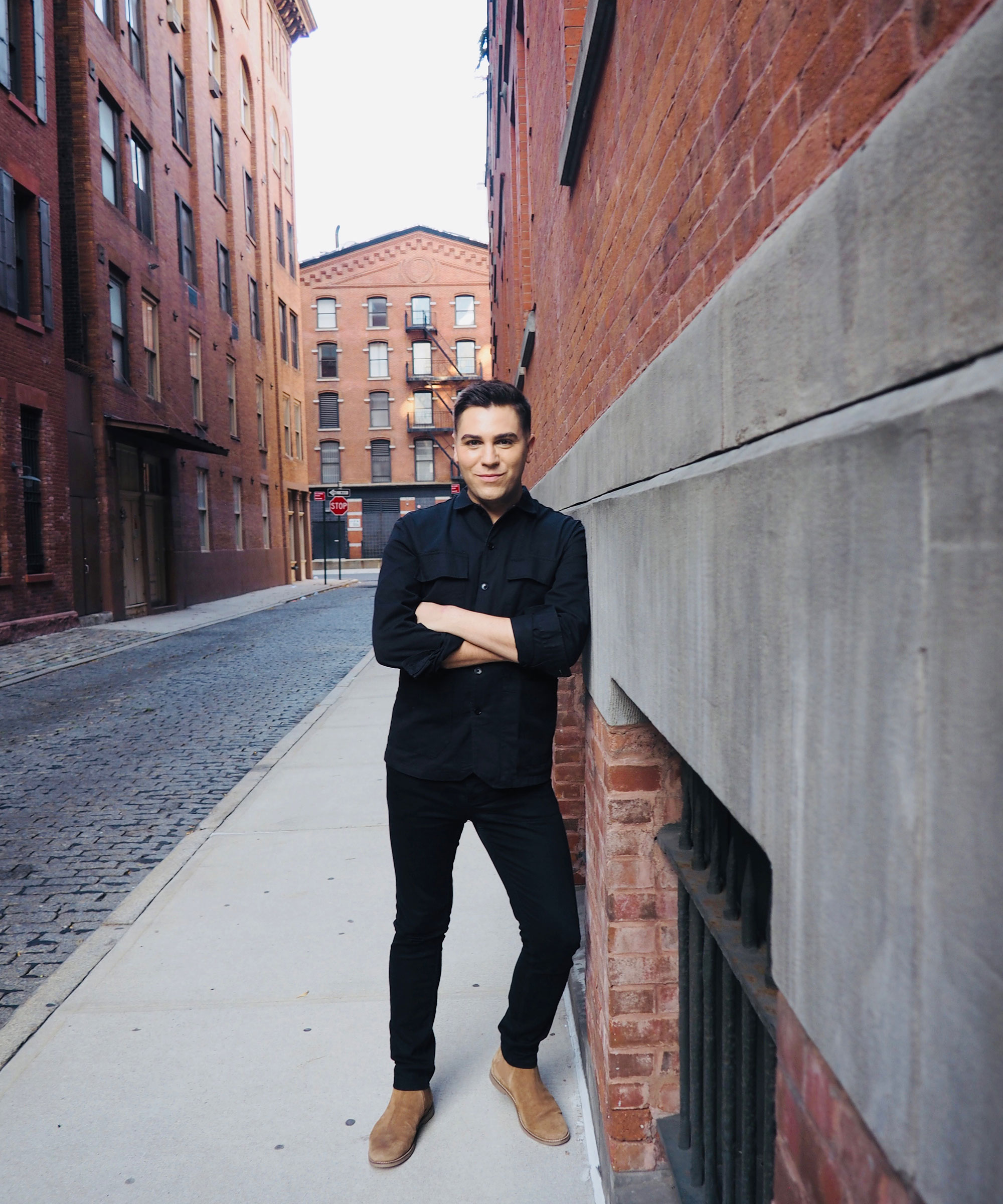 Marc Lupo is an entertainment writer, producer, and host. In addition to contributing celebrity content to Homes & Gardens, Marc serves as a weekly co-host for iHeart Radio's 'Naughty but Nice' podcast. Throughout his career, Marc has conducted hundreds of interviews with celebrities including Helen Mirren and Hugh Jackman. A native New Yorker, Marc has covered some of entertainment's biggest events, including The Grammys, Met Gala, MTV's Video Music Awards, VH1's Trail Blazer Honors and Variety's Women of Power luncheon.