How long for deck stain to dry? Expert advice for the best finish
Discover how long deck stain takes to dry once applied so you can get back to using it for lounging and dining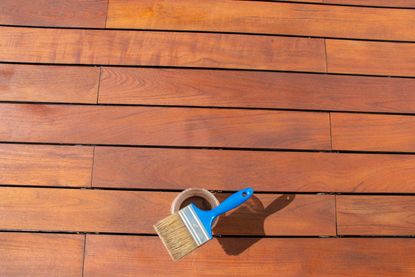 (Image credit: Alamy)
If you are taking advantage of the long dry summer to maintain your deck – it's the best time to do so – then you might be wondering how long it takes for deck stain to dry so that you can start using it again.
Staining a deck is an essential part of maintaining the beauty of your deck's timber, and will help it withstand the effects of the weather and footfall, not to mention dropped food and drink. Deck stain can also, of course, allow you to add a new color or tone to your outdoor space, and is the first step you might taking after building a deck.
Below, experts advise on how long deck stain takes to dry, plus offer tips to make the job successful overall.
How long for deck stain to dry?
How long deck stain takes to dry is affected to a large degree by the stain and timber type (softwoods are more porous), the weather, and how exposed your deck is to ventilation. Assuming you are doing the job on a dry day in late summer/early fall, outside temperatures should be fairly mild, so drying time for a water-based deck stain could be as little a couple of hours; oil-based stains should be allowed to dry for between four and 24 hours. However, always read the manufacturer's instructions, as they may suggest longer or shorter drying times, especially if you are going to add another coat of stain to deepen the tones.
How long before you can walk on a deck after staining?
Always read the manufacturer's label to check drying times before walking on a deck after staining. Some deck stains may feel touch-dry after just a couple of hours, but you will almost certainly find that if you walk on them at this point, particularly in shoes, you will leave footprints. To be on the safe side, let stain dry for between six and 24 hours before walking on it or replacing furniture.
How long does it take for deck stain to dry before rain?
It's advisable to check the weather reports to ensure there is no sign of rain for at least 24 hours after you've applied the deck stain. However, most deck stains will be sufficiently dry to withstand a shower 12 hours after application, so if rain arrives unexpectedly, it may not disastrous.
Will rain ruin my freshly stained deck?
Rainwater can soak into the timber's pores if the stain isn't thoroughly dry and displace the stain, which can leave the finish patchy and uneven; it may even can peel off.
If you have already stained your deck and it has rained, inspect the deck; some stains are better able to handle rainfall. Blotches or white spots indicate rain damage, so check the manufacturer's instructions before applying a second coat, and only do so when the deck has thoroughly dried and no rain is forecast. You may find that the second coat evens out the rain damage after the deck has dried.
If this doesn't work, you can try using wood cleaner, or pressure washing the areas with the spots and blotches without harming the stain, then lightly sand the rain spots. Then you can apply a light layer of stain to even out the finish. Always experiment with a hidden area first rather than right in the center of the deck.
If this does not work you may have to resort to starting over by removing the deck stain, sanding and recoating the deck.
What is the best weather for staining a deck?
The weather can affect not just deck drying times but the quality of the finish, too. Though a dry deck should be able to withstand rain after around 12 hours, the ideal time to stain a deck so that it dries beautifully is when the temperature is between 50-90℉. Ideally, the sun should be behind cloud (or the deck in shade) with low humidity, a gentle breeze and no rain forecast.
Chris Moorhouse, Category Director at Wickes suggests that cloudy conditions are ideal (provided they won't bring on rainfall), since 'too much sunlight can cause the stain to dry too quickly leaving decking unprotected as the product will not penetrate properly'.
Preferably the weather conditions should remain consistent for the 24 hours after the stain is applied to ensure it sets perfectly.
How can you tell if a stain is dry?
You can tell if a deck stain is dry by touching it, however, that doesn't mean you can walk on it yet. Check the manufacturer's guidelines for deck drying times, adjusting the time upwards if the weather is cool or humid, and down if it's warm and breezy. After a few hours, try walking on an unseen part of the deck in bare feet; oil-based stains won't feel sticky if they are dry.
Sign up to the Homes & Gardens newsletter
Decor Ideas. Project Inspiration. Expert Advice. Delivered to your inbox.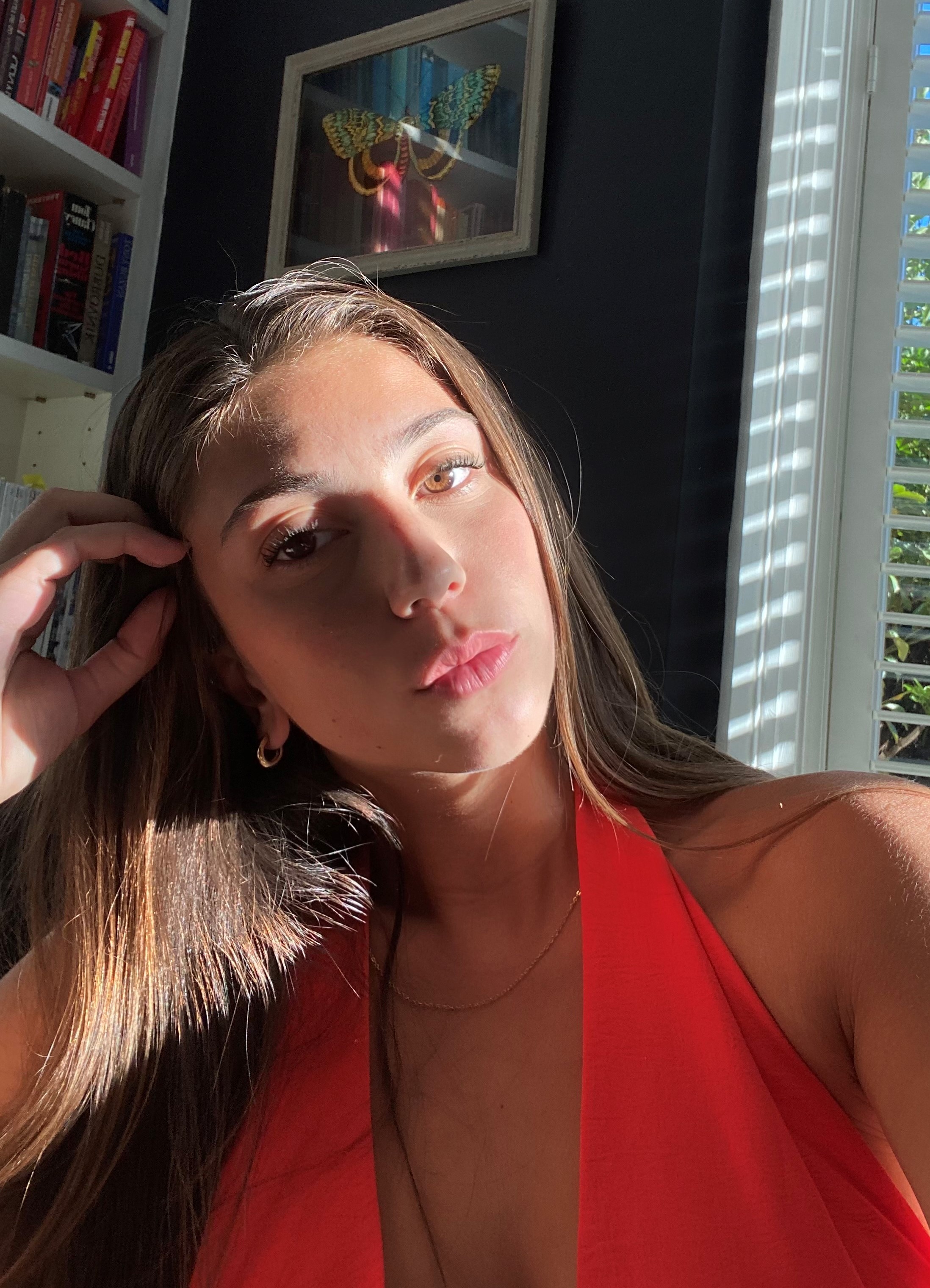 Lola Houlton is a news writer for Homes & Gardens. She has been writing content for Future PLC for the past five years, in particular Homes & Gardens, Real Homes and GardeningEtc. She writes on a broad range of subjects, including recipe articles, reviewing products, writing 'how to' and 'when to' articles. Lola now writes about everything from organization through to house plants. Lola is a graduate student, who completed her degree in Psychology at the University of Sussex. She has also spent some time working at the BBC.