How to choose the right vase for your cut flowers – expert florists share their secrets
These tips and tricks to help you choose the right vase for your home-grown blooms will elevate your floral displays to a whole new level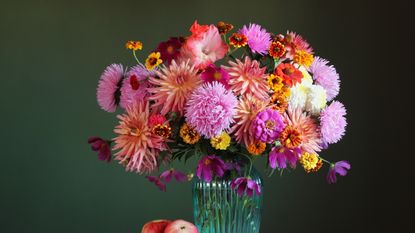 (Image credit: Getty Images/MaskaRad)
Sign up to the Homes & Gardens newsletter
Decor Ideas. Project Inspiration. Expert Advice. Delivered to your inbox.
Thank you for signing up to Homes & Gardens. You will receive a verification email shortly.
There was a problem. Please refresh the page and try again.
Fall is the perfect time to bring some backyard color indoors, so knowing how to choose the right vase for your garden-grown cut flowers is key to prolonging your enjoyment of these beautiful stems in your home.
With so many colors, materials, shapes and textures of vases to pick from understanding how to choose the right vase, vessel or container will make it much easier to arrange your home-grown blooms in a super stylish way, and one that fits with your interior style aesthetic.
Different flowers behave in different ways, plus garden-grown cut blooms do change and evolve over time. Some, such as tulips, will even continue to grow in the vase. So, it's a great idea to have a wide range of vases and vessels at the ready. Building your collection also means you can have fun decorating with vases in your home no matter the season. It is also a beautiful way to decorate with dried flowers, too.
Keep an eye on proportions
One of the golden rules to help you choose the right vase for your cut flowers is to get the proportions right. As a general rule, your flowers should be between one and a half to two times taller than the height of your chosen vase or container.
'For larger flowers like dinner plate dahlias or hydrangea, a heavier vase visually balances the size of the flowers,' says Althea Wiles, owner and creative director of Rose of Sharon Floral Design Studio. 'Placing the larger blooms close to the edge of the vase also keeps the arrangement from looking top heavy.'
In general, Althea explains, it's a good idea to match the weight of the vase to your flowers. A heavy crockery vase, for example, should be filled with large, blousy blooms such as sunflowers or garden roses, rather than with light, whimsical flowers.
Another tip is to pay attention to the width of the neck of the vase. It's always easier to create structure with flowers and foliage in a vase with a narrower neck and a wider base. The narrower neck prevents the stems from splaying out, while the wider shape gives plenty of room for a large bouquet.
For an arrangement of spire flowers such as gladioli or delphiniums, try a tall, narrow glass vase and keep it simple to allow the flowers to shine.
Althea Wiles is the owner and creative director of Rose of Sharon Floral Design Studio in the Ozark Mountains region of the United States. She is the founder and education director of J Althea Creative, a florist education consulting program. She is also an instructor in the horticulture department at the University of Arkansas at Fayetteville.
Consider color
When it comes to choosing the color of your vase, this will probably come down to personal preference. There are a few style rules, however, that might help you know how to pick the right vase for your garden-grown flowers.
If you prefer coordinating colors, then perhaps stick to a monochromatic scheme. So, for a mixture of blush, nude and pastel pink flowers you could choose a cream or a brighter pink vase.
Contrasting colors, however, also make an amazing statement - think how striking a mix of peach and orange zinnias would look arranged in a blue footed bowl, for instance. Don't be afraid to look for bold and patterned vases too for a maximalist look.
Think about texture
When choosing the right vase for your cut flowers, texture is also super important. As with color, it can match or contrast your style of flowers. You could spark inspiration by browsing this collection of vases at Pottery Barn.
An antique pitcher with heirloom cut flowers in, such as cafe au lait dahlias and garden roses, would create a soft, vintage look, says Althea. 'While a stone container holding orchid stems provides contrasting textures and a striking display.'
Get creative with containers
Attractive tins, ceramic ink wells, gin bottles, old spice jars, and even vintage coffee pots can be used as a vase if it matches your home's style aesthetic. 'Pretty much anything that holds water can be a vase, says Althea. 'This includes classic vases but also tumblers, bowls, and pitchers as well as more unusual things like ceramic planters lined with heavy-duty plastic bags.'
'Whatever vase you choose is so important as it can dictate the structure of the entire display,' says floral and interior stylist Lisa Fontanarosa. 'My go-to approach for a dining table is to layer a design along the length of the table with lots of different small vessels, fill with fresh cut blooms and intersperse with candles'.
You could start off your bud vase collection with ones like these from Amazon.
Even items such as a crate or wooden box can be turned into a vase. Place jam jars or a plastic window box inside and fill with water to create a larger, frothy display.
Lisa is a stylist, gardener, floral creator, and creative consultant who has traveled all over the world working with A-list style makers and collecting beautiful objects for her shop and home. She creates luxurious spaces for private clients and works with designers who create custom pieces for some of the biggest names in the business, including Bergdorf Goodman, Barneys, Colette, and Bon Marche.
FAQs
What kinds of vases work best on long dining tables?
A selection of cute glass bud vases in different shapes looks fantastic placed down the centre of a long dining table. Try to add larger, more focal blooms lower in the vases and have the tall, airier stems higher up - these will create height and interest but won't block anyone's view of the person they are sitting opposite.
How can I choose a vase for my dried flowers?
Opaque vases tend to work best for dried flowers, drawing the eye towards the more colorful blooms and away from the lesser attractive dried stems. Vases with narrow necks are also advisable, as dried stems are often thin and brittle, needing more support in the display.
---
You've spent all summer nurturing your home-grown blooms, and with this guide you can now feel confident you know how to choose the perfect container or vase for your cut flowers. All you need to do now is follow these tips on how to keep flowers fresh in a vase and your displays will provide you with many days of floral enjoyment.
Sign up to the Homes & Gardens newsletter
Decor Ideas. Project Inspiration. Expert Advice. Delivered to your inbox.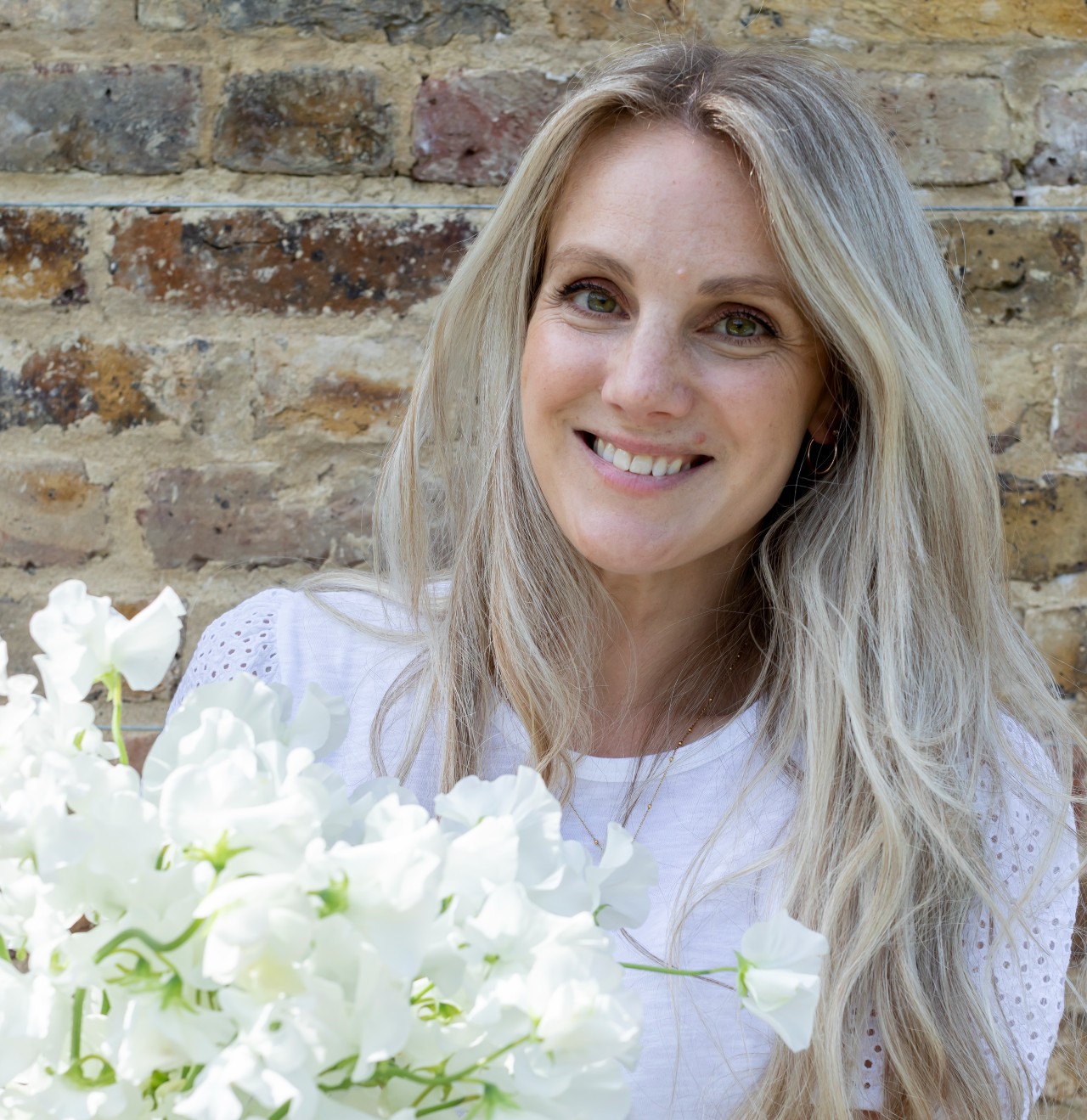 Head of Gardens, Homes & Gardens
Rachel is a gardening writer, flower grower and floral designer. Her journalism career began on Country Living magazine, sparking a love of container gardening and wild planting. After more than a decade writing for and editing a range of consumer, business and special interest titles, Rachel became editor of floral art magazine The Flower Arranger. She then trained and worked as a floral designer and stylist in London for six years, before moving to York and joining the Homes & Gardens team. Her love of gardening has endured throughout, and she now grows an abundance of vegetables and flowers on her rambling Yorkshire plot.