How to get rid of grass growing in your flower beds
It's easy for grass to take hold and grow in your flower beds, which makes them look unsightly. We asked our gardening experts how to get rid of it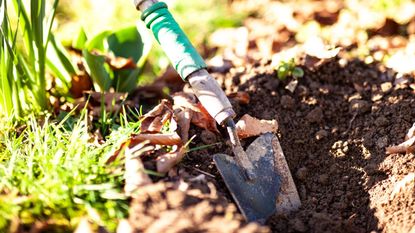 (Image credit: Getty Images)
Sign up to the Homes & Gardens newsletter
Decor Ideas. Project Inspiration. Expert Advice. Delivered to your inbox.
Thank you for signing up to Homes & Gardens. You will receive a verification email shortly.
There was a problem. Please refresh the page and try again.
It's not unusual to have to get rid of grass growing in your flower beds. After all, grass can spread easily via stray seeds taking hold, and through its roots.
Prevention is easiest and for this, it's important to keep your lawn in check: don't let the grass go to seed, unless you want to keep an area unmown for wildlife, and tackle stray grass as soon as you see it appear.
However, when grass seed starts to grow in your flower beds or emerge from the soil, this is what to do.
How to get rid of grass growing in flower beds
From getting rid of crabgrass to simply stopping your cool or warm season lawn grass from spreading, this is what experts recommend.
1. Weed out grass by hand
'As with most weeds, getting rid of grass from flower beds by hand is the best approach,' advises H&G's head of gardens, Beth Murton.
'If it's already spread across large areas, then try to tackle a small section at a time so you don't feel overwhelmed by the task in hand. For it to be effective, however, you will need to make sure you remove the root and not just the top section of the plant. I find that a purpose-designed weeding tool, like this one from Walmart makes the weeding easier and more thorough. If you are removing large sections of grass from a flower bed, you might like to try an electric tiller, like this one from Amazon which will do the job quickly, though there will be some tidying to do afterwards.'
Beth has been a journalist for 20 years, most recently as editor of Gardeningetc, and head of gardens for Homes & Gardens. Her own garden is a really important part of her family home, and she has recently built several raised beds for a veg patch, increased the size of the flowerbeds to find room for yet more of her favorite David Austin roses and her husband's ever-increasing collection of hostas.
2. Define turf edges
'Well-defined turf edges can prevent grass from spreading,' says gardening expert Anne Swinthinbank. 'Regular trimming and knocking soil back from the edge might seem like hard work, but it saves time by preventing creeping grasses and plants from growing into borders.
'After mowing, trim edges using well-aligned edging shears, collect clippings and loosen soil with a fork along the border edge, removing weeds. Using the back of a hoe, push soil away to create a gap between edge and border.'
Anne Swithinbank is one of the world's most established gardening experts and authors, horticulturalists. Anne contributes regularly to Homes & Gardens and our sister title, Amateur Gardening.
3. Install a lawn edging
'Prevention is always better than cure, so to make it easier to separate your grass from your flower beds, edging a lawn is a smart solution. There are plenty of inexpensive lawn edging ideas, but for a sleeker, more contemporary look than budget plastic designs, Corten steel is worth considering; The Home Depot has a good range. It has lovely warm tones, is very hard-wearing and will give any landscaping project a smart finishing touch,' says Beth Murton, H&G's head of gardens.
Drew Swainston, our gardening expert agrees: 'You can use barriers to prevent grass from your lawn getting into borders, including using bricks, rocks, tiles, metal or plastic edging sunk into the ground. By sinking any edging three or four inches into the ground it can help prevent any grass spreading from the lawn into the flowerbeds.'
Drew qualified as a journalist before studying for a horticulture qualification, after which he worked as a professional gardener for several years, specializing in kitchen gardening. He's now bringing his expertise and passion to Homes & Gardens as a member of our team.
4. Kill young grass with sunshine
'If there is a large section of grass in the bed, then you could lay basic clear plastic sheeting (from Amazon) over the area and kill the grass by solarization,' advises Homes & Gardens' gardening expert Drew Swainston.
'The clear plastic will concentrate the heat of the sun to a degree where it will kill the grass and eliminate any weed seeds in the soil.'
5. Mulch flower beds
'An alternative solution is to smother the grass with a thick layer of mulch,' says Drew Swainston. 'The benefit of mulching is that it can also work to improve your flower beds' soil health. Mulch can range from homemade compost to leaf mold, gravel, and more, and all have their benefits..
'Mulch flowerbeds from spring onwards and you'll thank yourself later,' agrees gardening expert Holly Crossley. 'A good layer applied to your flower beds will smother grass before it has a chance to take hold, cutting maintenance time down in the future.'
Holly is a former allotment keeper and professional gardener. She now spends her time tending to her many houseplants, painting her favorite flowers, and writing about gardens and outdoor living for Homes & Gardens.
6. Use a natural herbicide
'There are more organic methods available for eliminating grass growing in flower beds rather than reaching for chemical herbicides – which will kill the grass but also anything else it touches,' advises our garden expert Drew Swainston. 'Even grass-specific herbicides can easily kill ornamental grasses in your borders.
'A flame gun is one option to kill the grass, as the searing heat quickly kills the weed – Flame King's Propane Torch Weed Burner at Amazon is a great buy. Be very careful not to accidentally torch any of the ornamental plants in your flower beds, of course.
'Pouring boiling water over the weeds can eliminate them, however this will only work on the youngest newly-emerging grass, as boiling water kills only the foliage and established roots will not be affected. The likelihood is that the grass will simply grow again quickly, and again you do need to be careful when applying boiling water in flower beds.
'There are DIY sprays that can be made, such as by mixing vinegar, soap, and salt, which can also be applied to newly-emerged grass to kill them. However, it should be warned that a build-up of salt can occur in the soil as a result of using this mixture regularly, which could damage your ornamental plants.'
FAQs
How do you kill grass in flower beds without hurting flowers?
The best way to kill grass in flower beds without hurting flowers is to remove it by hand, from the root, as soon as you see it start to grow. Another harm-free method is with mulch or through solarization (covering the grass with clear plastic and allowing the sun to do its job). You can apply herbicides, but we would warn against these whenever possible.
---
There are so many ways to remove grass from flower beds that don't involve herbicides. Smothering grass with soil is another easy way to do so, though you may find the odd clump pushing up and through. In the end, though, there's no great substitute for manual labor.
Sign up to the Homes & Gardens newsletter
Decor Ideas. Project Inspiration. Expert Advice. Delivered to your inbox.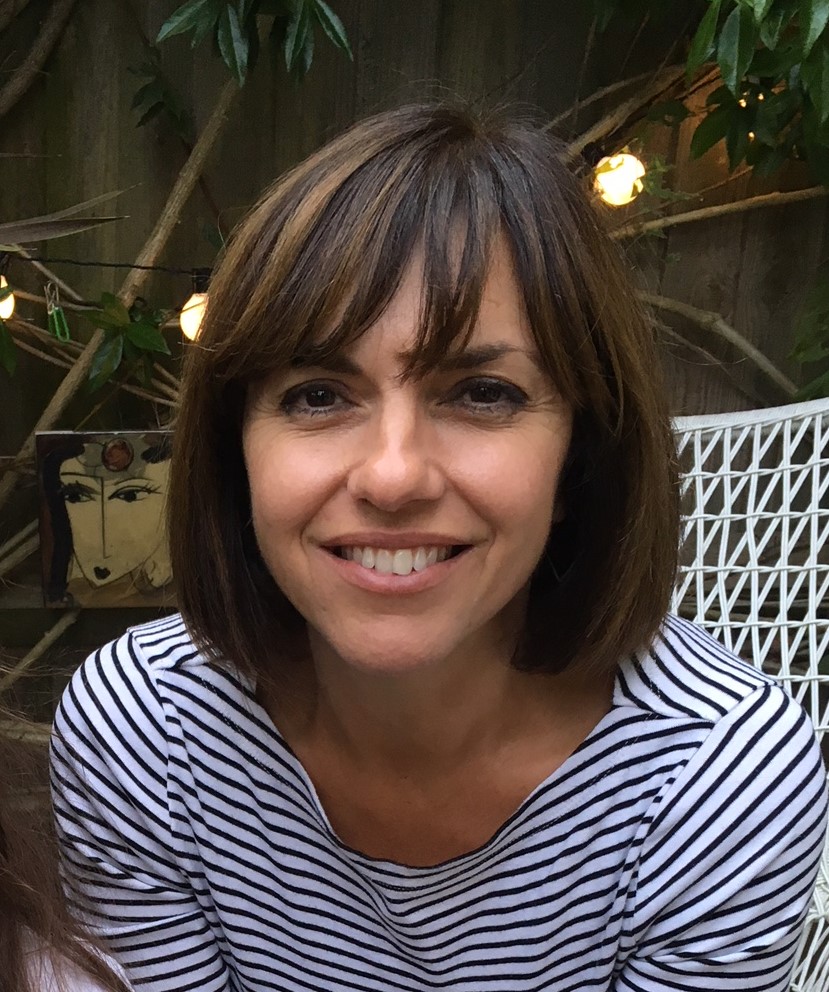 Lucy Searle has written about interiors, property and gardens since 1990, working her way around the interiors departments of women's magazines before switching to interiors-only titles in the mid-nineties. She was Associate Editor on Ideal Home, and Launch Editor of 4Homes magazine, before moving into digital in 2007, launching Channel 4's flagship website, Channel4.com/4homes. In 2018, Lucy took on the role of Global Editor in Chief for Realhomes.com, taking the site from a small magazine add-on to a global success. She was asked to repeat that success at Homes & Gardens, where she has also taken on the editorship of the magazine.