Professional cleaners explain how to keep an inflatable pool clean – so it is always summer swim-ready
Take these tips to prevent frequent deep pool cleaning sessions throughout summer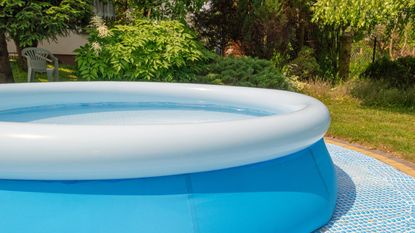 (Image credit: GETTY IMAGES)
Sign up to the Homes & Gardens newsletter
Decor Ideas. Project Inspiration. Expert Advice. Delivered to your inbox.
Thank you for signing up to Homes & Gardens. You will receive a verification email shortly.
There was a problem. Please refresh the page and try again.
Inflatable pools need just as much care as a built-in swimming pool, even if they do seem a little more like a novelty. This means they need to be kept clean in many of the same ways, especially if you want them to be swim-ready at any point through summer.
Whether you have a cover or try using baking soda in your pool to keep the water clean, there are several things you can do to keep the pool sanitary that are all easier than allowing the water to become rancid and cleaning it out.
Here, pool professionals and cleaning experts share their top tips for keeping an inflatable pool clean.
How to keep an inflatable pool clean
Many of these quick cleaning tips are perfect for both keeping inflatable pools and inlaid pools clean throughout summer when you may be using the water daily, but they are especially important for stand-alone inflatables where smaller models may not have a filter, and larger models' filters are not as powerful as a permanent pool.
1. Cover the pool when not in use
Unless you are looking to create a natural swimming pool that you share with wildlife, getting a pool cover is a must for keeping your inflatable pool clean. They are the best way to keep debris – and animals – out, says Angela Lee, a professional cleaner at HellaMaid.
'It also helps reduce evaporation and keeps the water temperature more stable,' she adds. 'Choose a cover that fits your pool size properly, reaching tautly over the edges, and secure it properly to prevent it from blowing off or lifting to allow something in.'
2. Skim the surface daily
Skimming the surface of your inflatable pool is another super simple step you can use to keep it clean. Skipping any debris that does get in (possibly off of your body as you swim) daily before use can stay on top of dirt before it becomes unmanageable, says Muffetta Krueger, cleaning professional and founder of Muffetta's Domestic Assistants.
'Utilize a pool skimmer net, such as this from Amazon, to quickly and efficiently remove these unwanted particles. Ideally, make it a habit to skim the pool daily to prevent the debris from sinking and becoming more difficult to remove.'
3. Use a foot bath before entering the pool
When planning your pool ideas, it is a good idea to also plan a small wash station nearby. When you don't have any room for an outdoor shower, a small foot bath will do the trick to 'minimize the amount of dirt or debris that's being carried to the pool unknowingly by your family members,' explains Ahmad Jamal, cleaning expert and founder of Cleaners Advisor.
'After establishing the foot washing station, all you need is to inform the swimmers to rinse their feet before jumping into the pool, reducing the potential of carrying dirt into the water inside the pool.'
Ahmad is a self-proclaimed 'clean-freak', with years of experience tackling tough cleaning projects and advising others on how to deal with the worst of messes.
4. Use a pool brush to scrub away algae
The walls of your pool need particular attention to keep clean, as this is where algae will grow in pools, especially those that may not have circulating water. You can use a pool brush to help scrub the walls before and when you see algae forming, or opt for an inflatable pool sponge if you are concerned about damaging the lining, suggests cleaning expert Ahmad Jamal.
'Always be gentle with the inflatable pool to avoid damaging the surfaces.' he warns.
5. Rethink your pool's location
Your pool's location and pool landscaping ideas may seem like something you only need to consider with a permanent pool, but where you put your inflatable alternative can make a difference to how clean it stays, says Karina Toner, cleaning expert at Spekless Cleaning.
'If possible, consider placing it in a covered outdoor space to provide shade for your inflatable pool, and try to avoid placing it directly under trees,' she recommends. 'This will help minimize the accumulation of fallen leaves and debris. Alternatively, you can utilize a pool or beach umbrella to create a shaded space for the pool while also limiting fallen debris.'
Karina is the Operations Manager at Spekless Cleaning, a trusted maid service based in Washington, D.C. The team has over five years of experience providing top-quality cleaning services for both residential and commercial clients. Karina oversees every aspect of the business, ensuring that every client gets the same top-notch service and a spotless clean every time.
6. Clean the filter regularly
Given that inflatables do not take kindly to shocking a pool due to the chemicals involved, it is important to consider adding a small filter to your inflatable pool and regularly cleaning it out, recommends Angela Lee, a professional cleaner.
Depending on the type of filter your inflatable pool has (cartridge filter or sand filter), clean or replace the filter regularly. A dirty filter can reduce its efficiency and hinder proper water circulation. Refer to the manufacturer's instructions for guidance on how often to clean or replace the filter,' she advises.
7. Consider a small pool vacuum
A pool vacuum may seem like overkill for an inflatable pool, but there are plenty of smaller vacs available on the market for small pools and hot tubs that are perfect for keeping the floor of your inflatable clean and free from dirt and sand.
'This will help eliminate dirt and debris from the pool floor and walls more effectively,' Angela Lee, professional cleaner says.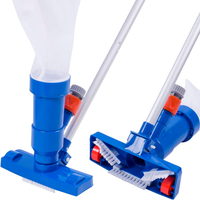 Inflatable Pool Vacuum | $29.99 at Amazon
This small pool vacuum is designed for above-ground and inflatable pools and is perfect for scrubbing and cleaning the interior walls and floor of your pool without damaging the waterproofing.
8. Empty and refill the water when it is noticeably dirty
Ultimately, an inflatable pool will need draining and refilling after a period of use as it does not have chlorine to help regulate bacteria in the water, says cleaning advisor Ahmad Jamal. This is recommended if the dirt and grime become unmanageable, or the water becomes stale and smells rotten as it can interfere with your swimming, and be bad for your health.
This step may sound laborious, but it is essential to staying safe – and is often less effort than trying to clean and refresh the existing water, Ahmed adds.
FAQs
Can I use a pool filter in an inflatable pool?
While inflatable pools are not typically sold with a filter, it is fine to add one – especially if you use your inflatable dipping pool regularly. Make sure to buy a smaller filter, made for the amount of water your pool holds, and no larger so that it can be draped into the pool safely.
Do I need to put chlorine in my inflatable pool?
It is generally advised by the CDC that you do not put chlorine or other harsh chemicals into an inflatable pool. This is because stand-alone pools are not connected to a plant room, making it difficult to regulate the chemical levels and potentially rendering the water dangerous to swim in. Instead, you could consider a saltwater pool, or try to keep the plain water clean and replace it regularly.
---
One of the most common pool planning mistakes you can make for both in-laid pools and inflatables is not thinking about how to keep them clean. Prevention is the best course of action to prevent wasting time and money in the future.
Always be sure to follow cleaning techniques recommended in your pool's manufacturer's instructions, and avoid the urge to speed things up. They are, for example, one of many things you should never clean with a pressure washer to prevent bursting the lining.
Sign up to the Homes & Gardens newsletter
Decor Ideas. Project Inspiration. Expert Advice. Delivered to your inbox.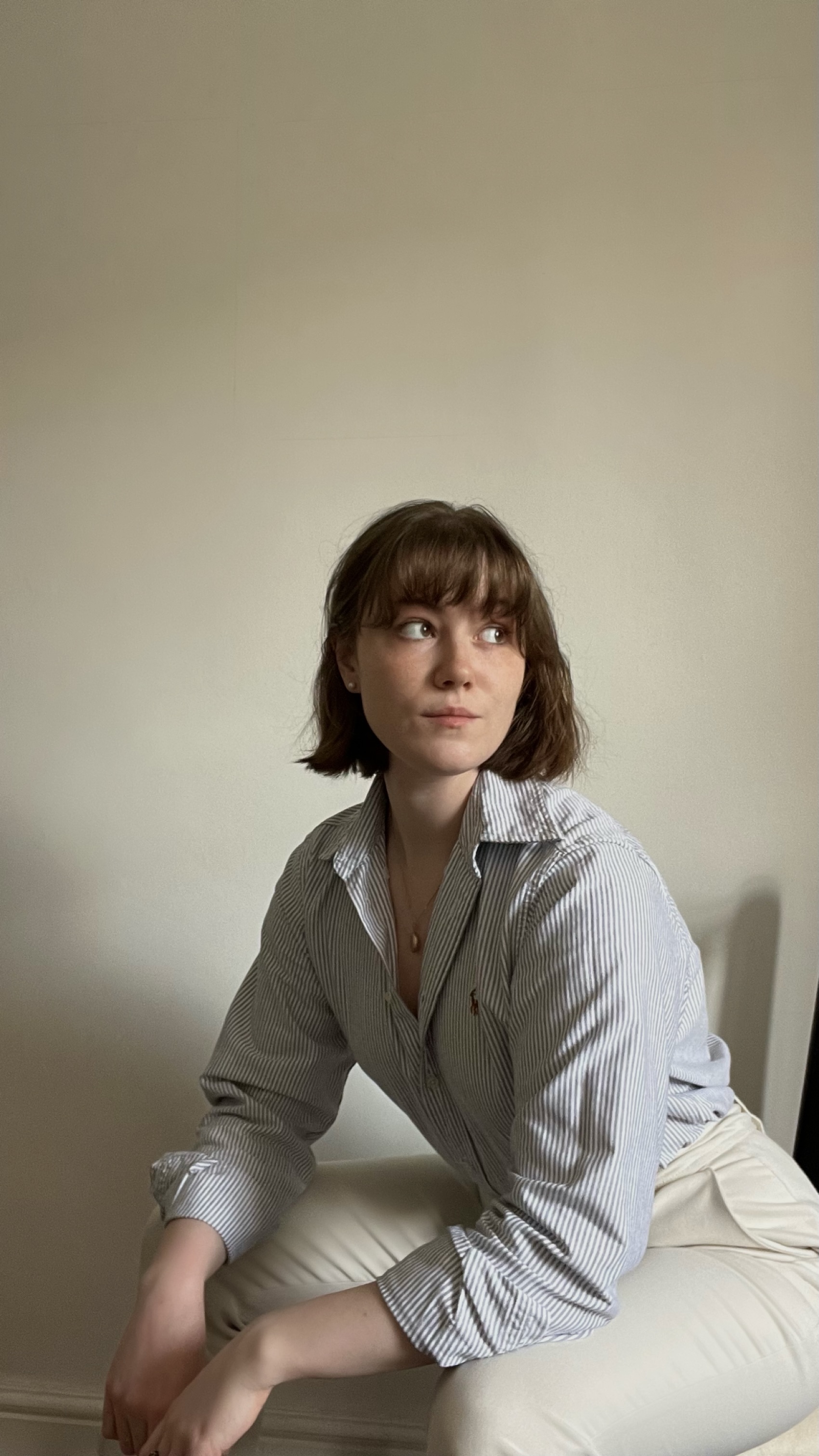 Chiana has been at Homes & Gardens for a year, having started her journey in interior journalism as part of the graduate program. She spends most of her time producing content for the Solved section of the website, helping readers get the most out of their homes through clever decluttering, cleaning, and tidying tips – many of which she tests and reviews herself in her home in Lancaster to ensure they will consistently deliver for her readers and dabbles in the latest design trends. She also has a first-class degree in Literature from Lancaster University.