How to keep dahlias blooming – experts reveal the 5 secrets for plentiful flowers
Yes, you can boost dahlia blooms. This is the lowdown from gardening experts on optimum flower power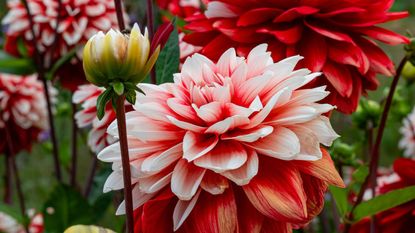 (Image credit: Getty Images)
Sign up to the Homes & Gardens newsletter
Decor Ideas. Project Inspiration. Expert Advice. Delivered to your inbox.
Thank you for signing up to Homes & Gardens. You will receive a verification email shortly.
There was a problem. Please refresh the page and try again.
Their array of wonderful colors and flower shapes results in a spectacular display in the late summer garden, but to get the most from these plants, you'll want to be confident about how to keep dahlias blooming.
Dahlias put on a fantastic show, and it's also possible to grow dahlias of many varieties in containers on the patio to enjoy their color and sculptural forms here, too.
Plant dahlia tubers and you'll discover their needs aren't onerous, but it is the case that they require a little care for maximum flower power. We asked the experts to share the secrets of keeping dahlias blooming to create color and interest from late July to the first frosts.
Essential knowhow to keep dahlias blooming
Understanding when to plant dahlias is crucial to enjoying a fabulous array of blooms, but if you want the very best from your plants, there are a handful of tasks you should carry out. This is how gardening professionals ensure impactful and long lasting dahlia displays.
1. Deadhead dahlias
If you want to keep them blooming for the longest possible time, deadheading dahlias is a must-do job. 'When deadheading dahlias, it is important to remove the old flower head and stem down to the next highest bud as this helps to strengthen the remaining stem,' advises Steve Bradley, an expert for Amateur Gardening magazine.
Take care that it's the spent flowers you're removing and not buds. 'There are always exceptions in gardening but, as a general rule, the flower buds are usually quite rounded as they develop,' says Steve. 'Once the petals have fallen, what remains of the flower head becomes quite pointed and is often a slightly paler color.'
Steve has written (or co-written) over 40 practical gardening books, and was commissioned to update some of the world's best-selling gardening books, The Expert series, originally written by Dr David Hessayon.
Over the years, Steve has also written for most of the popular UK gardening magazines, including Amateur Gardening. He is a member of The Garden Media Guild and has a vast knowledge of gardening and enjoys sharing it with listeners to BBC local radio. He is a resident gardening expert, answering listeners' questions during live gardening phone-in shows.
2. Stake flowers
Staking dahlias helps to preserve the display of blooms, but staking is also important because it supports the whole plant, points out Steve Bradley.
'Fully open flowers can become heavy (especially after rain) and drag the whole plant down onto the soil if the plant has not been staked,' he explains. 'Insert stout canes or stakes (often three to four) around the plant when it is 12 to 18 inches in height, making sure to avoid damaging the tubers.'
3. Feed plants
Feed dahlias to keep them flowering, although, as Susan Brandt, co-founder of Blooming Secrets, explains, there is some dispute. 'Some people say dahlias are heavy feeders and others say they don't need anything,' she points out. Her advice? 'To get your dahlias off to a good start make sure the soil is fertile with lots of organic matter. You can fertilize every three to four weeks from sprouting in midsummer until early fall.
'When fertilizing use one with a high percentage of phosphorus, which will promote blooming. Make sure it is not high in nitrogen as this will create great foliage, but few blooms. A recommended fertilizer ratio is 10-30-20. If you plan to dig up your tubers make sure you stop fertilizing at the end of August. If you keep fertilizing your tubers, you are encouraging growth when you should be preparing your tubers for dormancy.'
4. Water according to weather
For great dahlia flowers, it's important to get watering right for the conditions. 'Watering quantity and frequency is very much weather dependent,' explains Steve Bradley. 'A dahlia plant 40 inches tall and 40 inches across needs around 4½ gallons of water per week in dry weather.'
5. Watch out for pests
If you want to keep dahlias blooming, it's important to be vigilant regarding pests and dahlia diseases. 'One common pest that can affect dahlias is the aphid,' says Susan Brandt. 'These small insects feed on the sap of the plants, causing stunted growth and distorted leaves. To control aphids, you can use insecticidal soaps or neem oil, which are safe and effective methods.
'Another pest is slugs. This pest often is a problem in the early season when the foliage is tender and easier to eat. Using an irrigation system that soaks the soil and keeps the leaves dry is a good way to prevent them from appearing.
'In terms of diseases, one notable issue for dahlias is powdery mildew. I have personally experienced this disease with my dahlias. This fungal infection appears as a white powdery coating on the leaves and stems of the plant, leading to reduced vigor and blooming. To combat powdery mildew, ensure proper air circulation around your dahlias by spacing them adequately and removing any infected foliage.
'Another disease that can hinder dahlia blooming is crown rot, which affects the roots and crown area of the plant. Overwatering or poorly drained soil can contribute to this condition. If you notice wilting or darkening of stems near the soil line, it may indicate crown rot. To prevent this disease, make sure your dahlias are planted in well-draining soil and avoid overwatering.'
FAQs
Will dahlias bloom more than once?
Dahlias will bloom more than once if you provide them with a little TLC. That means deadheading them – in other words, removing the spent flower buds. But they're the perfect choice for cut flower gardens, too, and cutting blooms ready to arrange inside also encourages them to develop more flowers. For the best show of blooms in beds, borders, and containers, be sure to choose the types of dahlias that create the most long-lasting displays as well.
---
Dahlias can produce one of the most eye-catching of sights in the summer garden. However, because they are tender perennials, if you live in zone 7 and below, if you want fabulous blooms next year, it's important to overwinter dahlias. Lift the tubers and store them after the first frosts ready for replanting in the spring.
Sign up to the Homes & Gardens newsletter
Decor Ideas. Project Inspiration. Expert Advice. Delivered to your inbox.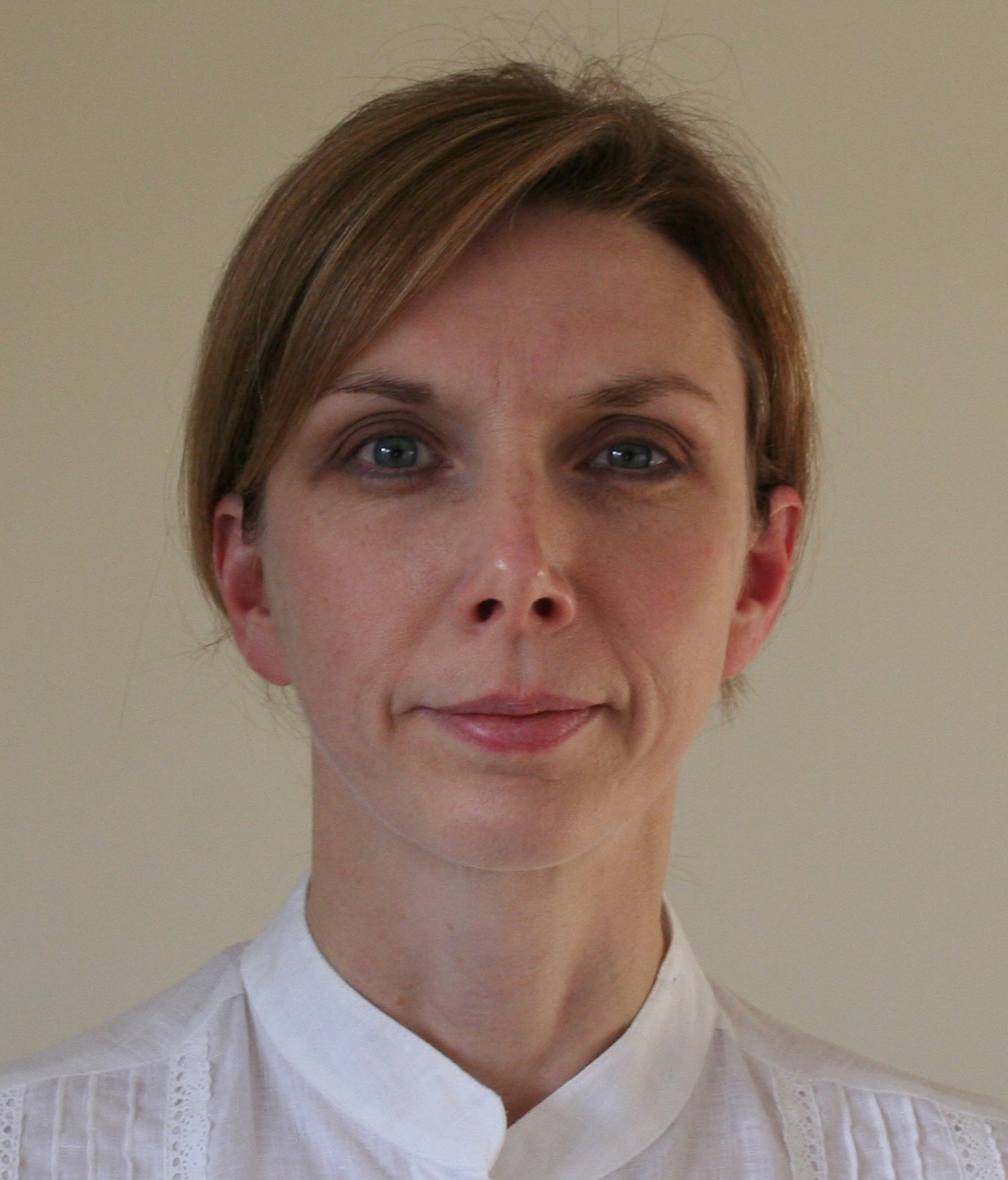 Sarah is a freelance journalist and editor. Previously executive editor of Ideal Home, she's specialized in interiors, property and gardens for over 20 years, and covers interior design, house design, gardens, and cleaning and organizing a home for H&G. She's written for websites, including Houzz, Channel 4's flagship website, 4Homes, and Future's T3; national newspapers, including The Guardian; and magazines including Future's Country Homes & Interiors, Homebuilding & Renovating, Period Living, and Style at Home, as well as House Beautiful, Good Homes, Grand Designs, Homes & Antiques, LandLove and The English Home among others. It's no big surprise that she likes to put what she writes about into practice, and is a serial house renovator.