How to plant for home security – 8 ways to protect your property and enhance your landscaping too
Natural plant-based security can act as an effective burglar deterrent if you know what types of shrubs to choose and where to plant them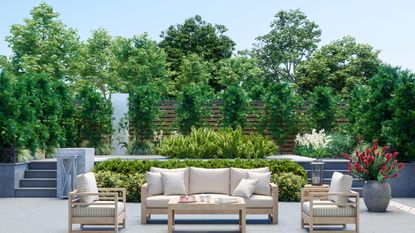 (Image credit: Getty Images/onurdongel)
If you're considering how to make your property a safer place, using plants can provide an effective solution. Perimeters protected by densely planted prickly shrubs are not easy to climb over, and can act as a powerful anti-burglar deterrent.
Plants with robust, spiky thorns make formidable barriers and there is plenty of choice when it comes to defensive plants you might want to consider for your yard if you're looking for ideas on how to plant for home security. These plants can be far more difficult to overcome than anti-intruder spikes on a fence or wall.
You can of course use planting in addition to high-tech electronic systems, but if you are considering how to secure your home without a security system planting is one of the least expensive options. It also looks wonderful and provides valuable natural habitats for wildlife.
Now find out how to plant for home security by targeting possible entry points and consider which plants might work best for different areas of your yard.
8 ways to bolster home security using planting
Plants can be used as defensive barriers to increase the security of your home by making life difficult for prospective intruders. The first step to protecting your home with planting is to decide where any weak points are, and consider planting that will bolster security.
Perhaps there are a few vulnerable windows at the back of your house or maybe you feel the need to secure the entire perimeter of the property. Either way, it's a good idea to take these considerations and other home security tips into account when planning your design.
'Not many people consider home security factors when planning their landscaping,' says security expert Jeff Ketelaars. 'However, there are a few strategic ways you can elevate your security when planning the placement and types of vegetation on your property.'
Jeff Ketelaars is a seasoned security expert with over 35 years in the industry. He founded two security agencies, and also established Security Conscious, a firm that offers high-quality training to security professionals. With unwavering dedication to excellence, Jeff is a respected leader in the security field.
1. Layer up spiky perimeter planting
The first line of defense for any property is the perimeter. One of the main benefits of planting shrubs with thorns or prickly leaves here is that they form an impenetrable barrier that will boost your home security.
Installing a perimeter wall or fence and motion detecting lights are both expensive options, but planting layers of intruder-repelling spiky plants provides you with an environmentally friendly, long-lasting green screen that is a very affordable choice too.
Plan your perimeter borders by choosing a mix of tall, spiky or thorny shrubs at the back, and smaller ones in front. The idea is to create an impenetrable thick and thorny barrier that works as a deterrent but also looks attractive, as you'll want your defensive shrubs to blend in with your landscaping.
If you live in a dry climate make drought-tolerant landscaping ideas your go-to with plenty of cacti and succulents.
2. Cover an existing fence or wall with a spiky climber
Another idea for how to plant for home security is to train thorny climbing plants over fences and walls to make it difficult for would-be intruders to scale them. Training climbing plants up and along the top of fencing is effective, as is careful placement of shrubs or bushes in vulnerable corners, or on the inside of large fences.
'If you already have a fence or wall surrounding your property, you can add barberry, barrel cactus or blackthorn plants, to name a few, which are prickly enough to deter burglars from hopping the barrier and accessing your property,' says Jeff Ketelaars.
Other good thorny climbing plants include roses with vigorous growing habits and prickly stems, such as Rosa rugosa 'Alba', which has a strong sturdy growth habit. Pyracantha is another good choice as this spreading, evergreen shrub has needle sharp spikes and a profusion of bright orange-red berries in fall, so it looks good too. It's ideal for training up against a wall or fence.
3. Keep sightlines from the house clear
It can be tempting to let shrubs and trees grow tall around your house to screen it from prying eyes and add more privacy, but this isn't a good idea when it comes to how to plant for home security.
'I advise clients to ensure they have unobscured sightlines from their house windows to their driveways, street parking, and yards,' says security and intelligence professional K Campbell.
'The view from your window should not be blocked by foliage. In a risk assessment I conducted recently I saw a direct correlation between several thefts from cars and homes that had obscured sightlines.'
Additionally, overgrown bushes and trees can provide cover or hiding places that might be exploited by burglars who are considering breaking into your home. It also makes it more challenging for you or your neighbors to spot any suspicious activity.
'The more open the area around your home the better it is for security,' says sustainable organic farmer Bill Fulton, author of Survive and Thrive, available here from Amazon. 'Remember criminals don't like to do their work in the open so don't give them the opportunity.
'Concealment is what we want to avoid here so planting any big bushes or hedges up against your house is not a good idea. 'If you can't see through a plant to what's behind then it's probably best not to plant it.'
Trees should have branches trimmed up to 8 feet from the ground, adds Bill, and placed at least 25 feet from the home. 'Don't plant trees with trunks that grow over 8 inches across, as this allows people to hide behind them.'
K Campbell is a security and intelligence professional with experience and training in geopolitics and global risk; intelligence; risk, threat, and vulnerability assessments; security management; executive protection; and business continuity. He is a Certified Protection Professional (CPP), board certified in security management by ASIS International. Mr Campbell has led security risk assessments both for the US government and for private industry, as well as being an experienced US military intelligence officer.
4. Plant barrier shrubs underneath windows
Windows are one of the key entrypoints for burglars. Consider placing low-growing, spiky plants underneath any windows that might offer an easy way in to your home to make access more difficult.
'To prevent access to windows, spiny shrubs such as gooseberries (Ribes Hirtwellum), century plants (Agave Americana), or one of the berberis species (also known as a Pepperidge bush or barberry) can be planted below windows,' advises K Campbell.
You will need to check the mature height of any plants you choose for this purpose or you may end up with shrubs blocking your view or obscuring your sightline. It's important to keep on top of pruning duties. At the same time, remember to prune any branches from trees or shrubs which could provide access to balconies or first floor windows.
5. Consider introducing security hedging
Intruder proof hedging can be anything from a dense, impenetrable wall of conifer to a thorny hedge that thieves will avoid at all costs. Hedges can take some time to become established and grow to the prerequisite size to create a defensive barrier, so aim to choose a fast-growing variety if you're starting from scratch.
Choose an ornamental hedge that's practical for purpose too. Berberis Ottawensis 'Superba' is a fast-growing hedge shrub (on average putting on 2 feet a year) that is also a good choice for preventing intruders thanks to its thorns and prickly nature. It has gorgeous plum-colored leaves and produces tiny yellow flowers in the spring, followed by berries in summer, and the leaves turn fiery red in fall.
Other good choices for defensive hedges with dense prickly habits include hawthorn (Crataegus monogyna), holly (Ilex aquifolium) and blackthorn (Prunus spinosa).
6. Avoid tall hedges that offer hiding places
It's important to consider whether any tall hedges on your property could offer a hiding place for burglars, as well as factoring in your neighbors and whether your defensive planting will affect them in any way.
'Hedges shouldn't extend past the bottom of windows, and hedges in your yard ideally shouldn't be taller than 3 or 4 feet,' says K Campbell. 'One reason for limiting the height of hedges is to make it difficult for people to hide behind them. I also advise clients to prune the lower branches of all large trees to at least 8 feet from the ground.'
Another important consideration when planning your plant-based home security strategy is not to introduce cover which might be exploited by burglars. High hedges can keep intruders out but they can sometimes provide burglars with the cover they need when breaking into a home.
'Growing hedges can be good if your main goal is to lessen the visibility of your property from the curb,' says Jeff Ketelaars. 'I actually would not recommend installing too many dense hedges that can block the visibility of access points and walkways from inside the home or potentially block the sightlines of existing security cameras.'
7. Plant around gates to limit access opportunities
Using shrubs with thorns at weak entry points, such as gates, is a tried and tested way of protecting your property.
'If you already have a gate or two providing access to your property, you can add barberry, barrel cactus or blackthorn plants, to name a few, which are prickly enough to deter burglars from hopping the barrier and accessing your property,' says Jeff Ketelaars.
It's also a good idea to add lightweight trellis to gates and plant some prickly shrubs to make it harder for burglars to climb over.
8. Light up planting around the garden
If you're looking for garden security lighting ideas remember that spotlighting or uplighting plants is a great way to flood planted areas with light and illuminate any dark corners of the yard.
'I always recommend automatic garden lighting, especially if you have walkways along both sides and the back of the home, as this can help deter amateur burglars if they think there is a chance they will be seen or recorded in the light,' says Jeff Ketelaars.
It also turns planting into a striking focal point as part of your front yard landscaping and backyard landscaping ideas.
What is the best hedge for security?
Planting particular shrubs along boundaries makes it much harder for burglars to access your property. Some of the best hedging choices include prickly or spiny branches that will deter intruders. Here's our round-up of 6 of the best varieties to choose.
Firethorn (Pyracantha) (USDA growing zones 7-10) is a dense, spiny evergreen shrub that is good for hedges and covering fences or walls. It's a fast growing plant, putting on around 20 inches a year, and is easily maintained at the right height.
Japanese holly (Ilex crenata 'Compacta') (USDA growing zones 6-9) is good for evergreen hedging, and its dense growth and prickly foliage make it a good defensive plant. It's slow growing though, only gaining around 6 inches a year. Great for a lovely, low hedge under the front windows.
Oregon grape (Mahonia) (USDA growing zones 5-9) is a hardy evergreen shrub with sharp-edged, spiny leaves that can easily be shaped into a hedge or left as a shrub at a strategic point to deter burglars.
Barbary (berberis) (USDA growing zones 4-8) is evergreen and has long, strong thorns. There are lots of varieties to choose from for hedging, and it's ideal for security hedging as it has spines or sharp edges. 'Golden Rocket' has a naturally upright growth habit for use as a hedging plant.
Hawthorn (USDA growing zones 4-8) is a popular hedging plant. When it loses its foliage in fall the bare branches retain their sharp thorns which makes it an ideal intruder-proof hedge.
Blackthorn (Prunus spinosa) (USDA growing zones 4-8) has the nastiest thorns that can grow up to 4 inches long. If you use it as a hedge it will need pruning and you will need to take special care by using protective gloves.
FAQs
What are the best fast-growing trees I can plant for home security?
Some of the best fast-growing trees you could plant for home security include varieties of eucalyptus, cypress and redwood trees. It's good to be aware of how fast and high they are growing, to ensure they don't begin to block sightlines.
---
We have one final tip to help when you're thinking about how to plant for home security. Look at gravel garden ideas for your landscape planting. As well as looking good, using crunchy gravel to deter burglars is such a good ideas it actually makes it on to our round-up of the best ways to use it in your yard.
Sign up to the Homes & Gardens newsletter
Decor Ideas. Project Inspiration. Expert Advice. Delivered to your inbox.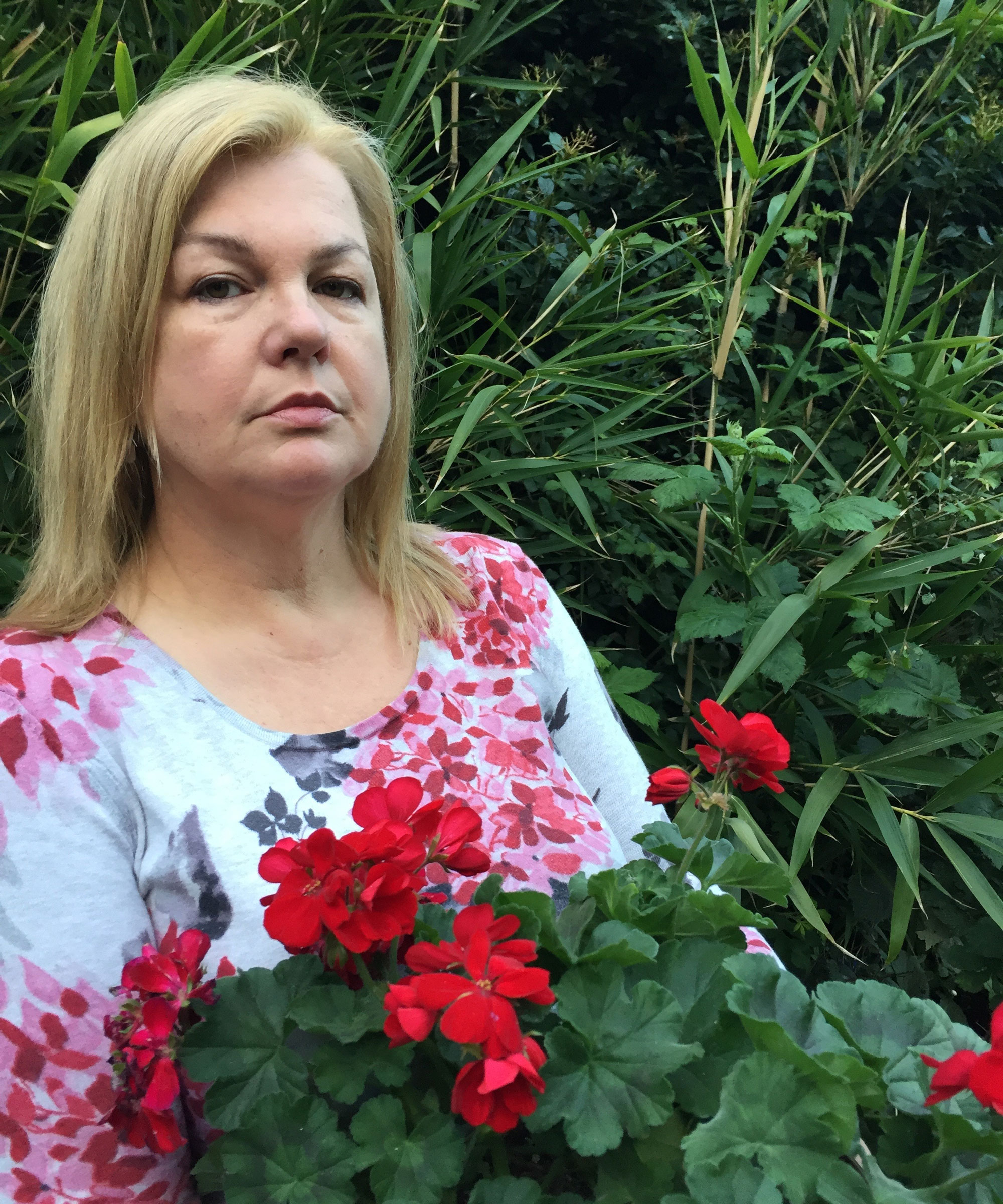 Lifestyle journalist Sarah Wilson has been writing about flowers, plants, and garden design and trends since 2015. Having already studied introductory garden and landscape design as well as a course in floristry she is currently adding to her list of qualifications with an RHS Level 2 course in the Principles of Plant Growth and Development. In addition to homesandgardens.com and livingetc.com she's written for gardeningetc.com, Modern Gardens and Country Homes & Interiors magazines.