How to winterize tree ferns – two ways to protect these tropical plants from frost
The tropical foliage plants will likely require some extra care to make sure they survive the cold of winter unscathed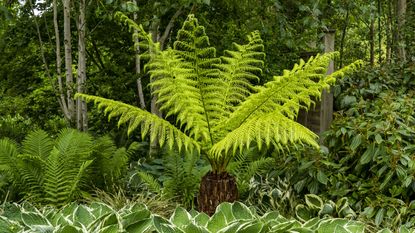 (Image credit: Getty Images/Iuliana Niculaie / 500px)
Tree ferns are hugely impressive architectural plants that provide fantastic tropical foliage for any backyard space. As majestic as they are for most of the year, they are not fully cold hardy and are likely to need protection over winter in many climates.
The tree fern, Dicksonia antarctica, has a fibrous trunk - which is actually the plant's aerial roots - and fantastic fronds that can reach many meters in length. When growing tree ferns, they require a lot of watering during the growing season and will need attention to ensure they survive through the colder months.
During my years working at Hidcote Manor Garden in the UK, there was a selection of tree ferns growing in an area known as the 'Fern Dell'. These tree ferns needed to be protected each winter from the cold and we wrapped them up in situ to keep them safe from frosts and plummeting temperatures. It was always an enjoyable experience wrapping them up, and they certainly made interesting features when given their winter protection.
Dicksonia tree fern winter care
There are thousands of varieties of ferns around the world, ranging from fully hardy types that can overwinter outdoors without fuss, to tender ferns that are grown as indoor plants.
Tree ferns fit into the classification of ferns that are not fully cold hardy. These plants are popular in tropical gardens and we take a closer look at how to offer protection to ensure these ferns can survive a winter outdoors.
How to protect a tree fern in winter
Tree ferns can cope with temperatures dropping down to 23°F for a short period of time, but prolonged periods of winter cold can damage them. If you live in a US hardiness zone that has particularly cold winters, it is recommended to protect your tree ferns. There are two options for protecting tree ferns from cold, either protecting them outdoors or lifting the plants and storing them indoors for winter.
The best way of protecting tree ferns from frost, and the method we did with the tree ferns at Hidcote, is to overwinter them in the ground. While some gardeners do not wrap the fronds as they are seen as expendable, we used an approach that completely wrapped up the tree fern - fronds and all. Any damaged or brown fern fronds should be removed prior to wrapping the tree up, to protect the plant from potential diseases.
Lindsey Hyland, the founder of Urban Organic Yield, recommends the best time to start protecting tree ferns for winter is in late fall, before the first hard frost in your area. She advises: 'The crown, where the fronds emerge, is the most important part to protect. You can use straw or dead fronds to fill the crown.
'Alongside this, it's also advantageous to wrap the trunk. A suitable material for this would be hessian or fleece, secured with twine. Remember to remove the winter protection in spring as the weather starts to warm up, to allow your tree fern to resume its growth.'
The method outlined by Lindsey mirrors my own experience. We used horticultural fleece, available at Amazon or many other retailers, and a hessian wrap to protect the delicate top of the crown, which needs to be well insulated to protect any new spring growth from frost damage. More fleece was then wrapped around the trunk and topped with a final cover of material to offer further protection from rainfall, all secured into place with poles and string.
Most gardeners will protect their tree ferns in the ground, however some choose to lift and store their tree ferns in a frost-free location, such as a greenhouse. If you have the space, and live in a climate with super-cold winters, this could be an option - and it is doable as tree ferns only have a small root system in the ground.
Plants can be dug up and stored in pots somewhere that is frost-free. However, as it is possible to protect plants from frosts outdoors without too much fuss, that often represents the easiest way to overwinter tree ferns.
As well as wrapping the tree ferns up for winter, or moving them indoors, John Negus, a vastly-experienced gardener, also advises a proactive approach that can actually help your tree ferns cope with the winter weather.
He says: 'Feed your fern with 1oz (28g) per sqm of sulfate of potash to 'toughen' it and make it more resistant to low temperatures. Apply it monthly from May until September and water it in.' One example of such a product is this Southern Ag Sulfate of Potash, available at Amazon.
Lindsey Hyland is a gardening expert and the founder of Urban Organic Yield. She grew up in Arizona and attended the University of Arizona's Controlled Environment Agriculture. From outdoor food gardens to container planting, to aquaculture and hydroponics, her site covers a range of topics with useful information and step by step guides.
John has been a garden journalist for over 50 years. He has written four books and delivered many talks over the years on horticulture.
FAQs
Will tree ferns survive winter?
Tree ferns can survive winters providing they are protected in colder climates. They are plants that can withstand some frost, but it is important the crown is not damaged by the cold in winter.
If you protect the crown and also insulate the trunk in colder gardens, then a tree fern should be able to survive through winter.
Can tree ferns recover from frost damage?
Providing the crown on the tree fern has not succumbed to frost, then the plant can recover. A healthy crown will sprout new foliage come spring, while any fronds that have been damaged by frost can easily be removed and replaced by new ones. It should be expected that fronds will get browned during winter, the main worry will always be making sure the crown is not hit by frosts.
---
Tree ferns prefer a shaded position and are ideal solutions for tricky north facing gardens. While you can plant them in really sunny spots, they will require more watering during the hot summer months. You can get tree ferns from reputable nurseries or online, such as this Dicksonia antarctica available at Walmart.
Sign up to the Homes & Gardens newsletter
Decor Ideas. Project Inspiration. Expert Advice. Delivered to your inbox.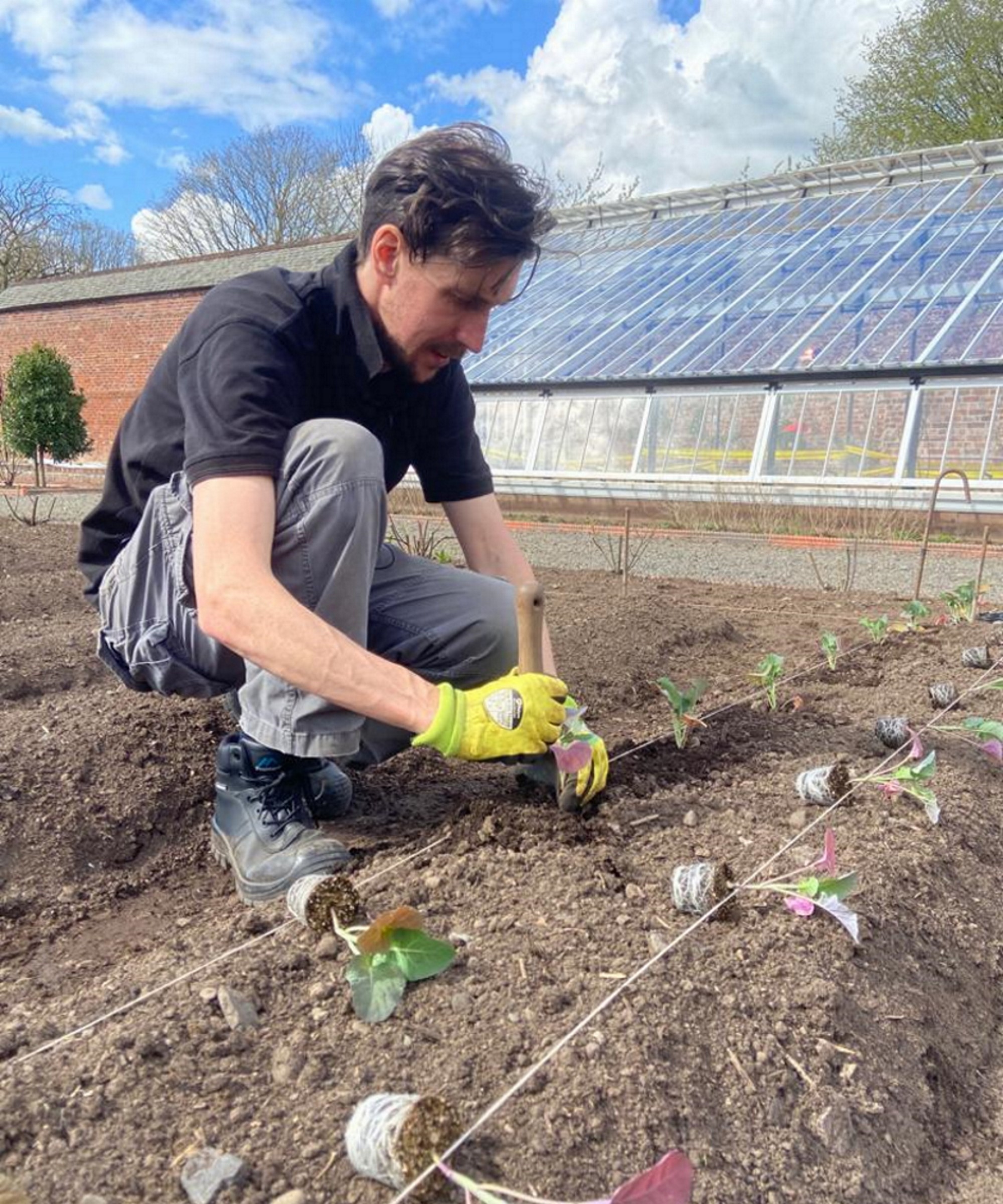 Drew's passion for gardening started with growing vegetables and salad in raised beds in a small urban terrace garden. He has gone on to work as a professional gardener in historic gardens across the UK and also specialise as a kitchen gardener growing vegetables, fruit, herbs, and cut flowers. That passion for growing extends to being an allotmenteer, garden blogger, and producing how-to gardening guides for websites. Drew was shortlisted in the New Talent of the Year award at the 2023 Garden Media Guild Awards.