Night-scented plants – the 10 best to grow in an entertainment garden
Choose night-scented plants that fill the air with fragrance, and add dramatic shadows, luminous color and shimmer, too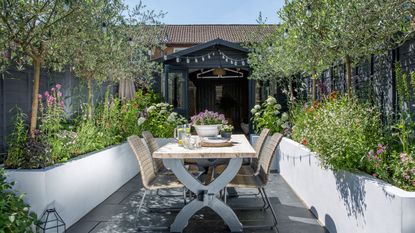 (Image credit: Future)
Night-scented plants help create a backyard with the perfect atmosphere for evening entertaining. And night blooming and light-reflecting plants can also help to set the scene as can large plants that add leafy structure around an entertaining space and bring drama when up lit.
Some intensely fragrant plants bloom only at night, and the scent of many other plants is intensified after sundown with their fragrance wafting on the gentle evening breeze to create a magical ambience.
In planning flower bed ideas be aware that scented plants like warm sheltered areas of the garden such as courtyards and patios, and they also add a welcoming touch if you plant them along paths and near entrances. You can also choose scented climbing plants to cover pergolas so you can enjoy them as you sit below.
Night-scented plants – and top choices for alfresco evening entertaining
Prioritize fragrance when selecting planting for an outdoor living room, and if it's a space often used for evening entertaining, put night-scented plants at the top of your list. Think about choosing plants with light-reflecting qualities so they glow in the moonlight, too, and to enclose an entertaining space try using large verdant leaves like fatsia japonica in layered planting to create a luxuriant sense of enclosure.
These are our favorite night-scented plants along with those that will enhance your outdoor entertaining space.
1. Night-scented phlox
This produces tiny white flowers that remain tightly curled up during the day and resemble little beads, then open up in the evening to reveal brilliant star-shaped petals and the most heavenly scent. A compact semi-evergreen perennial, this is ideal for planting in containers around your entertaining space.
Height: 4 to 20in (10 to 50cm)
Spread: 4 to 20in (10 to 50cm)
2. Moonflower
The night-time version of the morning glory, this is one of the night-scented plants that's also beautiful to look at with iridescent white trumpet-shaped flowers and heart-shaped leaves. These fast-growing and long-flowering vines open fragrant flowers at dusk that close in the morning. They love scrambling over a trellis or support so are good for pergolas.
Height: 10 to 15ft (3 to 4.6m)
Spread: 3 to 6ft (90cm to 1.8m)
3. Variegated dogwood (Cornus alba)
Better known for its red-barked stems in winter, this also has ivory-edged leaves that reflect summer moonlight as they shift in an evening breeze. The clusters of white flowers add night-time interest in early summer, too. A fast grower, this likes a position that's in full sun to part shade.
Height: 5 to 8ft (1.5 to 2.5m)
Spread: 5 to 8ft (1.5 to 2.5m)
4. Nicotiana alata 'Lime Green'
With an intense night-time fragrance that attracts moths, this tobacco plant variety is another beauty among the options for night-scented plants with prolific trumpet-like flowers of pale green that open at dusk. Easy to grow in large quantities, it is perfect for large patio pots as it likes a sheltered, sunny spot in well-drained soil.
Height: 2ft (60cm)
Spread: 10in (25cm)
5. Senecio cineraria 'Silver dust'
Easy to grow in any well-drained soil in a sunny position, the delicately cut silvery-white leaves have a phosphorescent quality that will add sparkle to your evening. Plant them in pots for the patio so you can appreciate them right up close.
Height: 4 to 20in (10 to 50cm)
Spread: 4 to 20in (10 to 50cm)
6. Star jasmine (Trachelospermum jasminoides)
One of the most enduringly popular of night-scented plants, star jasmine is an evergreen climbing shrub with an irresistible perfume. The clusters of white flowers will twine over a trellis on a sheltered wall or around a pergola that creates an outdoor dining room.
Height: 13 to 26ft (4 to 8m)
Spread: 13 to 26ft (4 to 8m)
7. Night-scented stock

Their sweet scent wafts across the evening garden and the fragrance will attract night-time pollinators. Plant anywhere you can get close enough to appreciate the fragrance. The pretty flowers can be white, purple or pink and open at dusk.
Height: 4 to 20in (10 to 50cm)
Spread: 4 to 20in (10 to 50cm)
8. Gardenia jasminoides 'Crown Jewel'
The queen of scented plants produces dozens of creamy satin-soft flowers with an intoxicating fragrance that will fill your garden. New varieties such as 'Crown Jewel' are hardier and can be grown outdoors in partial shade, flowering from July to September. In sheltered gardens they can be left outside during mild winters.
Height: 2ft (75cm)
Spread: 3ft (1m)
9. Fatsia japonica
Also known as the castor oil plant, this large-leaved evergreen brings a touch of the jungle to the garden, especially when mixed with bamboos and grasses for a lush tropical look. Tolerant of deep shade so good for courtyards, the shapely leaves are a great way of adding drama to the garden when up lit at night.
Height: 8 to 13ft (2.5 to 4m)
Spread: 8 to 13ft (2.5 to 4m)
10. Black bamboo (Phyllostachys nigra)
Grown for its distinctive stems, which start off green then turn glossy black in contrast to the bright green leaves. It has a tall, upright habit that adds impact, especially if the lower leaves are stripped away to reveal the canes. It can be used to enhance boundaries and looks great up lit at night.
Height: 8 to13ft (2.5 to 4m)
Spread: 8 to 13ft (2.5 to 4m)
What plants smell at night?
Plants that smell beautiful at night include evening primrose, petunia, Wisteria floribunda, and dianthus, along with our favorites like night-scented phlox, moonflower, nicotiana, star jasmine, night-scented stock and gardenia.
Is night-scented stock a perennial?
Night-scented stock is not a perennial, but instead is an annual. In other words, you'll need to sow it every year to bring its beautiful fragrance along with its color to your yard. 'It's easy to grow,' says Lucy Searle, global editor in chief of Homes & Gardens. 'And it's definitely worth the effort for the wonderful scent the tiny flowers produce.'
Plant in early spring, from February to May depending on zone.
Sign up to the Homes & Gardens newsletter
Decor Ideas. Project Inspiration. Expert Advice. Delivered to your inbox.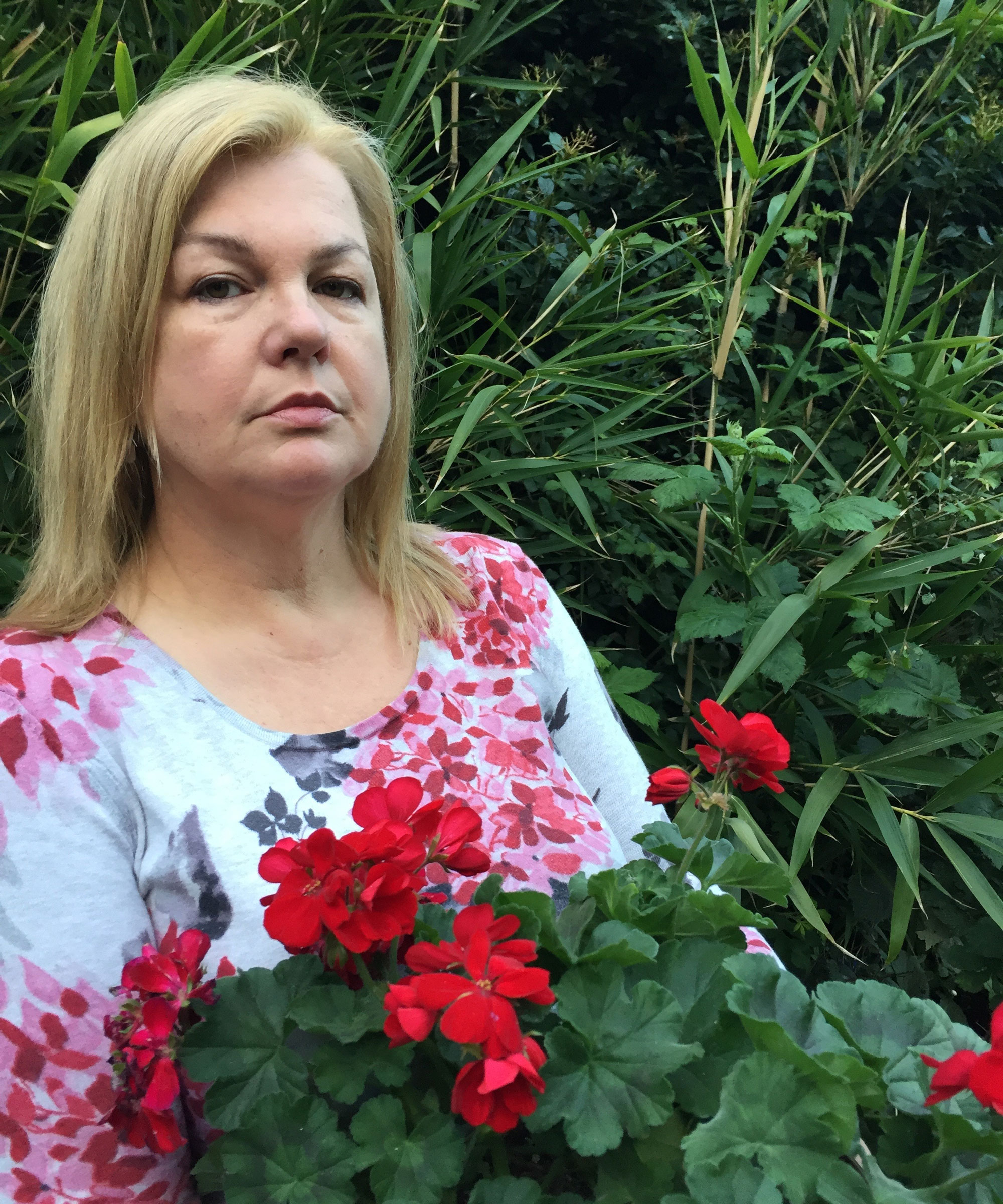 Lifestyle journalist Sarah Wilson has been writing about flowers, plants, and garden design and trends since 2015. Having already studied introductory garden and landscape design as well as a course in floristry she is currently adding to her list of qualifications with an RHS Level 2 course in the Principles of Plant Growth and Development. In addition to homesandgardens.com and livingetc.com she's written for gardeningetc.com, Modern Gardens and Country Homes & Interiors magazines.