Purple plants – 5 best to choose for the perfect purple border
This combination of purple plants and flowers is the perfect recipe for a border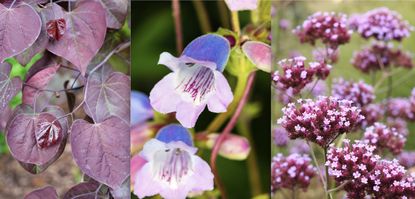 (Image credit: Alamy )
Sign up to the Homes & Gardens newsletter
Decor Ideas. Project Inspiration. Expert Advice. Delivered to your inbox.
Thank you for signing up to Homes & Gardens. You will receive a verification email shortly.
There was a problem. Please refresh the page and try again.
From vibrant royal purple to palest lilac, deep violet to sweet lavender, purple plants are some of the most beautiful for borders – and have seen a huge surge in popularity following the UK's Chelsea Flower Show which showcased purple planting to celebrate the Queen's Platinum Jubilee.
And it's not just purple flowers – the foliage of many plants can have a purple hue, adding depth and drama to a garden border.
Lavender, lilac and wisteria are purple flowers we might expect to see, but there are many more shades that can grace flower beds and complement your garden ideas. We asked an expert to devise a planting scheme using purple flowers and foliage to showcase all this vibrant hue has to offer for even the smallest of flower bed ideas.
Purple plants – 5 flowers to choose
There are many garden color schemes you could choose for your yard. You might choose different shades for specific areas of the garden, or focus on a single hue for continuity across your outdoor space. You might choose a color to lift and brighten a shady plot, or celebrate a sunny zone with fiery yellow, red and orange flowers.
The choice is yours – but if you choose purple, you will be in good company.
'So many people ask me for suggestions for purple plants; it's a favorite color for beds and borders,' says garden designer Nikki Hollier, who specializes in off-the-shelf planting schemes via her company, Border in a Box.
'Here's an idea for a small border that you can easily create in your own sunny garden, using purple flowers and leaves with lots of texture. These varieties are great plants for pollinators too.'
1. Cercis canadensis 'Ruby Falls'
'Although this is classed as a tree, it is ideal for a small space such as a courtyard garden or front garden as it grows only to around 80 inches tall and 80 inches wide,' says Nikki Hollier. 'It has stunning heart-shaped purple leaves, which unfortunately disappear in the autumn. It prefers a sunny spot in moist but well-drained soil.
'There is also a "Golden" version which has limey-yellow colored leaves which would also look fabulous with purple flowers to create a more 'jewel-like' border.' Both of these varieties are two of the best trees for small gardens.
'It requires minimal maintenance but remember to keep it watered until it's established and also during sunny weather.'
2. Verbena bonariensis
'This is a fantastic perennial plant (meaning it dies back over winter and grows again the following spring). It has really slender stems which grow to around 1-2m tall, with a cute purple bobble type flower which is loved by bees and other pollinators.
'I use this plant a lot because it doesn't take up much space but adds height and interest in any border. It's also a sun lover but can tolerate part shade, too. If you prefer a shorter version, then choose 'Lollipop' which grows to around 60cm tall.
'Another plant with minimal maintenance – simply cut the old growth back in the spring rather than the autumn, as this will reduce any dieback in the winter.'
3. Penstemon 'Pensham Czar'
'I like to include a penstemon in many of my designs for many reasons – there's a color to suit any garden; I find them easy to look after; and their flowers are just so pretty.
'The 'Czar' variety has tall stems (to around 28 inches) with bold purple bell flowers and white inners. When planted in swathes they look stunning, which suits a more naturalistic planting design.
'Although they will die back during the winter, you can prolong the flowering by cutting back any dead flowers. They may need protecting during the winter months if the weather is particularly harsh.'
4. Hylotelephium 'Dream Dazzler'
'Commonly known as a sedum, this is a low-growing, clump-forming deciduous hardy perennial with succulent-like purple-grey foliage which has bright pink edging.
'It's so pretty and ideal for the front of the border as it only grows to around 15-20 inches tall. It prefers sunshine, and if you plant it in a shadier spot, the pink margins will fade.
'It flowers from June to October and likes a free-draining soil, so don't let it sit in water for long periods of time.'
5. Festuca amethystina
'I like to include ornamental grasses as they are great for adding movement to the garden and add winter interest, too. This grass is also ideal for the front of the border as it's a low-growing tufted decorative grass.
'It grows to around 20 inches tall when in flower, which looks fabulous when planted in drifts and is also ideal when it is potted into a container. It has narrow blue-green to grey-blue foliage and purple coloured flower spikes during the summer.'
How should I plant a purple border?
The size of the border can suit your plot – simply add more plants if you have a larger border to fill. 'Buy plants in odd numbers – threes, fives or sevens,' suggests Nikki Hollier.
'Including plants with different heights will increase the visual impact. Put the tallest plants at the rear of the border, and ground-hugging plants at the front. If you move home, you can easily plant them into pots and take them with you for an instant garden in your new abode.'
What other colors look good with purple plants?
Use the color wheel to help you decide the palette for your garden planting scheme. Yellow is the complementary color to purple as it sits opposite purple on the color wheel. Warm orange also creates a good contrast with purple.
Blue and blue-violet sit adjacent to purple on the color wheel, and so create a strong tonal palette.
Purple also looks good with neutral tones such as white and gray.
Sign up to the Homes & Gardens newsletter
Decor Ideas. Project Inspiration. Expert Advice. Delivered to your inbox.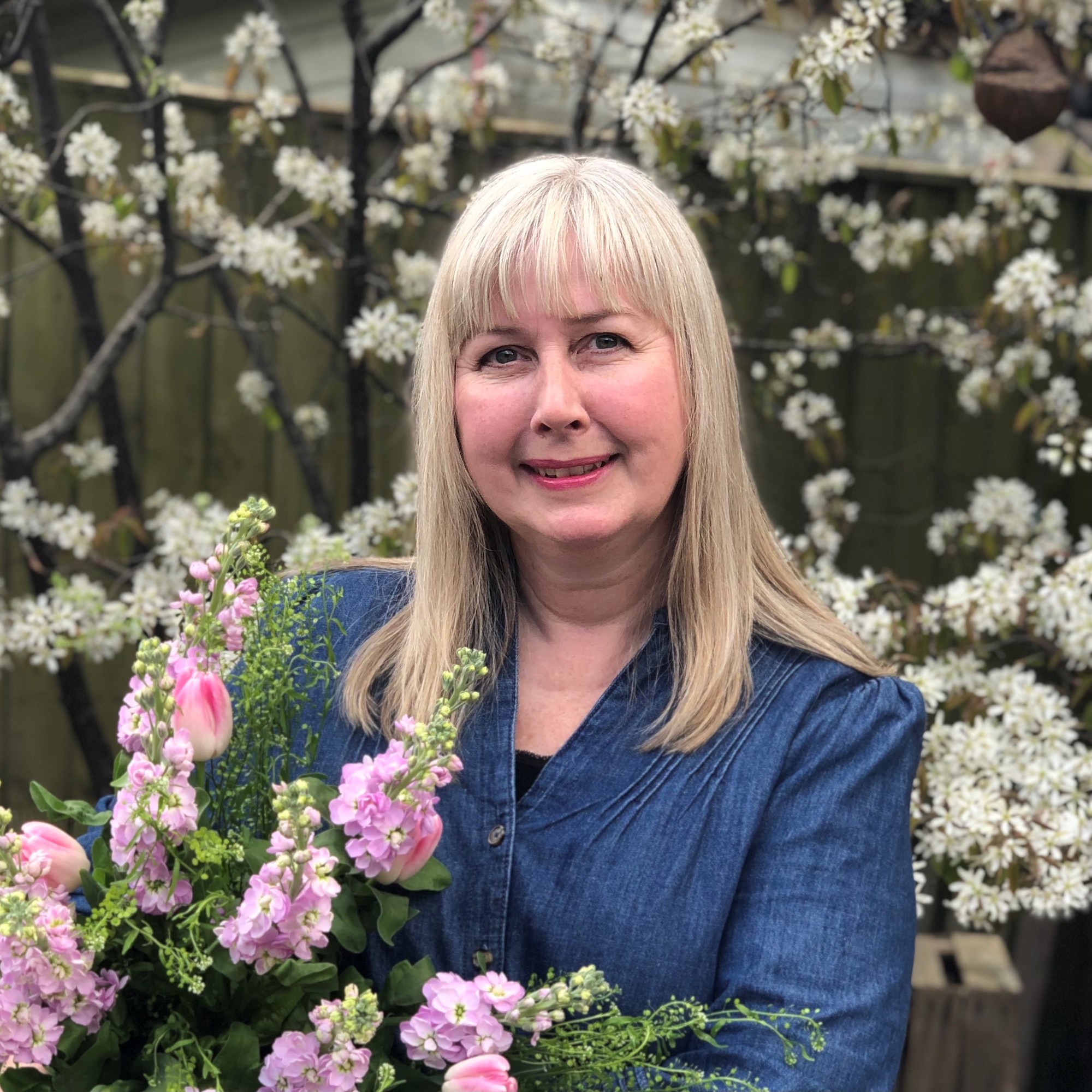 After moving into a new-build property, and wondering how to turn the boring patch of turf in her backyard into a beautiful garden, Nikki retrained as a garden designer and launched Border in a Box, a series of ready-made garden design kits to help everyone create a gorgeous garden in less than a day.
With contributions from