Should I aerate my lawn before fertilizing? Expert advice for healthy grass
If you aerate a lawn before fertilizing you'll see healthier growth; here's how and when to do so for the best results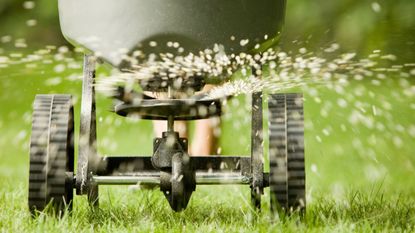 (Image credit: Getty Images)
Q: I'd like to improve the looks of my lawn this year, and am determined to maintain a good care routine. I have been advised to aerate and fertilize my lawn, but I am wondering in which order I should tackle these jobs, how to go about them, and when.
A: Aerating a lawn before fertilizing it is going to give it a much better chance of not just looking good but withstanding harsh conditions, such as drought.
Below, we take you through the steps, from how and when to aerate a lawn through best practice for fertilizing a lawn afterwards.
Why aerate a lawn before fertilizing?
There are sound reasons for aerating a lawn before fertilizing it, key being the heightened effectiveness of the fertilizer.
'It is recommended to fertilize and water a lawn a few days after aerating, ideally within 48 hours. This allows the fertilizer to penetrate deep down into the soil, into the holes made through the aeration, so the grass roots can access it,' explains Homes & Gardens' gardening expert Drew Swainston. 'The process of aerating, fertilizing, and watering all helps to develop a thick and strong sward. If you also intend to overseed as part of your lawn care regime, it is best to do it between the aeration and fertilizing.'
'Gardeners often focus on the light and water required for a healthy lawn but oxygen is just as important to keep your grass in good condition,' explains Jonathan Hill, lawn expert at Rolawn. 'The action of aeration not only aids air movement, it decompacts soil and assists water drainage, making it a very important part of your lawn care process.'
Decompaction through aeration is vital before fertilizing a lawn because it will allow the fertilizer to reach deeper into the soil. This is important, whether you are improving the quality of a lawn, repairing patches in grass or looking to fix a waterlogged lawn.
Drew qualified as a journalist before studying for a Horticulture qualification. This opened up the chance to work as a professional gardener for several years. During his gardening career he also specialized as a Kitchen Gardener, growing edibles for the restaurants, deli and cookery school at Soho Farmhouse in the UK, and for chefs at a prestigious restaurant. Drew is passionate about walled gardens, growing edibles, and producing cut flowers. He has run a blog called Perennial Nerd for many years, talking about his life working in and managing walled gardens, fantastic gardens he has visited, his allotment, and projects at home. He's now bringing his expertise and passion to Homes & Gardens as a member of our team.
How to aerate then fertilize a lawn
This is a pretty simple process, though it needn't be done all at once.
First rake your lawn to dethatch it, and be sure to pick up any debris, such as gravel that has crept in.
It's best to aerate a lawn when the soil is moist if possible, so wait for a rainfall or water your lawn the day before you are going to start the job. Equally, if there has been heavy rainfall, allow the lawn to dry a little first. Aeration can be done with either plug aerators or spikes (see both below).
Plug aeration is more thorough, though a little more work-intensive.
Within 48 hours, use a seed spreader (see below) to fertilize the lawn, following the manufacturer's instructions for application and aftercare, such as watering. This might also be a good time for you to overseed the lawn, too.
When to aerate then fertilize a lawn
The time of year that you aerate then fertilize a lawn will depend on the type of grass you have in your yard. This is because aerating and fertilizing a dormant lawn can stress it.
Cool-season grasses, usually in northern or cooler zones, are best treated in early spring (March onwards) and early fall.
Warm-season grasses, in warmer, southern zones, will benefit from aerating and fertilizing in late spring to early summer (around April/May).
Not sure of your grass type? A simple clue to look out for is growth: ideally you want to aerate and fertilize as the lawn approaches peak growth; if it's not growing, it's dormant.
Lawn fertilizer is best applied early in the day.
Can you fertilize without aerating?
You can fertilize without aerating, though if the soil is compacted, the fertilizer's nutrients will not be as efficiently delivered, and the benefits not as great.
What fertilizer should I use after aerating?
The fertilizer you choose after aerating will largely depend on the type of grass you have and the size of your lawn. For best results, look for an organic lawn feed that's high in nitrogen.
For a great fix-all, The Andersons Professional PGF Complete 16-4-8 Fertilizer with 7% Humic DG is recommended for all seasons and all soil types. Highly rated, it is available on Amazon.
FAQs
What is the best month to aerate and fertilize my lawn?
The best month to aerate and fertilize your warm-season lawn is March to May; cool-season lawns can be aerated and fertilized during this period and will also tolerate it in very early fall.
How do I know if my lawn needs to be aerated and fertilized?
Signs your lawn needs aerating and fertilizing might be poor grass growth, bare or brown patches, compacted soil, grass that dries out too quickly, or a lawn that has obvious puddles after a rainfall.
When should you not aerate and fertilize your lawn?
You should not aerate and fertilize your lawn when it is going into its dormant period, which is usually late in summer or early in fall for warm-season lawns. Cool-season grasses can be fertilized and aerated in early spring and very early in fall.
How long until I'll see healthy grass?
You are likely to see the benefits of aerating then fertilizing your lawn within six to eight weeks, though it's vital to ensure you are watering your lawn at the right time and mowing it properly, according to the time of year, the weather and the lawn's needs, too.
Can you fertilize right after aerating?
Yes, you can fertilize right after aerating, assuming the conditions are right. You can also aerate then wait up to 48 hours before fertilizing, if you need more time to get the job done. After that, the aeration holes will begin to close up and you will need to begin again from scratch.
Sign up to the Homes & Gardens newsletter
Decor Ideas. Project Inspiration. Expert Advice. Delivered to your inbox.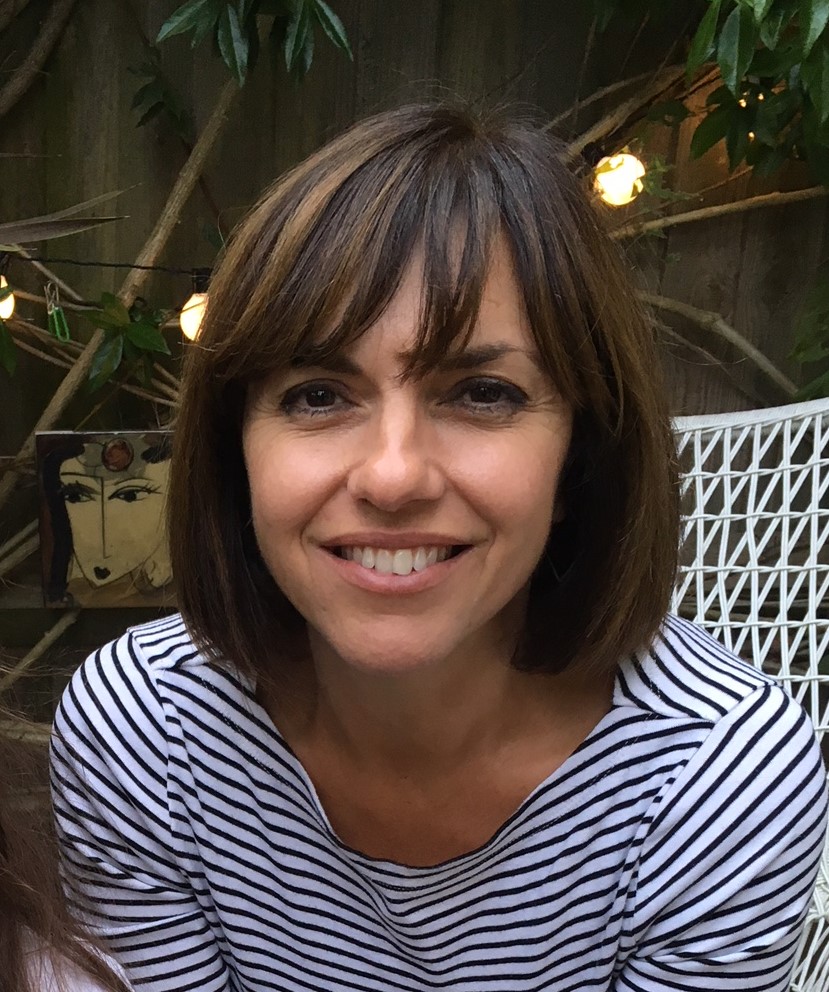 Lucy Searle has written about interiors, property and gardens since 1990, working her way around the interiors departments of women's magazines before switching to interiors-only titles in the mid-nineties. She was Associate Editor on Ideal Home, and Launch Editor of 4Homes magazine, before moving into digital in 2007, launching Channel 4's flagship website, Channel4.com/4homes. In 2018, Lucy took on the role of Global Editor in Chief for Realhomes.com, taking the site from a small magazine add-on to a global success. She was asked to repeat that success at Homes & Gardens, where she has also taken on the editorship of the magazine.