What is overseeding? This grass care job can restore any lawn – here's how
Experts explain what overseeding is – and how it can help to repair any lackluster lawn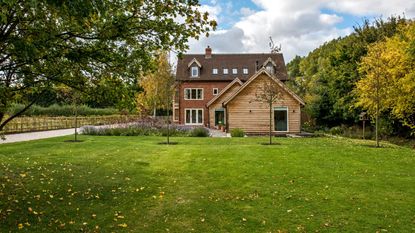 (Image credit: Polly Eltes)
Wondering what overseeding a lawn is and how it can benefit your grass? In brief, it's a a simple seed spreading technique gardeners can use to promote even growth.
Overseeding is particularly useful after a long hot summer and is used for repairing patches in grass.
Overseeding is a useful fall lawn care task that can be carried out up to once a year and can help make a lawn green and thick year on year if done correctly. If you notice clues your lawn is giving you that it's in trouble, for example,
Here, gardening experts have offered their insight into the benefits of overseeding so that you can learn this essential practice.
What is overseeding?
'Overseeding is quite simply spreading lawn seed to help thicken lawns and encourage healthier growth,' explains Peter Chaloner, managing director of Cobra. 'Overseeding can encourage a thicker, more vibrant lawn as it fills in any bare or damaged patches of grass, helping to improve its overall appearance while reducing the number of weeds and moss.
'Preparing lawns by overseeding can help them survive the impending freezing conditions and can help to ensure the grass is as thick and healthy as possible for the spring and summer months,' he continues. 'It's a great way of filling any sparse areas that may have had excessive wear and tear, or damage, over the summer from garden parties, children playing, or, this year in particular, heat.'
'Overseeding is the process of sowing new seeds into an existing lawn,' adds Fiona Jenkins, a gardening expert at MyJobQuote. 'Professional gardeners use this method to refresh the appearance of a lawn and make it look as attractive as possible. Overseeding can take a lot of time and effort, especially when it comes to larger lawns,' Fiona warns, 'however, the results are great. Overseeding is environmentally friendly as it means that you don't need to use chemicals as often to help support your lawn.'
How to know if your lawn needs overseeding?
There are a few signs that your lawn may need overseeding. 'If your lawn looks a little tired or in poor condition, overseeding may be useful,' says Fiona. 'Overseeding is also useful when you have bare or thinning areas on the lawn or if you notice a lot of weeds producing on the lawn.'
'All lawns are affected by the specific growing environment in which they exist, their level of general use, and weather conditions. A lawn will benefit from overseeding if it has damage, wear, bare or thin patches,' continues Jonathan Hill, lawn expert at Rolawn. If the grass looks brown in color or looks tired or sparse from a season of use. Overseeding will give your lawn a boost and help you to achieve a greener, healthier lawn.'
If your lawn has recently suffered from waterlogging, and you had to learn how to fix a waterlogged lawn, overseeding can help to rejuvenate any lost or dire patches of grass remaining from the stress. It is also wise to consider overseeding a lawn after dethatching a lawn to help the grass recover from the rough process of removal.
How to overseed a lawn
After learning what overseeding is, it is important to know how to overseed a lawn correctly as the process requires more than simply knowing how to plant grass seed.
'Overseeding a lawn is straightforward and will bring great results if carried out correctly. Preparation is critical, and the first step is to give the lawn a cut,' advises Sean Lade, garden expert, and director of Easy Garden Irrigation. 'For long grasses, you will want to scalp it down; otherwise, a regular cut and rake will do fine.
'The next step to get the best results is to aerate your lawn. A garden fork will be fine for aerating small lawns, but for larger areas, you will want to use an aerator tool [Ed: this one from Amazon is our favorite] to make the job quicker and get the best results. Aerating the lawn essentially creates pockets for the grass seed to drop into. If doing this with a garden fork, you want to make your holes no deeper than three inches. After aerating the lawn to create your seed pockets, you will want to scarify your lawn,' Sean continues.
'You can just use a hard wire rake to do this or rent an electric scarifier if you have a large yard. The objective is to break up the soil. It needs to go deep enough to create lines in the soil.'
'If your lawn has not been fed in the last four months we recommend feeding the lawn before overseeding,' adds Jonathan. 'The lawn can usually be overseeded three to four days after applying a general lawn fertilizer, however, you will usually need to wait about four weeks after applying a feed, weed & moss killer (check the instructions on the product for this.)'
'Now that we have prepared the lawn, we are ready to seed,' continues Sean. 'The amount of seed needed will depend on the current state of your lawn and its grass thickness, so it is essential to consider this. Make sure you research what the best grass seed is going to be for your lawn type. If you try to seed by hand, it will not be consistent, so I suggest using a seed spreader [Ed: this one is Amazon's top seller with 27,000 reviews]to get the best results. After spreading the seed, we must ensure it has good contact with the lawn. I find using a semi-firm brush over the area does a good job.
'The last piece in the puzzle is to ensure you water the area immediately after and continue to water regularly for the next few weeks to ensure germination,' Sean adds. 'Depending on the weather and the amount of rainfall you receive, you may alter this to avoid overwatering. If you haven't considered this already, an automatic watering system is going to be much more efficient at watering regularly, saving you both time and reducing water consumption. I suggest watering first thing in the morning.' Watering your grass in the morning is generally considered the best time to water your lawn year-round, too.
'To protect specific areas from birds consider covering with netting or garden fleece. This should be removed when new shoots start to come through the soil,' says Jonathan. 'Try to keep traffic on a freshly overseeded lawn to a minimum for seven to 21 days,' he adds.
How often do you need to overseed?
How often you need to overseed a lawn can depend on your lawns condition and the weather. If you have a lawn that frequently suffered through drought or contracts disease frequently, overseeding may need to be carried out up to once a year. For more stable lawns, overseeding may only be needed every few years when it looks patchy.
Timing is everything for success: know exactly when to overseed in spring and when to overseed a lawn in fall will give you more successful results.
Can I just throw grass seed down on existing lawn?
While it is possible to simply haphazardly throw grass seed on top of existing grass lawns, taking the time to carry out preparation work will ensure a thicker, more even grass growth with a high percentage chance of success.
Sign up to the Homes & Gardens newsletter
Decor Ideas. Project Inspiration. Expert Advice. Delivered to your inbox.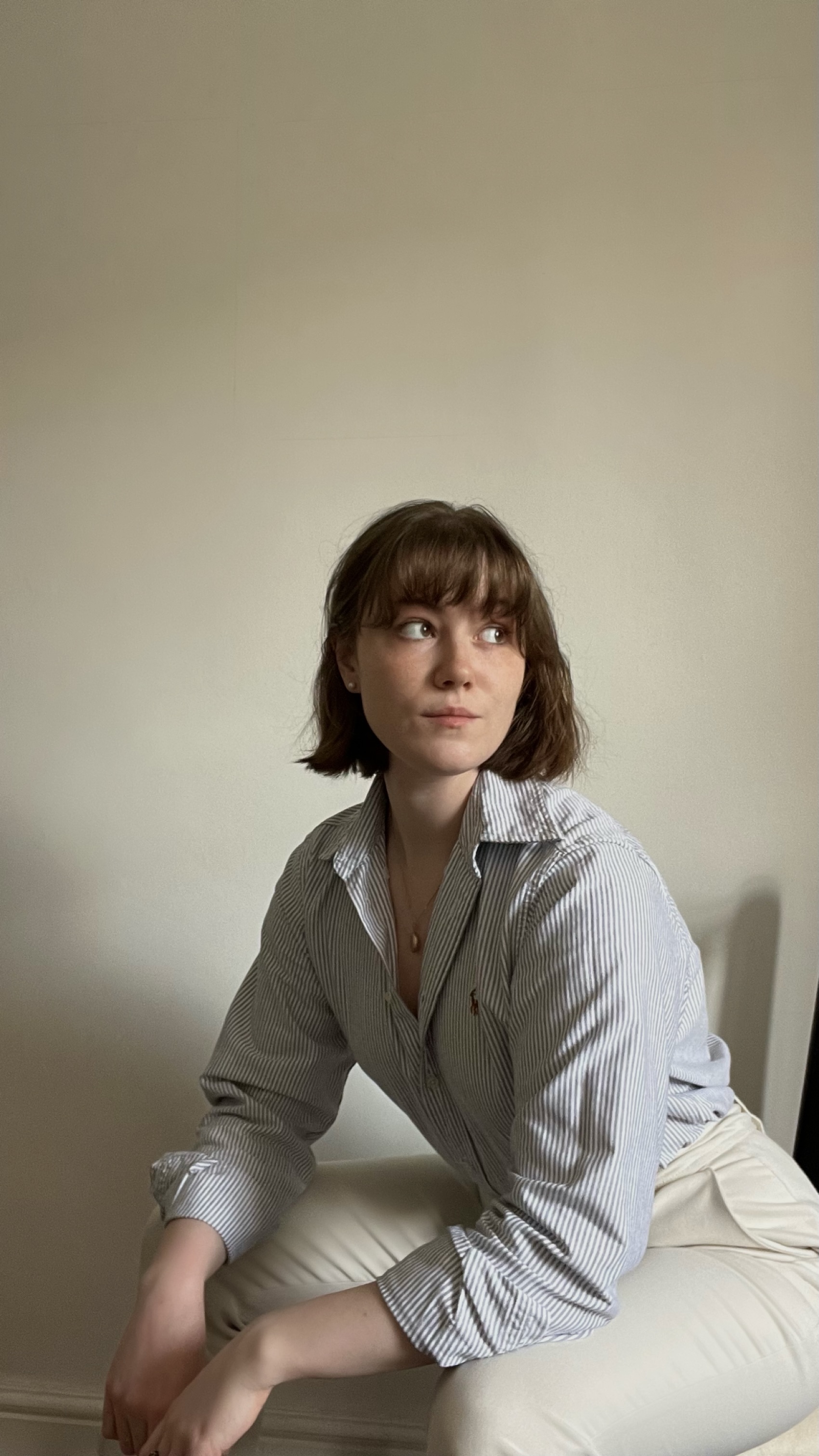 Chiana has been at Homes & Gardens for a year, having started her journey in interior journalism as part of the graduate program. She spends most of her time producing content for the Solved section of the website, helping readers get the most out of their homes through clever decluttering, cleaning, and tidying tips – many of which she tests and reviews herself in her home in Lancaster to ensure they will consistently deliver for her readers and dabbles in the latest design trends. She also has a first-class degree in Literature from Lancaster University.